It's June in Austin, so you know what that means: things are about to get queer AF, y'all. Pride Month is a worldwide celebration of the LGBTQ+ community and here in Austin, we do things right, down to the parties, parades, drag shows, marketplaces, and more. Some of our favorite bars, brands, and personalities are bringing you Pride entertainment all month long, so come on down and join the celebration of LGBTQ+ Pride at these Austin Pride events.
Lustre Pearl South Happy Hour Market
June 4 | 5 – 9 pm
Frida Friday is a biweekly queer & BIPOC marketplace that takes place at rotating venues, usually on Saturdays, despite the name. But during Pride Month in Austin, they're putting the Friday back in Frida Friday. Vibe to music by Abe the Ambassador and Yo Colombo while you shop amazing artists and vintage vendors at the Lustre Pearl market!
Meanwhile Brewery Pride Month Kick Off
June 6 | 12 – 8 pm
Frida Friday traditionally does First Sundays at Meanwhile Brewery, and this month is no different! This extended marketplace features handmade and vintage arts & crafts from emerging, queer, and BIPOC artisans. Catch a daytime DJ set by Manolo Black and Chorizo Funk or come hang out at night to sounds by Bombón Texas.
Frida Friday x Fuego
June 11 | 7 – 10 pm
Now that Austin's favorite queer hangout, Cheer Up Charlies, is finally open again, Frida Friday teamed up with FuegoATX to hold a freakin' dance party! Expect rotating DJs, special performances, and a nighttime marketplace, leading into an electrifying party on the dance floor.
15 Pride Parties
June 2021 @ 900 Red River St, Austin, TX 78701
Cheer Up Charlies does it again, bringing you 15 incredibly queer parties and events for Austin Pride. Though Cheer Up Charlies is still releasing DJ set information for each party, we know we can expect only the best with themes like Theydies Night, Oral History, and Feel It and Heal It.
Pre-Pride Kickoff Party
June 2 | 7 pm @ 900 Red River St, Austin, TX 78701
Cheer Up Charlies charges into June with a Pre-Pride Kickoff Party that begins a new recurring queer party called LUCY. For the first weekend of Pride Month, catch sets by Suxxy Puxxy as you dance the night away!
Trans Joy, Black Joy, Brown Joy
June 4 – 20 | 1 – 7 pm Thurs/Fri, 9 am – 5 pm, Sat/Sun @ 828 Airport Blvd, Austin, TX 78702
The Little Gay Shop has cultivated a Trans Joy, Black Joy, Brown Joy art gallery show for Pride Month. A selection of 15 local and national queer, trans, black, and brown artists will showcase their beautifully original works of art, music, and poetry through the entire month of June.
Black and Queer Variety Show
June 17 | 7 pm @ 828 Airport Blvd, Austin, TX 78702
Enjoy a celebration of black excellence in comedy, poetry, music, and drag at The Little Gay Shop's Black and Queer AF variety show, hosted by Aira J. There will be killer performances by Nikki DaVaughn, Mama Duke, KB, Soups, Hermajestie the Hung, Stephanie Vasquez Fonseca, and Irielle Wesley. Donations go to OutYouth, and drinks are available on site!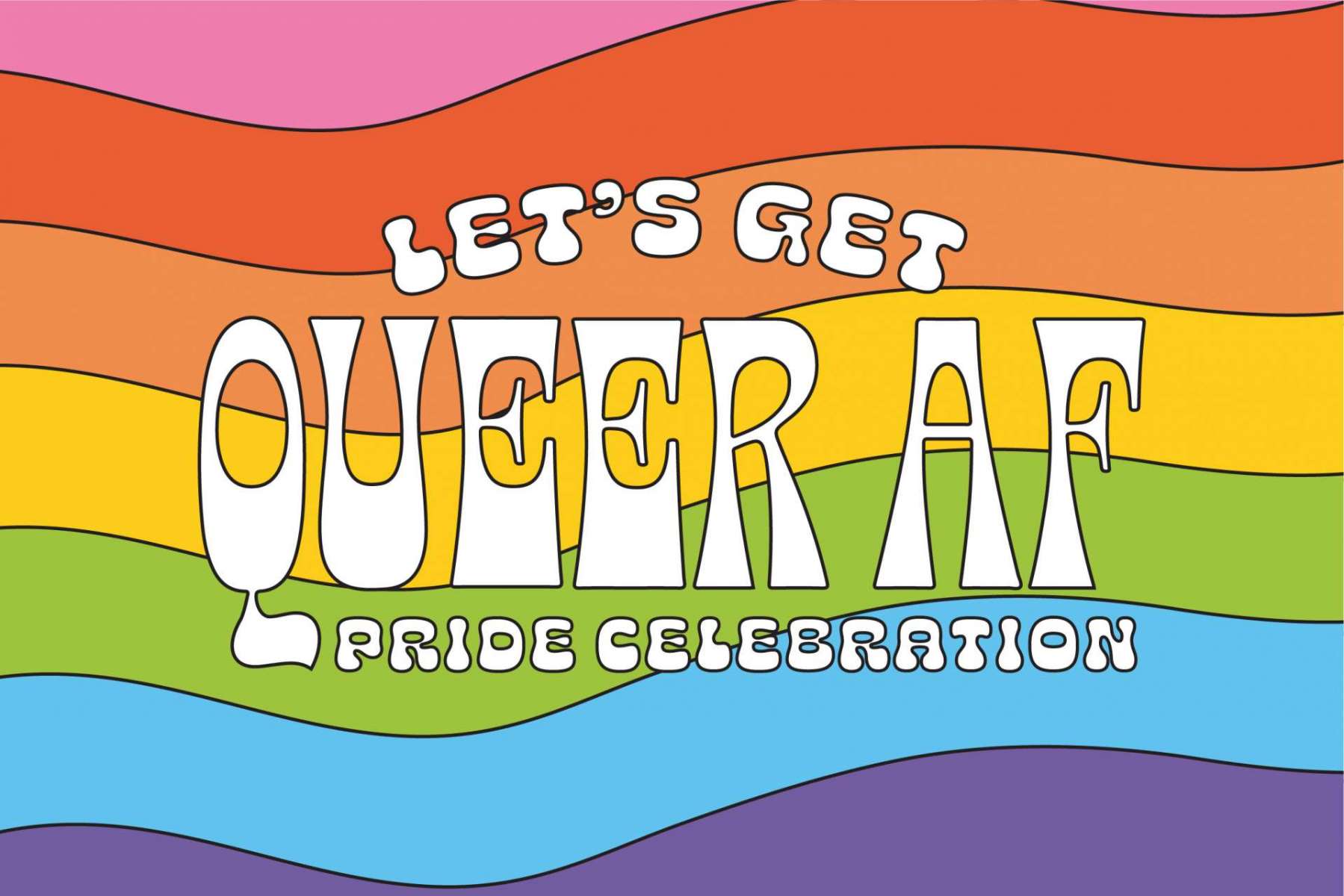 June 26 | 12 – 5 pm @ 828 Airport Blvd, Austin, TX 78702
Don't miss this Queer AF Market to close out Pride Month with a bang! The Little Gay Shop joins Eastside Pop Up for a little kiki and vintage shopping from local LGBTQ+ artists and vendors. And you'll definitely want to check out the pop-up museum, curated by Thee Gay Agenda and Black trans Leadership of Austin.
TuezGayz
5 Pride Parties
The weekly Tuesday dance party at Barbarella, TuezGayz presented by theGlitoris, is making a sweeping entrance into Pride Month with a full lineup of queer entertainment. We are blessed with not four, but FIVE Tuesdays this June, so you can expect drag shows and tribute nights all month long.
Oilcan Harry's
June 6 | 7 & 10:30 pm
Iconic Austin bar, Oilcan Harry's, is hosting not one but TWO RuPaul's Drag Race contestants this June for a drag show, followed by a Meet & Greet. Watch RuPaul's Drag Race Season 13's Denali Foxx join the local drag cast for TWO incredibly drag performances in a single night. You need tickets for the 7 pm show and the 10:30 pm show!
June 20 | 7 pm
Crystal Methyd from RuPaul's Season 12 joins forces with OCH's local drag cast for one legendary performance. Grab tickets for Meet & Greet, front row seats, VIP tables, or general admission to one of the best Pride Month events in Austin!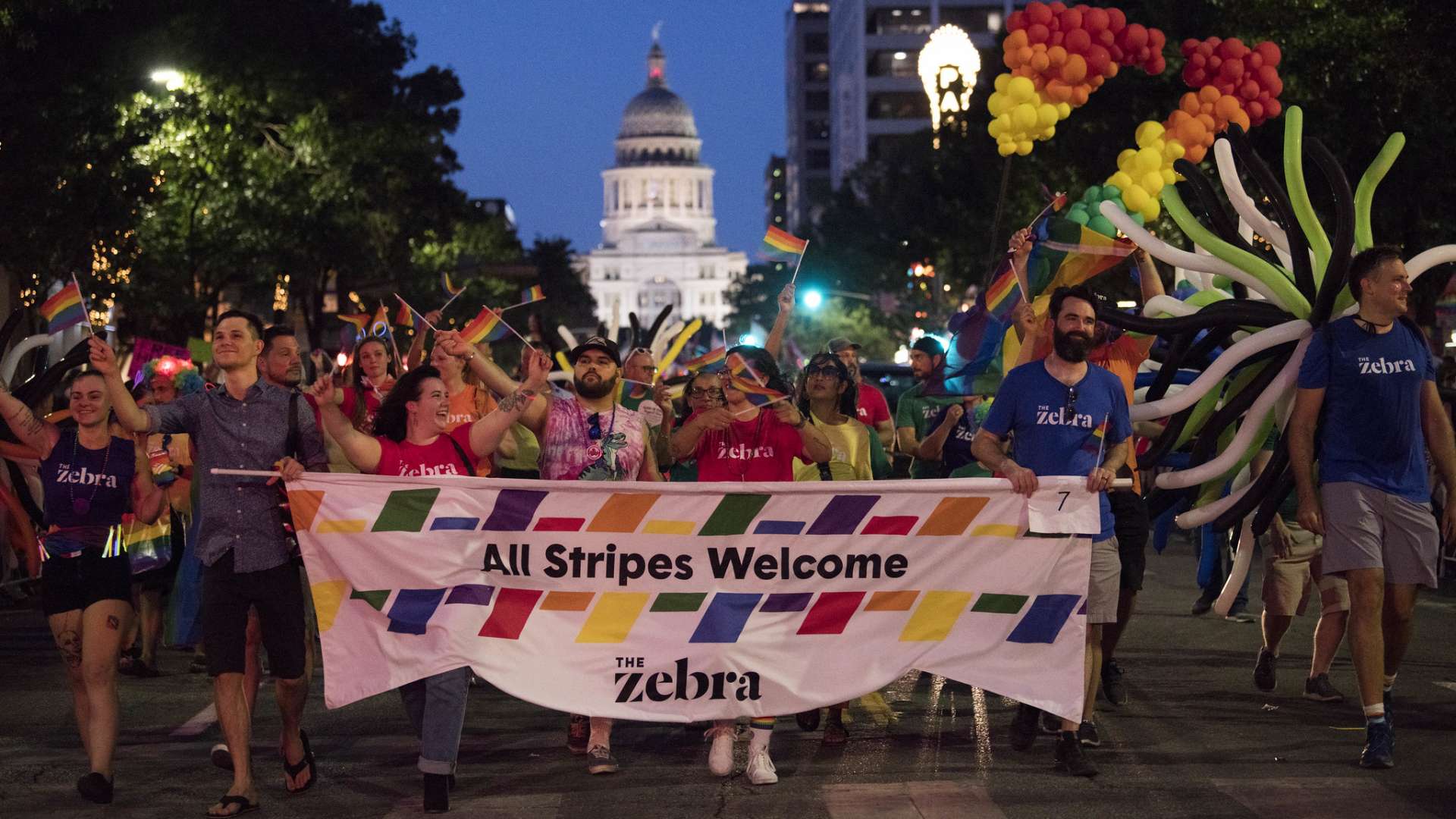 August 14 | 8 – 11 pm
Sure, you have to wait a few more months for this one to roll around. But for some of us, Pride is every day, so we're sure you'll have no problem keeping the hype going until August 14th, when the 30th anniversary Austin Pride Parade will commence.