With Texas temps consistently in the hundreds, the Paramount Theatre's second lineup reveal for their thoughtfully curated (and heavily air-conditioned) Paramount Summer Classic Film Series presented by CapMetro couldn't come at a better time. While summer screenings have been going strong at both the Paramount & Stateside Theatres since May, this unveiling of July films includes even more tried-and-true classics, NEW classics, milestone anniversaries, and special dedications to people (Francis Ford Coppola), studios (Studio Ghibli), and genres (pitch-dark noir).
Details on films through July can be found below and online at austintheatre.org/film. A final lineup announce from Film Programmer Stephen Jannise will go live on Wed, July 13th to keep film lovers satiated through August and September – Hitchcock Week is coming, just closer to the Master of Suspense's 123rd birthday on August 13th.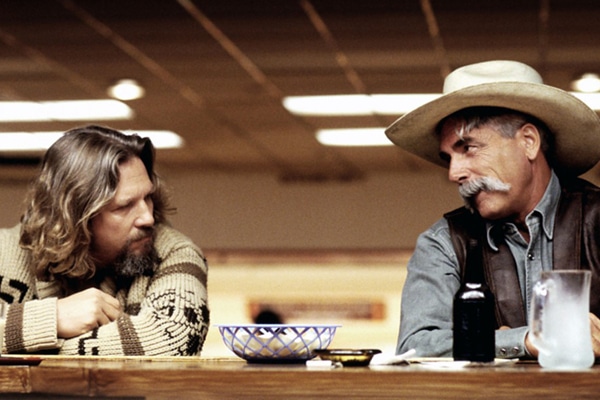 The first week of July features previously announced THE ROCKY HORROR PICTURE SHOW, followed by a week of "Fish Out of Water" stories where iconic characters find themselves in very unexpected circumstances. Screenings include MY COUSIN VINNY (30th Anniversary), WORKING GIRL, and GROUNDHOG DAY.
It's all about Francis Ford favorites during the "Coppola Redux" weekend that features two new DCP restorations supervised by legendary editor Walter Murch. Catch THE CONVERSATION, THE GODFATHER (50th Anniversary), and BRAM STOKER'S DRACULA (30th Anniversary).
THE MALTESE FALCON kicks off a week of "Noir Stories," the pitch-dark genre that never goes out of style. NIGHTMARE ALLEY (75th Anniversary) and DOUBLE INDEMNITY follow.
The Paramount then officially declares Sat, July 16th "Studio Ghibli Day" with a screening of HOWL'S MOVING CASTLE, another warm hug of a film from one of the greatest animation studios of all time.
It's all about the year 1992 with 30th Anniversary screenings of SISTER ACT and THE MIGHTY DUCKS on Sun, July 17th for all the '90s kids who watched the movies a million times on VHS. The series jumps back 10 more years to 1982 to celebrate the 40th anniversaries of landmark sci-fi films STAR TREK II: THE WRATH OF KHAN and BLADE RUNNER: THE FINAL CUT.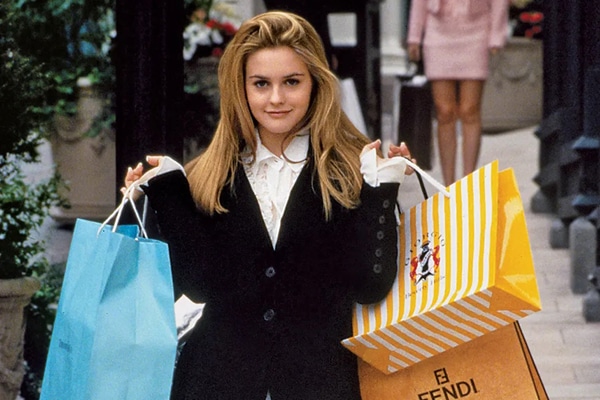 Film goers who have an affinity for "so-bad-they're-good" cult classics are in for a treat with a 65th anniversary screening of 1957's PLAN 9 FROM OUTER SPACE starring Bela Lugosi and Vampira.
The theory behind the Paramount's "A-List Romance" weekend: nothing tops watching history's most charismatic movie stars fall in love. See Cary Grant and Deborah Kerr in AN AFFAIR TO REMEMBER (65th Anniversary), Tom Hanks and Meg Ryan in SLEEPLESS IN SEATTLE, and Denzel Washington and Sarita Choudhury in MISSISSIPPI MASALA.
Get on the 10, switch over to the 405, and spend the final week of July with classic California characters, featuring ONCE UPON A TIME IN HOLLYWOOD, THE BIG LEBOWSKI, THE BIG SLEEP, BILL & TED'S EXCELLENT ADVENTURE, CLUELESS, and FRIDAY.
The month of July also features the final two films in the Hyperreal Film Club miniseries. Hyperreal Film Club has produced hundreds of pop-up screenings in every location imaginable since 2016. Their "cinema for the people" ethos is tethered around radical inclusivity, radical community, and radically fantastic movies. The Paramount Theatre partnered with Hyperreal Film Club, who added six films to the summer lineup ranging from forgotten and underseen cinema to kinetic cult classics – all paired with locally made short films. TAMPOPO, the first Japanese noodle western, screens on Fri, July 8th, and THEY LIVE, John Carpenter's conspiracy theory to end all conspiracy theories, screens Fri, July 15th.
Tickets are available at austintheatre.org/film, including regular admission, Film Fan admission, and bundled "Flix-Tix" discount tickets. Tickets can also be purchased by calling the Box Office at 512-474-1221. Please note: the film schedule is subject to change; any updates will be posted online and communicated with ticket buyers.
Become a Paramount Film Fan! The Summer Classic Film Series wouldn't exist without the Paramount Theatre's Film Fan Club whose support is essential in protecting film history and the 106-year-old Paramount Theatre. Film Fans get quintessential benefits like discounted or free admission, complimentary popcorn, and more! Visit www.austintheatre.org/filmfan for more.
Follow the Paramount Theatre on Facebook at www.facebook.com/paramounttheatre and on Instagram/Twitter @ParamountAustin.
Featured Image Credit courtesy of Giant Noise