Austin City Limits draws crowds from all over the world. If you're one of many who isn't sure where to stay during ACL and what to eat, fear not. We know the best hotels, bars, and restaurants to look into while you're here.
Where to Stay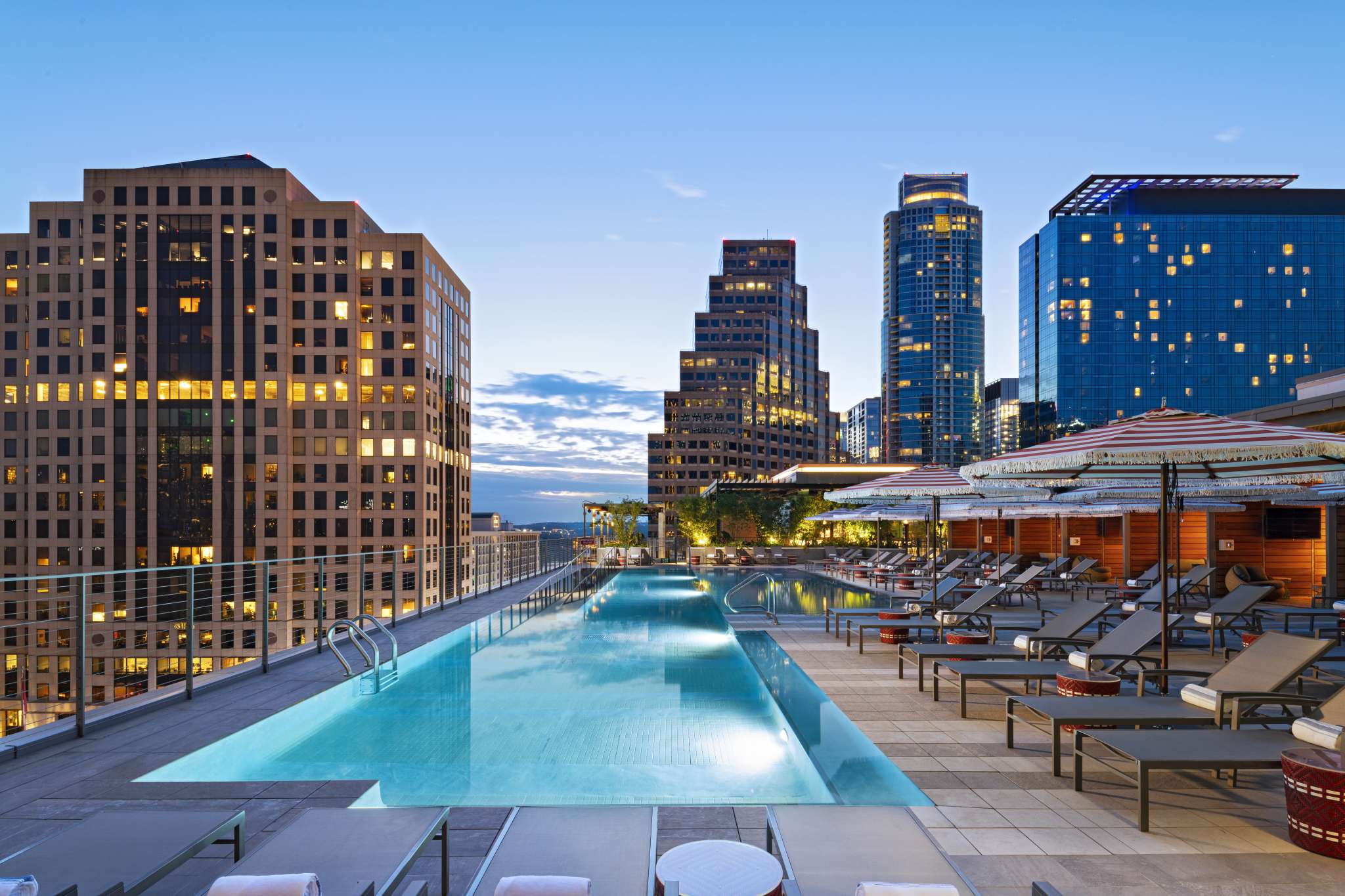 Austin Marriott Downtown, located right in the thick of the City, features 31-stories with 613 guest rooms and 25 luxurious suites. This hotel's reimagined, spacious, and elevated guest rooms start on level seven to capture all of Austin's views, including the city skyline, Lady Bird Lake, the University of Texas campus, and in the distance, Texas Hill Country. Walking distance away from major tourist attractions, bars, and restaurants, this hotel is made for tourists and locals alike to have a chance to stay in the Live Music Capital of the World during the highly anticipated ACL weekends.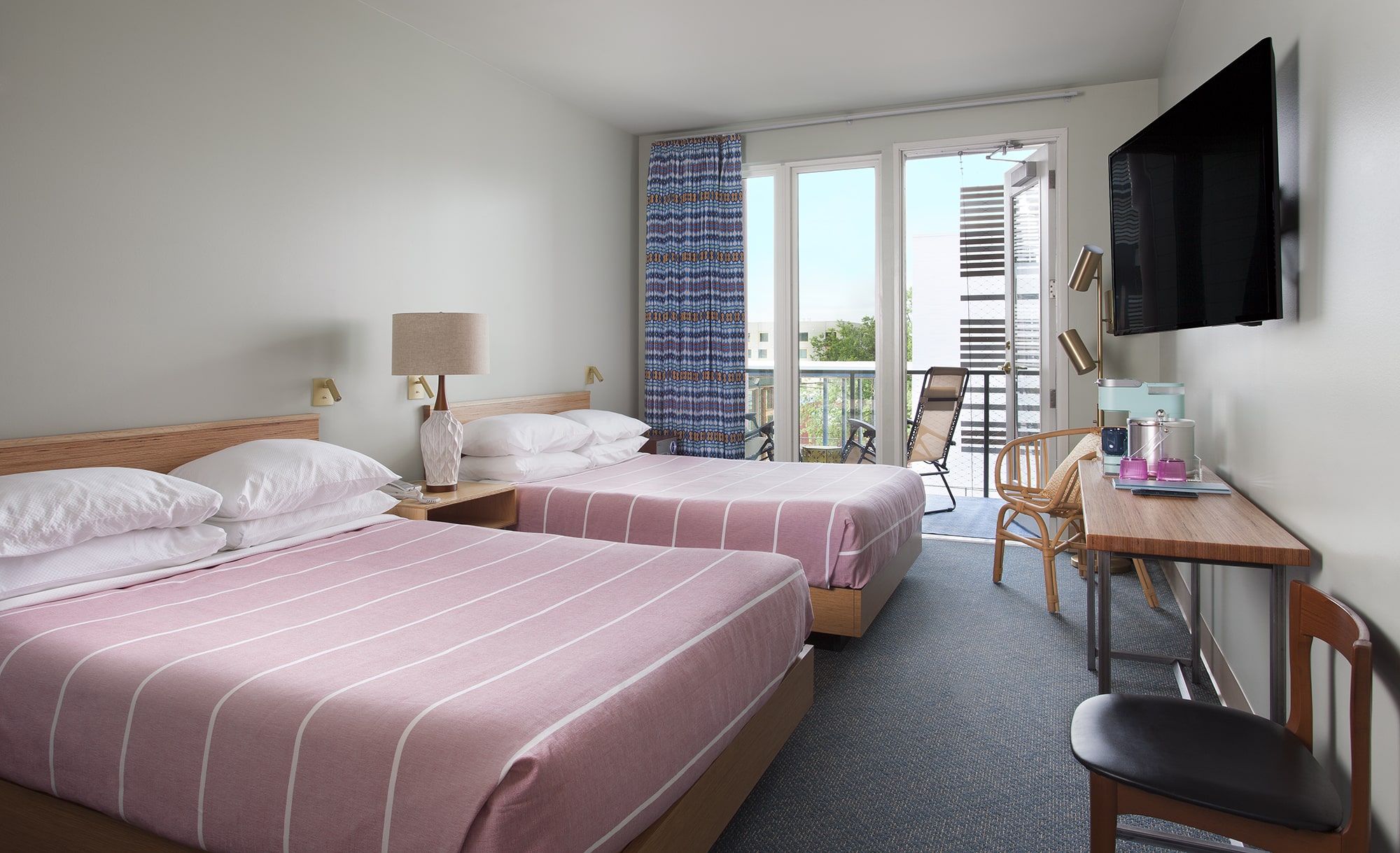 If you're looking to stay in the heart of downtown and in one of Austin's most lively areas, East Austin Hotel is the perfect place to stay for the authentic Austin experience! This boutique hotel is locally owned, operated, and loved in the heart of the bustling East Austin neighborhood just five blocks from downtown. Lay your head to rest in their 75 mid-century Scandinavian-inspired hotel rooms with luxe-to-less offerings. From European-style rooms with shared bathrooms to roomy poolside suites, there's something for everyone. Also make sure to enjoy their courtyard pool for some retro Palm Springs vibes while taking a break from the ACL festivities.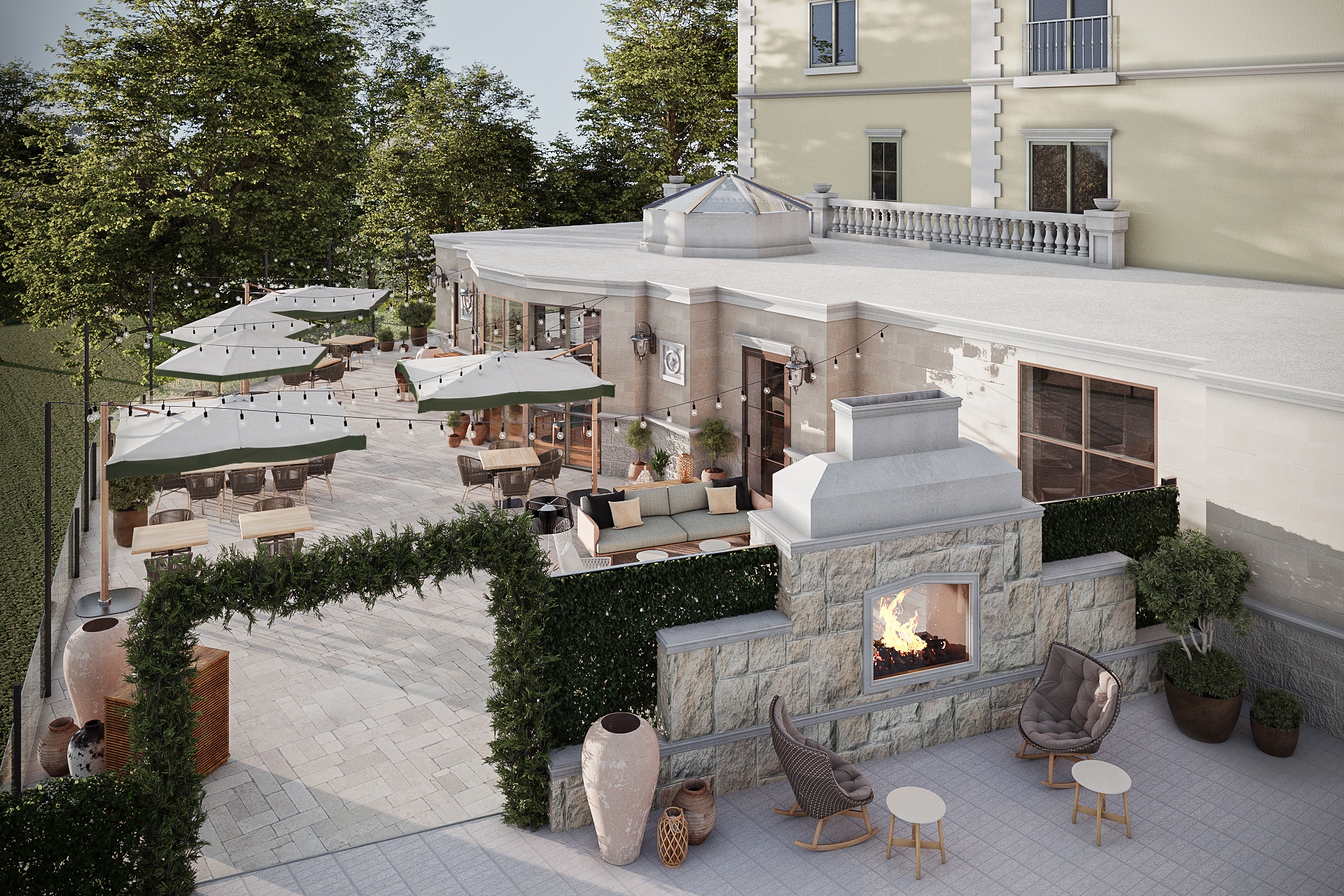 If you're looking for a place to stay outside the hustle and bustle of ACL weekend, consider the newly renovated Hotel Granduca! The scenic hotel is located in the upscale West Lake Hills area, just a short 15-minute drive from the heart of downtown, offering guests the best of Austin's natural abundance without sacrificing convenience. The 190,000-square ft. retreat sits on 38 acres of lush greenery and offers impeccable service with an authentic blend of Italian-inspired design and the relaxed, easy-going atmosphere that Austin is known for.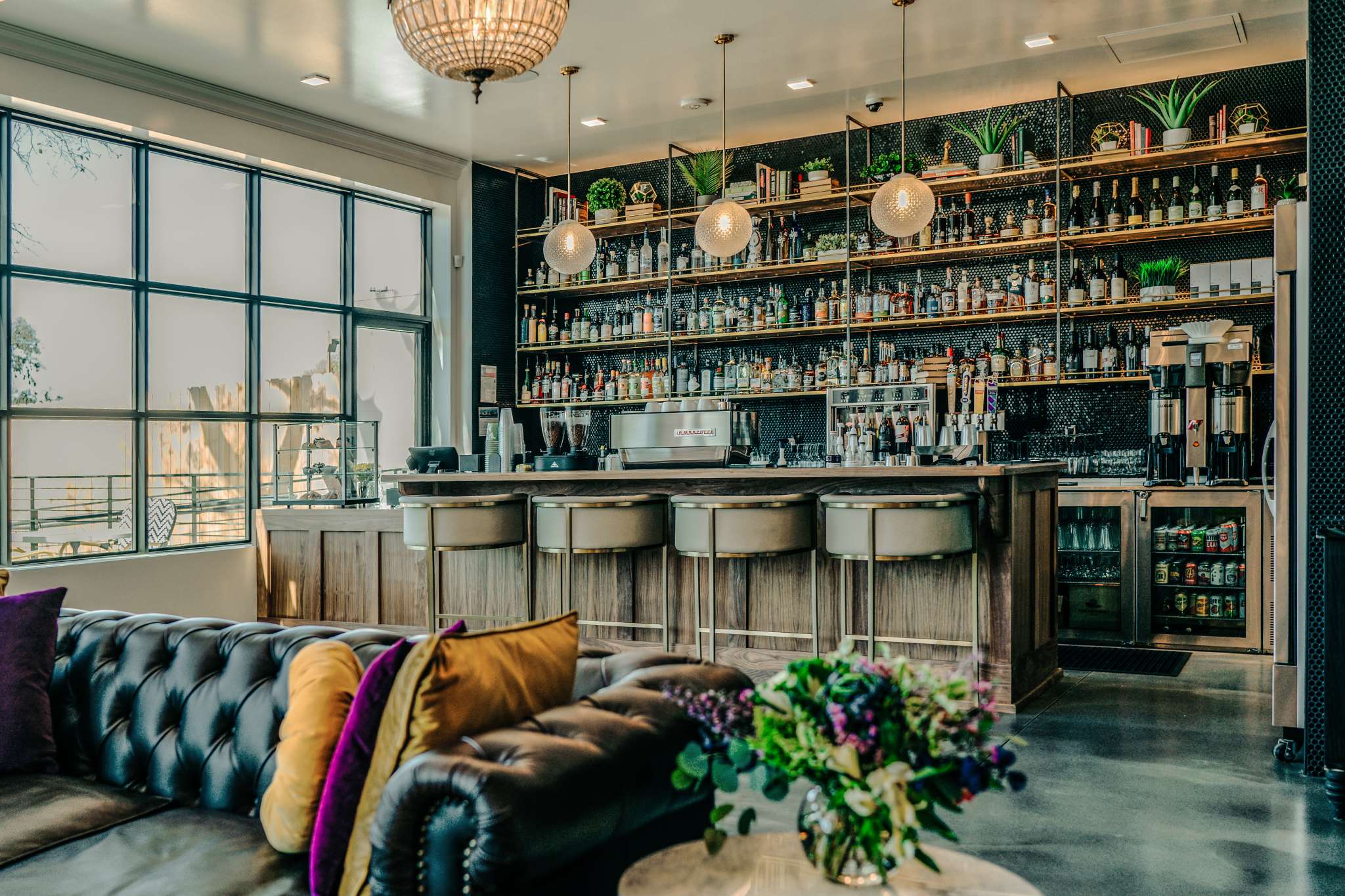 One of Austin's top boutique hotels, Colton House Hotel is conveniently located on South Congress near all the ACL fun in Zilker Park. Since opening their doors in January 2021, Colton House Hotel has since been named one of Tripadvisor's Hottest New Hotels in the U.S. in its 2022 Travelers' Choice Awards. Promos include 50% off one night with a 4-night stay or free parking during ACL (use promo code ACL2022 when booking); offers cannot be combined with other promotions.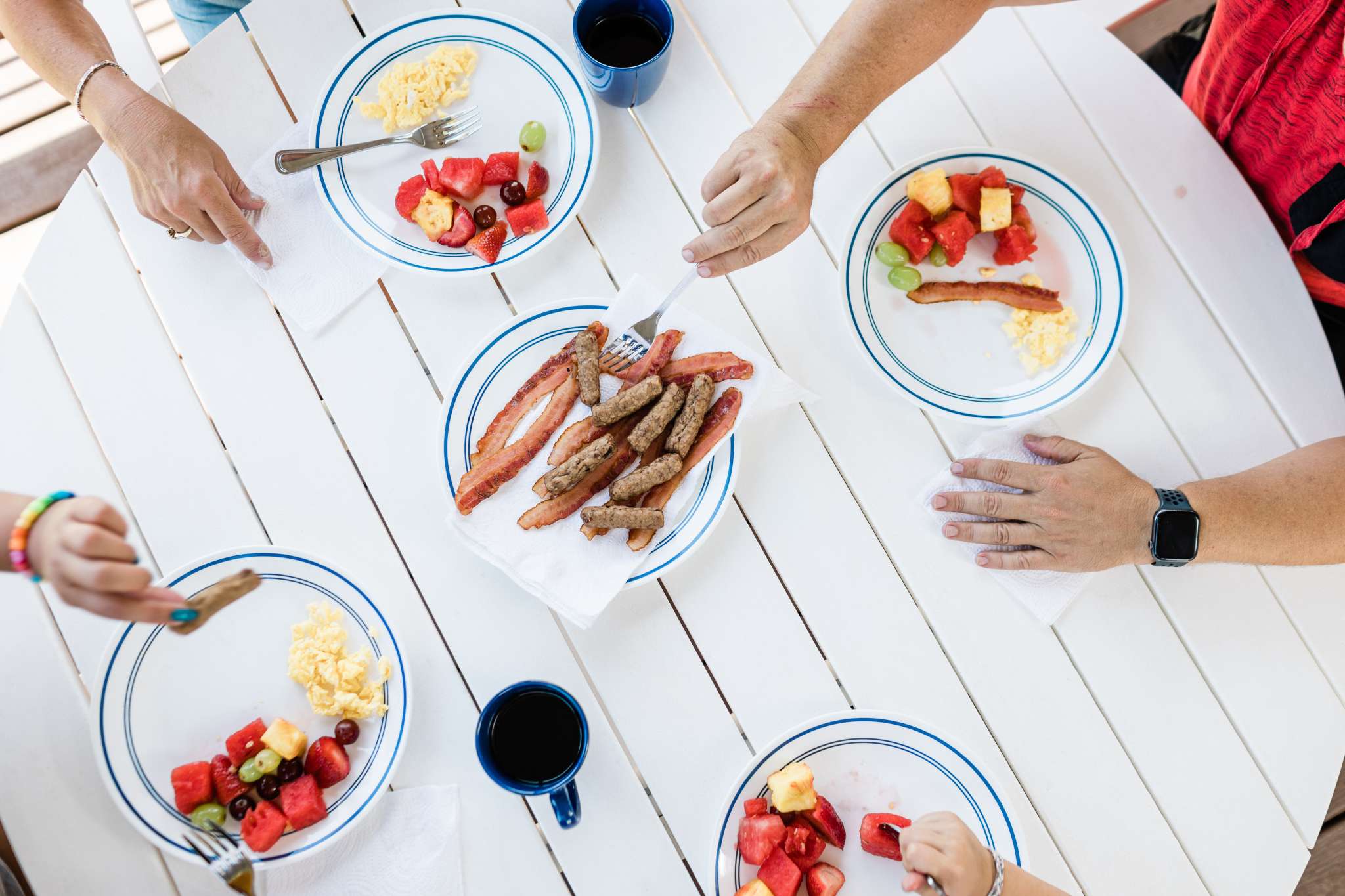 Located outside of Austin in small-town Hutto, Redbud Ranch Cabin & RV Resort is a great escape for those looking for a quieter stay during ACL. The luxury cabin and RV resort offers 40 fully furnished cabins for groups and families as well as 147 RV sites for those with their own rig. Redbud features a variety of amenities including a resort-style pool, laundry services, a fire pit, shaded hammocks by Brushy Creek, a dog park and more.
Where to Eat near ACL
In addition to being a great place to stay for ACL, Austin Marriott Downtown also offers three F&B concepts that are perfect for creating the ultimate Austin dining experience and experiencing the Austin social scene.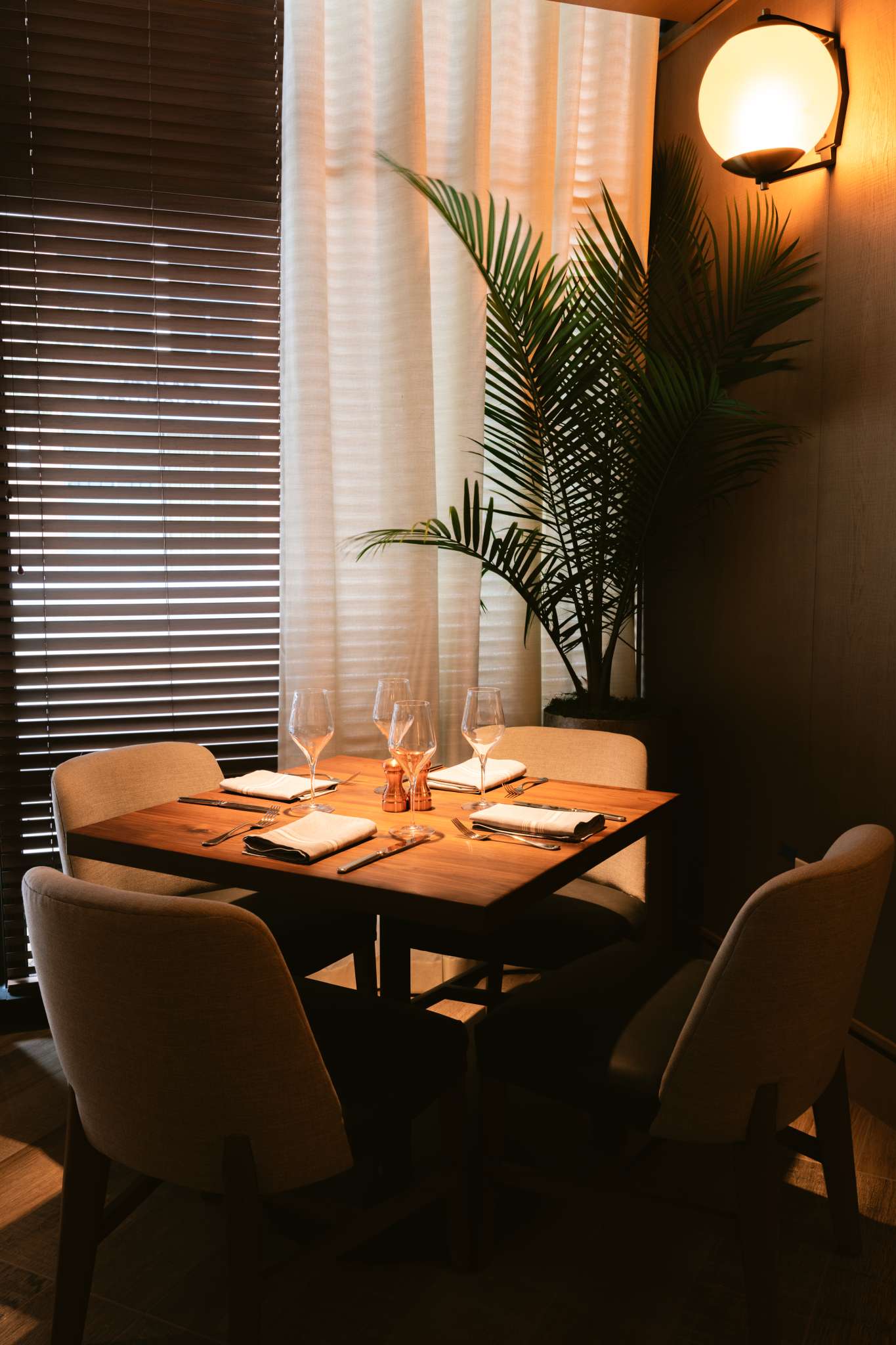 Featuring one of the largest outdoor patios on West Cesar Chavez Street, Corinne is an honest and fresh neighborhood dining and cocktail spot serving classic, authentic regional classics and American comfort food. From the featured Rotisserie Chicken to the Truffled Bucatini or the Crab Croquettes, lunch and dinner are complete with variety only available at Corinne. And don't miss brunch, where guests can indulge in decadent Pecan Praline French Toast, warm House-made Biscuits to Sweet Corn Cake Eggs Benedict! Curate the perfect Austin experience by adding Corrine to your ACL weekend to-dos.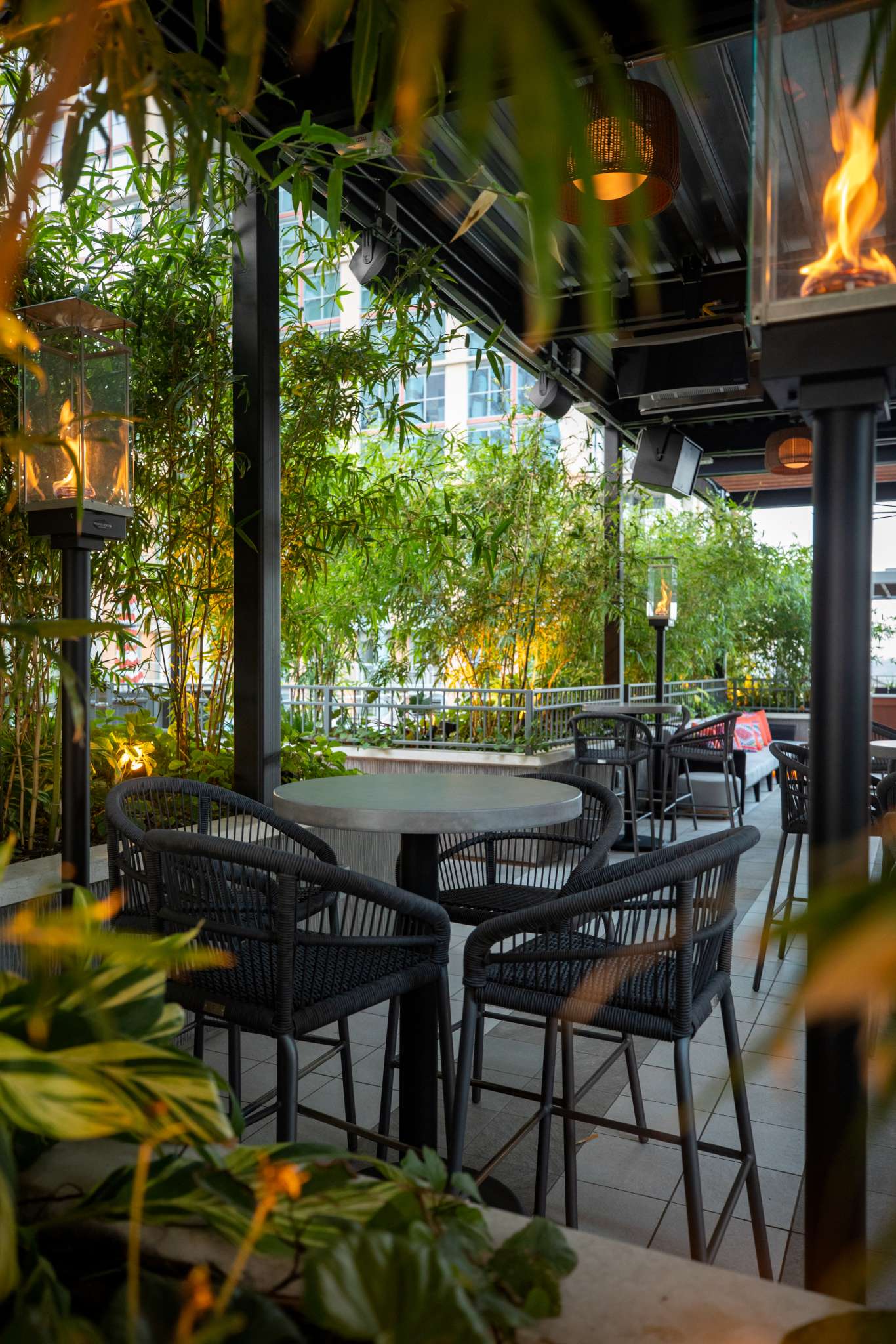 Zanzibar is a lush tropical rooftop terrace and pool oasis with stunning views of downtown.  It quickly became a popular spot among Austin locals and travelers alike, known as a socially distant outdoor rooftop where guests can escape the mundane, perfect for ACL weekend plans. It features its own street-level elevator access on San Jacinto Boulevard to transport you seven stories up and a world away. Zanzibar's menu features modern tiki cocktails and island-inspired small plates. Specialty drinks are influenced by exotic spices grown right in Zanzibar, including cinnamon, nutmeg, vanilla, and clove. Zanzibar is known as 'spice island' and was once the largest exporter of spices in the world, so the drink and food menus reflect Zanzibar's unique sense of place and flavors.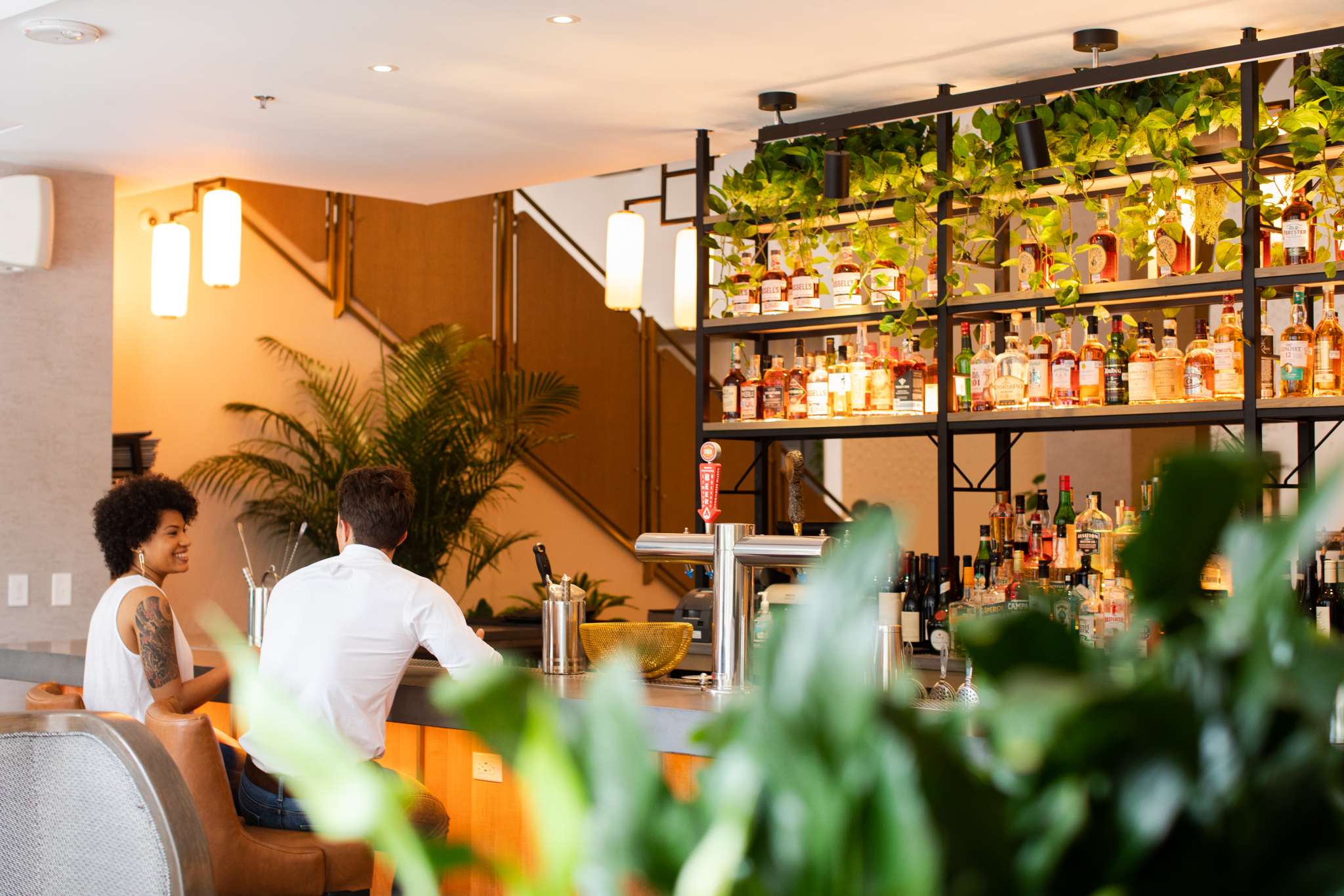 Austin Marriott Downtown's two-story bar and lounge, The Lobbyist, is a stylish meeting spot or a place to pause and reset during the ACL hustle and bustle while enjoying classic cocktails and fresh bites.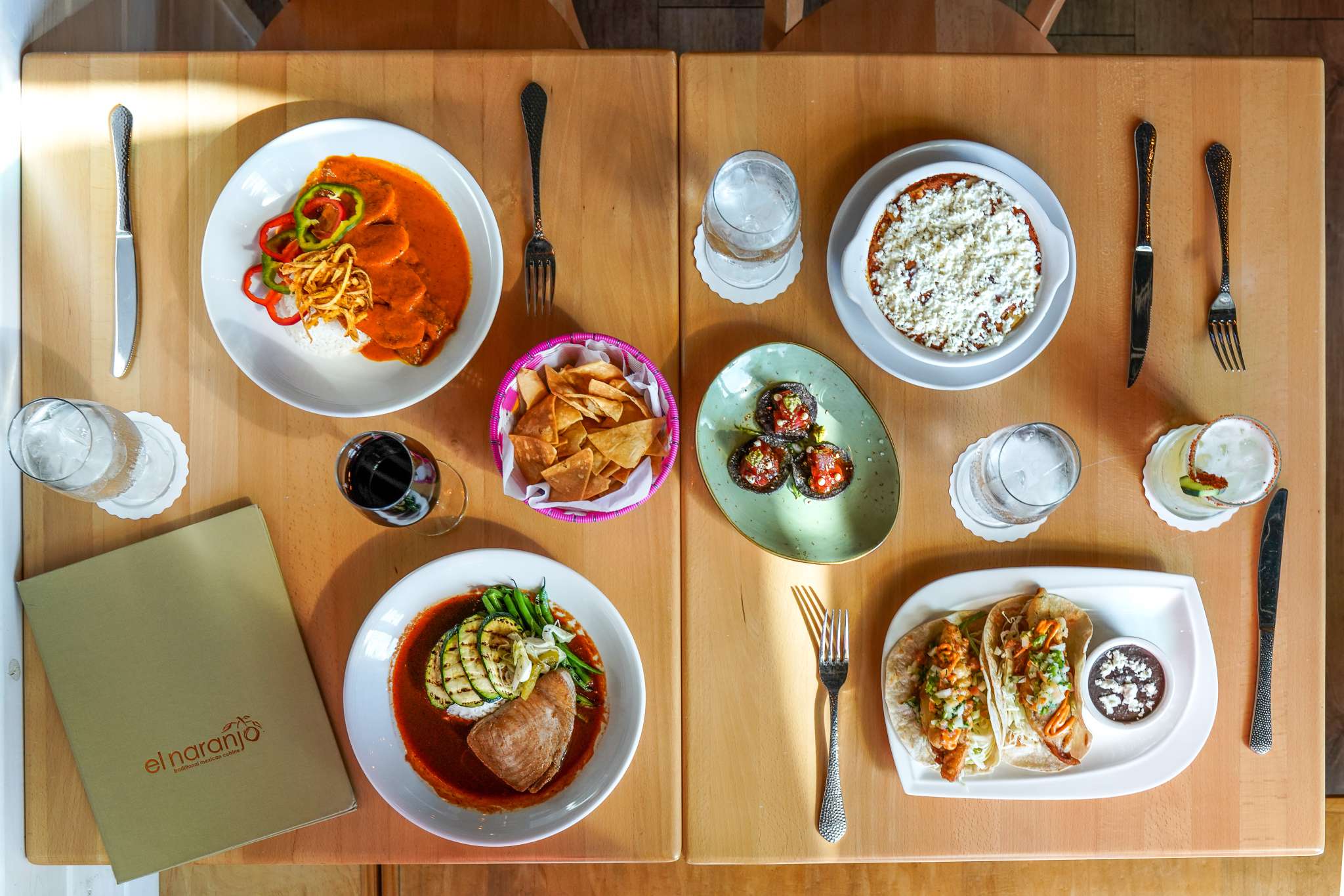 Experience traditional Mexican food, craft cocktails and select wine at James Beard Award-winning Chef Iliana de la Vega's restaurant, El Naranjo. Dinner is available Tuesday through Thursday from 5-9 p.m. and Friday through Saturday from 5-10 p.m. Sunday brunch is served from 11 a.m. to 2 p.m. Reservations are available on OpenTable.
Attending ACL doesn't mean you have to sacrifice a nice sit-down dinner. Stop by Perry's Steakhouse in downtown Austin to experience their extraordinary service, unparalleled food quality and exceptional menu this busy ACL season. Hours are Monday through Thursday 4 to 10 p.m., Friday 10:30 a.m. to 10 p.m., Saturday 4-10 p.m. and Sunday 4-9 p.m.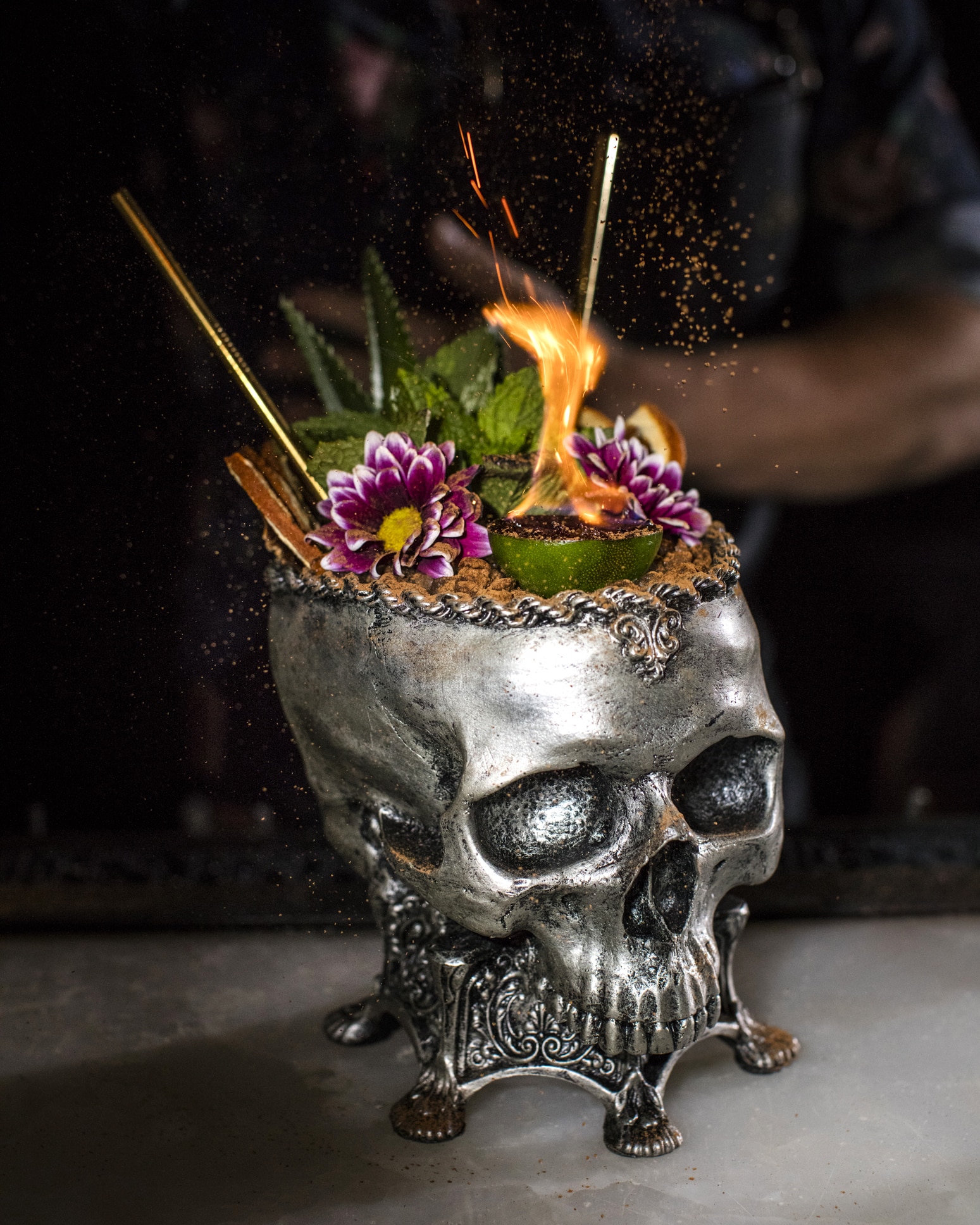 One of the most prestigious craft cocktail bars in the United States, The Roosevelt Room specializes in craft cocktails. The extensive, 80-drink beverage program consists of a historic chalkboard menu covering the essential periods in cocktail history (including Prohibition, Tiki and Modern Classics) in addition to innovative House Creations. Since opening in 2015, the bar has racked up numerous accolades including being a top four finalist for the Best U.S. Cocktail Bar and Best U.S. Bar Team at the 2022 Tales of the Cocktail's Spirited Awards.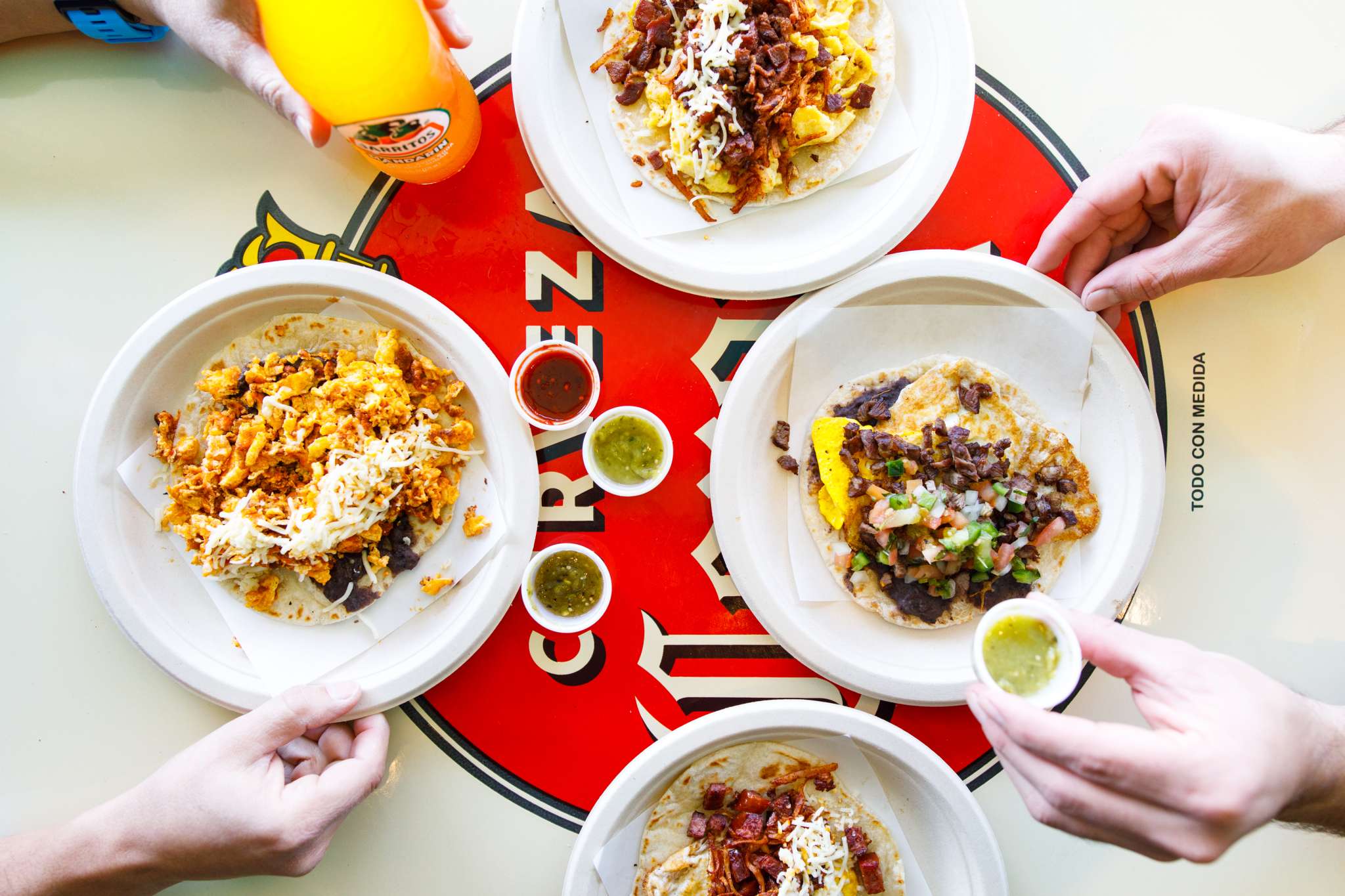 Experience an authentic Mexican taqueria right here in Austin during ACL. Beginning its journey as a small food truck, ONETACO. has expanded to seven locations throughout the Austin community, prioritizing quality ingredients and providing an experience similar to one you would find in Mexico. Whether you're looking to immerse yourself in ACL activities or escape the madness, there is bound to be one near you. ONETACO. is open Monday through Friday from 7 a.m. to 10 p.m., Saturday 8 a.m. to 10 p.m. and Sunday 8 a.m. to 8 p.m.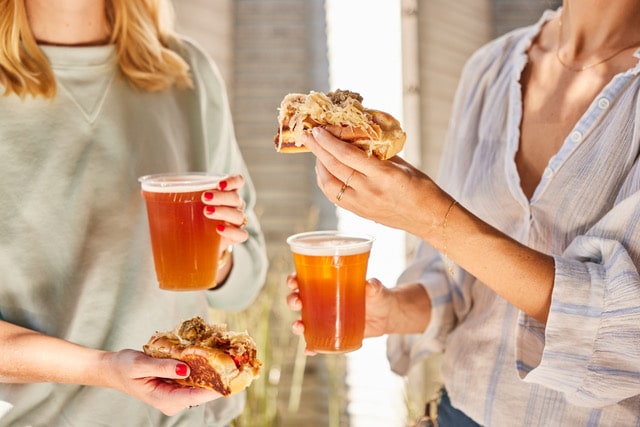 Enjoy the grand opening of Carpenter's very own food truck to stay fueled throughout ACL. Parked in the front of Carpenter Hotel, the Lil Carpenter food truck is open Friday – Sunday each ACL Weekend (Oct 14-16 + Oct 21-23) from 9 am until they're sold out + 9 pm until late. Along with coffee and glazed + rotating speciality donuts in the AM, and burgers, beers, and fries in the PM, standouts include a
Hangover Sammie on a french toast donut bun with smoked ham, smoked cheddar, apple butter, maple syrup and yellow mustard, and a
 handful of pork + beef dogs from the local Taylor Meat Co Red Wieners in New England split top buns griddled in Super Butter
Where to Eat Away from ACL
Listed below are some other amazing places to eat during ACL weekend if you're looking to get away from the madness and explore Austin.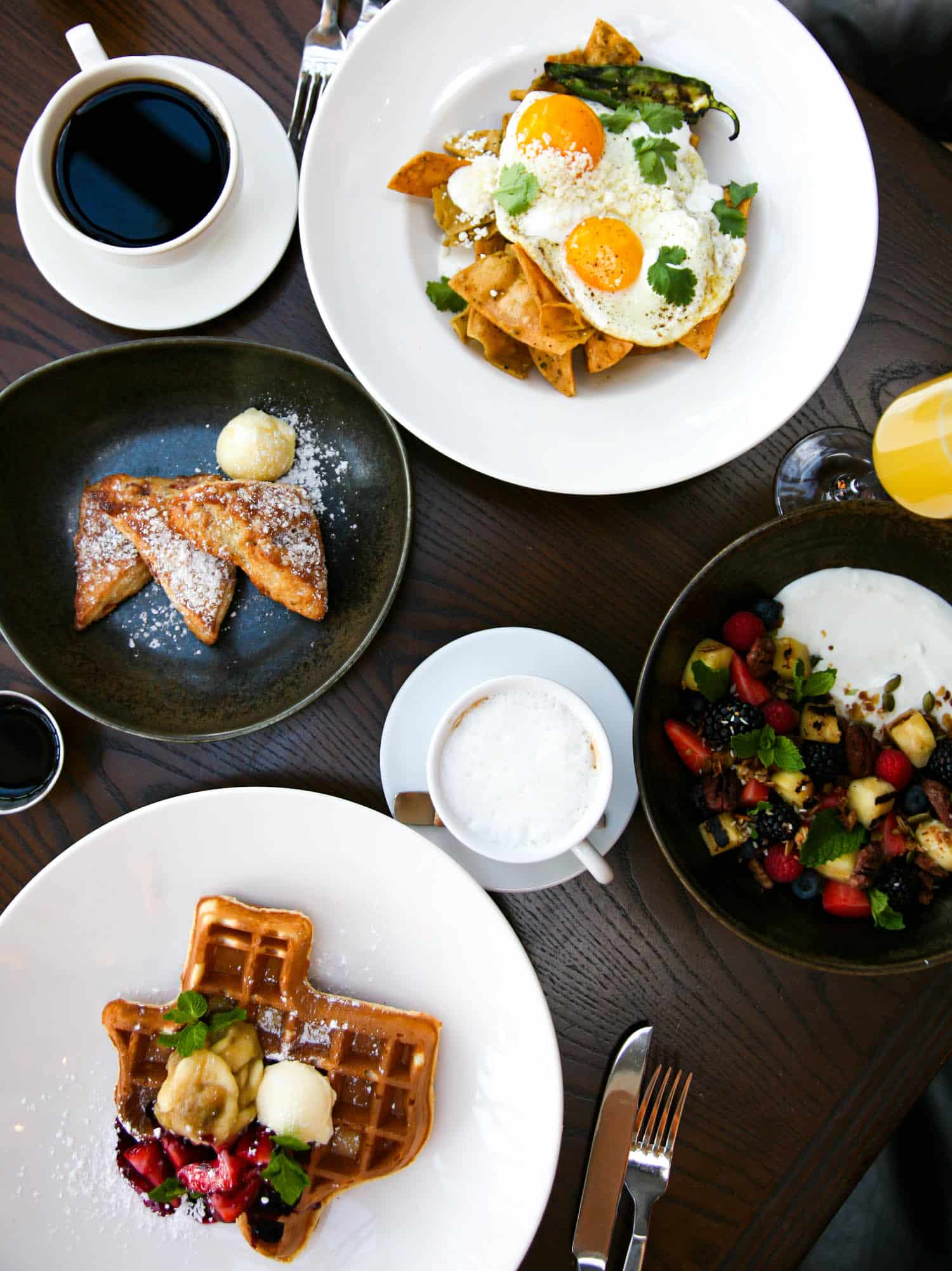 If you're looking for a classic Austin staple to try, make sure you stop at Second Bar + Kitchen located at the East Austin Hotel! SBK recently moved back to the heart of downtown Austin by taking residence at the East Austin Hotel, less than a mile from the original site of the locally owned eatery. The Modern American menu serves an eclectic mix of cuisines with Texan flavors through small and large plates for sharing, hearty salads, delicious pizzas and desserts. Menu items at the new location will include fan-favorites such as the Congress Burger with brisket-chuck, onion confit, swiss cheese, greens, tomato, and comeback sauce; Black + Bleu pizza with black truffle, bleu cheese, mozzarella, pork belly, dates, and red onion; Seared Faroe Island Salmon served with pork belly fried rice, nam pla, zucchini, fresno chile, coconut tempura, cilantro, sprouts, and mint; and Truffle Pomme Frites with grana padano and white truffle aioli. Guests can compliment their meal with drinks from SBK's exceptional bar program, which offers a wide selection of finely crafted cocktails, beer and wine.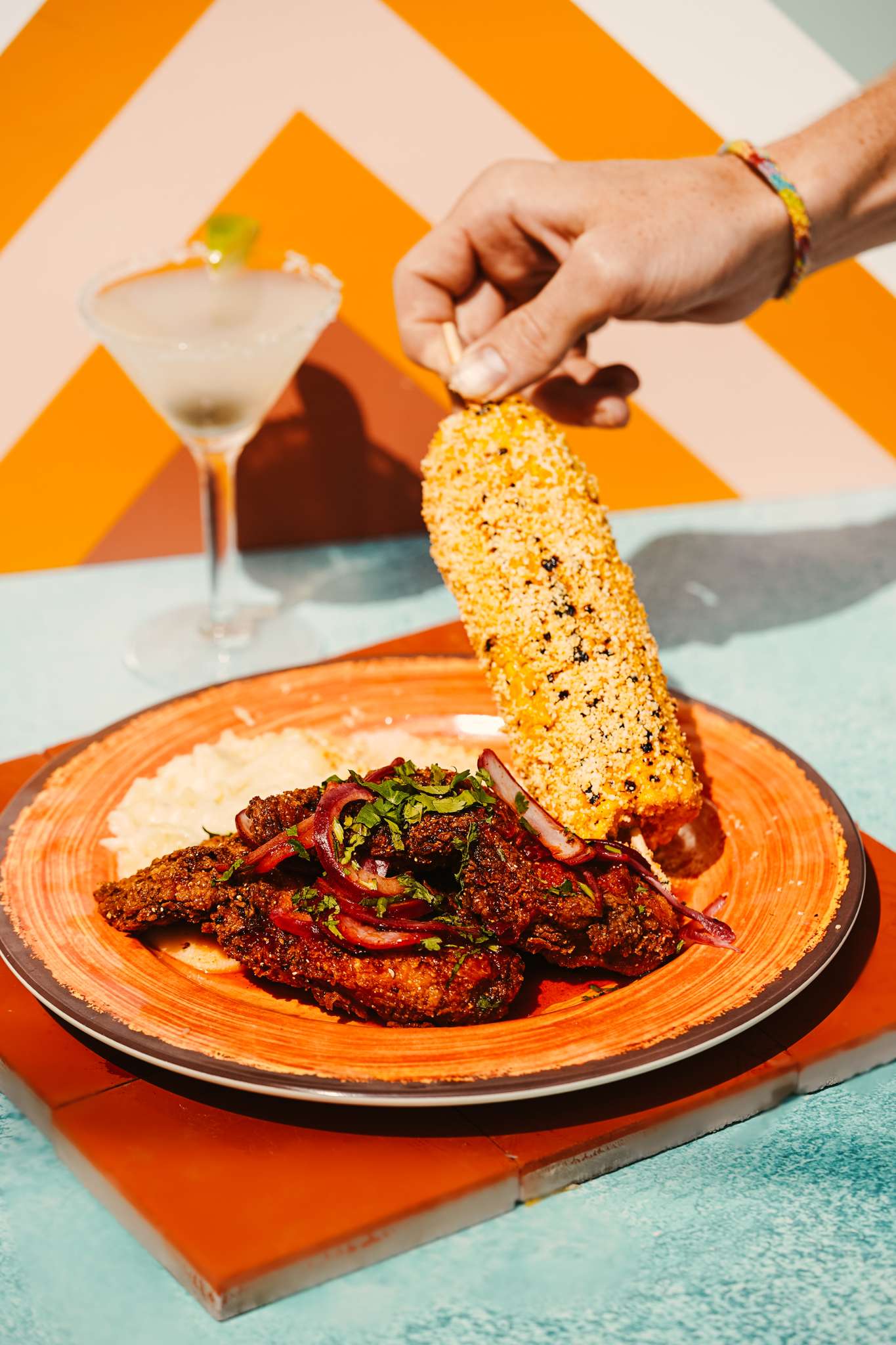 Whether you're from out of town or a local to Austin, Trudy's Tex Mex is a classic Austin staple, perfect for grabbing some authentic, made-from-scratch Tex-Mex food. Open from 11:00 a.m. to 10:00 p.m.; their menu features signature drinks, loaded queso, tortilla soup, Brisket Tinga, chorizo-stuffed chicken, fudge brownies and much more. If you find yourself wanting to explore Austin outside of the city over ACL weekend, Trudy's North and South star are the places to grab a tasty bite!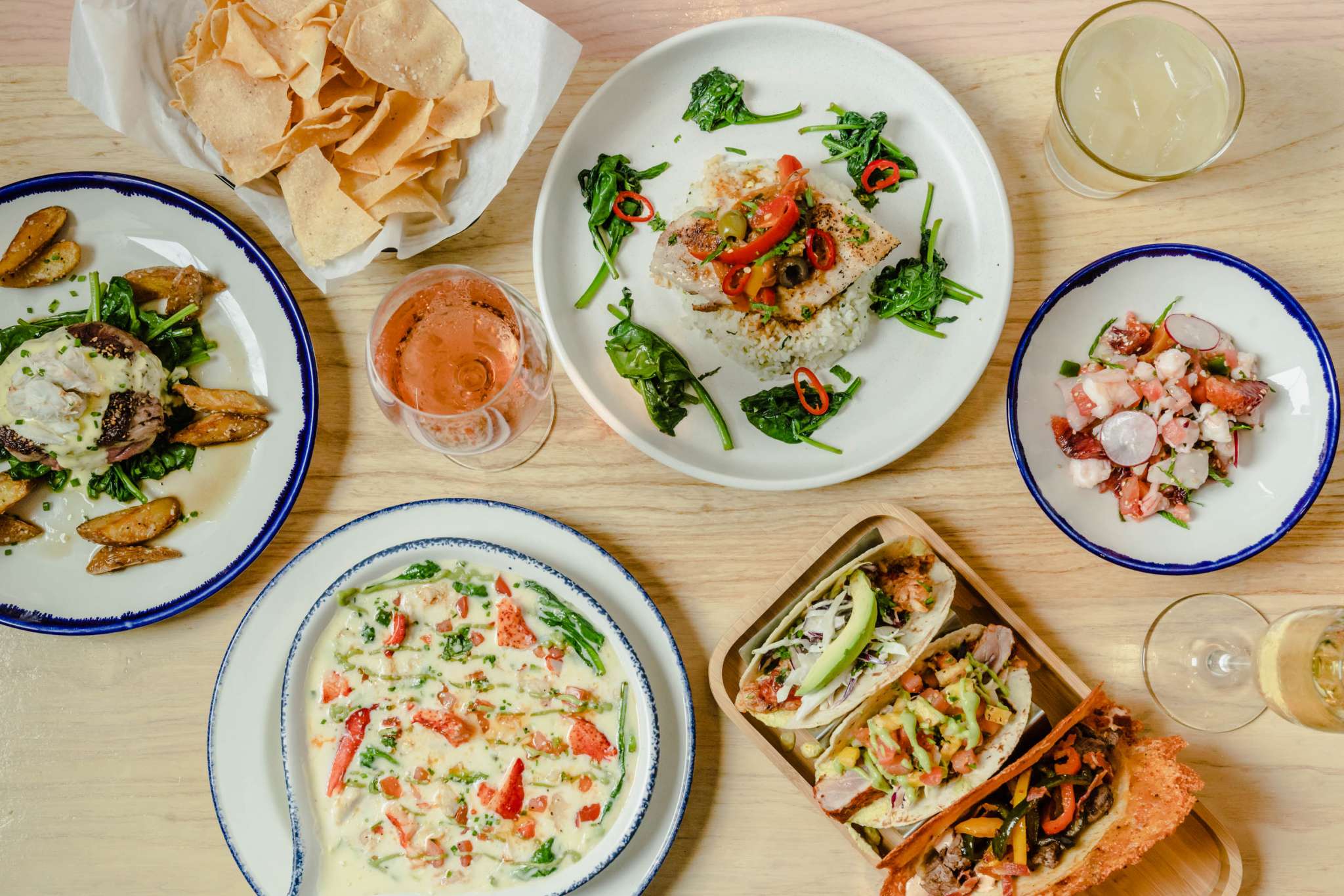 Trudy's also recently opened their newest concept, Trudy's Del Mar, on South Congress– making it the perfect place to stop when touring around Austin. The noteworthy brunch menu includes homemade carrot cake french toast, crab cake benedict, veggie omelet, delicious cocktails including mimosas, and much more! Out-of-towners and locals can brunch it up together from Friday through Sunday from opening until 3:00 p.m. and fill up on great food before heading out for a long day at ACL.
Escape the ACL madness without forfeiting the elevated Austin experience at Delucca Gaucho Pizza & Wine. Located in North Austin, this sexy neighborhood pizzeria offers a fixed price menu and a rodizio-style dining experience that is purely Instagram worthy. Delucca Gaucho Pizza & Wine is open Sunday to Thursday 4:30-9 p.m. and Friday to Saturday from 4:30-10 p.m.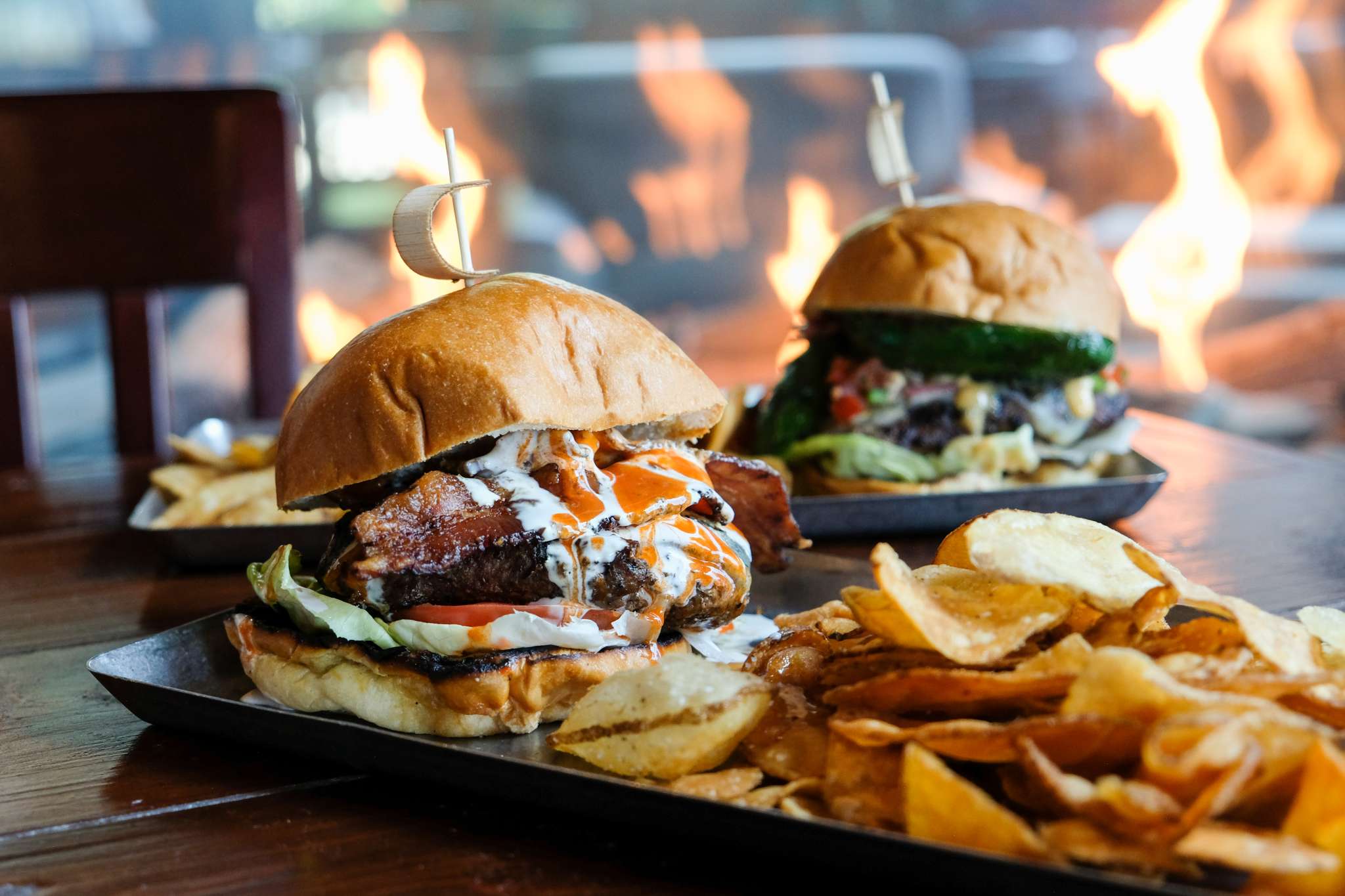 Head to Round Rock to spend the day at Cork & Barrel, an Irish pub with Central Texas cuisine. Experience lunch, dinner or brunch in the expansive dining room, or head out to the patio or beer garden to enjoy one of the four craft beers brewed on-site. Cork & Barrel is open 11 a.m. to 10 p.m. Friday through Saturday and 11 a.m. to 9 p.m. Sunday through Thursday; the pub is closed Mondays.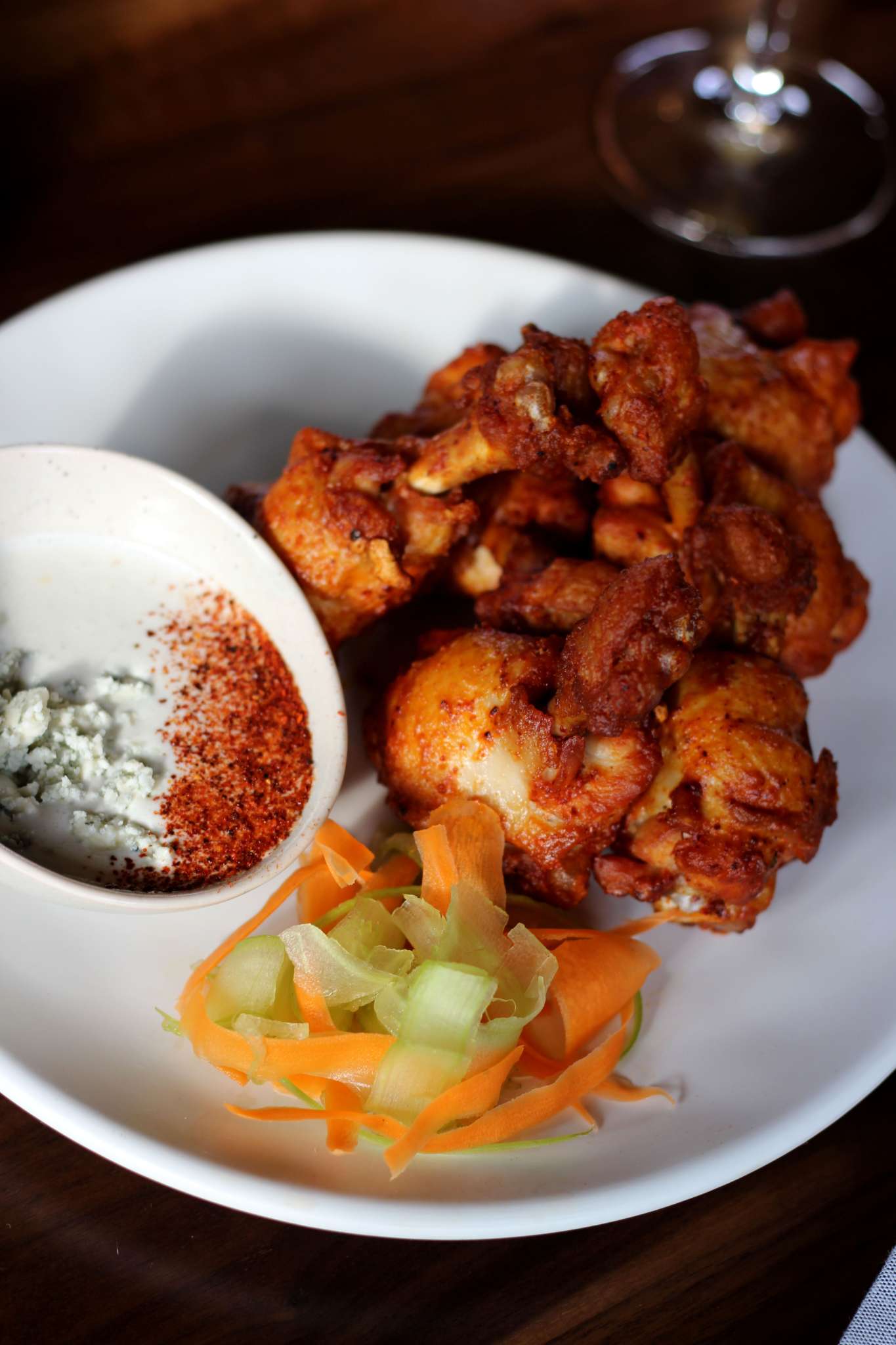 The recently reopened Provision is an ideal getaway during ACL. Located in The Triangle, Provision is a chef-driven bar and restaurant with elevated dishes and craft cocktails for lunch, brunch and dinner. Hours are Wednesday through Saturday from 11 a.m. to 9 p.m. and Sunday from 10 a.m. to 3 p.m.
Escape the ACL madness (and traffic) by dining at CARVE American Grille this year. CARVE utilizes wood, live-fire and smoke combined with high-quality ingredients to reinvent the American grille experience. Stop by the Barton Creek location at Lantana Place from Monday through Saturday 11 a.m. to 10 p.m. and Saturday 11 a.m. to 9 p.m.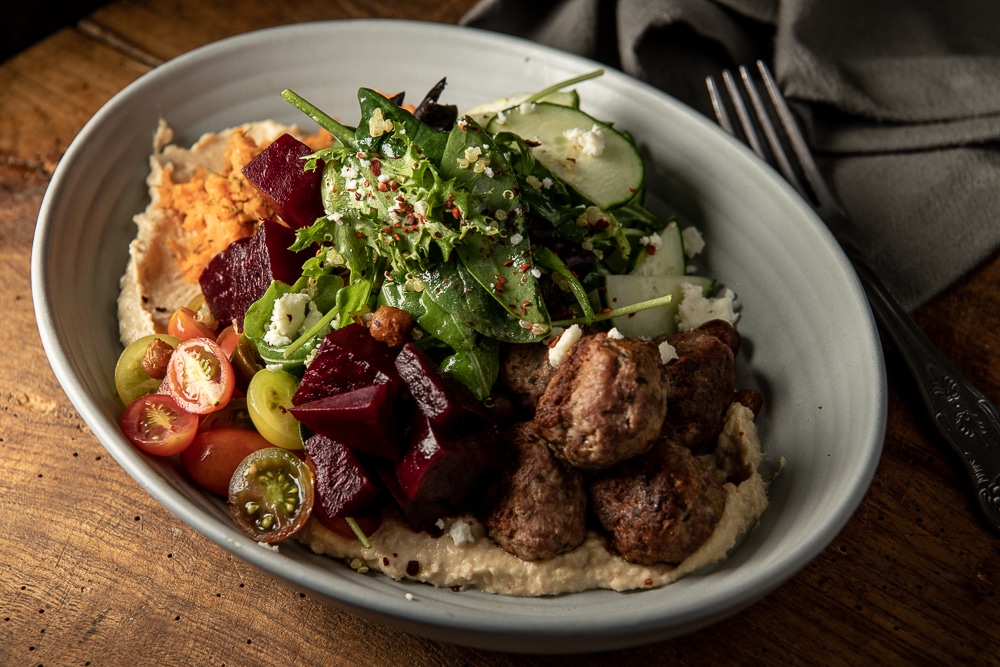 Newly opened in Round Rock, Whiskey Cake Kitchen & Bar serves up locally sourced, farm-to-kitchen dishes and garden-to-glass cocktails that are well worth the drive to the suburbs. Escape the ACL crowds and make a dinner or brunch reservation to try this new neighborhood joint.
Have fun and feel great during your ACL festivities! Vinaigrette is a salad bistro that raises the "salad bar" with delicious entree salads. Bring the farm to the festival and stop by whether you're taking a break from the festivities or trying to escape the crowds. Open 7 days a week from 11 a.m. to 9 p.m.