Austin City Limits has officially announced the acclaimed music festival will return to Zilker Park on October 7-9 and 14-16, 2022! The ACL lineup was announced on Tuesday, May 10th at 9 am, followed by Weekend One and Weekend Two 3-Day tickets on sale the same day at 12 pm.
This October, ACL will come back in full force with some truly legendary headliners: Red Hot Chili Peppers, P!nk, The Chicks, SZA, Kacey Musgraves, Flume, Paramore, and Lil Nas X. Other standouts include Phoenix, Diplo, James Blake, Wallows, Carly Rae Jepson, Japanese Breakfast, The Marias, Manchester Orchestra, Yungblud, Princess Nokia, MUNA, Aly & AJ, Disko Cowboy, Primo the Alien, and plenty more.
Last year, Austin City Limits music festival returned for the first time since the pandemic with a lineup that featured the iconic likes of Billie Eilish, George Strait, Miley Cyrus, Duran Duran, Tyler the Creator, Megan Thee Stallion, Doja Cat, Machine Gun Kelly, and so many more. After a virtual music festival that tried its damndest in 2020, we were craving the real thing. Luckily, the 2021 music festival was another one for the books, and possibly the best ACL yet.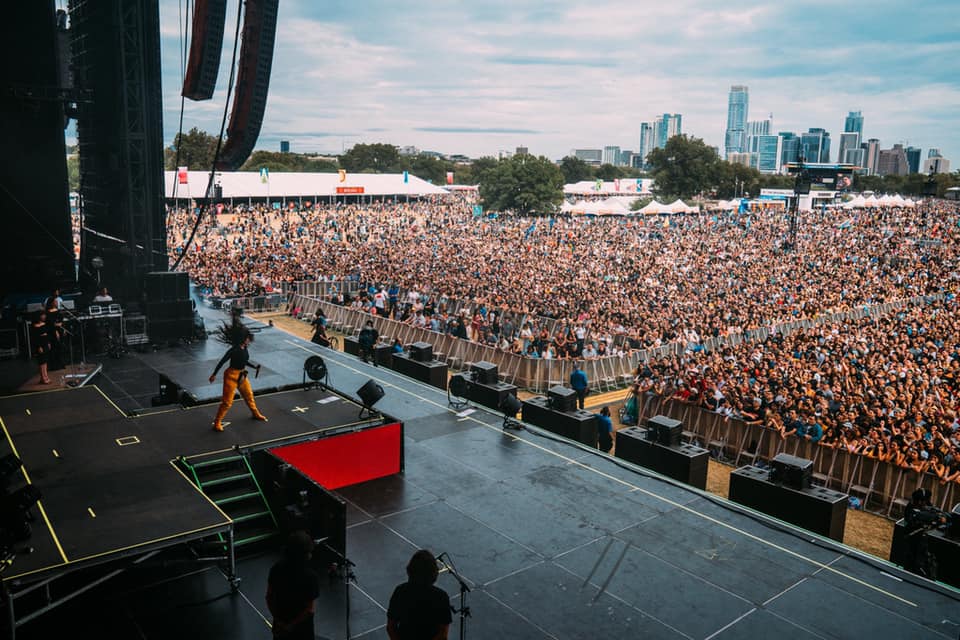 If you're knew here, ACL is an annual Austin music festival that features a diverse lineup of 100+ performances by musicians across eight stages and two weekends. Tickets to the music festival went for $275 per weekend last year, with plus, platinum, and VIP packages also available. It's kind of a big deal.
Unlike last year, the festival may or may not officially require proof of vaccination or a negative COVID-19 test for all ticket-holders in order to attend the festival. The latest policy reads: "Please be informed that preventative health measures (e.g. proof of negative COVID-19 test or full COVID-19 vaccination, masks) may be required for this show. Details of any necessary measures will be communicated as early as possible and will be shared on the event/venue website and social media channels. If you have questions about vaccines or want to get a vaccine, please visit Vaccines.gov to find the nearest vaccine provider near you."
If you haven't had the unequivocal honor, pleasure, and privilege to attend Austin City Limits in the past, here's a little sneak preview that will get you signing up for ticket info ASAP.
Featured Image Credit: Roho Foto