Austin City Limits has announced that it will officially require proof of vaccination or a negative COVID-19 test for all ticket-holders in order to attend the festival.
According to the ACL website's information page, "A printed copy of a negative COVID-19 test result will be required to attend ACL Festival 2021.  The negative COVID-19 printed test result must be obtained within 72 hours (3 days) of attending ACL Festival.  Patrons who are fully vaccinated may show proof of full COVID-19 vaccination instead of proof of negative test.  Information related to masks will be released closer to the festival dates."
Austin City Limits has also announced its daily schedules.
(Updated August 19, 2021)
Austin City Limits music festival announced the greatest comeback of the year on their website in March. We'll officially see the acclaimed music festival return to Zilker Park this fall over two weekends, per usual, from October 1-3 & 8-10, 2021. The lineup and pre-sale tickets are officially available now. Full ticket sales are available at noon today.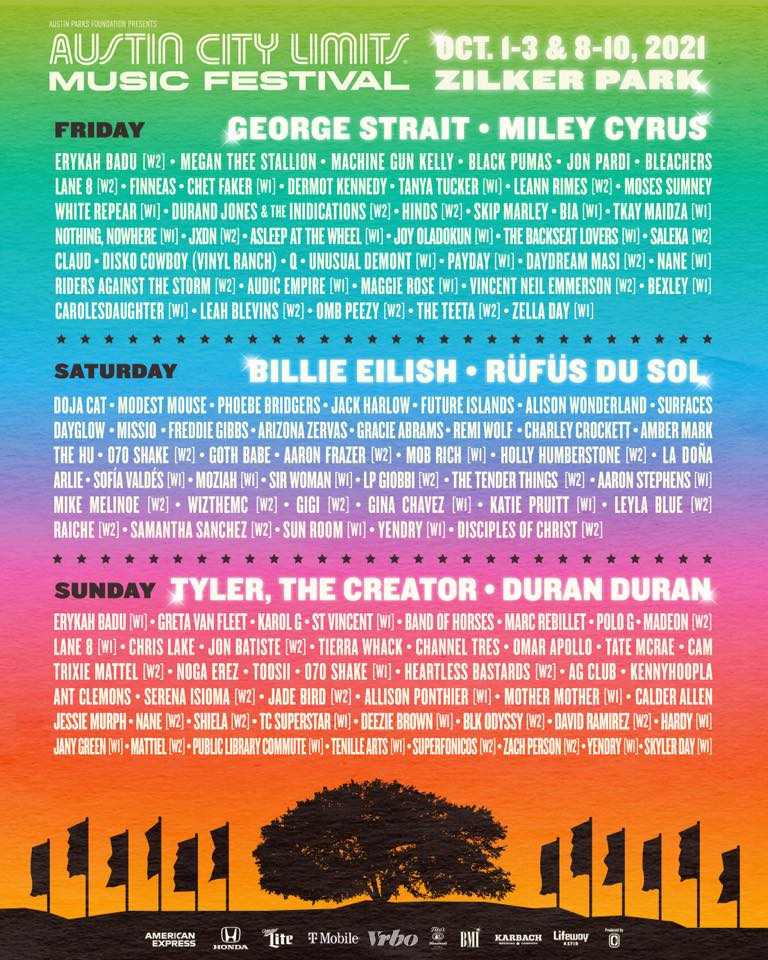 This is huge. Like the biggest event to happen in Austin this year huge. Last year, Austin City Limits music festival tried their hardest to lift our spirits with a virtual October festival that pulled iconic past sets from the immortal likes of Willie Nelson, Billie Eilish, Khalid, Run the Jewels, Alabama Shakes, Paul McCartney, Radiohead, Queens of the Stone Age, and tons of other larger-than-life artists. They even got Matthew McConaughey to host, but it just wasn't the same and we all know it.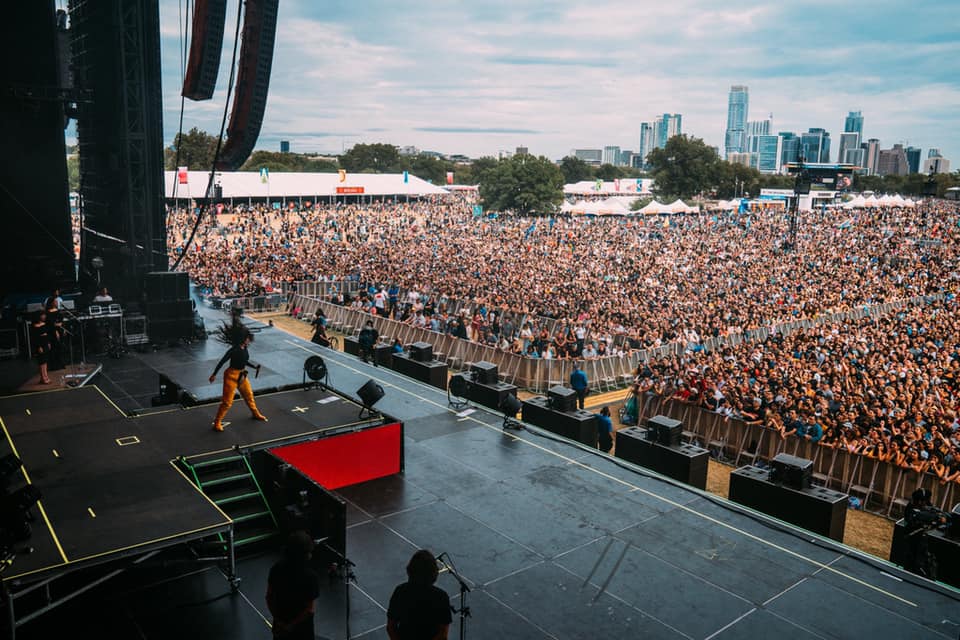 Luckily, the organizers of Austin City Limits are determined to host our city's coolest music festival this fall in Zilker Park where it belongs, so let's keep our fingers crossed that nothing changes. This year, the lineup boasts the likes of Billie Eilish, George Strait, Miley Cyrus, Duran Duran, Tyler the Creator, Megan Thee Stallion, Doja Cat, Machine Gun Kelly, and so many more. Tickets to the music festival are on sale now for $275 for each weekend, with plus, platinum, and VIP packages also available.
Austin City Limits actually tentatively announced the 2021 music festival last summer after their decision to cancel the 2020 in-person festival. But as COVID-19 numbers rose dramatically toward the end of last year, we honestly weren't sure if we'd see the festival make its return yet.
Thank goodness we were wrong.
If you haven't had the unequivocal honor, pleasure, and privilege to attend Austin City Limits in the past, here's a little sneak preview that will get you signing up for ticket info ASAP.
Featured Image Credit: Roho Foto