It's finally prime weather to be lounging on patios and we are thrilled! Austin has a healthy patio scene throughout most of the year, but none quite like when that first cool breeze hits. Trees begin to change color, and suddenly pumpkins are on every restaurant and bar patio in town — along with a fair share of spooky decorations. These are some of the best patios for enjoying fall weather.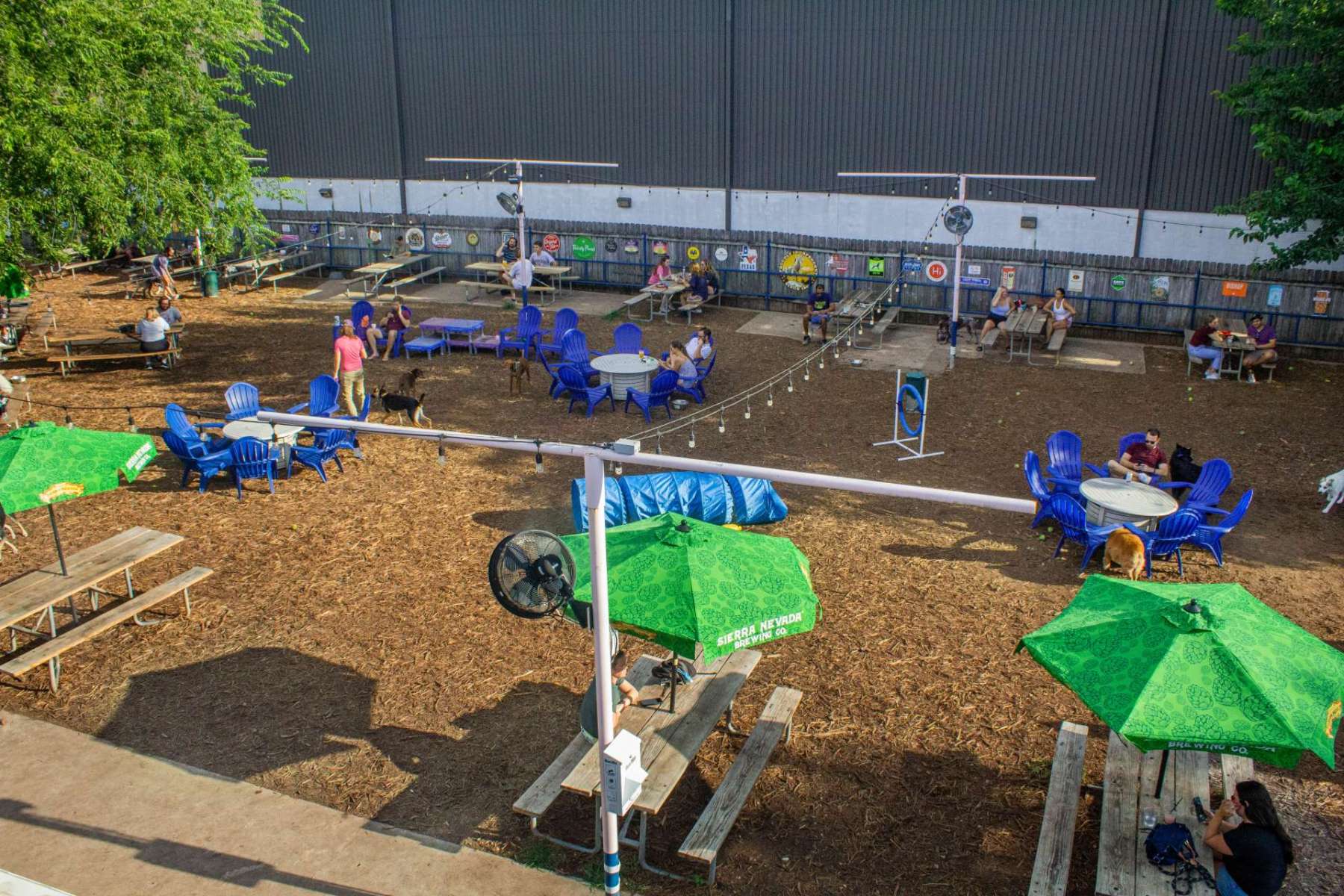 Yard Bar is a dog park and bar – and one of Austin's most popular, dog-friendly staples. The fully outdoor venue provides areas where you can hang with friends and enjoy food from neighbor Fat City, with or without a furry friend. Enclosed dog parks are also accessible where you can let your dog run free with a Day Pass or membership (available in monthly and annual subscriptions).
Enjoy farm fresh salads, healthy tonics, cocktails and more on Vinaigrette's spacious patio. Shaded by a 100-year-old oak tree, Vinaigrette's patio is perfect for an al fresco dinner, lunch or Sunday Brunch.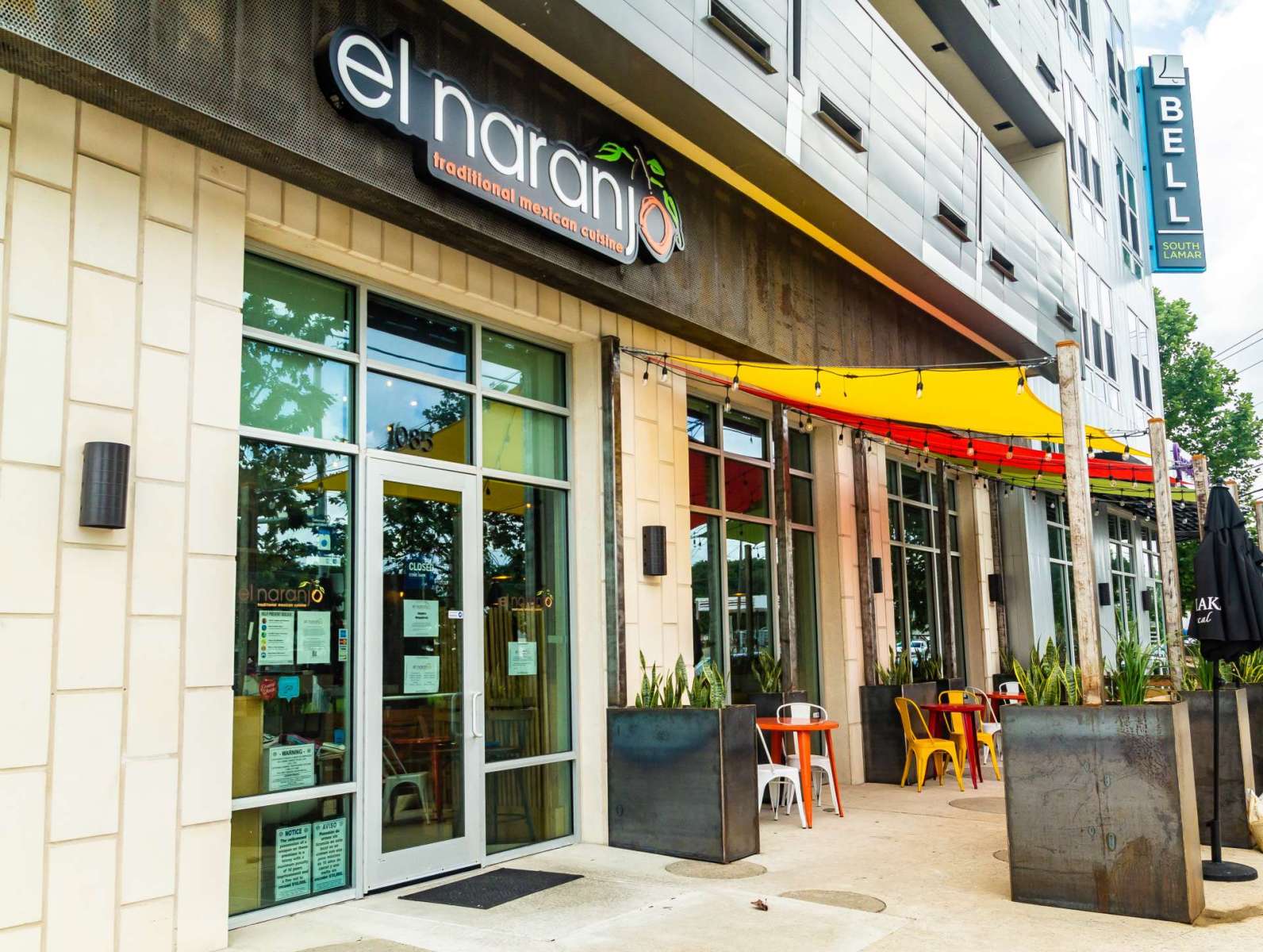 Just in time for patio weather, El Naranjo's newly finished covered patio is the perfect spot to enjoy traditional Oaxacan cuisine from award-winning Chef Iliana de la Vega on South Lamar. Stop by for dinner from Tuesday through Saturday, 5-9 p.m., or try their delicious brunch on Sundays from 11 a.m. to 2 p.m.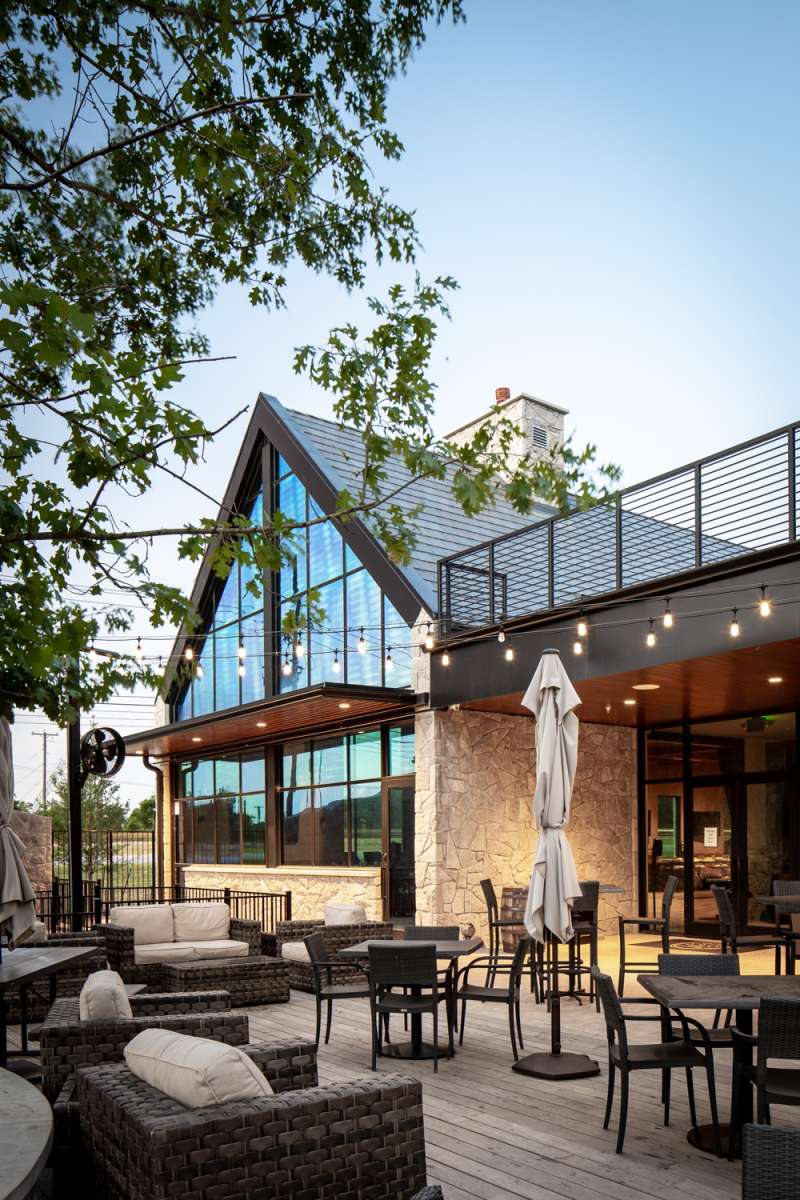 Located in Round Rock, Cork & Barrel Craft Kitchen + Microbrewery is a gastropub where Irish flair meets Texas fare. The outdoor space has a covered pavilion, patio and expansive beer garden where guests can enjoy their meal and drinks as Texas transitions to the cool fall weather. Cork & Barrel is dog friendly and is open for dining Tuesday through Saturday, 11 a.m. to 10 p.m., and Sunday from 11 a.m. to 9 p.m.
121 Pickle Rd, Austin, TX 78704
Cosmic has it all — coffee, beer, cocktails, and plenty of food truck options. It's also absolutely decked out with pumpkins of every size, shape, and color. There are several cute little photo-op places around the patio, and overall fantastic fall vibes.
1011 S Congress Ave, Austin, TX 78704
Aba is a Mediterranean restaurant with simply one of the most stunning multi-level patio spaces we've ever seen! The greenery, fairy lights, and cushy furnishings are perfect for enjoying the cooler weather and crisp breezes. Snuggle up at one of the best fall patios in Austin, and enjoy some fantastic food and cocktails!
607 W 3rd St #105, Austin, TX 78701
Kalimotxo is a Spanish restaurant and cocktail bar that overlooks Shoal Creek and Downtown. They have excellent craft drinks and wines to accompany their small plates — known in Northern Spain as "pintxos." Plus, their patio is a great place to see some stunning views of the changing season.
3411 Glenview Ave, Austin, TX 78703
The patio at Olive and June will have you dining on fine Italian food and wine beneath a beautiful orange-colored oak tree. There are four separate dining spaces both inside and out that are absolutely wonderful for enjoying the fall weather.
111 E Cesar Chavez St, Austin, TX 78701
P6 is a rooftop lounge overlooking Town Lake — complete with beautiful views of the Austin Skyline. Not only will you be able to experience one of the best fall patios in Austin, but you'll even get to enjoy choice autumnal drinks and other food items.
1600 E 6th St, Austin, TX 78702
Ramen Tatsu-Ya has, for the time being, taken over their sister bar and restaurant Domo Alley-Gato. The ramen menu has pretty much remained the same, but now next door's fabulous patio is available to dine in! The atmosphere is so cozy, with soft lights from lanterns and delicious, warm broths.
1109 S Lamar Blvd, Austin, TX 78704
Admittedly Gibson's decorations are far more spooky than autumnal, but Halloween is a staple of the fall season and the bar looks incredible! The patio space is filled with gravestones, skeletons, and creepy clowns — completed by an amazing selection of autumn/Halloween specific craft cocktails. They also dress the place up for Christmas and we can't wait!