Now in its sixth year, Hot Summer Nights is keeping free live music alive and well in Austin. This free live music festival gathers more than 100 of the city's greatest local artists for four days of star-studded performances in the Red River Cultural District on July 20-23, 2023, this year with the added benefit of food and drink deals from participating bars and restaurants.
View this post on Instagram
Lineup
The lineup features all of your favorite local Austin bands, and so many more incredible artists on the come up. Notable standouts include Amplified Heat, Mama Duke, Rusty Dusty, Caleb De Casper, The Tiarras, Grace Sorensen, Ariel & The Culture, but honestly, the whole lineup is stacked.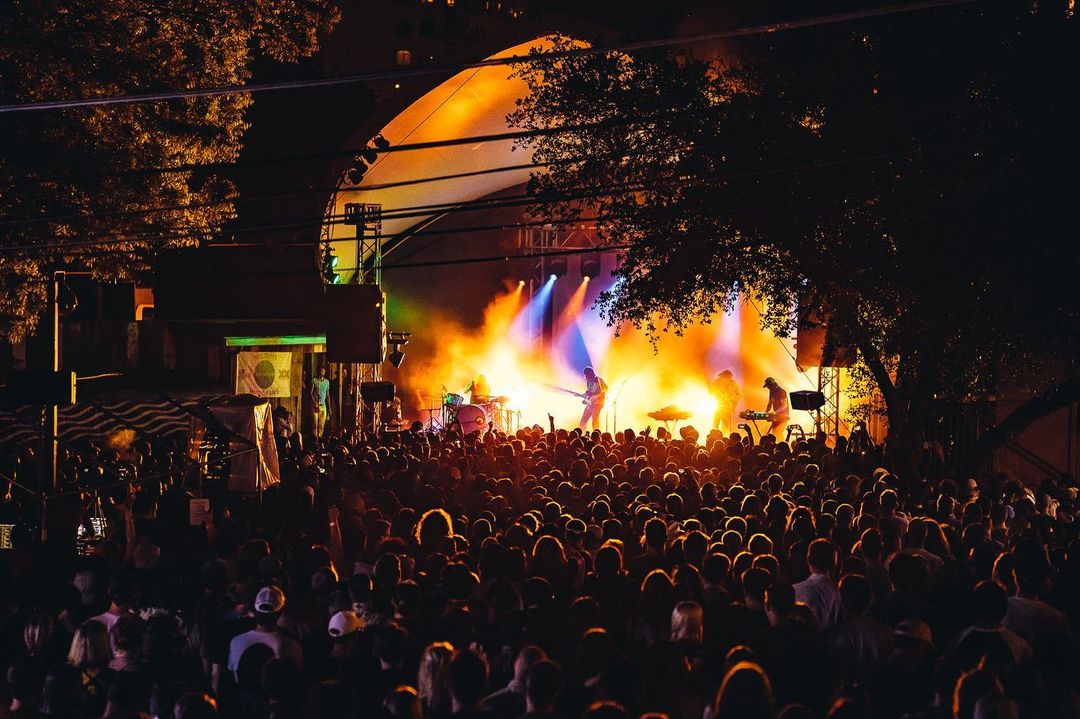 Venues
The microfestival will gather 100+ musicians at legendary Austin venues: Stubb's, Mohawk, Cheer Up Charlie's, Empire Control Room & Garage, Valhalla, Elysium, Swan Dive, The 13th Floor, Barbarella, Chess Club, Mala Vida, Flamingo Cantina, Vaquero Taquero, and comedy club The Creek & The Cave. All of these venues are located in the Red River Cultural District along Red River Street and connecting avenues in downtown Austin.
View this post on Instagram
Eats & Drinks
A new feature this year brings you discounts and special offers from participating Austin bars and restaurants in the Red River Cultural District. Hoboken Pie, Stubb's Bar-B-Q, Pelon's Tex Mex, Marinara Miracles, Wanderlust Wine, Shawarma Point, Vaquero Taquero, The Side Bar, and Central District Brewing are all serving up sweet deals to satisfy your cravings for food, beer, margaritas, and more!
General Information
Hot Summer Nights takes place Thursday, July 20th – Sunday, July 23rd, and while tickets are not required for this free music festival, you can always reserve your free spot here.
Hot Summer Nights is an all-ages music festival that spreads across several iconic Austin venues and was created by the Red River Cultural District to address the "need for paid gigs for workers and performers in the dog-days of summer." The free live music festival provides an additional flow of income to independent artists, musicians, and staff members during the slow season. Red River Cultural District also hosts Free Week typically in early January in order to provide revenue support in the dead of winter.
Proceeds this year will go on to further support the RRCD's ongoing charitable and programs that regularly support Austin's live music community including creative, service, hospitality, and production sector workers.
Featured Photo Credit: Hot Summer Nights