ACL is BACK! After what feels like forever, we're finally getting to enjoy a real-life music festival again — and the line-up is pretty spectacular. Major artists like The Chicks, SZA, and Phoenix share the spotlight on Friday, P!nk, Flume, Lil Nas X, Diplo, Wallow, and Death Cab for Cutie reign on Saturday, while Red Hot Chili Peppers, Kacey Musgraves, Paramore, Zhu, and Lil Durk close it all out on Sunday. The main part of the festival will run from October 7 – 9 and 14 – 16, but that's not all! You won't want to miss out on ACL Fest Nights for continued music and good vibes at some of Austin's favourite venues, nor will you want to skip out on ACL Eats for some incredible food at the festival (the vendors have brought their a-game).
This year's late-night shows will give you an after-hours taste of many of the major headliners, along with some incredible smaller and local artists. Take to some of Austin's most iconic venues like Stubb's Waller Creek Amphitheater, Emo's, Scoot Inn, Antone's, and the Continental Club, for some performances you'll only see once. Unlike the repeating weekends of ACL, these shows are a one-time deal. 
These shows have bonus Wednesday and Thursday performances on both October 5 – 6, on top of the weekend shows from October 7 – 9 and 13 – 15. With performances by artists like Zach Bryan, Billy Strings, Omar Apollo, MUNA, The Marias, Japanese Breakfast, and so many others, we're certain it's going to be a blast!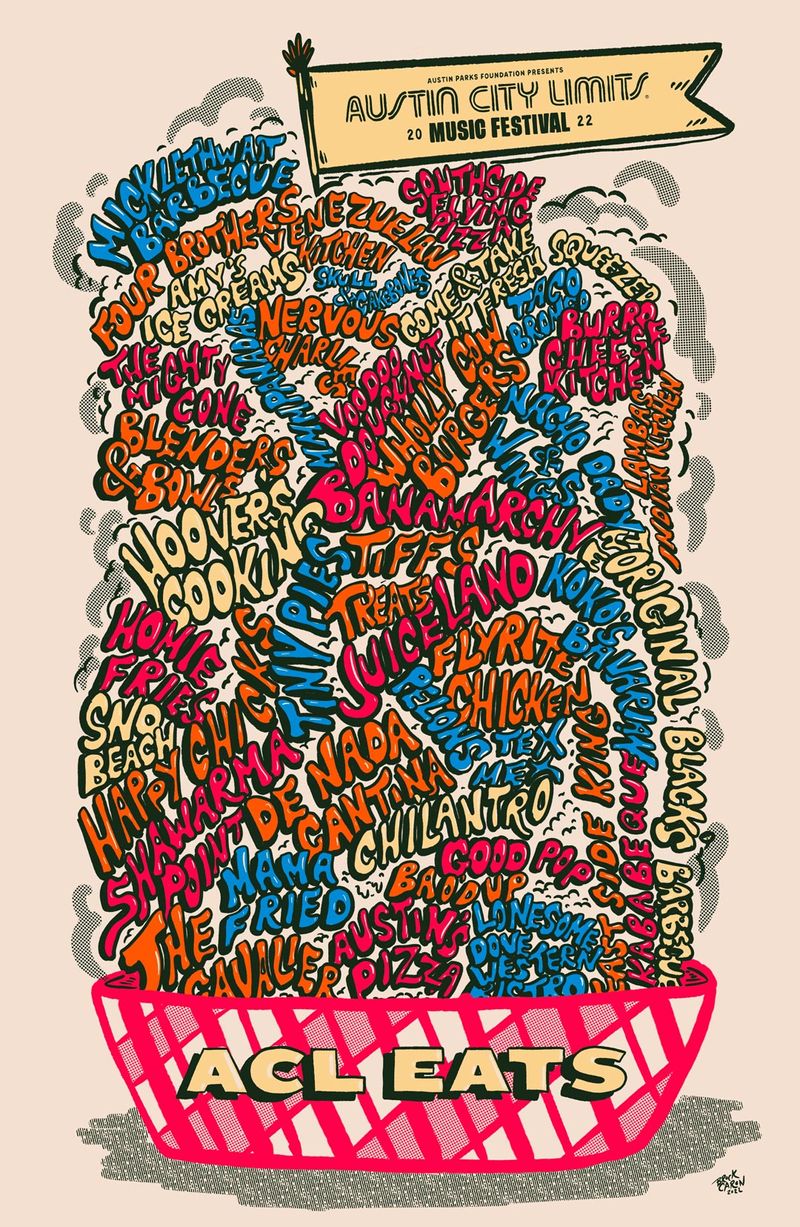 It wouldn't be a proper ACL Festival without amazing food, and this year promises to be as delicious as ever. The ACL food area is renowned for being a place to try loads of new, and often never-before-seen, local restaurants, offering everything from breakfast to dessert.
This year is proving to be especially exciting with the debut of bagel shop Nervous Charlie's, loaded fry truck Mama Fried, Chinese restaurant Bao'd Up, and taco spot De Nada Cantina.
Of course we're excited to try the new stuff, but we can't forget our old reliables. Amy's Ice Creams is back once again to keep us all cool, as is Bananarchy. It seems like all of our hearts (and stomach's) desires will be fulfilled, there will be plenty of craft meats and barbecue, amazing pizzas, shawarma, and tacos galore! 
Featured Image Credit: Austin City Limits