Last time we featured some black-owned businesses in Phoenix that you can support. This time, we want to take you down the delicious road. A simple choice could open you up to your new favorite dine-in and takeout spot, especially if you start with the ones on this list we sourced. Here are 14 of the best black-owned restaurants near Phoenix.
3424 W Southern Ave #180, Phoenix, AZ
Catfish Po'Boy, Voodoo Pasta… Anybody else is starting to water their mouth? Mingo's Louisiana Kitchen is a quick-serving cajun restaurant run by Chef Cory who grew up in New Orleans. They also have a Saturday brunch menu with breakfast cocktails.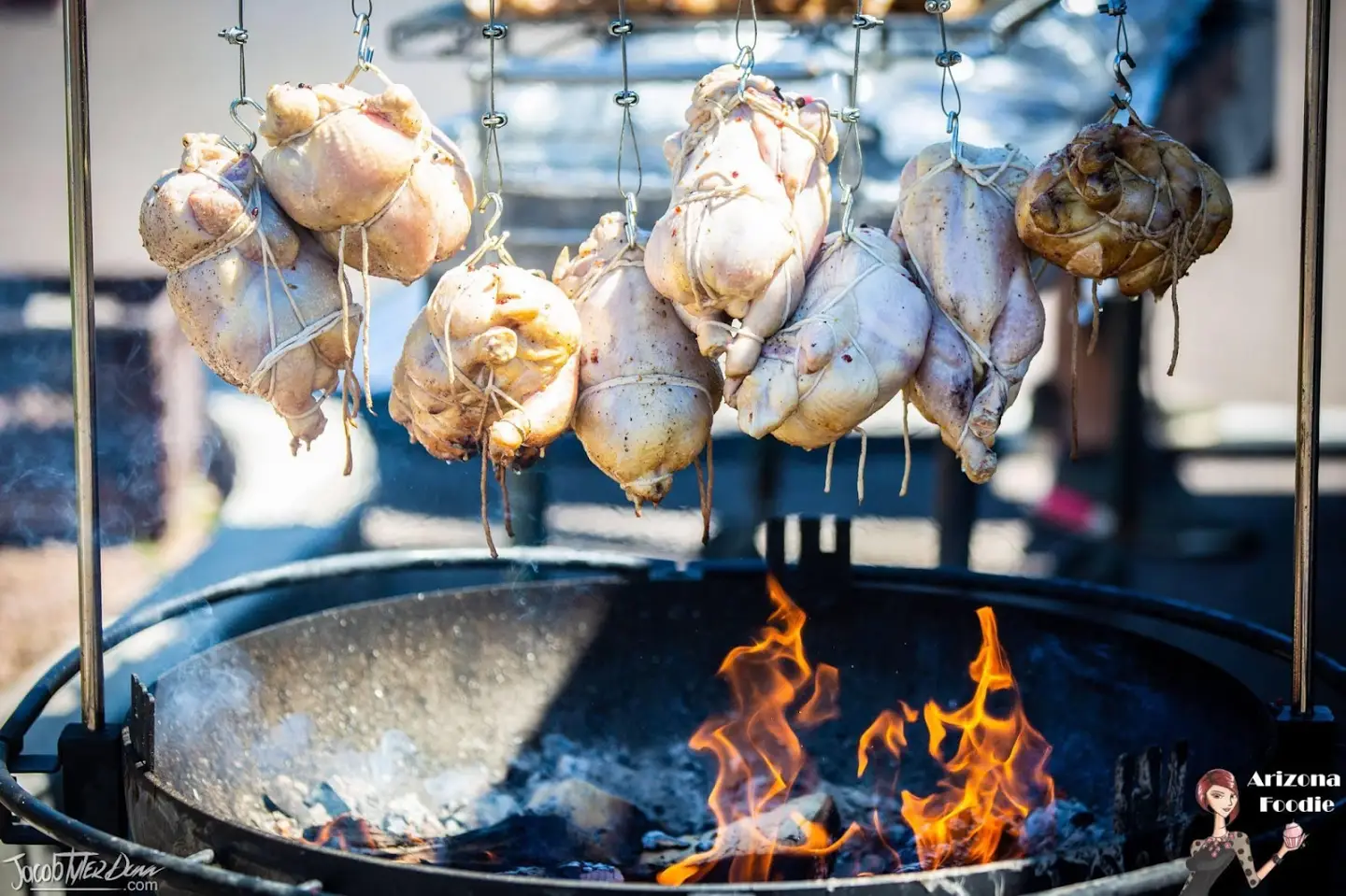 200 West Portland Street Suite #101 Phoenix, AZ 85003
The Larder + The Delta is a part of the new community chef collaborative project. The menu at this black-owned restaurant is designed to showcase the diversity of Arizona cuisine and cooking culture. They are daring, innovative, and are the perfect place for a surprise date, especially if you want to show your amazing understanding of food cultures.
4700 N 12th St #122, Phoenix, AZ, 85014
Among all the places in Phoenix, the wide variety of creative flavors offered by Jupiter made them one of the best wing joints in the greater Phoenix area. Plus, they even have an entire vegan menu! Have you ever tried vegan wings before?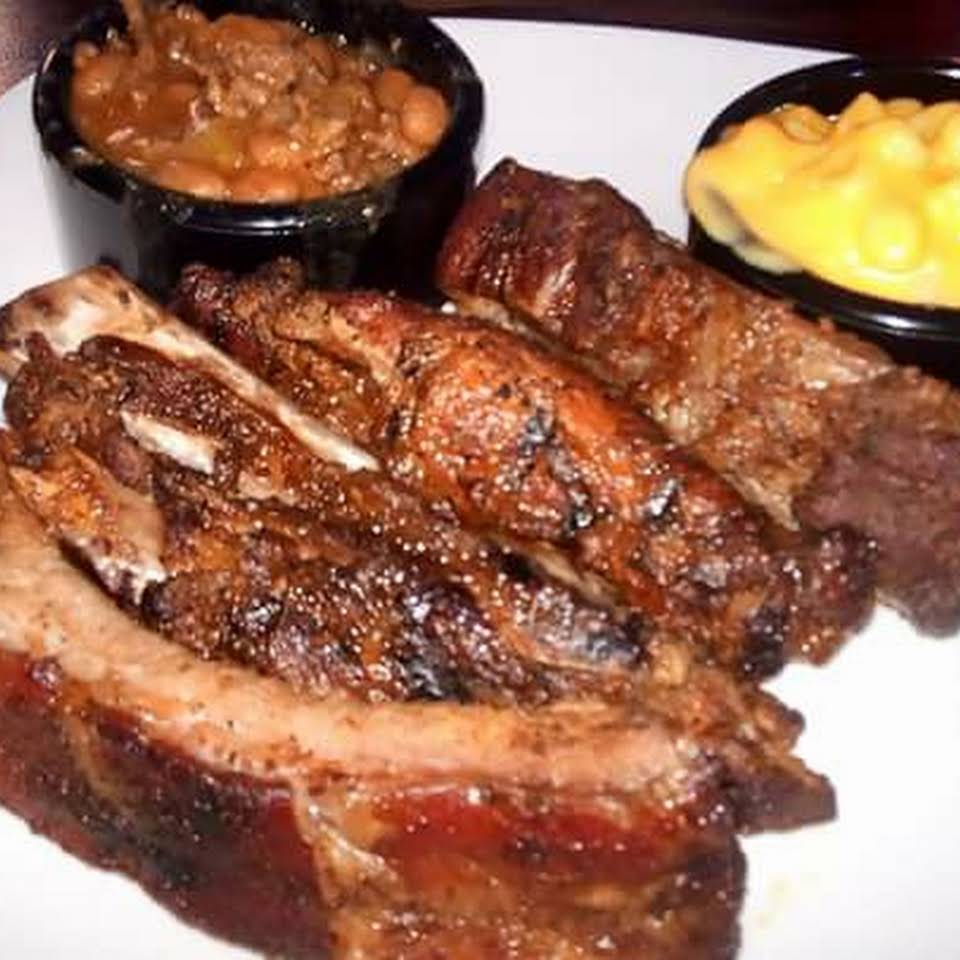 12242 North 111th Avenue, Youngtown, AZ 85363
Rag's has the best chicken and waffles you'll ever get — we guarantee you that. But they also have out-of-this-world bbq to satisfy your craving! So swing by next time you are near Phoenix and show them your support, will you?
Read More: Top Women-Owned Businesses to Support in Phoenix, AZ
1804 W Glendale Ave, Phoenix, AZ 85021
Maybe you had a long day. Maybe you are just not feeling it. Or maybe you are simply craving BBQ or soul food. The bottom line is: there will always be days you want something to comfort your soul. This black-owned business in Phoenix is here to satisfy you with homemade fried chicken, large sides from scratch and combo plates you can make by yourself for those days.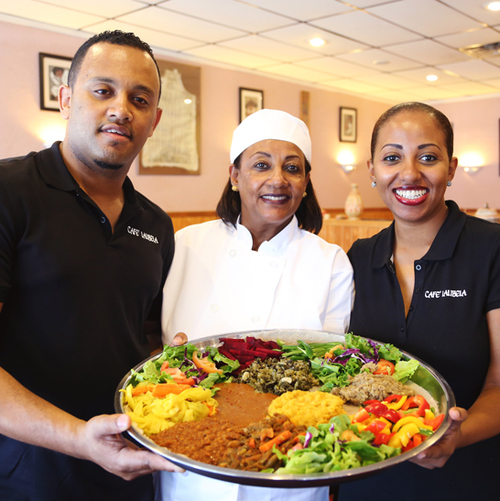 849 W University Dr, Tempe, AZ 85281
Café Lalibela is a black-owned restaurant specializing in Ethiopian cuisine. It's been around for over two decades and dedicates itself to providing the most genuine, outstanding, delicious, and healthy ethnic food you'd ever encounter.
1712 E. Broadway, Phoenix, AZ 85040
JL Smokehouse has won over many a resident and food critic's heart with their juicy ribs and one of the best pulled-porks you can ever find. Not every smokehouse can righteously claim that their food is revolutionizing the BBQ industry — and that's what makes JL unique, if not addictive (in a tasty, dreamy way!).
Read More: Residents Ages 16 or Older in Arizona Can Sign Up for the COVID-19 Vaccine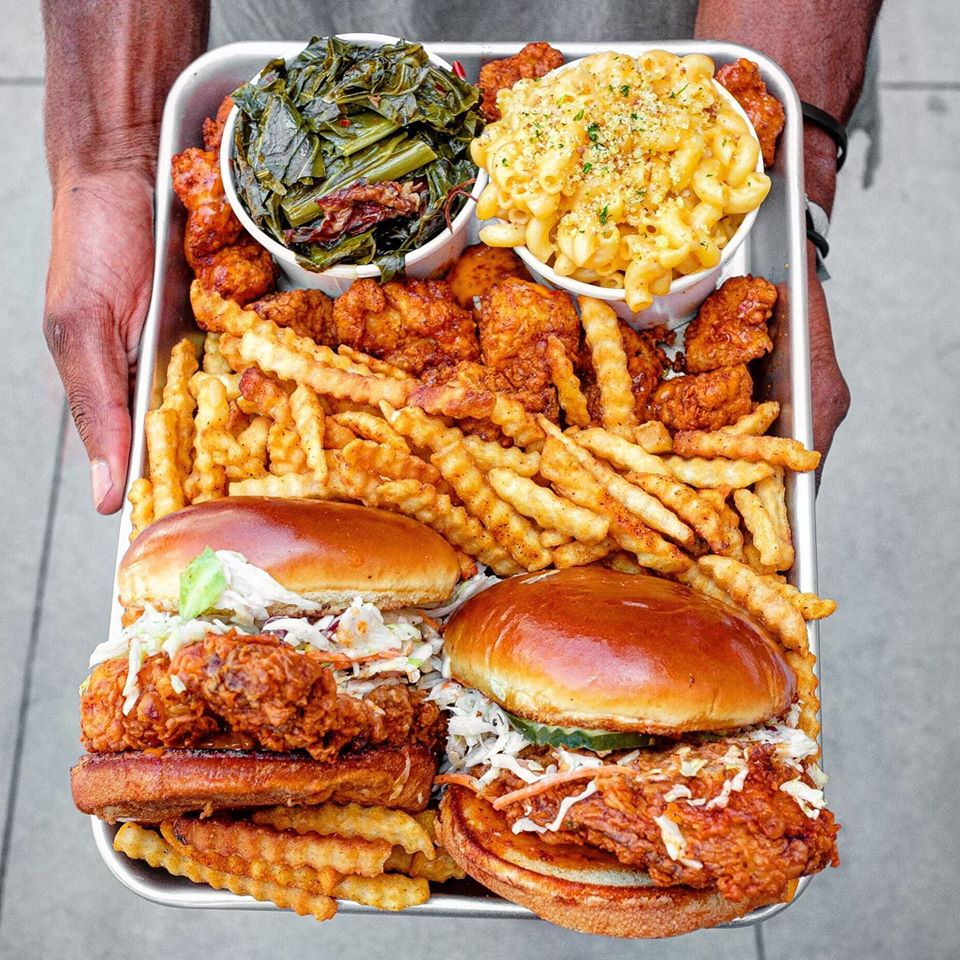 45 W Jefferson St, Phoenix, AZ 85003
If you are looking for the best spicy chicken sandwich and wavy fries in town, Monroe's will satisfy your craving. Their hearty, heavy fried chicken sandwich and homemade fries from scratch has redefined chicken sandwiches for their customers.
6140 W Chandler Blvd, Chandler, AZ 85226
Ocean Blue has been bringing the Chandler community the most authentic American cuisine for years and has never failed to surprise with their specialty items. This black-owned restaurant is also offering $5 off any orders over $40 — so grab your family and friends and pay them a visit!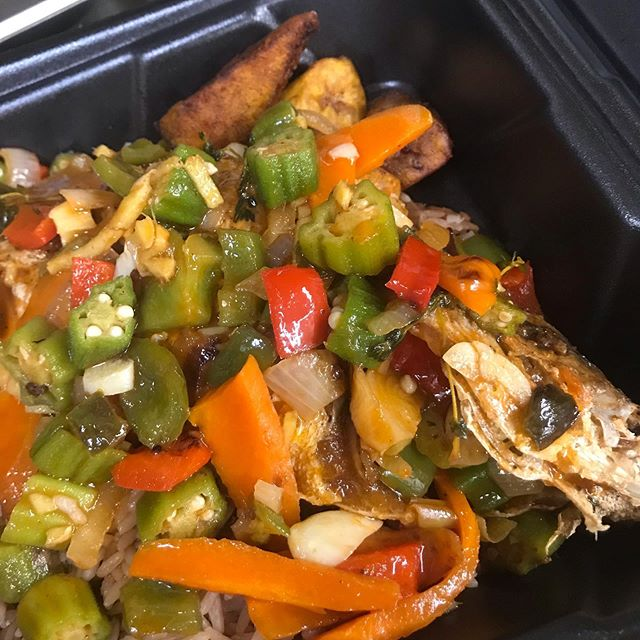 830 E Indian School Rd, Phoenix, AZ 85014
If you want to taste authentic Jamaican food, Island Sensation will be your destination. They have a 5-star rating on Doordash and also offer catering for large parties and events. In addition, Island Sensation is a true support of the local writer's community and hosts poetry open mic every week.
4825 Warner Rd, Phoenix, AZ 85044
When asked where the best soul food is in Phoenix, many would p[oint to Ezekiel's without a second of doubt. From classic chicken fingers to fried fish steak, to a hearty peanut butter chocolate brownie, Ezekiel's got your desire covered.
Read More: Popular Dog-Friendly Coffee Shops Near Phoenix, AZ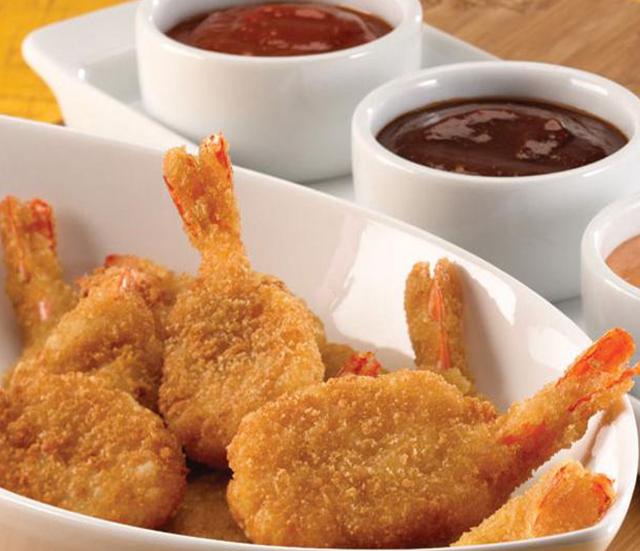 2019 W Bethany Home Rd, Phoenix, AZ 85015
Butterfly shrimp, half-slab of juicy ribs, perfectly juicy fish steak… Papa Joe's has brought their home kitchen to the public! Missing that food you had when you were a child? Then come here! Plus, their peach cobbler is to die for!
6840 E Camelback Rd, Scottsdale, AZ 85251
As the winner of the prestigious James Beard Award, the Original Pancake House has always been considered one of the top restaurants in Arizona. Their Dutch Baby, which is a cloudy, fluffy pancake, is a must-try if you've never tasted it before.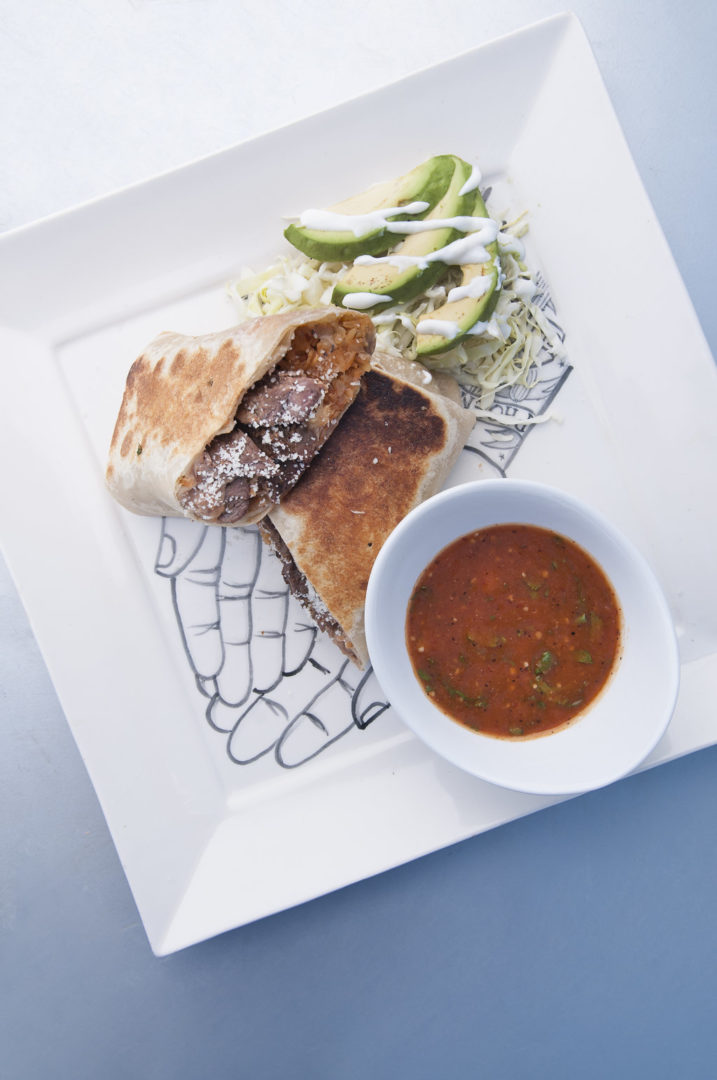 330 E Roosevelt St, Phoenix, AZ 85004
Best Margarita, People's Choice Award… There is no need to point out how much PAZ Cantina is loved by Phoenix & Arizona residents. They are also one of the few Mexican restaurants in the Phoenix area that has an extensive Tequila menu that can totally stand on its own.