There's a holiday around the corner that deserves some mention: that's right, it's National Pancake Day… again. Each year features two "National Pancake Day" holidays, and this year is no exception. To celebrate the occasion, we thought it best to prepare you for the veritable smorgasbord of options in the Phoenix area. Brace yourself for pancakes!
715 W Baseline Rd #2, Tempe, AZ 85283
It's all in the name: a cafe, in the desert, that offers sweets. And Sweet Desert Cafe has a lot to offer, including delectable pancakes for the breakfast lovers out there. But don't forget to come back for dessert — which is to say, second helpings!
6428 S McClintock Dr, Tempe, AZ 85283
This upscale eatery chain offers a ton of homey options, and of course flapjacks are on the list of items. Just make sure to get there early enough to enjoy the breakfast menu — whether it's a sweet stack of pancakes or a hearty frittata!
615 S College Ave Suite 103 & 104, Tempe, AZ 85281
The Vegan Bliss Pancakes look divine, and they are available for online order on the Snooze website if you want to take advantage of a carbon-neutral delivery! It does your heart (and the planet) good to eat like this, so really you cannot spend a dollar better on than at Snooze.
131 E Baseline Rd, Tempe, AZ 85283
This down-home scratch kitchen offers everything from Denver scrambles to breakfast sandwiches, but why stop there? Grab some flapjacks, some bacon, and make yourself a full, hearty breakfast with one of these multiple local cafe-diners.
2 E Jefferson St #22-213, Phoenix, AZ 85004
This restaurant offers the morning staples, as the name suggests, and among delicious things like waffles, pancakes, and french toast, you might find yourself happily drowning in sweet options.
---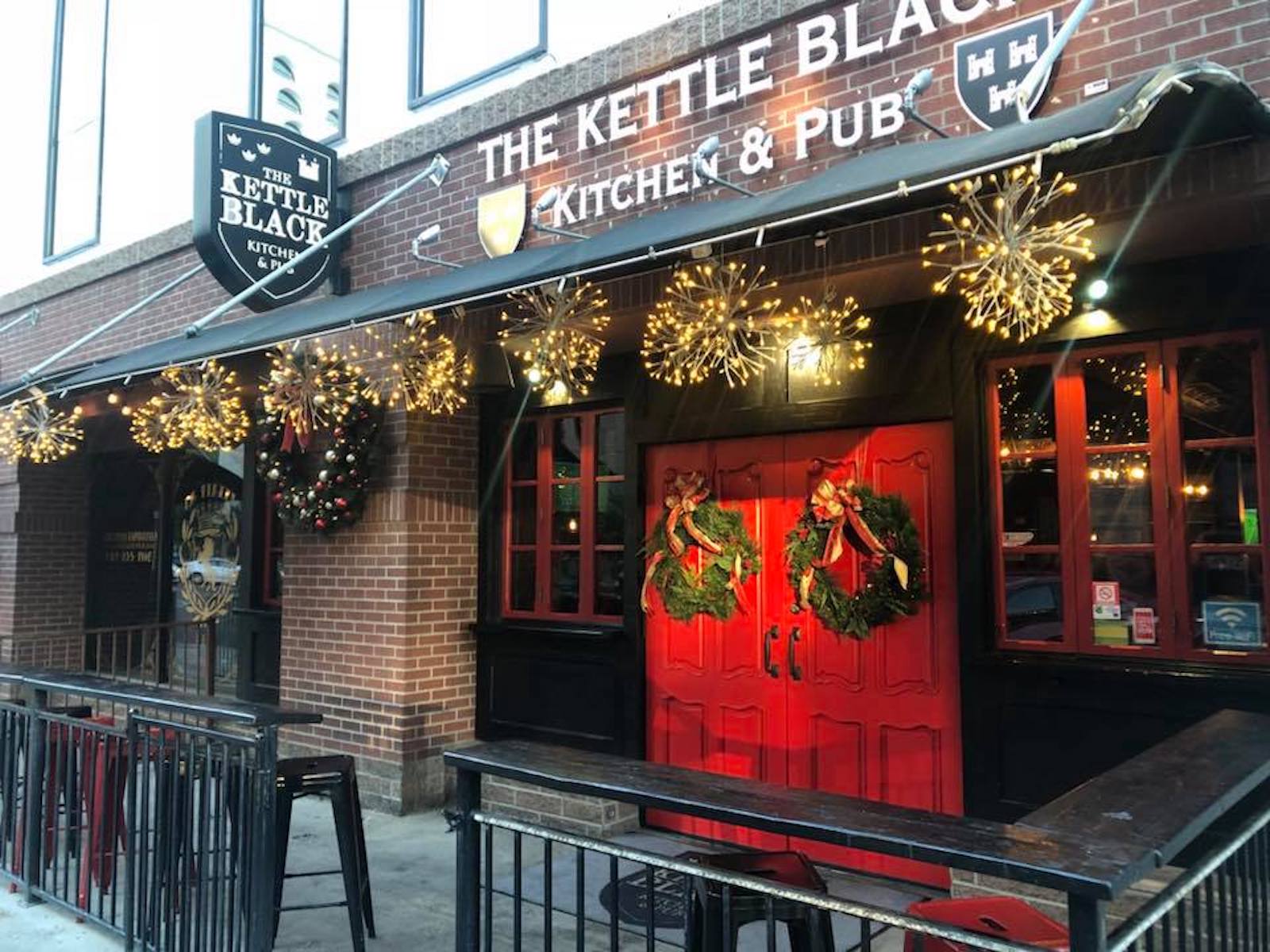 View the Best Date Night Bars & Restaurants in Phoenix
It's date night! Don't know where you want to go? Take a look at these spots we've put together for you.
View the Best Spots for Date Night
---
7520 S Rural Rd, Tempe, AZ 85283
Who here doesn't value the art of a finely made pancake? Well, if you like that, you'll love Crêpe Bar, where the pancakes are made fine and filled with delicious creams, berries, and other toppings in true crêpe fashion. It's still a stack of pancakes, just fancier and more French! Who doesn't love that?
Featured Image Credit: Snooze AM Eatery Instagram