Can summer really be called summer if you don't go swimming at a lake in Phoenix, AZ?
With the ongoing COVID-19 health crisis, public swimming pools are closed for safety purposes. That's why we put together this list of 10 best lakes, rivers, and water holes near Phoenix for you to explore to your heart's content. Whether it be to hike, swim, or kayak in an inflatable kayak under 500, there's something for everyone in the greater Phoenix area.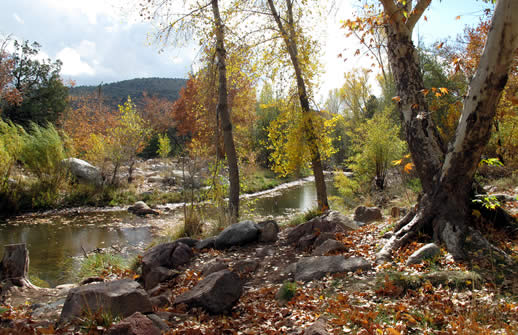 Payson, AZ
Speaking of swimming holes, Water Wheel located at the confluence of the East Verde River and Ellison Creek must be on the list. Water Wheel provides a newbie-friendly swim but full of amazing sceneries including whirlpools, rock fountains, and the arching torrent and plunge pool where water splits towards the cliff before flushing down the Verde River.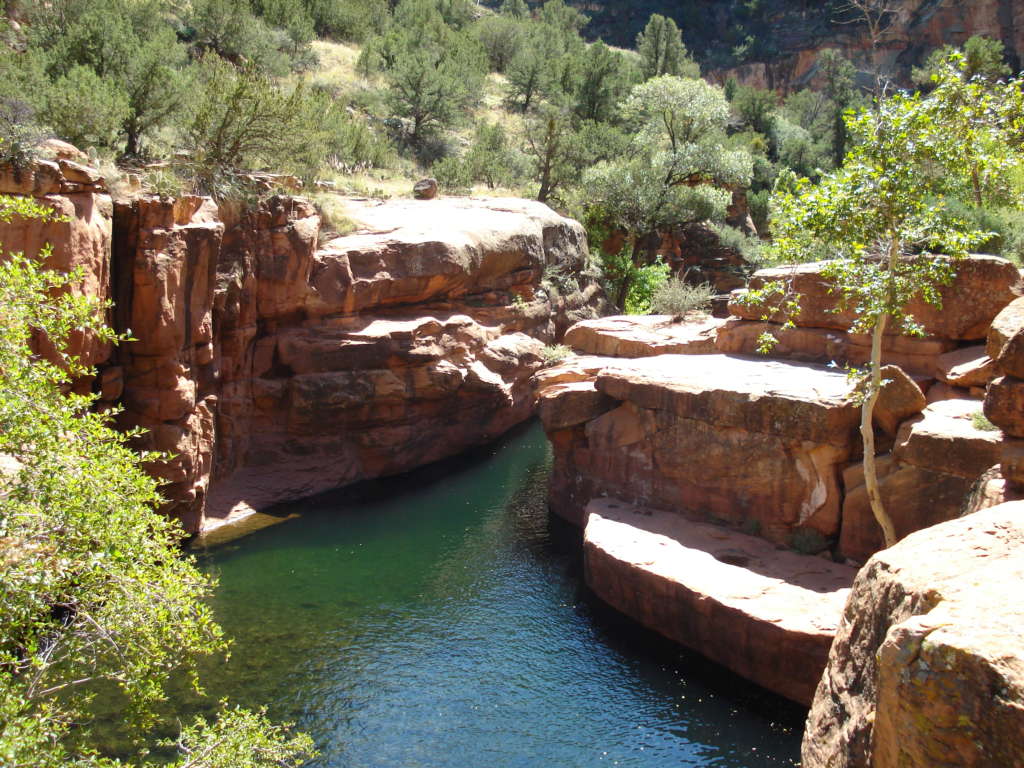 Sedona, AZ
Cactus, sandstone, and a natural water park — if these things sound intriguing to you, you need to visit the Wet Beaver Creek. Whether you want to go explore the Weir Trails for an ultimate adventure or are simply looking for a lazy day of relaxation, Wet Beaver Creek's got you covered with its channels, neck-high pools, outside picnic areas and its most famous Tongue of the Beaver.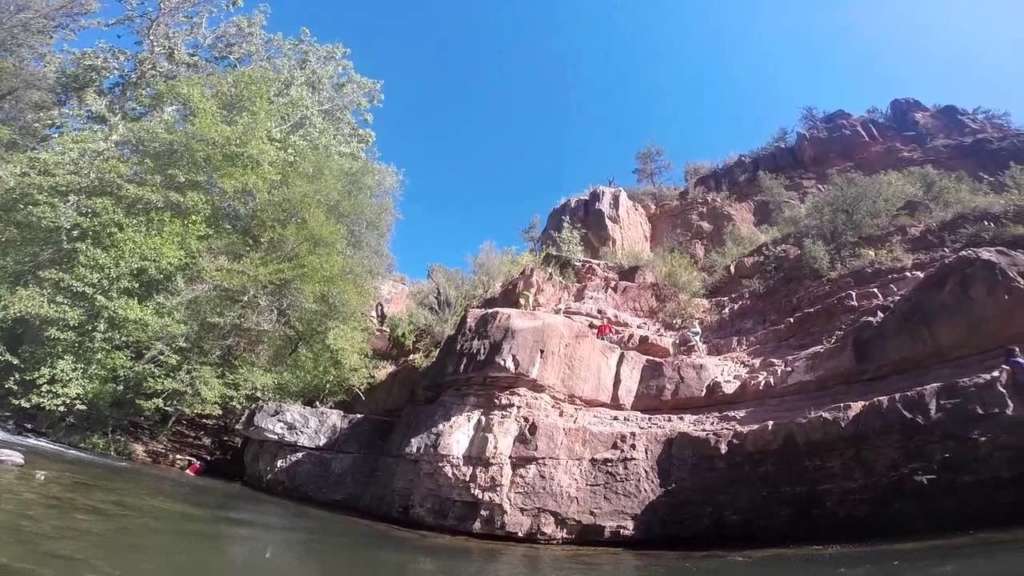 N State Rte 89A, Sedona, AZ
Grasshopper Point is a hidden gemstone only known to long-time Sedona locals. If you are looking for an undisturbed swimming hole, this is where you want to be. You will find yourself entering a tranquil heaven as you venture deeper into the stair-step cliffs. Or you can wade upstream to challenge the cascades and end with a leap of courage off the rocks.
Read More: How to Travel From Phoenix to the Grand Canyon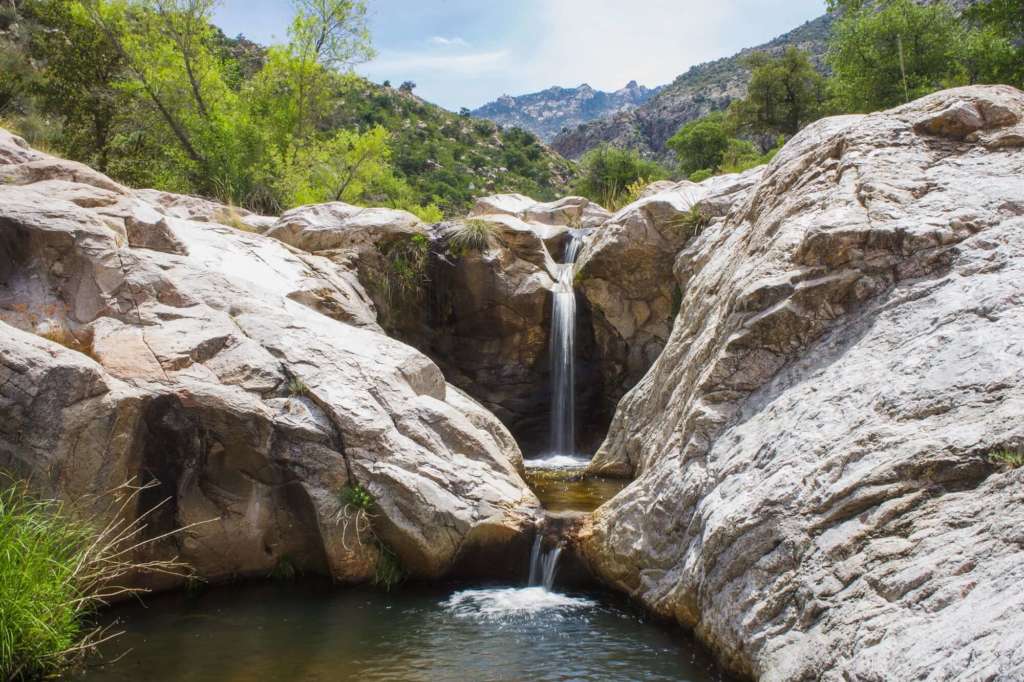 Marana, AZ
Think of potholes, but giant potholes shaped naturally in marvelous rocks surrounded by mountains and woods. Romero Pools were formed by rock pockets tucked high in the Romero Canyon. These pockets were carved out by running water from the canyon and provided hikers a cool and shady chill-out spot in the middle of the desert.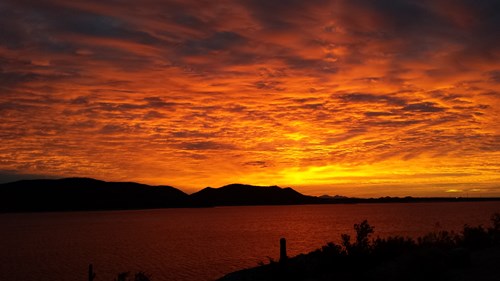 41835 N Castle Hot Springs Rd. Morristown, AZ 85342
It only takes 45 minutes of driving to reach this beautiful lake near Phoenix, AZ. Lake Pleasant has always been the top favorite for Phoenix boaters, surfers, sailors, and fishermen. You may even see jet skiers there as well. The lake is 10,000 acres large — plenty of space for you to lose yourself in the water. There is ample spots to fish, on the shore or in the center of the lake utilizing the lake's cheapest fishing kayak options.
Read More: 10 Funny Memes Every Resident in Arizona Will Understand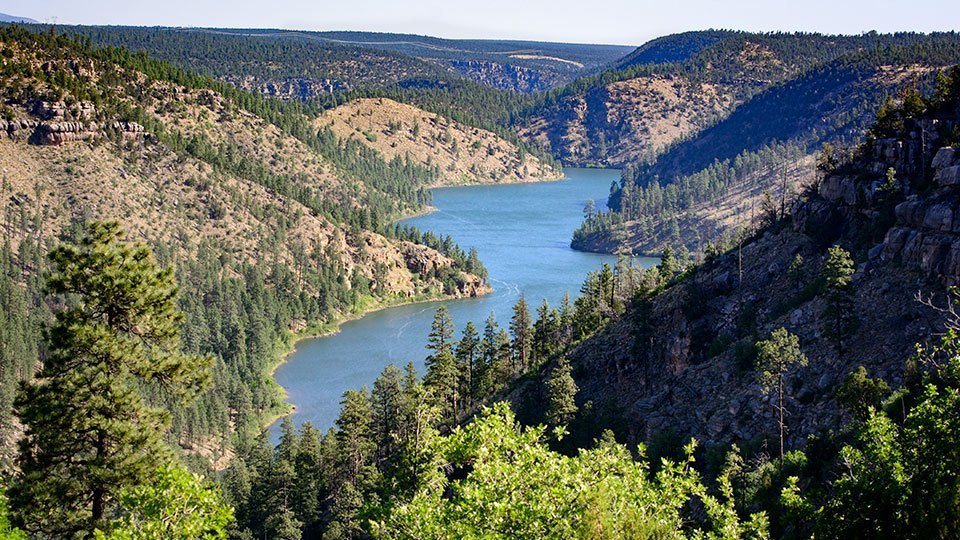 Maricopa County, Arizona
This man-made lake near Phoenix, AZ is surrounded by cliffs so you can feel like you've truly entered a separate world. As one of the most popular vacation spots, Canyon Lake provides boat-rentals and also has campgrounds and trails available nearby. There is even a swim-only segment in the lake for those who just want to float their days away.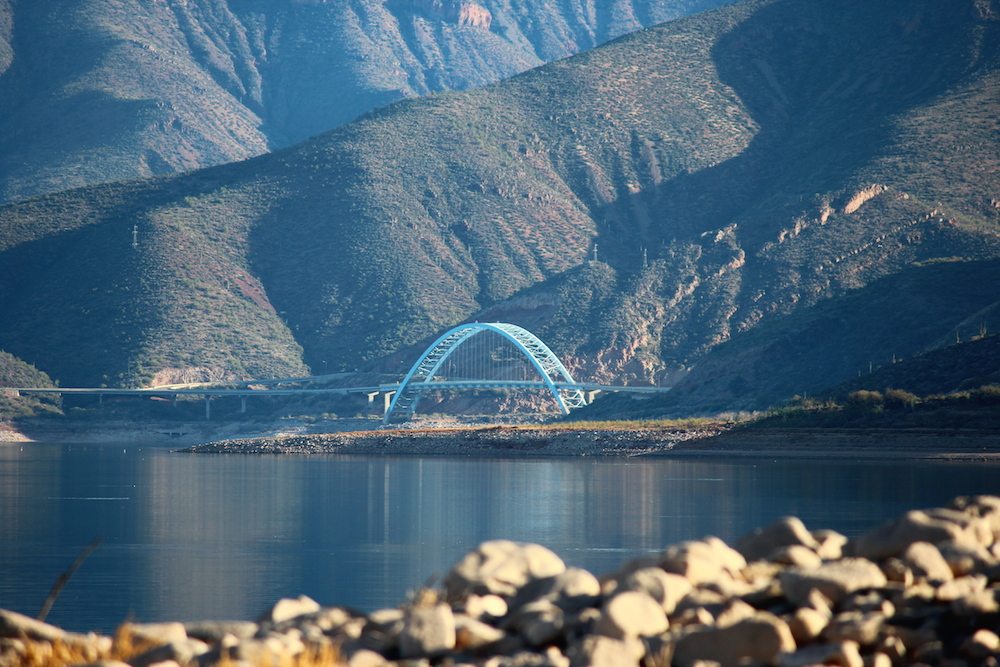 Gila County, Arizona, United States
Roosevelt Lake is famous for the magnificent bridge that goes over the water body. Both a tourist and photographer's favorite, Roosevelt Lake near Phoenix, AZ provides plenty of space for a variety of water sports and also has an amazing shoreline that's over 110 miles long for those who are looking to avoid the crowd in the water.
Read More: Popular Luxury Hotels to Visit in Phoenix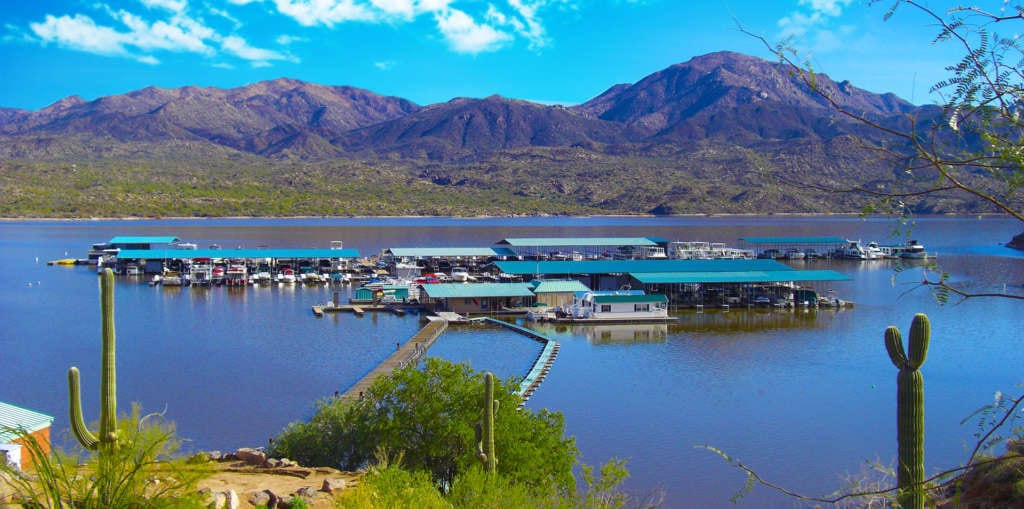 Maricopa County, Arizona
Bartlett Lake is only 45 miles away from Phoenix downtown. This is also one of the only lakes that provide aqua lodge rentals. If you have a large party, you can also rent a party yacht that can accommodate up to 20 people.
---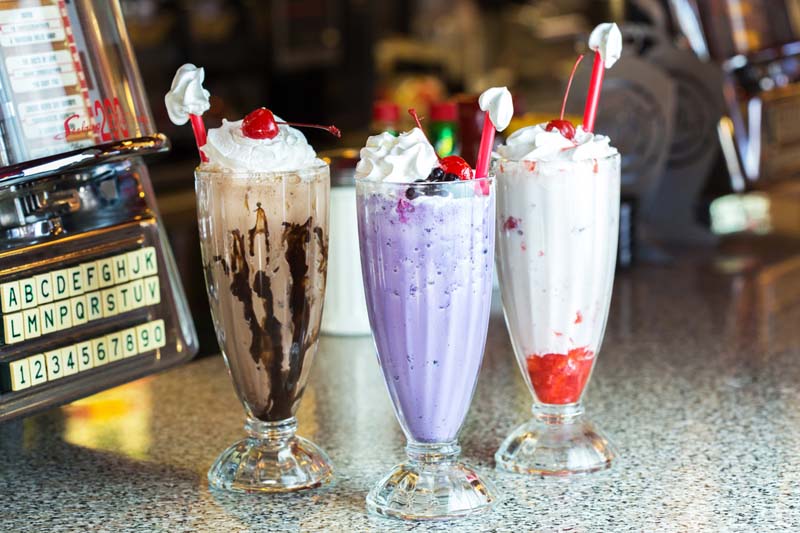 View the Best Milkshakes Near Phoenix
Need a sweet treat? View our list of the best milkshake spots near Phoenix.
View the Best Milkshakes Near Phoenix
---
9200 N Bush Hwy, Mesa, AZ 85215
Salt River is an Arizonian's go-to escape for a lazy weekend. With its own tubing establishment, you are guaranteed a chill, fun, and comfortable river experience. Salt River also has a rafting route that will take you through the Upper Salt River and brings you the most bedazzling view of Arizona's beauty of nature.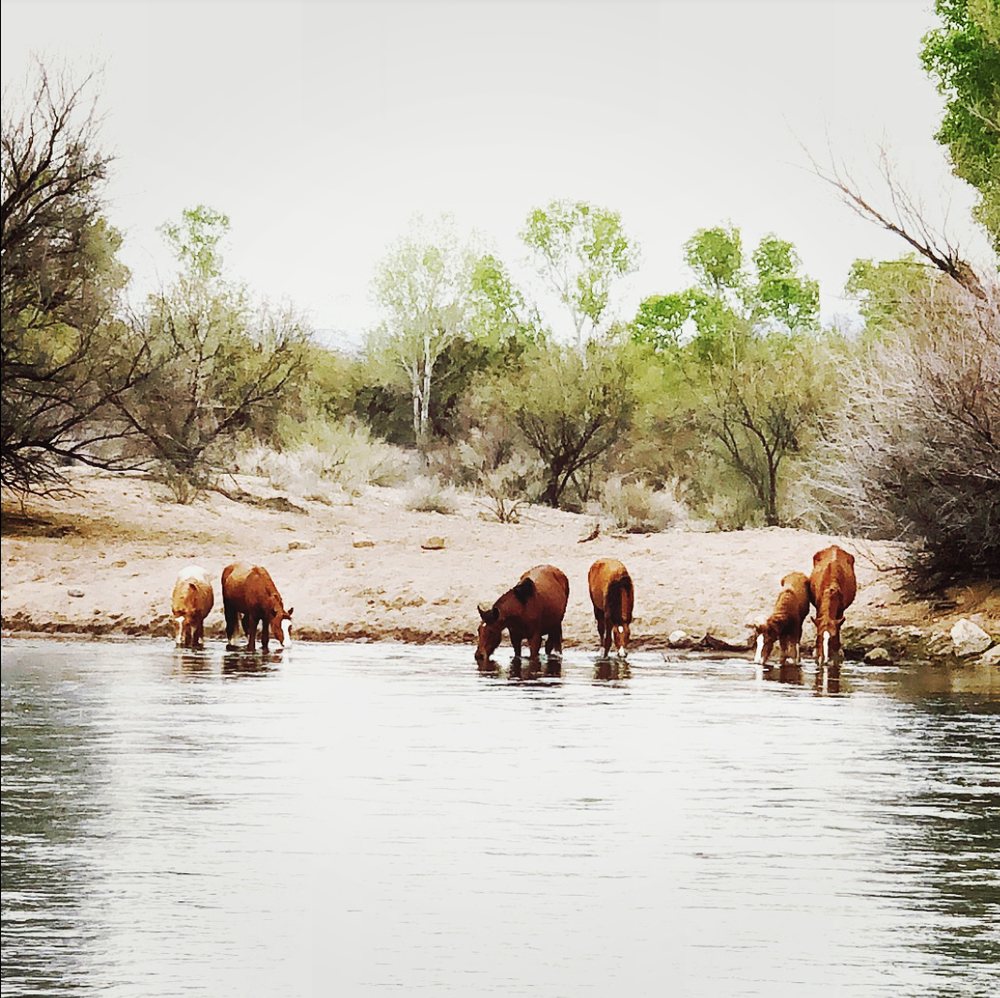 N Bush Hwy, Mesa, AZ 85215
Are you a horse person? Because this is the best place to see the handsome wild horses roaming the Lower Salt River. But it's also a stand-along river that provides a well-balanced exploration plus a breathtaking view of the grandeur Mt. McDowell. This river is also friendly enough for you to bring your little ones along.
Featured Image Credit: Romero Pools