Global insurance company Aon struck a $30 billion deal to acquire its rival Willis Towers Watson effective 2021. Now that the company that owns the naming rights to Willis Tower will soon be extinct, what will our beloved 110-story skyscraper be named next?
There seem to be a few rumors surrounding the inevitable name change of the most iconic building in Chicago. What true Chicagoans know as the Sears Tower was built in 1973 and adopted the Willis eponym back in 2009 when insurance broker Willis Group Holdings leased naming rights. Now, there is debate over whether or not Aon will keep the name, change it to Aon Tower (or something similar), or if the building's largest tenants, United Airlines Holdings, will purchase rights to the new moniker.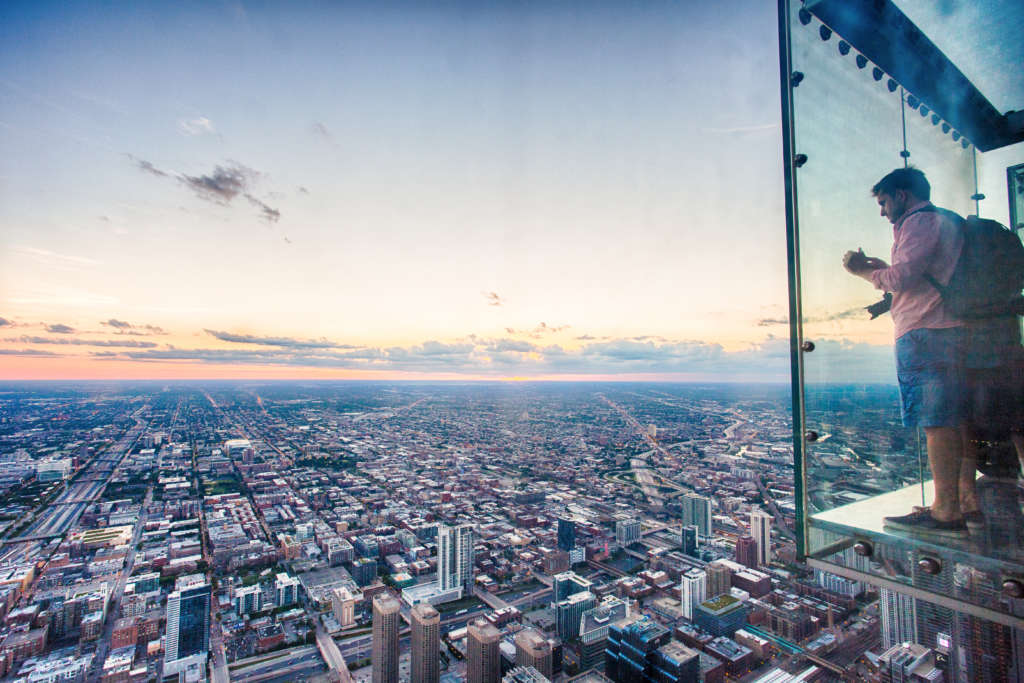 Aon already has its name on the Aon Center in the East Loop, so this would make the Willis Tower the second Chicago building to carry the namesake of the brand. Chicago locals had a hard time accepting the name Willis Tower over Sears Tower, so we can only expect more backlash this time around. The building's naming rights deal, arranged by what the formerly known as Willis Group Holdings, reportedly expires in 2025, but that may change now that the company is acquired by Aon.
The currently named Willis Tower is a 3.8 million-square-foot skyscraper in the Chicago Loop, commercialized in recent years by the iconic Skydeck that offers far-reaching views of the Chicago skyline and Lake Michigan.
So, what do you think? Should Aon rename the Willis Tower or is one name-change enough? Would you prefer something like United Tower? Or would we all just be better off sticking with the original Sears Tower title, even though it's now outdated? Let us know your thoughts in the comments below!
At UrbanMatter, U Matter. And we think this matters.
Tell us what you think matters in your neighborhood and what we should write about next in the comments below!
READ MORE LIKE THIS
DOWNLOAD THE URBANMATTER APP
FIND PARKING