Roger Daltrey and The Who brought two fantastic shows to Ravinia Festival last Saturday and Monday, performing the 1969 classic rock opera, Tommy, in its entirety. Accompanied by the Ravinia Festival Orchestra (Chicago Philharmonic) with Keith Levenson conducting, the two ensembles blended seamlessly together.
"Pete Townshend's rock music is particularly suited to being embellished by the sounds that an orchestra can add to the band," Daltrey said of the tour. "It will be a memorable night of entertainment for all those who love the arts."
As part of a 12-city tour to celebrate Tommy's 50th anniversary, the iconic Daltrey, who shows no sign of slowing down at age 74, was in top form, singing with a powerful voice still strong and clear. Throughout the show, he swung his mike around the stage like a toy. Supported by classic members of The Who, including guitarist/backup singer Simon Townshend, guitarist Frank Simes, keyboardist Loren Gold, bassist Jon Button, and drummer Scott Devours, the show brought Tommy alive once again.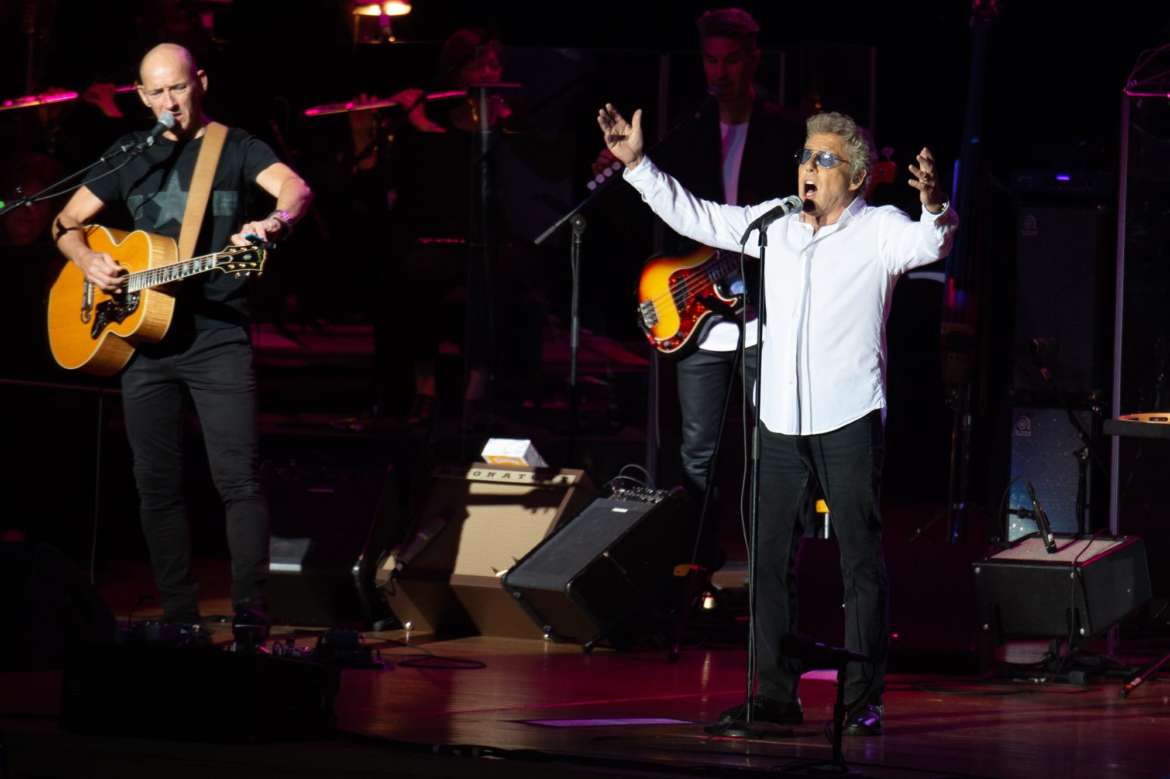 When The Who released Tommy in 1969 as a rock opera, it created an entirely new concept in the rock world and opened the way for other artists like Jethro Tull, David Bowie, Genesis, and Pink Floyd to create new forms of music. It was legendary for its time, and it continues to be today.
Highlights of the show included "Sparks," "Pinball Wizard," "Acid Queen," "I'm Free," and "We're Not Gonna Take It." And, best of all, the show ended with three encores that brought out the best of The Who—the classic "Who Are You," "Teenage Wasteland" with solo violinist Katie Jacoby, and finishing with a new composition, "Always Heading Home."
If you're curious to find out what's coming next to Ravinia this summer, head here for more information.
Featured Image Credit: Ravinia Festival Facebook
Find what really matters in Chicago with the UrbanMatter app!
To download or see reviews from our users, head here.