Eggs, lamb chops, and innovative dishes you have never thought of… Even if you don't celebrate the holiday, you should never miss out on the perfect brunch opportunity. Here we have the best list for Easter brunch in Chicago, ranging from Mexican flare to traditional Greek Easter. Feeling hungry? We've included a few Easter buffet options as well!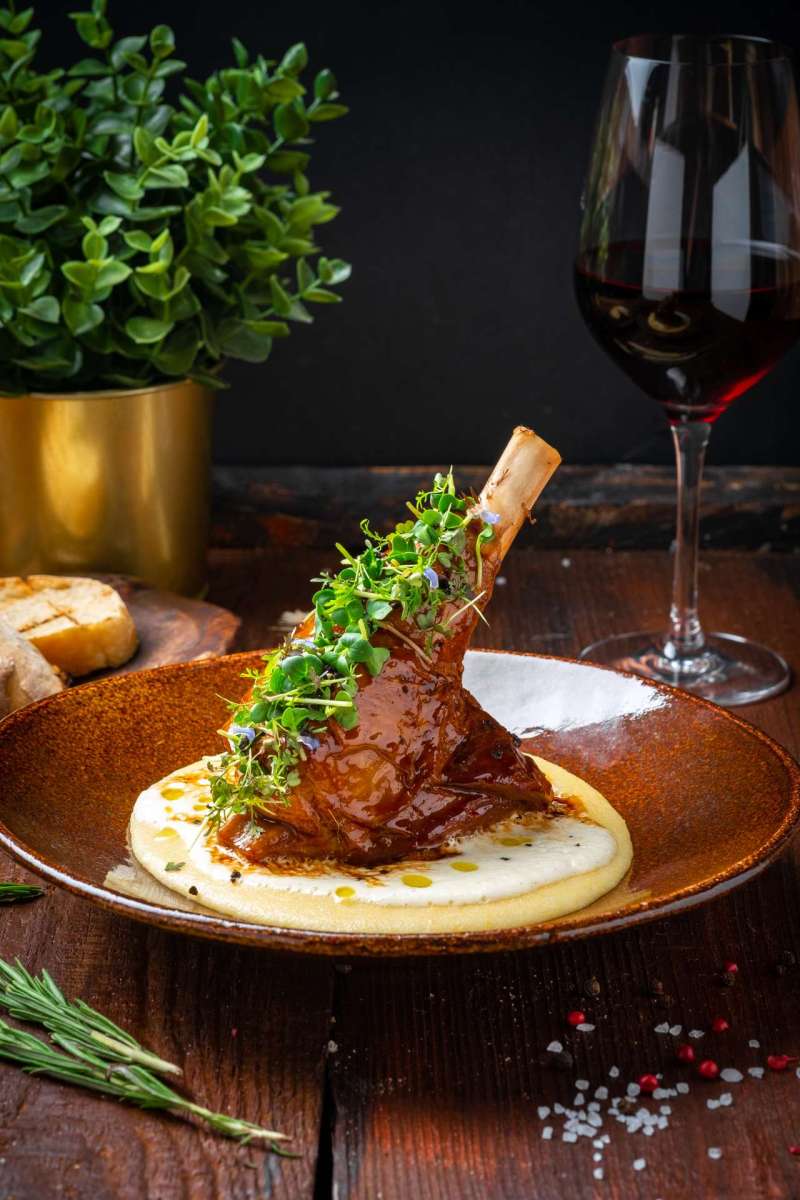 On April 8th and 9th, Venteux will be offering exclusive dinner specials both nights and a scrumptious Easter brunch on Sunday. Guests can indulge in bottomless mimosas, rosé, or bloody Marys at brunch, while the little ones enjoy table-side egg decorating with exciting prizes inside. For dinner, diners can savor must-try dishes like the Braised Lamb Shank and Seared Halibut, and don't forget to try the exclusive Easter cocktail, The Hopper! Made with Ketel One Vodka, freshly squeezed carrot juice, ginger, and lemon, it's the perfect way to toast to the holiday!
2456 N California Ave, Chicago, IL 60647
In honor of Easter Sunday, Italian soul food spot, Testaccio is resurrecting their brunch service for one day only, and inviting guests to celebrate the holiday with a divine a la carte menu Sunday, April 9th.
From 11:00 am – 4:00 pm, Culinary Director Michael Lanzerotte is serving up brunch classics made with authentic Mediterranean flavors such as the hearty Roasted Leg of Lamb served with grilled polenta, garlic scapes and a shaved asparagus salad, and the Upside Down Apple Pancake made in their wood-fired hearth oven and topped with mascarpone glaze and fresh thyme. Those looking to unwind and relax can sip on a glass from Testaccio's thoughtfully curated list of Mediterranean and amphora-made wines. For $45 per person, join the family-owned Logan Square staple for a festive Easter morning while journeying through the cuisine of Rome.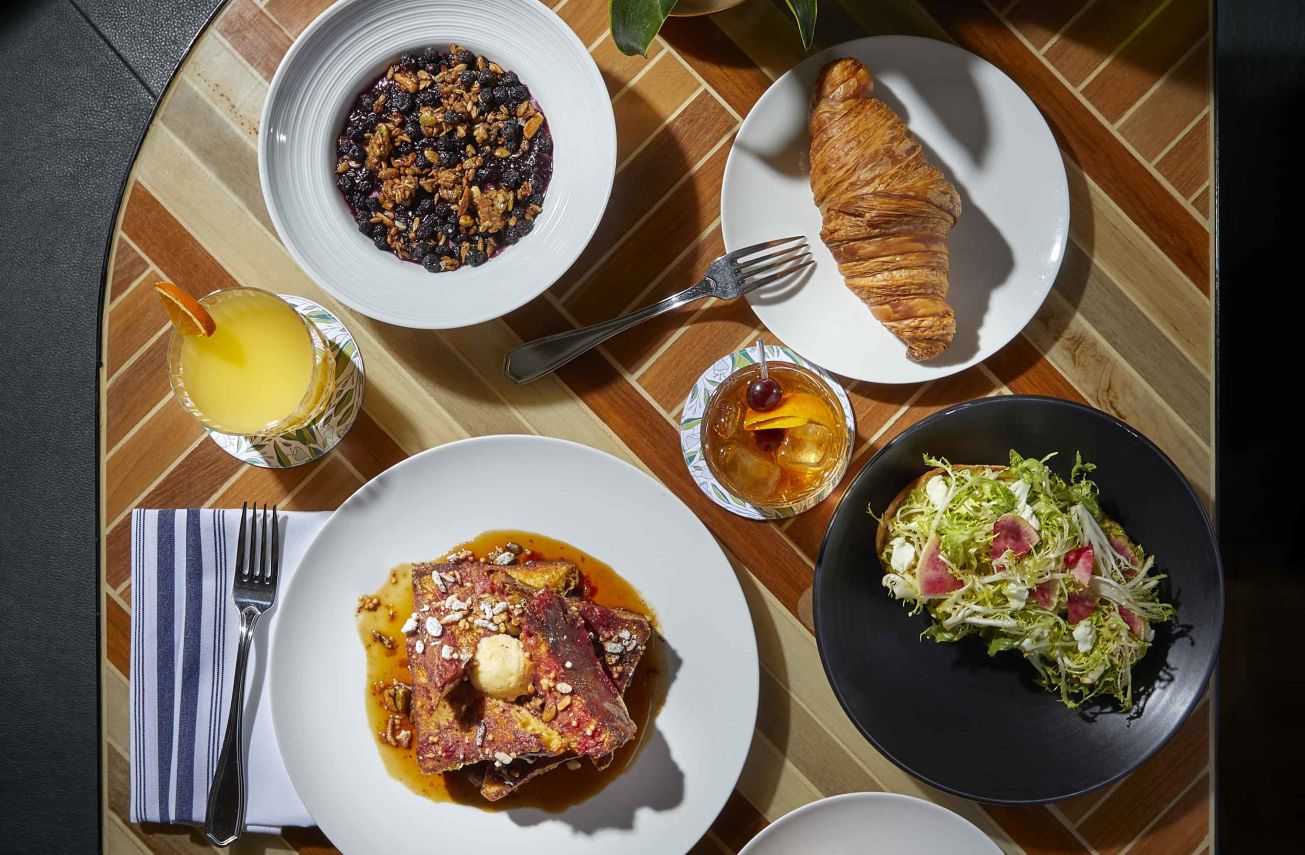 1112 N State St, Chicago, IL 60610
Located in Chicago's historic Gold Coast neighborhood, guests at Somerset can enjoy an Easter brunch with a family-style menu curated with fresh and local ingredients. Available from 11:00 am to 4:00 pm on Sunday, April 9, the special menu features items such as a pastry basket curated by Pastry Chef Danielle Marelli, lamb shaksuka, quiche florentine and carrot cake. Additionally, an Easter egg hunt will take place at 11:00AM on the Somerset patio and is open to the public.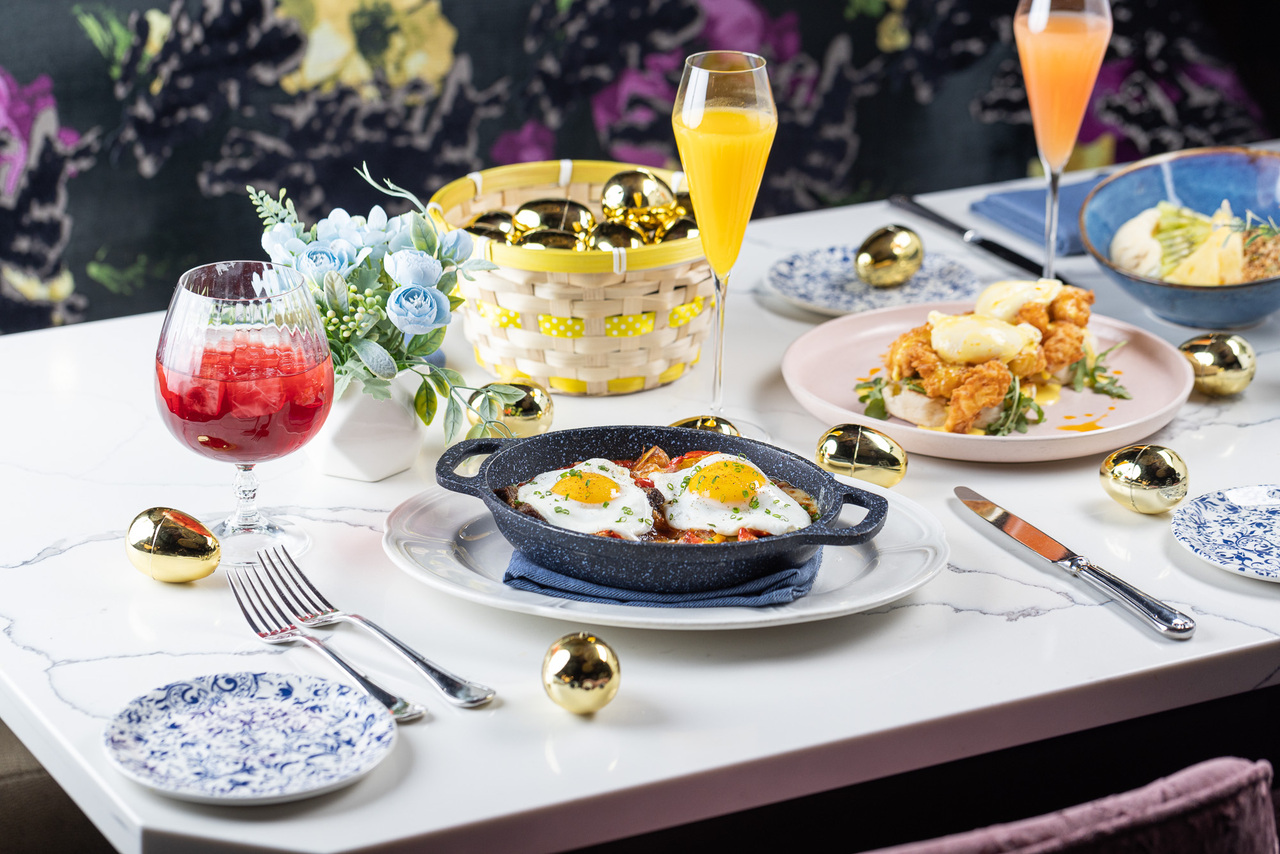 912 N State St, Chicago, IL 60610
Join Adalina for a Golden Brunch on Sunday, April 9th. Guests can experience the new spring brunch menu featuring delicacise such as the Crispy Shrimp Benny (English Muffin, Poached Eggs & Calabrian Chile), Spring Quiche (Ricotta, Spring Peas, Prosciutto), the Roasted Banana Scone (Brown Butter Glaze), and Fried Chicken and Toast (Ricotta French Toast, Maple Agrodolce, Arugula). Each table will receive an Easter basket full of candy and other festive treats – with a few baskets getting a special golden egg surprise.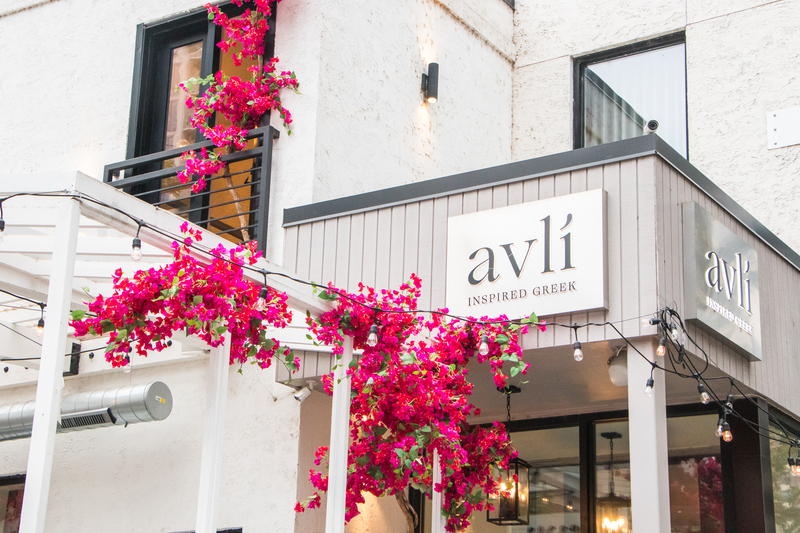 702 N Wells St, Chicago, IL 60654
Celebrate Easter with Avli River North for a Sunday brunch! The menu includes traditional tsoureki french toast, Greek honey pancakes, and more! Rather celebrate traditional Greek Easter? Guests can also stop in after Easter service and celebrate the resurrection with family & friends at the traditional post-midnight dinner featuring classic Spring Greek dishes on Apr. 15th at Avli River North!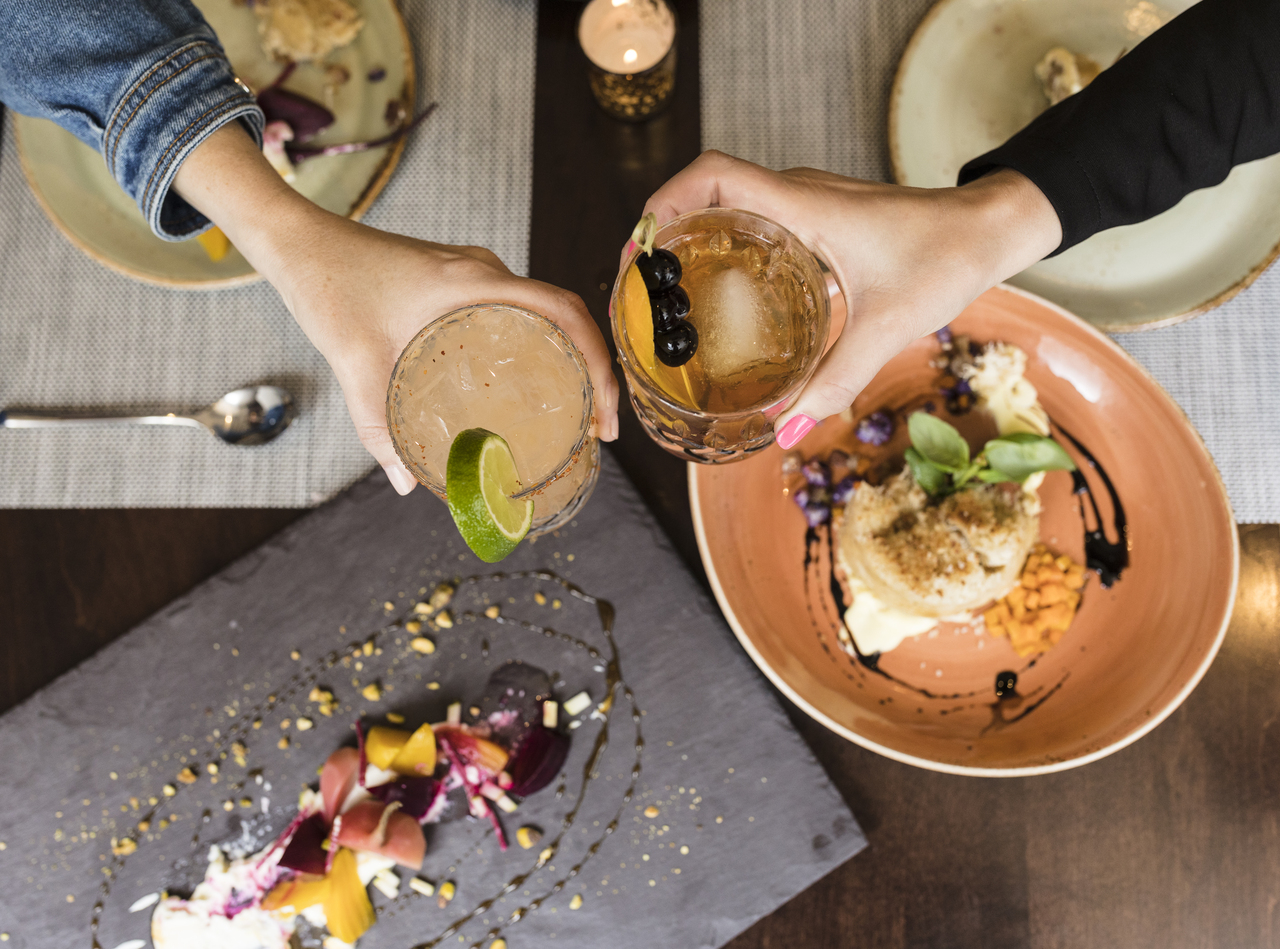 136 N La Salle St, Chicago, IL 60602
Famed Chicago Loop hotspot, the reopening 312 Chicago offers an exciting and modern take on authentic Northern Italian cuisine by Chef Marcello Florio. Chef Marcello has created a special Easter brunch menu that includes sweet and savory favorites. This special brunch menu is offered 9am-3pm on Sunday, April 9th. Menu highlights include Lemon Ricotta Pancakes, Banana Apple French Toast, Halibut Marechiaro, Fettuccine e Gamberi, and Capesante.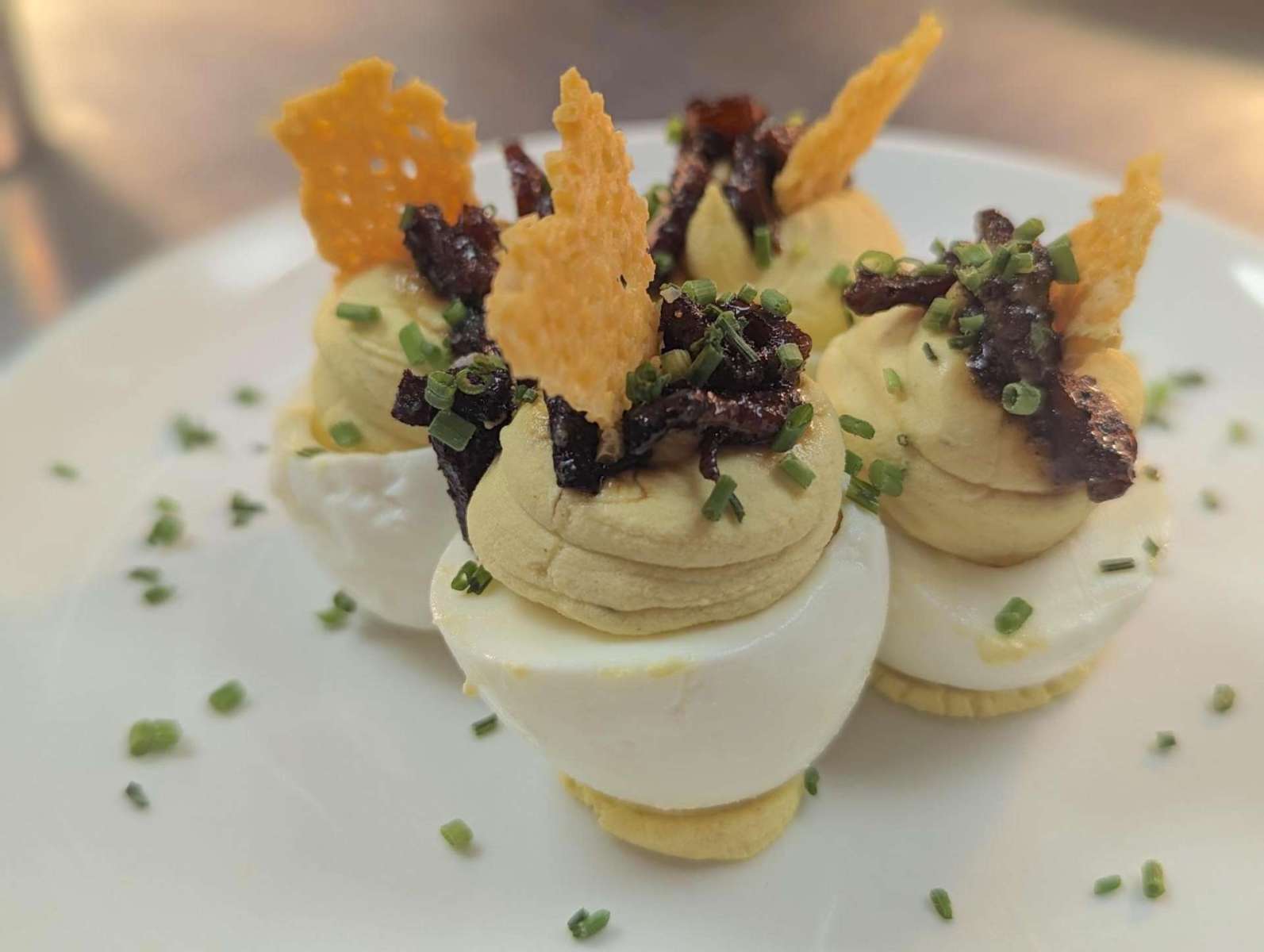 5553 N. Clark St. Chicago, IL 60640
Uvae, the popular wine bar in Andersonville, will open at 10:30 a.m. on Easter Sunday and feature a three-course brunch until 2:30 p.m. for $55 per person. Easter specials will include Nutella Croissants, Fried Oysters, Brioche French Toast, a Prosciutto & Gruyere Omelet, and more. The brunch will also feature unlimited beverages including Mimosas, Bloody Marys, coffee, tea, and juice. Reservations are strongly recommended by booking with Tock.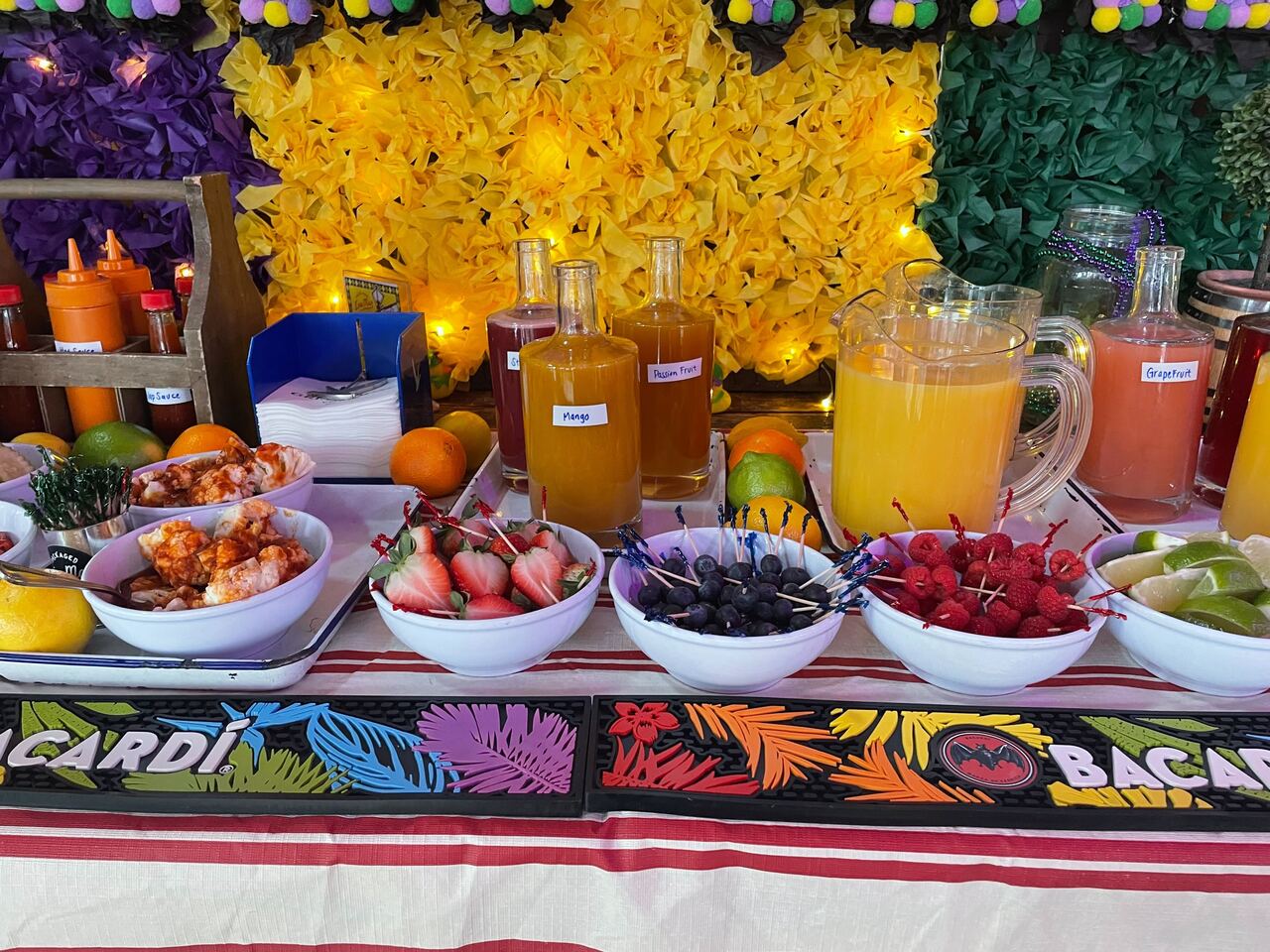 1415 N Wood St, Chicago, IL 60622
On Sunday, April 9th, Ina Mae is offering a full brunch menu from 11 AM to 3 PM with favorites by 2-time James Beard Award Semifinalist and Food Network's 2022 Chopped Champion, Executive Chef Brian Jupiter. Guests can enjoy the holiday with live music from 12-3 PM while taking part in Ina Mae's Build Your Own Bloody Mary & Spritz Bar. For those who can't make it during the day, Ina Mae will also be hosting an Easter Dinner after 4 PM where guests will get a bottle of Prosecco with the option of a Big Chicken Dinner, Blackened Catfish Dinner, or Seafood Tower.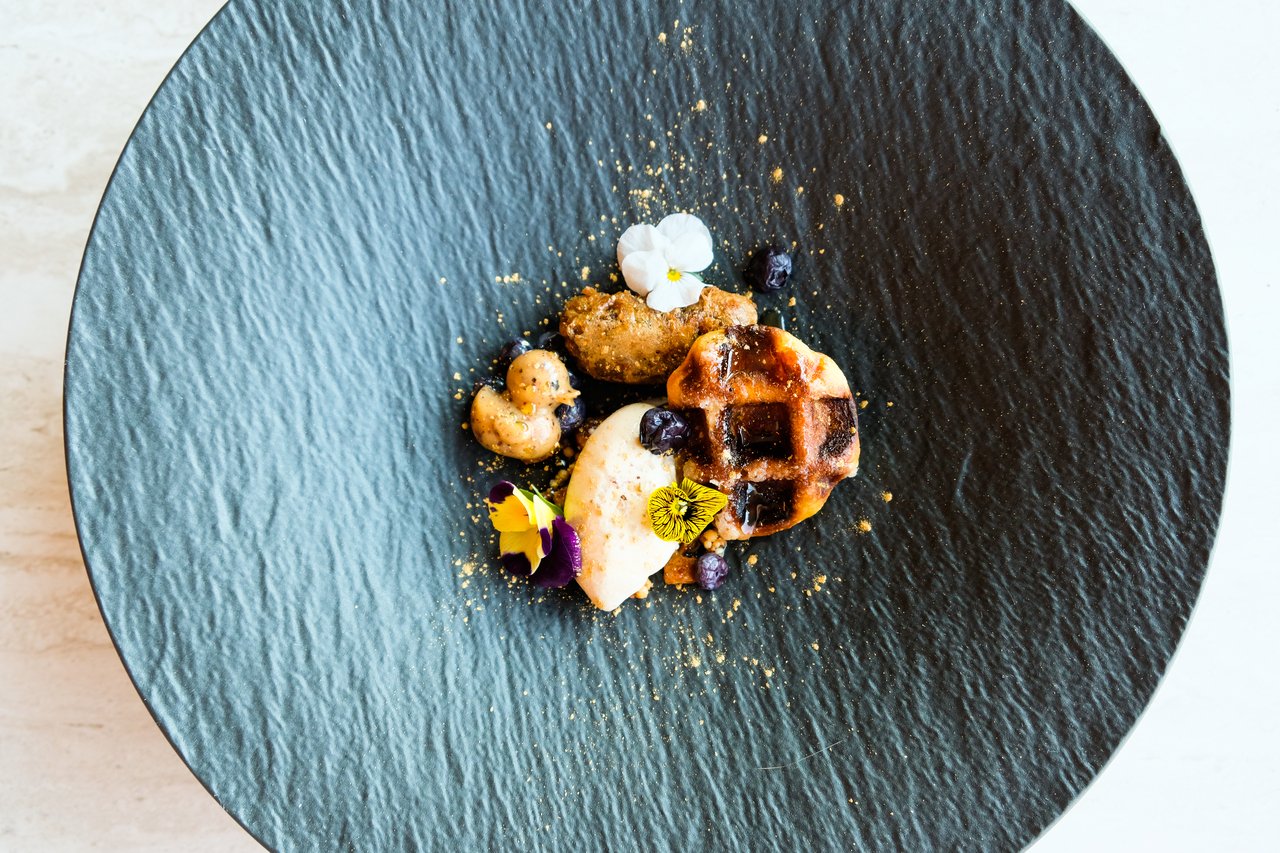 For the first time ever, Young will offer an exclusive brunch experience on Sunday, April 9 during which up to 16 guests can celebrate Easter in style with a seven-course menu of his signature New American cuisine. During seatings at 11 a.m. and 1:30 p.m., diners can enjoy captivating selections including Everything Spice Gougère with foie gras, pistachio, and preserved rhubarb and the visually stunning Spring Roll with cured cod, daikon, and watermelon nước chấm.
302 N Green St 3rd Floor, Chicago, IL 60607
Join Aba for Easter and enjoy dine-in specials from Chef CJ Jacobson including the Spring Frittata with Lump Crab with English peas, shaved asparagus, avocado, pickled fresnos and parmesan during brunch from 11:00 AM – 2:45 PM, and the Butter Roasted Wolf Fish with sugar snap peas, garlic cream and Calabrian chili relish during dinner from 3:15 PM – 9:45 PM alongside the regular menu.
74 W Illinois St, Chicago, IL 60654
Spend Easter at Ema and enjoy dine-in specials all day long, including the Spring Frittata with Lump Crab with English peas, shaved asparagus, avocado, pickled fresnos and parmesan during weekend brunch from 11:00 AM – 3:00 PM, and the Butter Roasted Wolf Fish with sugar snap peas, garlic cream and Calabrian chili relish during dinner from 3:00 PM – 8:30 PM. Round out the mezze spread with Crispy Potatoes, Truffled Mushroom Hummus, House-Made Stracciatella and more.
2300 N Lincoln Park W, Chicago, IL 60614
Easter Brunch begins at 11:00 AM – 2:00 PM featuring sweet and savory specialties like the Smoked Salmon Eggs Benedict and the Hot Fudge Waffle with strawberries and whipped cream. Join for dinner from 2:00 PM – 9:00 PM for all-time favorites like Wild Escargots de Bourgogne, Roast Chicken a la Grand-Mère, Prime Steak Frites and much more. The dinner menu will also be available for carryout and delivery during regular hours.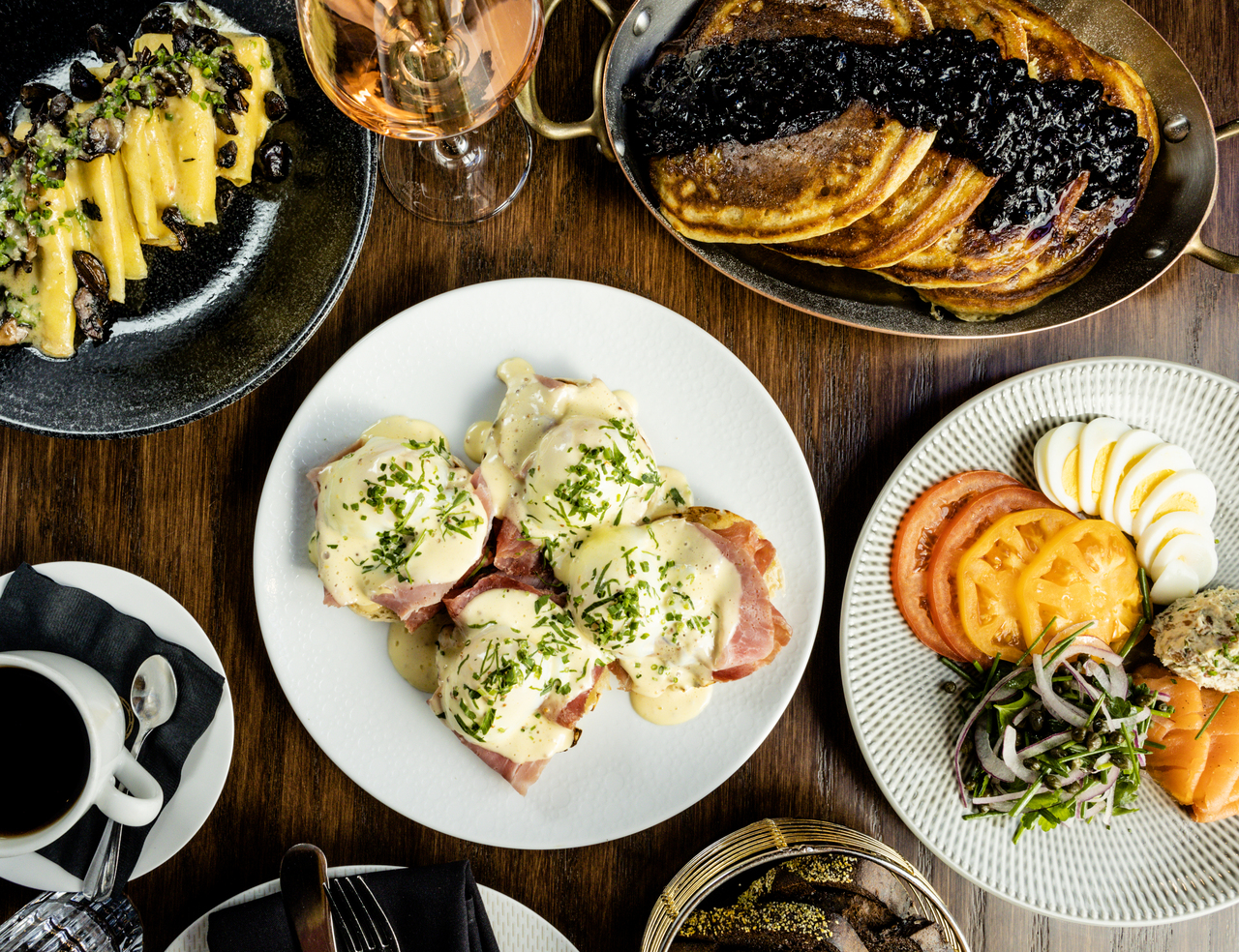 1000 W Fulton Market, Chicago, IL 60607
Swift & Sons invites you to an Easter Brunch filled with family-style brunch favorites. From 10am-2pm, indulge in a delicious spread of Whole Wheat Pancakes, King Crab Stuffed Crepes, Marinated NY Strip Steak & Eggs, Smoked Whitefish and Salmon Platter, and more. Beverage menu will be available in addition to our classic brunch cocktails. $85/adult and $30/child (kids three and under for free).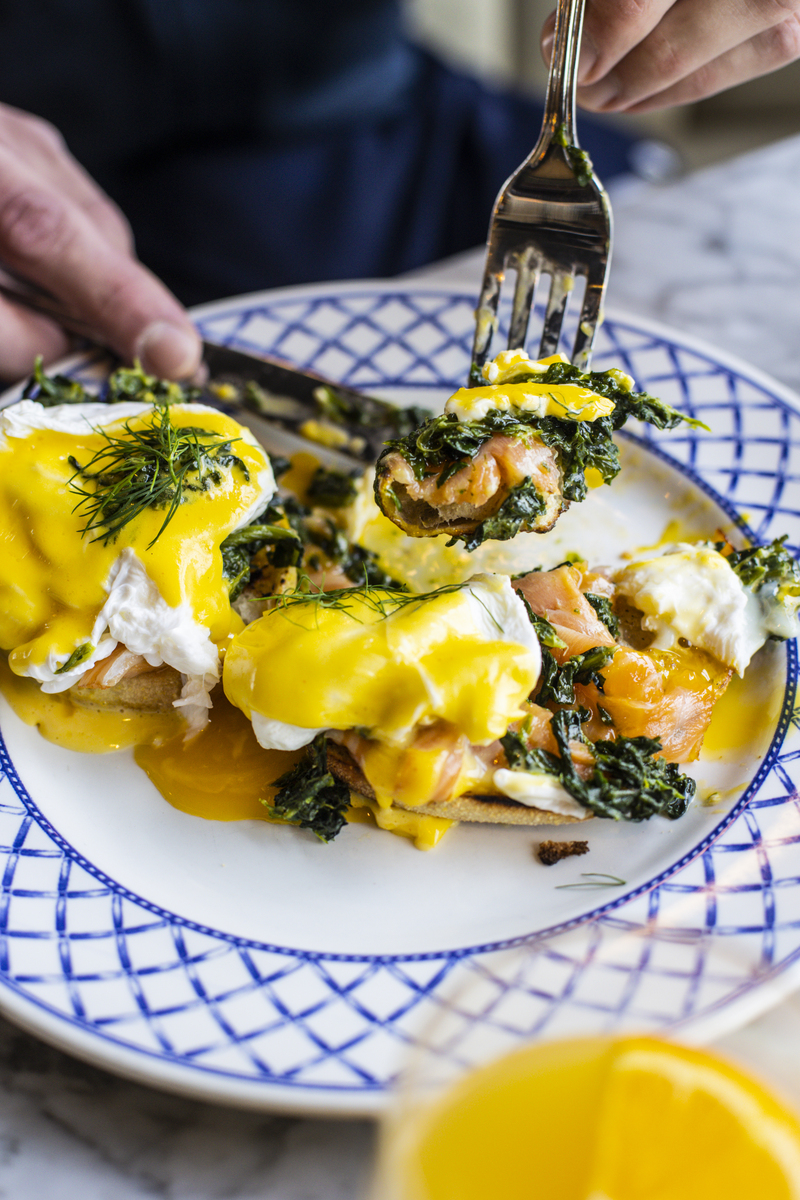 3600 N Clark St, Chicago, IL 60613
Easter brunch at Swift Tavern is made for the whole family to enjoy. Celebrate together with a family-style first course (roasted salmon plate and pastry selection) followed by your personal choice of entrée course. $49 per adult and $20 per child (kids under 3 eat for free).
2542 N Milwaukee Ave, Chicago, IL 60647
Andros Taverna will offer an array of special dishes on both Easter April 9, and Greek Easter April 16. Guests can indulge in an Easter brunch with menu highlights including Greek Easter Soup Magiritsa; Easter Mezze Collection served with Dolmades, Spring Crudit, Greek cheese, and wood fired pita; Goat Kleftiko served with pearl onions and fornou potatoes; Spring Lamb Feast including chops, sausages, and shank served with fomo potatoes. Top it all off with Phyllo Fruit tart for dessert.
110 W Hubbard St, Chicago, IL 60654
Hubbard Inn in River North will host its classic brunch service on Easter Sunday from 11 a.m. to 2:30 p.m. with festive specials including Peep-Tini and Bunny Mary cocktails ($10); Carrot Cake Pancakes ($18), a carrot cake pancake stack with candied walnuts and maple cream cheese icing; and Smoked Brisket Hash ($23), smoked brisket with caramelized onion, bourbon bbq sauce and topped with a fried egg.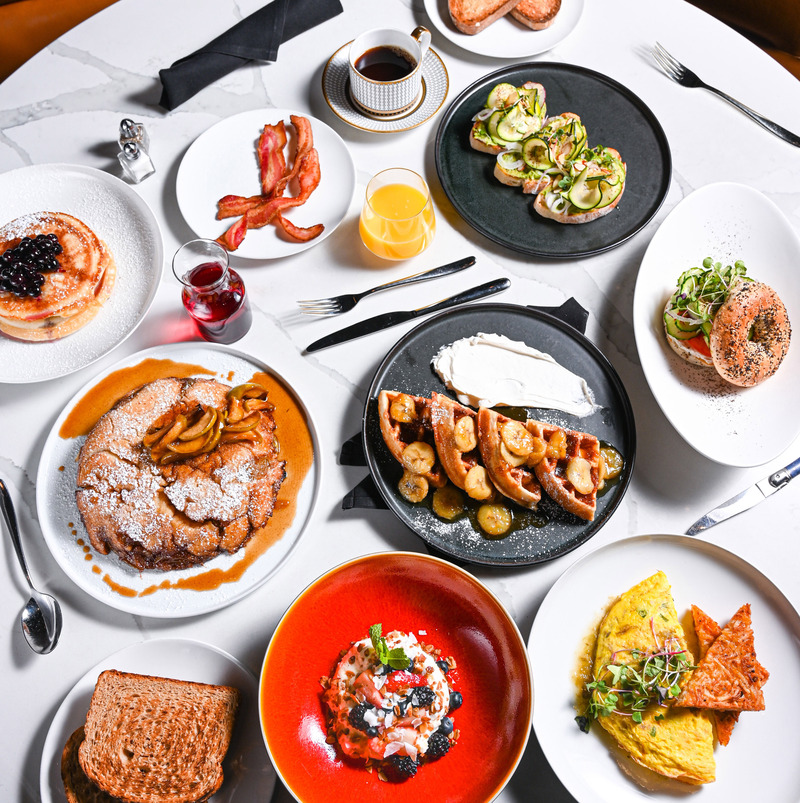 228 E Ontario St Floor 1, Chicago, IL 60611
Inspired by the vibrant flavors of spring, the Albert Chicago celebrates Easter brunch on Sunday, April 9 with an array of options the whole family will love. Inspired by his Calabrian heritage, Executive Chef Steve Chiappetti presents a decadent antipasti buffet to start, and then invites guests to choose one of several main courses. The meal concludes on a high note with a colorful sweets table filled with house-made pastries. Cost is $39 per person exclusive of tax, beverages, and gratuity.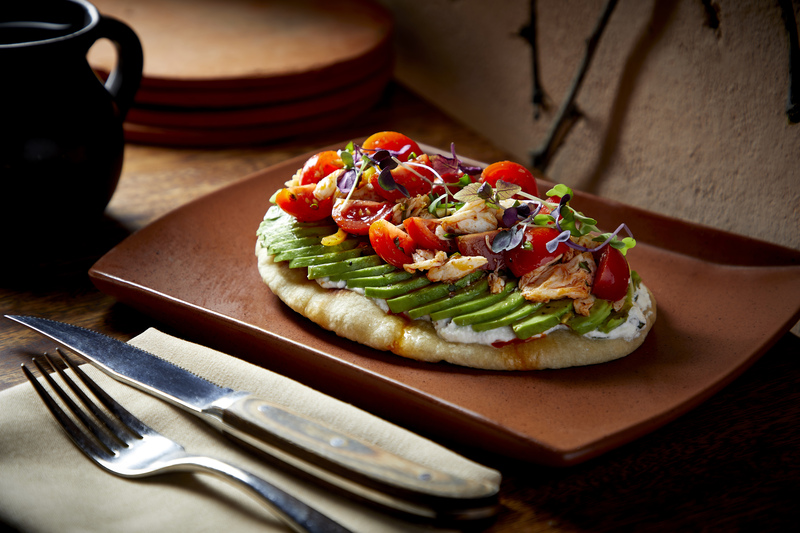 720 N. State St, Chicago, IL 60654
On Sunday, April 9, join award-winning Chef/Partner Carlos Gaytán and the team at Tzuco for an unforgettable brunch inspired by his Mexican heritage, prepared with the masterful French culinary technique for which he is known. With both savory and sweet options – as well as a cocktail program envisioned by leading Mexico City mixologist Mica Rousseau – the restaurant's brunch menu will be available a la carte and filled with options for all.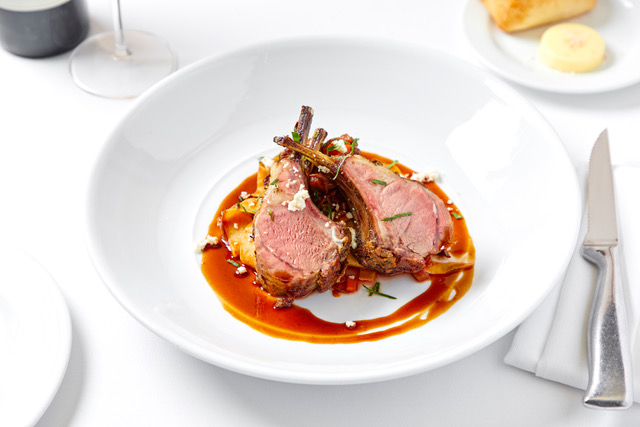 875 N Michigan Ave, Chicago, IL 60611
Celebrate Easter Sunday, April 9, from 11 a.m. to 5 p.m., at The Signature Room on the 95th, featuring a three-course plated brunch menu and live musical entertainment! Enjoy a gourmet, plated brunch menu featuring items such as Avocado Toast, Slow Roasted Leg of Lamb, Crab Cake Benedict & Local Ham Chops. Guests will then select from a variety of dessert options including our Signature White & Dark Chocolate Mousse Cake, Apple Crisp or Lemon Pound Cake. Pricing is $75 per person, kids menu available, tax and gratuity not included.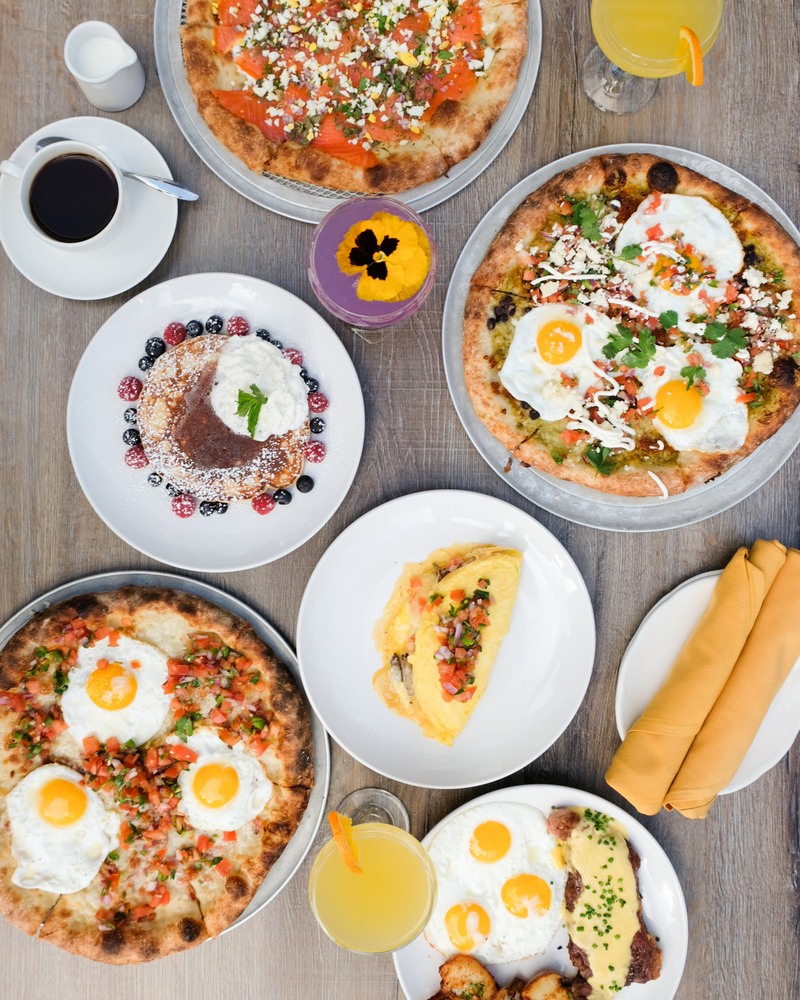 465 N McClurg Ct, Chicago, IL 60611
Join Robert's Pizza for Easter Brunch on Sunday, April 9th from 11 am to 2 pm. Dine in to experience Robert's regular brunch menu along with a few special items just for Easter. Easter Sunday Brunch specials include a classic Bacon, Egg, & Asparagus Pizza ($24), Wild Mushroom Omelet with Gruyere Cheese, Hollandaise Sauce, and Duck Confit Hash ($22.95), House-Cured Salmon with Green Beans, Marble Potato Salad, Pickled Radish, & Deviled Egg ($26.95), and Eggs Benedict with Detroit-Style Pizza Dough Muffin and Prosciutto Cotto ($17.95). And for those needing a morning drink to get the day going, try the delicious White Chocolate Martini!
200 N Field Dr, Lake Forest, IL 60045
Enjoy an Easter brunch in Chicago with the Bunny on Sunday, April 9 from 10 am – 1:30 pm. The restaurant will welcome the Bunny for a hopping holiday celebration featuring family photos and a delicious brunch. Executive Chef Christian Alejandro has curated a menu filled with interactive stations including a create-your-own omelette station, salad station, carving station and a buffet of delicious brunch favorites. Fresh pastries, seasonal fruits, mimosas, Bloody Marys and cocktails will also be available offering something for every bunny to enjoy.
Celebrate this Easter surrounded by great food and great views at a spot perfect for large reservations. Lírica Restaurant, located at Sable Hotel on Chicago's Navy Pier, is offering a brunch bar overlooking the gorgeous blues of Lake Michigan on Sunday, April 9, with a variety of options for the whole family. For only $45 per person, guests can enjoy a Chef-Carving Station with Spiced Honey Glazed Ham & Assorted Accouterments, Torrijas (Spanish French Toast), Greek Honey Yogurt, Arugula & Endive Salad, Soft Scrambled Eggs, Cheesy Potato and Pepper Hash, Bacon and Chicken Sausage and Sliced Fresh Fruit, with kids Easter brunch add ons available.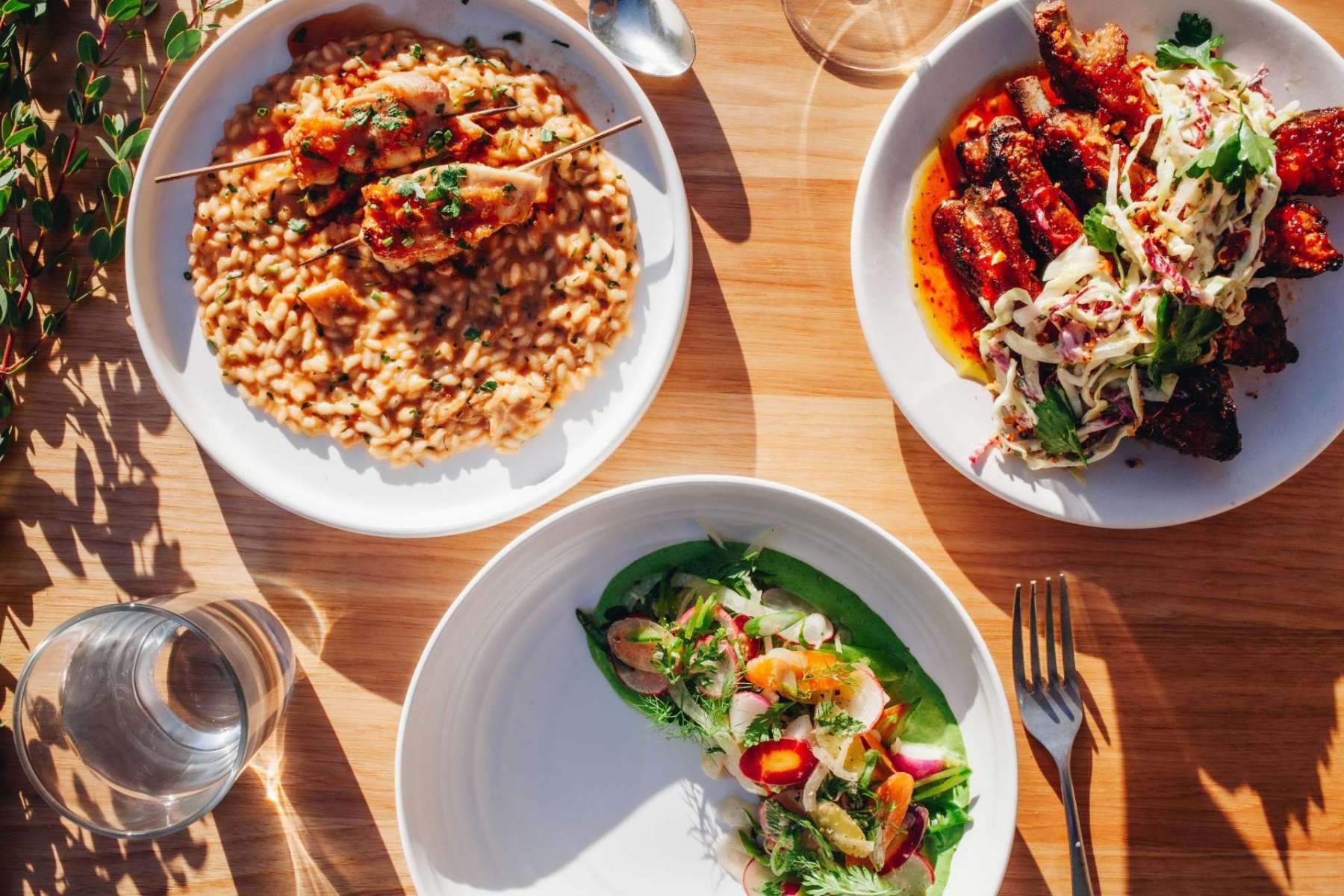 932 W Fulton St, Chicago, IL 60607
Enjoy a special Easter Brunch at Rose Mary this April with a four-course dining experience curated by Chef Joe Flamm. For $55 per person, guests can enjoy Rose Mary's Croatian and Italian-inspired menu, with special cocktail, beer and wine selections available for purchase onsite. Rose Mary's four-course menu includes Burek made with Nueske's bacon, farm egg and mozzarella, Benedict Pampanella with pork belly, calabrian chili, hollandaise, a Braised Lamb Hash with ajvar, kajmak and red onion, and finished with Palačinke made with apple, toffee and served with a vanilla gelato.
145 N Dearborn St, Chicago, IL 60602
On Sunday, April 9, The Dearborn is making it easier than ever to enjoy a great meal surrounded by loved ones. Chef Aaron Cuschieri has created two specialty dishes, Osetra Caviar & Peekytoe Crab Deviled Eggs made with tarragon, chive, and crème fraiche, and Lamb Lollipops made with pickled fresno & a charred scallion relish, arugula and Frisee salad and aged manchego.
The Dearborn's Pastry Chef, Julianna Westgor, has created a Lemon Velvet Coconut Cake with coconut cream and raspberry for dessert. On the beverage side, beverage director Sarah Clark is eager to introduce the Spring Awakening cocktail to her holiday lineup, made with Bacardi Superior Light Rum, Pimm's No. 1, Passionfruit and Lemon, served in a Goblet over crushed ice with an expressed lemon swath and edible flower.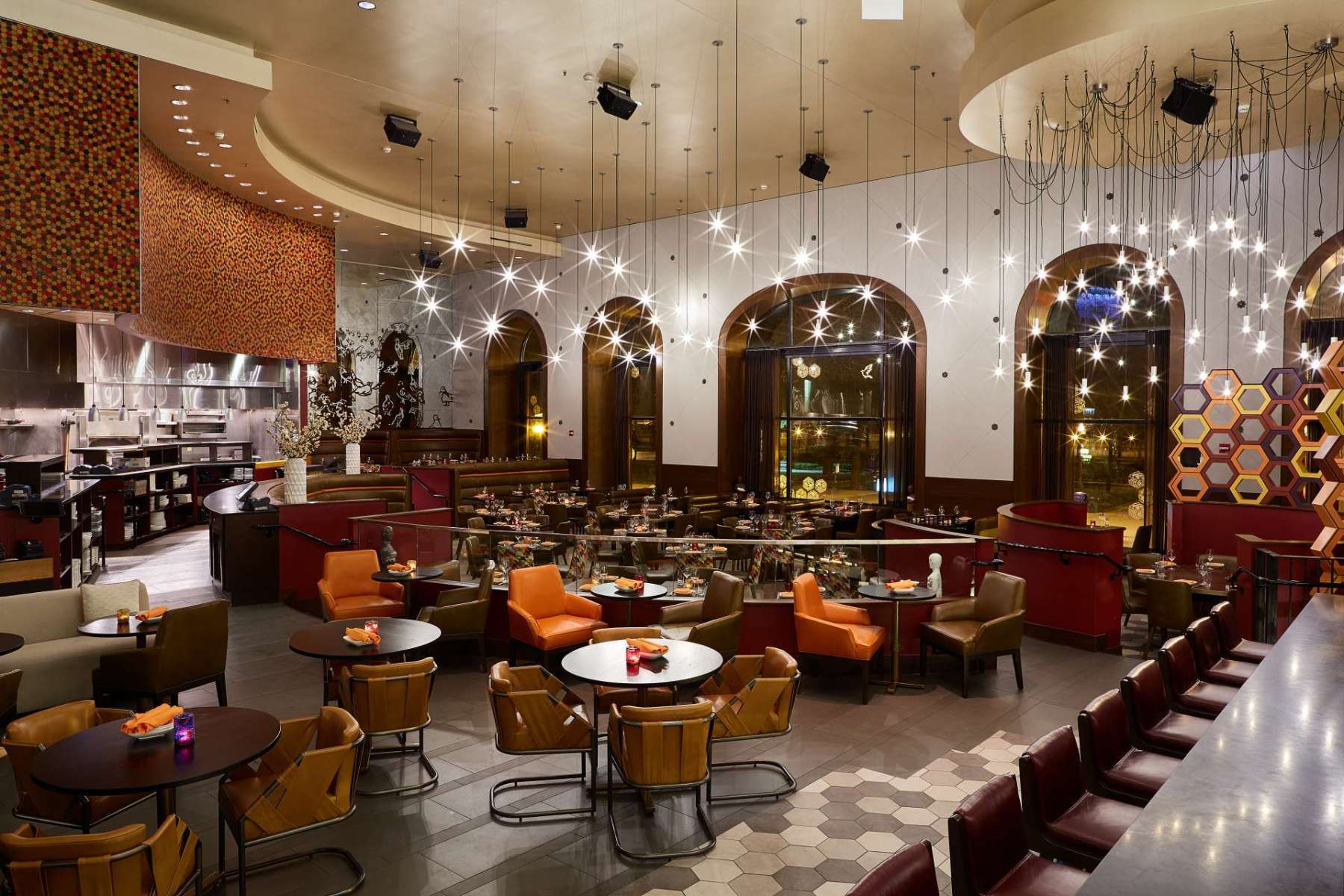 638 S Michigan Ave, Chicago, IL 60605
On Sunday, April 9, diners are invited to gather at the spirited, convivial restaurant from 7:30 a.m. – 1:30 p.m. to enjoy a decadent brunch featuring a selection of specialty Spanish-style benedicts by Executive Chef Gee Cuyugan including:
Lobster Benny: Butter lobster, poached egg, avocado, English muffin, bearnaise ($22)
Short Rib Benny: Braised short rib, poached egg, English muffin, truffle hollandaise ($16)
Smoked Salmon Benny: Smoked salmon, poached egg, English muffin, bearnaise ($18)
Veggie Benny: Sauteed spinach, white wine, poached egg, English muffin, tomato jam, piquillo hollandaise ($14)
Since brunch isn't the same without a cocktail in hand, Mercat will also be serving two specialty drinks – the Conillet de Xocolate made with Death's Door Wondermint, Royal Chocolate Liqueur and Lustau East India Sherry ($13) and the Baies Silvestres made with Lustau Reserva Brandy de Jerez, Apologue Aronia and Fino Sherry ($13).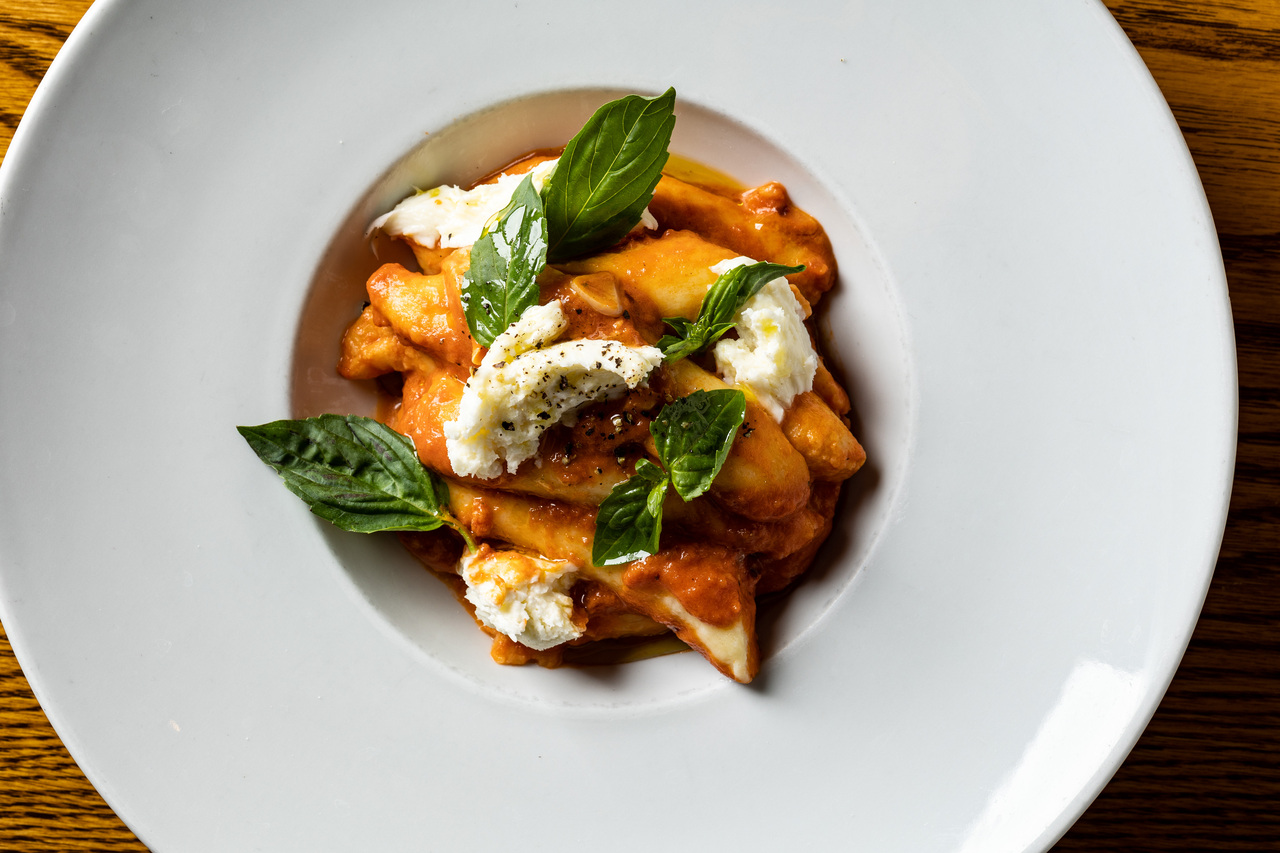 3311 N Clark St, Chicago, IL 60657
Enjoy your Easter brunch in Chicago Italian style at Francesca's Restaurant. Menu highlights include Insalata Lamponi (mixed greens with raspberry vinaigrette, candied walnuts and blue cheese), Cavoletti Di Bruxelles Al Forno (crispy prosciutto, fried egg, chilis, and pecorino), Coda di Rospo Piccata (seared monkfish with sauteed spinach, capers, lemon butter sauce and fresh herbs), Agnello Arrosto (roasted leg of lamb, amaro glaze, mint salsa verde and sauteed green beans), and Limoncello Tiramisu (lady fingers, mascarpone, lemon curd, pistachio fennel pollen crumble). These offerings are also available at other Scott Harris Hospitality restaurants!
Alternatively, late risers can enjoy the Easter buffet from 10:30 am to 8 pm, indulging in made-to-order breakfast offerings during brunch hours, in addition to a carving station, house specialties, and assorted decadent desserts from Fiore Bakery at $54.95 per adult and $14.95 per child.
What's a more unique way to have your easter brunch in Chicago this year than enjoying it on the water? Celebrate Easter Sunday with family and friends with chef-prepared brunch and dinner cruises on the Lake and River. Enjoy dining and dancing to a live DJ in climate-controlled interiors, and a chance to savor the spring air with a picture-perfect backdrop from outdoor decks. Tickets are available now.
Featured Image: Neil Burger Photography/Tzuco