Well folks, summer is officially over. And while you might not be swimming again anytime soon, you can still partake in aquatic events at The Shedd Aquarium! Chicago's favorite aquarium is open daily from 9 AM to 6 PM but operates at a limited capacity. Make sure to read up on some of the changes Shedd Aquarium has put in place to keep you safe which includes wearing face masks and purchasing timed tickets in advance. Here are just a few of the wild and wonderful things you can see this month! 
Looking for a dose of cuteness? Watch dolphins play and swim while you take in breathtaking views of Lake Michigan! If you're looking for events at the Shedd Aquarium to attend, we recommend traveling to the Oceanarium. This is where sea lions bark, otters dive, and belugas play. Catch an aquatic presentation featuring curious beluga whales and lovable white-side dolphins.
Now's your chance to explore the Amazon River basin (the largest river system and rainforest on Earth) without leaving Chicago! Experience a full year along the river. Watch its floodwaters slowly rise to the top of trees then recede back to the banks. See how birds, turtles, tarantulas, electric eels, snakes, and even people have adapted to thrive in this intense environment. 
Time to meet your neighbors. Attend this event at the Shedd Aquarium to observe noteworthy animals that call the Great Lakes their home. Touch a sturgeon (if you're feeling brave) which is a prehistoric fish that stalks the bottom of Lake Michigan. Or peek into the toothy mouth of a sea lamprey to learn how invasive species can hurt native fish populations. 
Get up close and personal with some remarkable predators and prey. Immerse yourself in a diver's-eye-view of a vibrant and diverse marine ecosystem at the Shedd Aquarium in Chicago, complete with sharks, corals, rays, and fish. Check out the reefs of the Philippines and learn how Shedd Aquarium helps conserve many of these incredible wild animals. 
---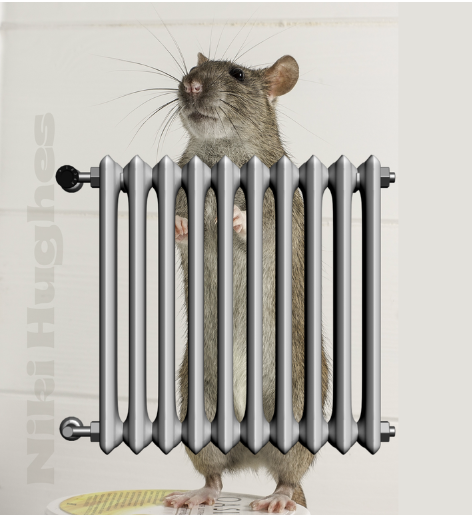 6 Worst Submissions to the Chicago Winter Dining Challenge
Looking for a laugh in between trips to the Shedd? Check out the 6 worst submissions to the ridiculous design challenge.
View the Worst Submissions to the Chicago Winter Dining Challenge
---
Put all your senses to work in one of the 4-D Experiences at the Shedd Aquarium! Expect the unexpected at this event in Chicago—you might feel a breeze on your face, your chair may rattle, and creepy crawlies could scamper behind your legs! Here's what's showing this month (times vary): BBC Earth's Shark: A 4-D Experience, Splash and Bubbles: 4-D Undersea Adventure, and Sea Monsters 4-D: A Prehistoric Adventure. Admission is a $4.95 upgrade per guest per experience or $2.95 for members.
At UrbanMatter, U Matter. And we think this matters.
Tell us what you think matters in your neighborhood and what we should write about next in the comments below!
Featured Image Credit: Shedd Aquarium Facebook
READ MORE LIKE THIS
DOWNLOAD THE URBANMATTER APP
FIND PARKING