Maybe it's the talk of the Chicago Bears' training camp. Or maybe it's the ads for back-to-school supplies and end-of-summer sales. All of a sudden I'm thinking about where to go for a fall getaway that is within six hours of Chicago. Planning the trip now helps get through the "dog days" of summer.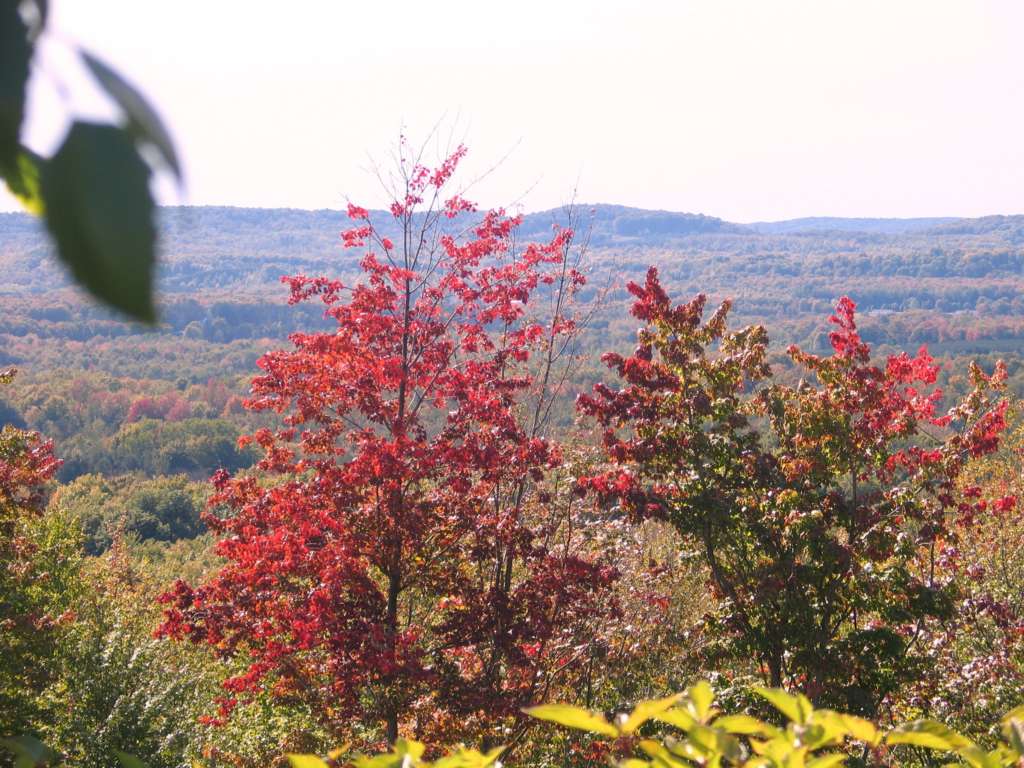 On the map, (yeah, I still like atlases) the Michigan town of Traverse City may seem far, but I have made it up to TC in time for lunch. I love this town any time of year, but it's still my top Midwest choice for fall.
I leave home in the northern suburbs early enough to do breakfast in Saugatuck then head east to Grand Rapids where I pick up US 131. Its bordering forests and little traffic make it a relaxing drive up US Highway 115 that is a perfect angle west to State Highway 37, the main road into TC.
After dumping a travel bag and stuff at my lodging (more on this later), I feel my shoulders relax as I thread my way around the rolling, vine-covered landscape of the Old Mission Peninsula that starts at the east end of TC. Over every hill waits another glimpse of the sparkling waters of Grand Traverse Bay.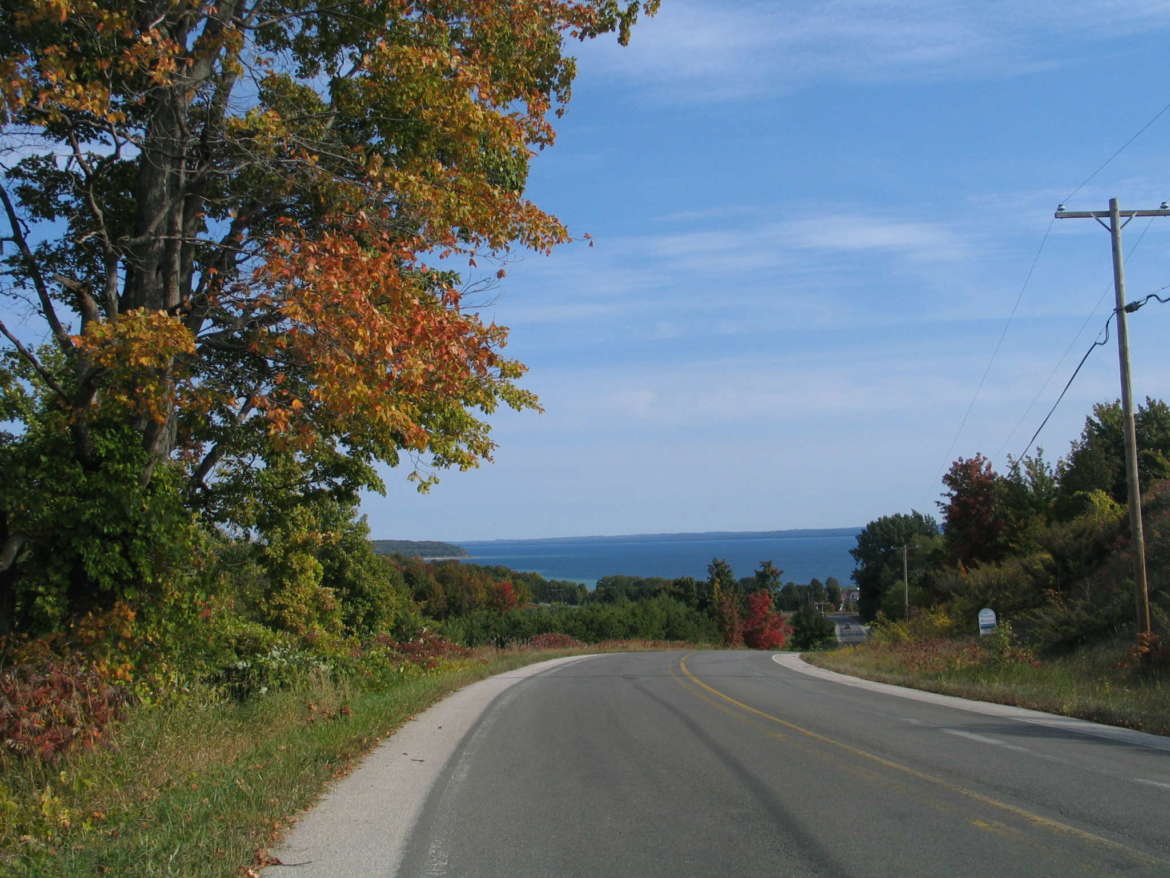 Or I head up the Leelanau Peninsula at the west end of TC to meander along the lapping shores of the Bay's West Arm to Suttons Bay for lunch at Martha's Leelanau Table, a small restaurant favored by the locals. Her arbor covered terrace is perfect for planning which winery to go to first.
Due to the two peninsulas' prime clime location on the 45th parallel, soil and water protection from the Bay and nearby Lake Michigan, the land here has produced an abundance of cherries (home of the National Cherry Festival) apples and grapes. Translated, that means there are excellent wineries on both the Leelanau and Old Mission Peninsulas.
The shops here in Suttons Bay beckon with colorful banners and signs after lunch. Around the corner from Martha's is the excellent Suttons Bay Bike Shop which I may return to if I decide to bike north to the Grand Traverse Lighthouse.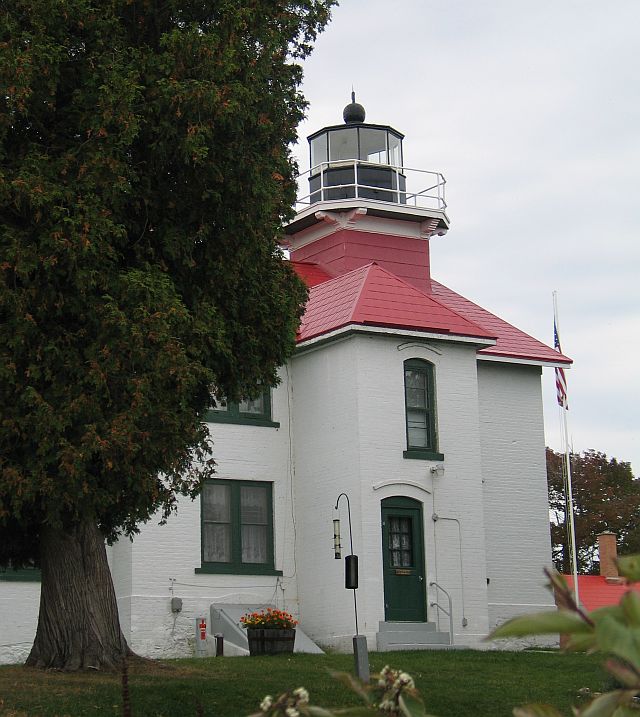 Back to the B&B to relax and make dinner reservations. This time I'm staying on the outskirts of Suttons Bay at Black Star Farms which has a nice habit of serving a free glass of wine and nosh during the cocktail hour and also does terrific breakfasts.
Where to make reservations for dinner. Hmm, maybe Sorellina's because of its really good veal dishes and it is in downtown TC so I could work off dinner exploring Front Street.
Since my other two faves probably need more time than I have today, tomorrow, I'll probably do the teeny, tiny Cooks House which creates innovative, but yummy ways to prepare locally sourced ingredients.  Then, it's the Boat House for its good food and views the next day.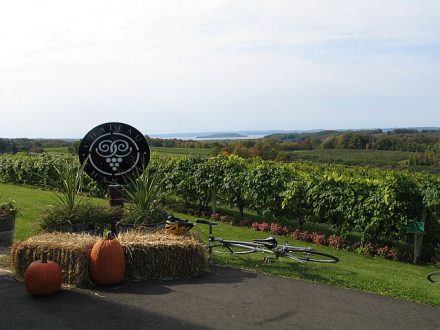 The city has lots of places to stay whether looking for something in town, on Traverse City Bay or staying at a winery on the Mission Peninsula. Check out the Traverse City Visitor Center for lodging choices.
I've stayed at the BayShore Resort which I liked for its beach and indoor pool, and Wellington Inn because of its charm and good breakfast.
However, I'm thinking of staying at Chateau Chantal on the Mission Peninsula next time for its views and it reminds me of a chateau in the Loire Valley. Maybe next time I'll hike to the Mission Point Lighthouse on the Mission Peninsula.
Guess there will be the next time.
At UrbanMatter, U Matter. And we think this matters.
Tell us what you think matters in your neighborhood and what we should write about next in the comments below!