It's hard to pin down the five best places to eat among the plethora of Chicago's culinary offerings. There's just so many great restaurants in Chicago – so many sublime dishes served in this cuisine capital. You'd be hard pressed to come up with the five best restaurants in Chicago, given that there's no accounting for taste.
But for unique dining experiences, Chicago's creative chemistry, cutting-edge dining room design concepts, and clever wait staff can't be beat. They scream original and once-in-a-lifetime.
Here are five of the best and most unique restaurants in Chicago: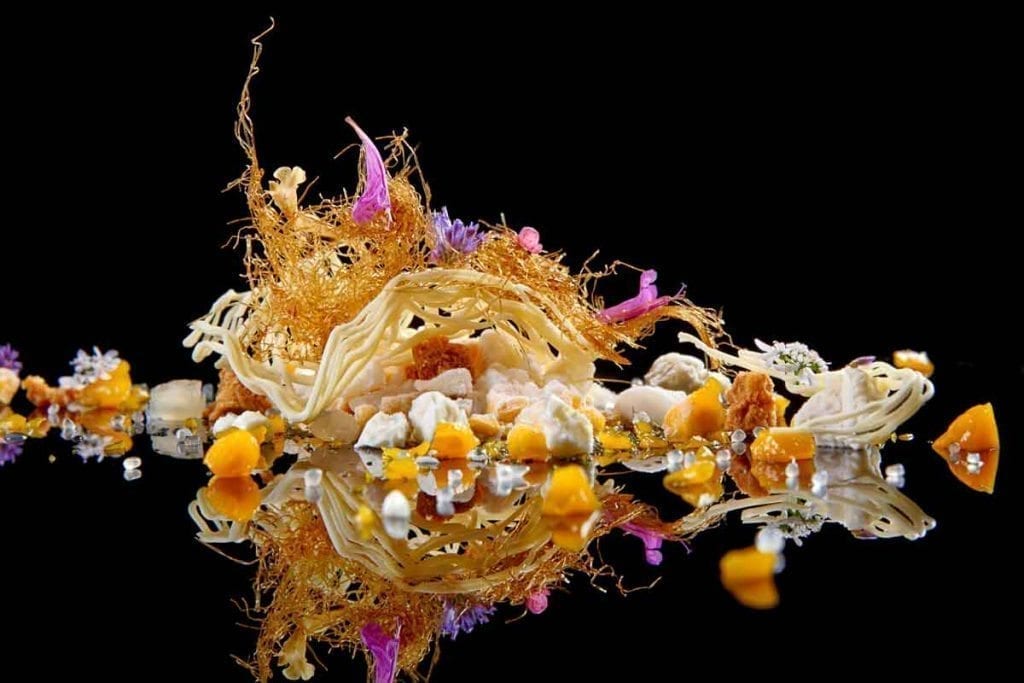 Of course. You knew this Chicago restaurant would top the list. A tip of the hat to this consistently elegant, modern, ongoing experiment. With its rare three Michelin stars, Alinea is practically an institution on the World's 50 Best Restaurants' Dinner list. And for good reason.
Chef Grant Achatz and Dave Beran mix it up with themed adventures that dress up the dining room as well as the plates – as they keep coming. From a choice of three seasonal menus that change every four months, you get an 18 to 22-course menu and theme-enhanced experience coordinated by the staff at this Chicago restaurant.
Alinea, located in Lincoln Park, promises drama, sensation, and a pricey (about $300 sans pairings) yet sumptuous meal seared indelibly into your imagination. Impress a significant someone with a night out to this Chicago restaurant.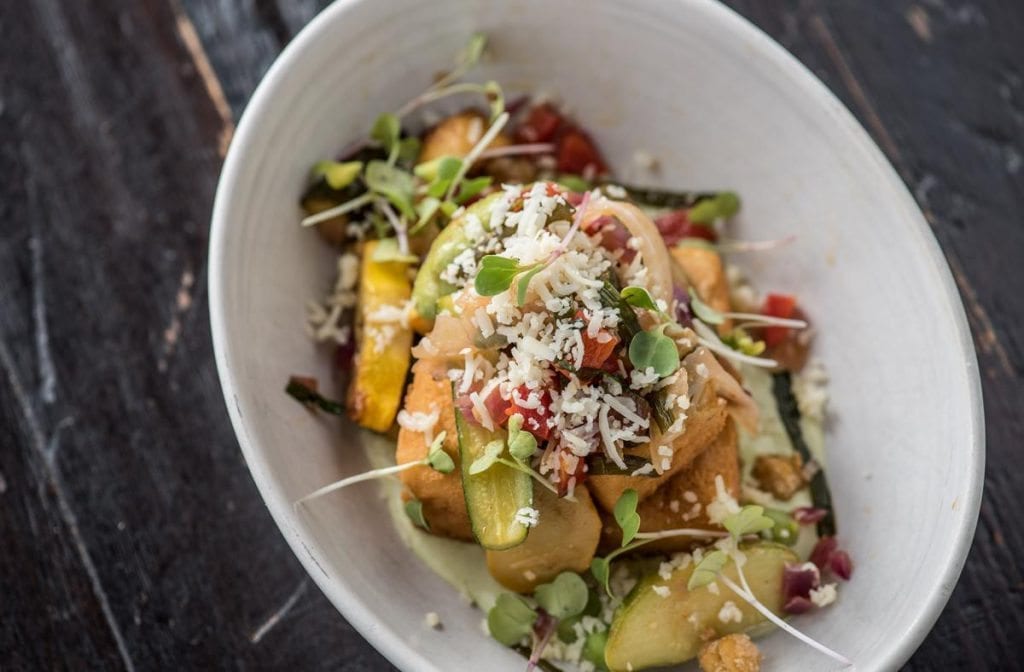 Remember Stephanie Izard from Top Chef? The Girl & the Goat proves that she can crank out urban, super cool, fun plates from uncommon (and slightly unseemly if you saw them in the market) ingredients, like duck tongues and pig face, right in the West Loop. This restaurant in Chicago allows you to choose from an array of small plates that sizzle with both innovative amazement and uncommonly good mainstays, like bread – citrus brioche, served with miso-harissa butter topped with pomelo relish.
Try the goat empanadas made with miso blue cheese aioli, and served with squash-apple slaw. They're worth your long wait for a much-coveted spot among the hungry hordes and welcoming wait staff.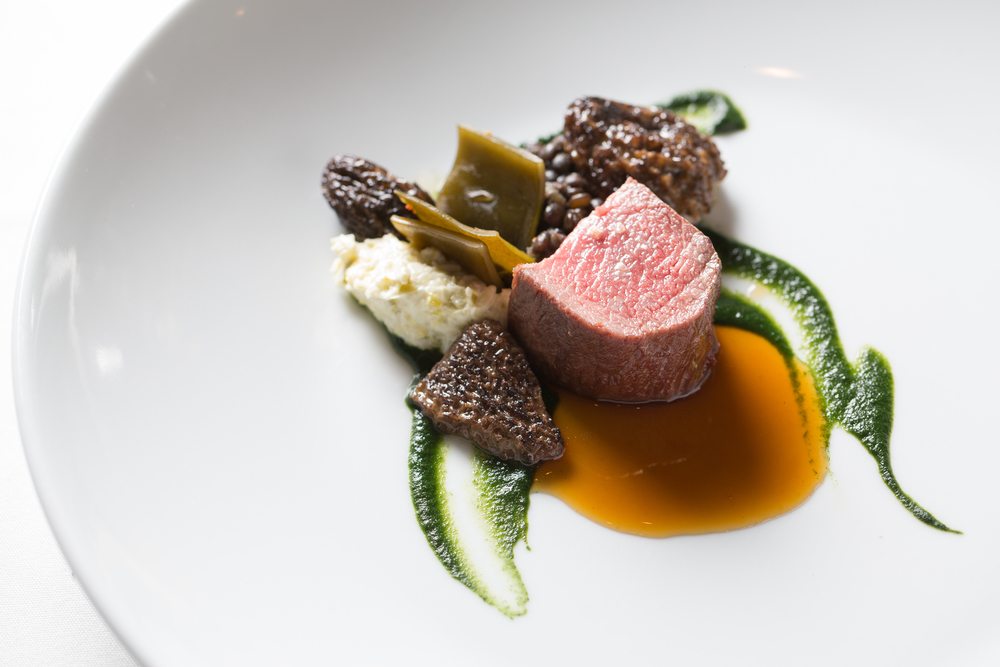 El's (named after the L trains) anti-stuffy, Michelin-starred, haute cuisine served in a brick-lined 28-seat eating establishment, located in an unassuming industrial park, begs your entire attention – everywhere – once you get inside. This restaurant in Chicago provides an open-view of the chefs and cooking area. Sit back and watch the chefs whip up delightful dishes right before your eyes. The environment practically invites you to join the cooking team. The atmosphere of this Chicago restaurant is festive, like one big party.
Foie and quince baklava, french fries and ice cream, and even a certain white powder-inspired course? Yep. Somehow Chef Phillip Foss makes strangely wonderful and eccentric sensual. Licking and sucking up textures like foams and powders concocted from exotic (freeze-dried lime coconut powder?) ingredients bring 'getting into your food' to a new level.
This Chicago restaurant offers a surprise menu of 15 courses (at about $150 a plate). Bring your own bottle. Reservations are tough to get to witness this exotic show.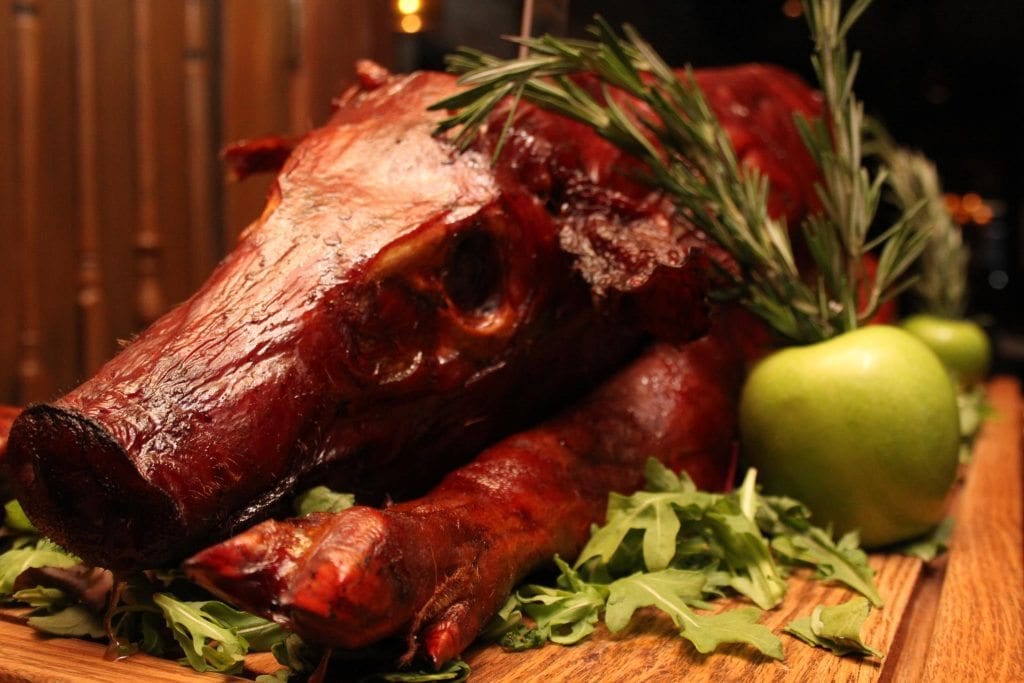 An animal a month, that's what you get at this big table, crazy eatery – with a private room or table reservation. The whole animal, head and all (except the wild boar). New Orleans-raised Chef Brian Jupiter serves up what he calls Southern comfort food to your table – the entire beast, fish or fowl – at his West Town tavern. But vegetarians in your party can still eat sides and vegetarian entrees.
Order up a stuffed alligator (stuffed with whole chickens) or an entire skin-on roasted free-range pig, and take your party out to the beer garden (seats about 100). This unique restaurant in Chicago allows guests to bundle their sides and cocktails or pair their own sides from the menu. But you won't know which whole-animal will grace your plate until you get there.
We recommend bringing a half dozen friends to this restaurant in Chicago because you're not going to down an entire goat or antelope leg by yourself.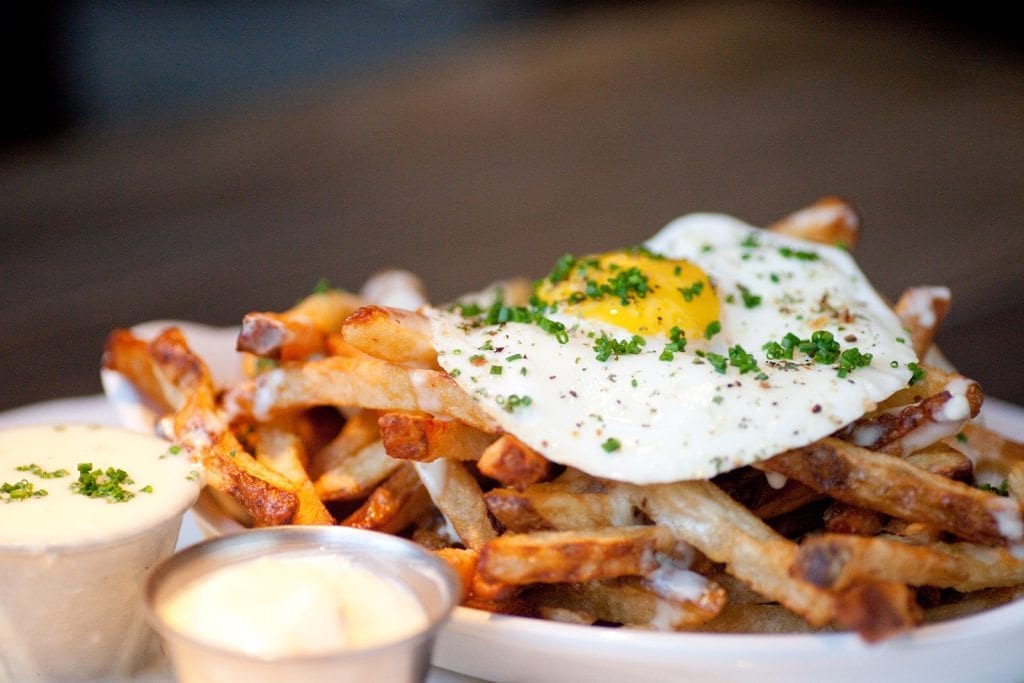 It's just a burger, right? Is it worth a three-hour wait? Well, yes. It's not your grandmother's grilled burger. We're talking umami burger with melted-to-perfection American cheese, pickles, Dijonnaise, maybe topped with bacon and egg. Yes, Chef Brendan Sodikoff (of the Hogsalt restaurants) mastered the burger, but the fried bologna sandwich, chopped chicken liver with salted butter and toast, or General Jane's honey fried chicken unusually satisfies that late-night after cocktails salt-or-sugar craving like no other.
This trendy (hipster, if you will) and unique Chicago restaurant, serving the likes of potato hash with duck heart gravy, always has a long line to get in (no reservations), but it's well worth the wait. They've got a great selection of beers and odd cocktail concoctions (Irish whiskey and pickle brine). This unique restaurant in Chicago also has a gluten-free and dairy-free menu.
Honorable uniqueness mentions go to these fine and casual dining eateries for distinguishing themselves by some quirk, character or theme:
The Purple Pig of Jimmy Bannos Jr. and his dad, which features, well, all things pig and Mediterranean small plates, at the Magnificent Mile. Featured menu items include cured meats, smears (Greek caviar), chorizo-stuffed olives, and big plate planchas of octopus or pork belly.
Ruxbin, a New American cuisine (via New Amsterdam) restaurant, located in the Noble Square neighborhood, earned Zagat's 4.7 rating for its Asian-infused and seasonal ingredients, served communal style. The tasting menus, featuring items like jackfruit carnitas, and "repurposed" furnishings make this hotspot particularly unique.
Publican Quality Meats ("an homage to oysters, pork and beer"), for a great sandwich and other "farmhouse and fishermen fare", this butcher shop/deli/coffee bar attracts an eclectic crowd longing for fresh cut charcuterie and cheese, coffee and cafe treats. Chef Edward Kim's stated objective, according to his website, boasts a menu "stripped of pretension," which is "consciously affordable"– and fun.
Fat Rice offers Asian fusion dishes like its famous arroz gordo and huge Macanese dish of jasmine rice, chorizo, sofrito, and salted duck, topped with delectable rare savory meats like salted duck, shrimp or chorizo, or sofrito for the vegetarians. And the bakery? Pig-shaped, Mai Tai cocktail-infused buns. Enough said.
Fun, astonishingly exotic, or pleasantly strange, these unique restaurants offer more than a good meal. They offer Chicago's most talented restaurateurs and staff, determined to wow an audience that will leave their establishments with a long-lasting impression.
Are you looking for the best buffets in the Chicago area for brunch or dinner? View our list of the most notable buffets in the city.
Featured Photo Credit: Au Cheval