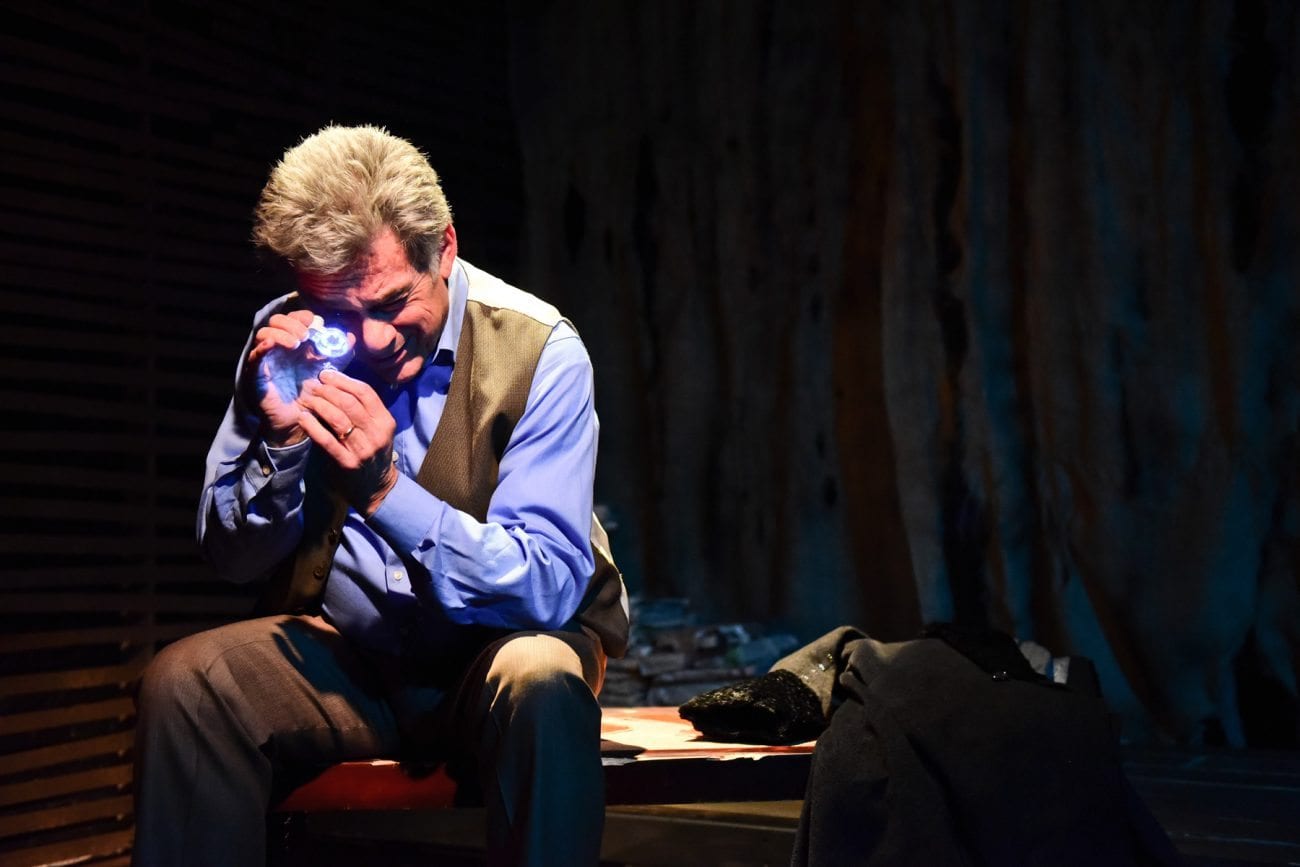 Gene Weygandt Warms the Audience with Uncle Philip's Coat
A story of one man reuniting with his past in the land of opportunity
The coat is worn and tattered, but it's more than just something to protect Matty from the falling temperatures in New York. No, the coat is more than a remnant of a bygone era in Jewish history; it's all that Matty has to remember his recently-deceased Uncle Philip.
The Greenhouse Theater Center, in continuation of their popular Solo Celebration series, presents the Chicago premiere of Uncle Philip's Coat. This hilarious and heartbreaking show by Matty Selman takes the audience on one man's journey to discover a place in his family's Jewish history. It stars veteran Broadway and Chicago actor and three-time Jeff Award-winner Gene Weygandt and is directed by Elizabeth Margolius. The show is playing now through December 31, 2016.
Going back and forth in time, Uncle Philip's Coat takes Matty, an unemployed actor, on a journey of self-discovery. How did his Uncle Philip, a man who escaped the pogroms of Russia, make it to the land of opportunity, and become a homeless wanderer? And is Matty not so different?
"This play questions the ways in which we inherit our history, and asks us to follow Matty as he discovers a past that his parents would rather remain a distant yesterday," comments Greenhouse Artistic Director Jacob Harvey. Gene Weygandt is outstanding as he effectively plays three different roles in the play, Uncle Philip, Matty's brother and Matty. He dons a perfect Yiddish accent and captures the essence of all the characters who help to make Matty the man he is. It's a fascinating night of theatre.
The Greenhouse Theater Center is located at 2257 North Lincoln Avenue. Solo Celebration flex passes and single tickets are currently available at greenhousetheater.org, in person at the box office or by calling 773.404.7336.