It's everyone's favorite Chicago festival—no, literally, everyone. People from all over the world will be traveling to the Windy City for Lollapalooza 2020, a four-day music extravaganza. If you're heading downtown that weekend, you're in for some heavy traffic, and you're bound to see hoards of millennials dressed like circus freaks at every CTA platform. As my mom has literally said, and I quote, "Oh, they're all here for that lillypabooza fest, aren't they?"
Close, mom. Close.
Lollapalooza Lineup
Whether you spent your entire life savings to be at Lollapalooza 2020 all weekend in Chicago or you just bought a day pass to catch your favorite band, there are a few things you should know before you hit up this gigantic monster of a music festival. First, of course, being the Lollapalooza lineup, which hasn't been announced yet, but we have a few expectations. This year calls for Lizzo, Billie Eilish, Post Malone, and other huge rising performers. We'll make sure to check back in with the full lineup once it's announced!
Over 170 Artists Are Set To Perform
Over 170 bands are lined up across eight stages this year, and while you definitely won't be able to see every single artist each day, it's a good idea to get a Lollapalooza 2020 schedule together in your head (or on your phone) of who you're going to see and where they'll be. If there are a few artists you absolutely have to catch or you'll die, make sure you know what time they're playing and hope to all things good they aren't performing at the same time. The best way to do that is to check out the interactive Lollapalooza lineup or the schedule, which will give you all the details on the stage, the day, and the time, so you can create your own makeshift schedule pre-festival.
One thing you should know is that all artists at the Lollapalooza 2020 festival are required to stop playing by 10 pm, so don't be hollering for an encore at 9:59 and expect Jack White to come back on stage, breaking rules and effing the system. There's some kind of noise level law in Chicago that requires all festivals to end by this frankly ungodly hour, but I suppose if you've been partying all day, you're about ready to call it quits by then anyway. Good news is, though, that if you're an all-nighter and you can't stop, won't stop, there's always the Lollapalooza aftershows to attend, also yet to be announced.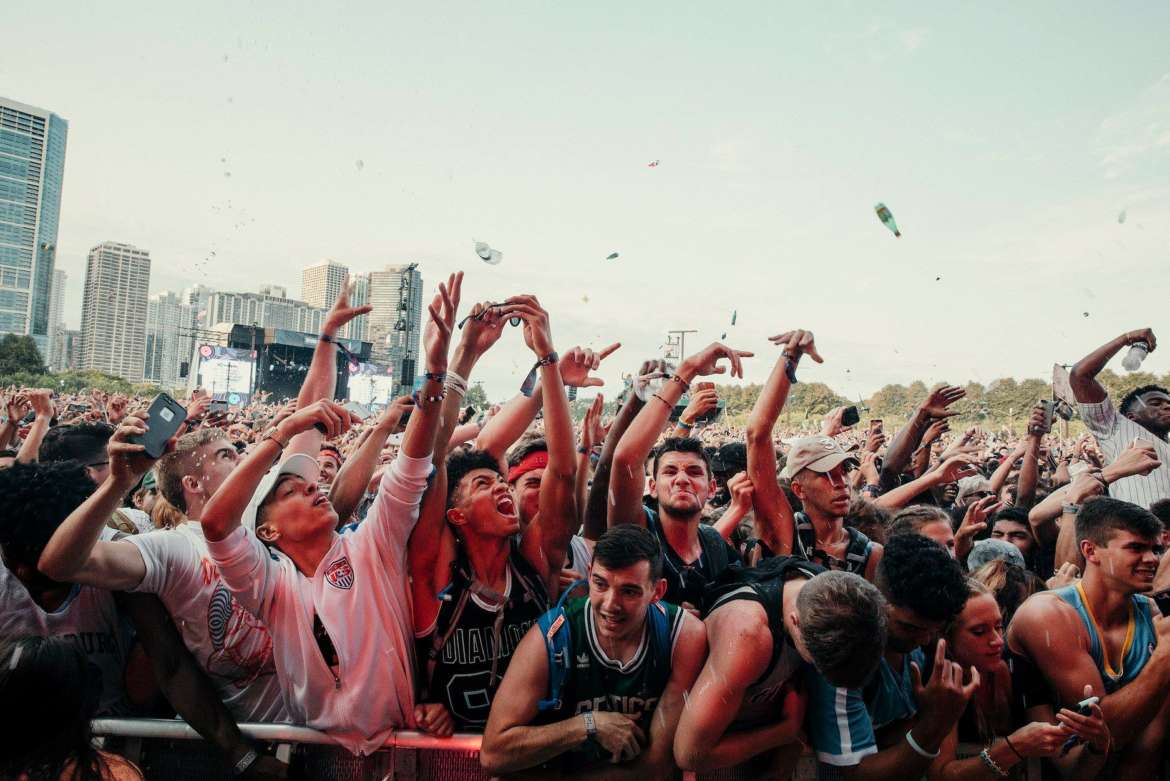 While many of these are already sold out and did so within an hour of being posted, there are a few golden aftershows you can catch for a slim $40 in the week leading up to Lollapalooza 2020. These will take place in concert halls all over the city, from Lincoln Hall to the Vic, and they're bound to be just as lit as the festival itself.
While you're at Lollapalooza 2020 in Grant Park, though, you're going to want to travel light. All bags are checked upon arrival and there's a ton of banned items on their information page. While you may think you need endless bottles of water, your whole wallet, a Polaroid, some snacks, a selfie stick, a rain poncho, a phone charger, your hammock, transition sunglasses, a sweatshirt in case you spill beer on your coolio outfit…you really only need your ID, a card or some cash, and probably your phone (set on low power mode from the moment you wake up) to get you through the day.
That means dressing smart, aka wearing something with a few pockets, preferably deeper than coin-purse-level shallow. Ladies, we're talking to you. Yes, we know it's an unfair struggle to find a romper that has deep pockets (why), but try to dress practically because as much as you think hiding cash in your bra is a good idea, it's not when it comes to taking it out to pay (excuse us while we feel ourselves up for some money).
Apparently, fanny packs are coming back in style, but if you'd rather not add some junk to your trunk, there's always the new and gracious cashless wristband, mailed to you by Lolla upon purchasing your ticket. Once you have your wristband, you'll just need to activate it online to add money for a completely card-free experience at the festival. Trust us, it makes everything easier.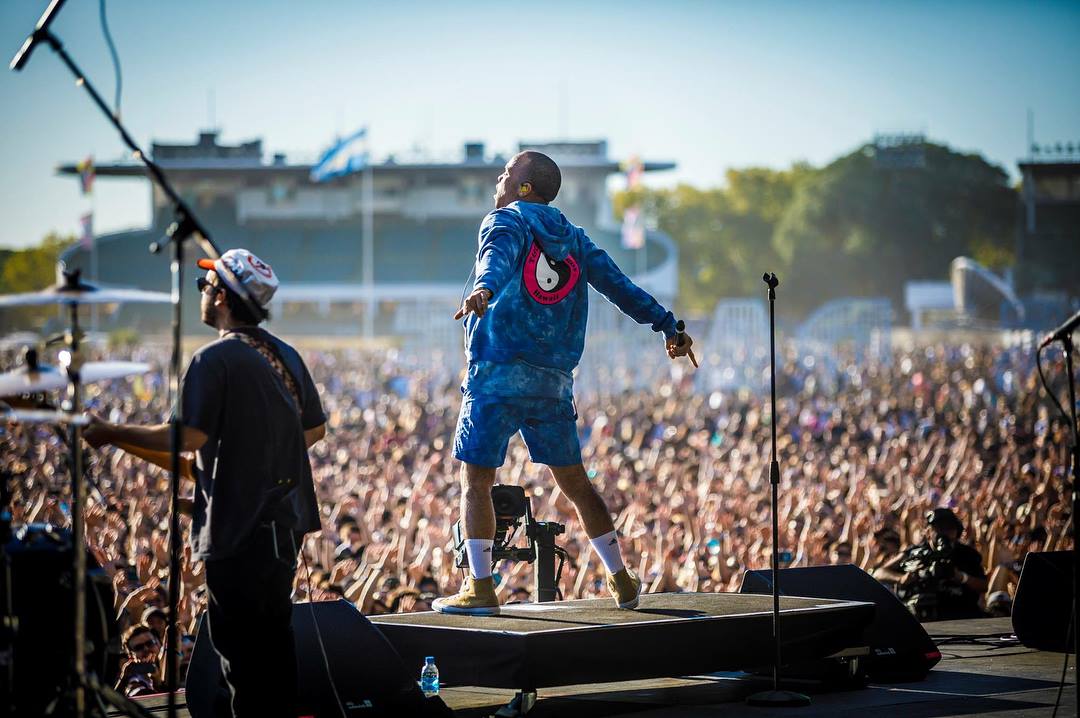 In addition to bringing as little with you as possible, you should wear clothing that makes sense. Whether you're a bandeau-and-short-shorts girl or a full-body green screen suit kinda guy, make sure to match your outfit with a pair of good walking shoes. Think about it—you're going to be on your feet for about 10 hours at Lollapalooza 2020 if you're going for the whole day, which means flip flops and heels are totally off-limits, no matter how cool your punk-ass, spiky pumps are. Boots are a hit or miss—you probably don't want to wear anything too heavy, but some Timberland booties are a good option. Gym shoes are even better, so it's a great time to show off your Nike game.
If you're coming in from out of town, or even hailing from the suburbs, skip the hotels. Yes, Lolla has some deals with nearby locations, but they're still hella expensive and you already paid an arm and a leg to purchase a pass. Instead, try to score an Airbnb, whether that's right downtown near Grant Park or in one of the neighborhoods that offer a quick CTA ride into the Loop. You can find flats, studios, or even single rooms for as low as $30 sometimes, so live low-key and save your cash for the festival itself.
Are you a Lollapalooza veteran? Share your tips and tricks in the comments below!
At UrbanMatter, U Matter. And we think this matters.
Tell us what you think matters in your neighborhood and what we should write about next in the comments below!
Featured Image Credit: Lollapalooza
READ MORE LIKE THIS
DOWNLOAD THE URBANMATTER APP
FIND PARKING