Okay, so New Year's Eve was intense. You have a banging headache. Have no idea where your car keys are. You sent a regrettable text to your ex last night and you smell a little like vomit. No, you may not remember all of last night, but you do know it was fun.
But no, no, no… don't roll over and go back to sleep. Last night was just a warm-up! Time for part 2 my friends. So splash some water on your face and text your friends to make sure they're still alive. If there was ever a time to do brunch, it is now.
Here is the Ultimate New Year's Guide to the best brunch spots in Chicago.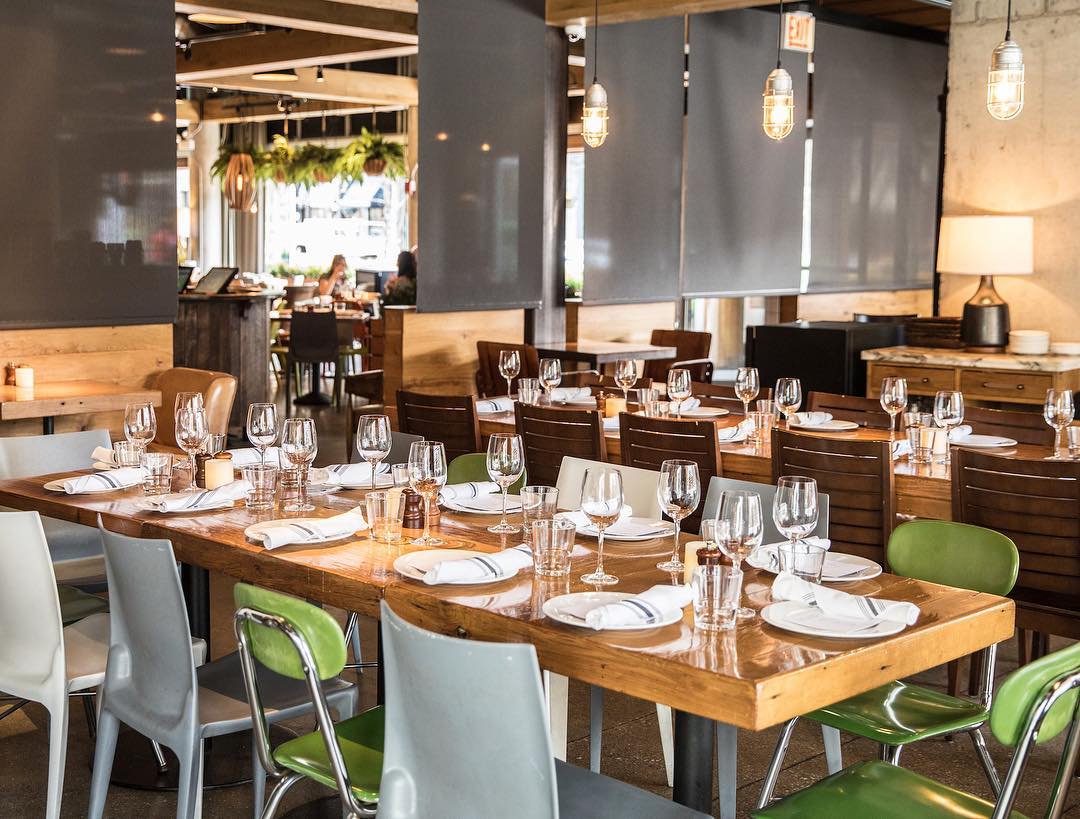 519 North Clark Street
Beatrix is a refined, yet casual eatery with a modern interior. They offer an array of options, from their wine and cocktail bar to their bakery and cafe. And this New Year's Day, they're presenting us with their most talked about brunch specials. Get the day started with a Spicy Bloody Mary for $12, or a Boozy Banana Joe containing caffe moka and almond milk for $10. And of course, we can't forget their savory food menu, like their House-Made Belgian Style Waffle priced at $12.95, and Mushroom Quinoa Burger for $13.95.
Brunch from 8am – 3pm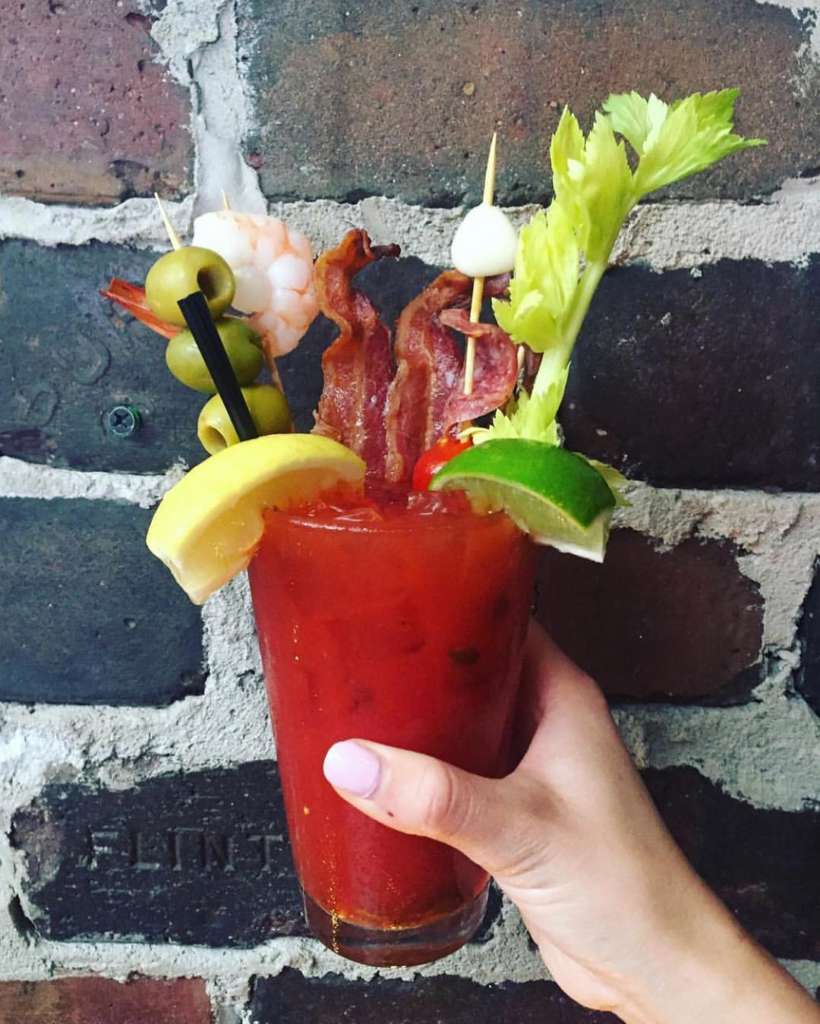 2024 North Halsted Street 
Some of us had rougher nights than others and are having a hard time getting out of bed.
So here's a Spanish Restaurant who understands the hassle of getting ready and is gifting you with the options to wear your pajamas. Yes, you heard correctly. Roll straight out of bed and head to Cafe Ba-Ba-Reeba to enjoy authentic Spanish dishes. While you're at it, indulge in their Build Your Own Bloody Mary Bar. Even better, those who wear their pajamas are given a gift card equal to the price of their meal!
So it's a win-win situation.
Brunch from 9am – 3pm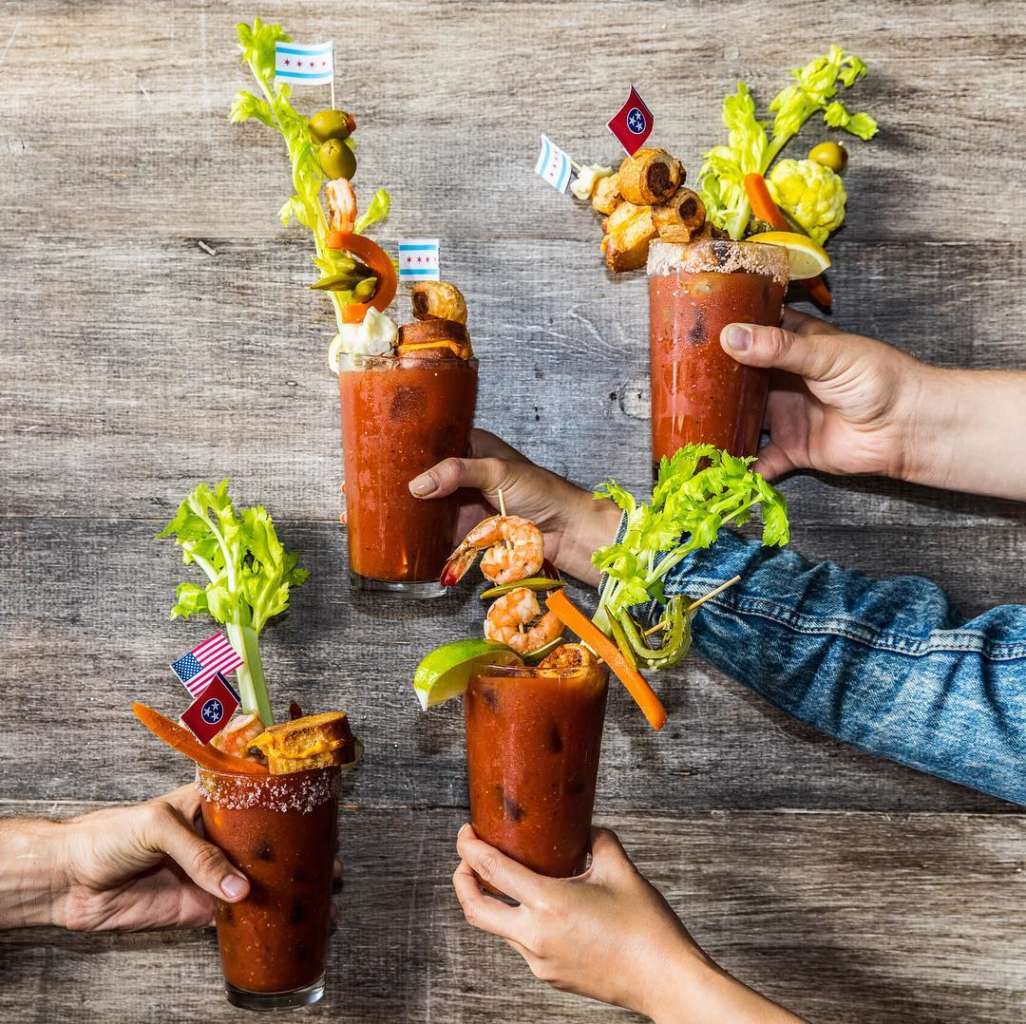 435 North Clark Street 
Okay, let's all agree on ditching our New Year's Resolution just this one time.
Bub City is serving all the BBQ and beer you can handle this New Year's Day. Get acquainted with their southern-style brunch menu and grab a Build Your Own Bloody Mary's, starting at $12.95. Wing specials and $15 pitchers of Modelo and Budlight are available all day to splurge on while you enjoy live music. If you're looking to stay longer, Karaoke starts at 10pm, so you can pregame til then. So let's eat! We won't tell if you don't…
Brunch from 10am – 3pm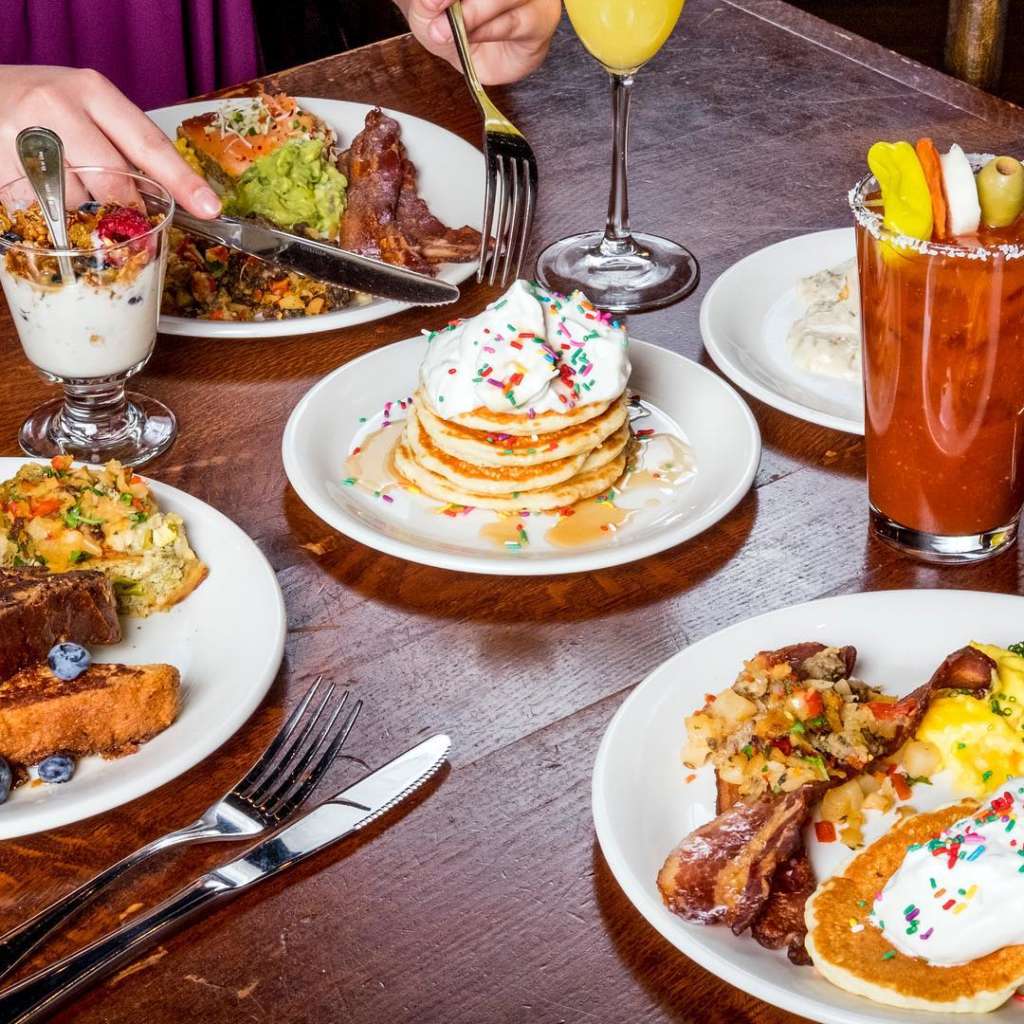 1954 North Halsted Street 
This pizzeria is another brunch spot to dine in your pajamas for the lovely exchange of a gift card (equated to the price of your meal.) Not only is Stella Barra a fun, comfortable atmosphere, but they also have $5 mimosas, Bellinis, and Bloody Marys. To add to their cheap and delicious libations, they also have an endless brunch menu. That's right — endless Egg Enchiladas, Cinnamon Roll Breading Pudding, and Smokey Bacon Mac 'n' Cheese.
Brunch from 9am – 2pm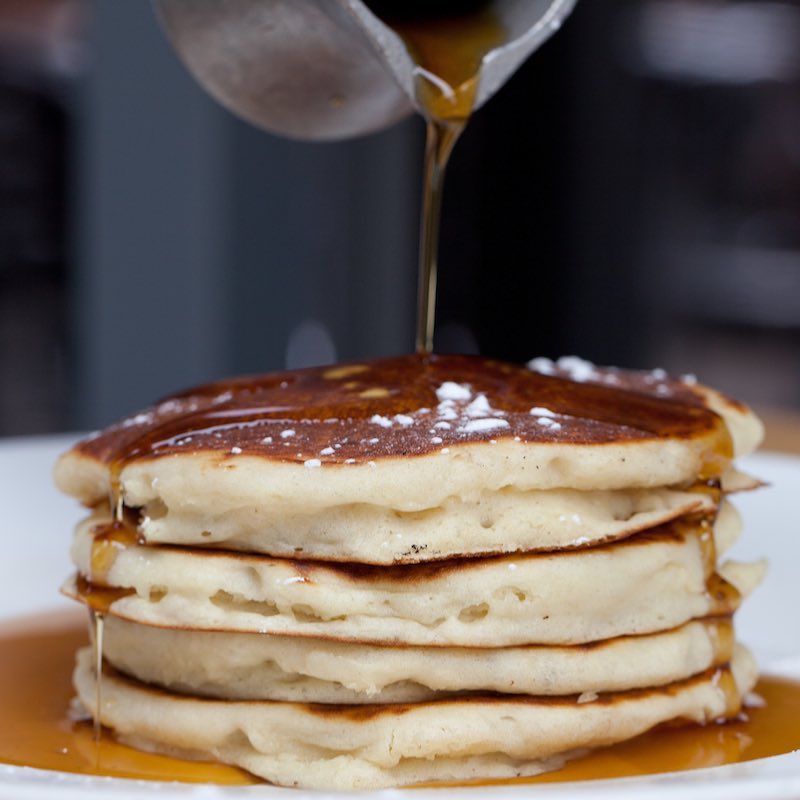 51 West Hubbard
While recapping on last night adventures, recoup with Hub 51's brunch buffet for $36 per person, and $15 for children 12 and under. This trendy American restaurant has a pretty diverse food option, like their sushi station, or yummy chilaquiles reminiscent to brioche french toast. They also have tacos, burgers, and more. And we can't forget the liquor — check out their Bloody Mary and Mimosa Bar for $8 each.
Brunch from 10am – 3pm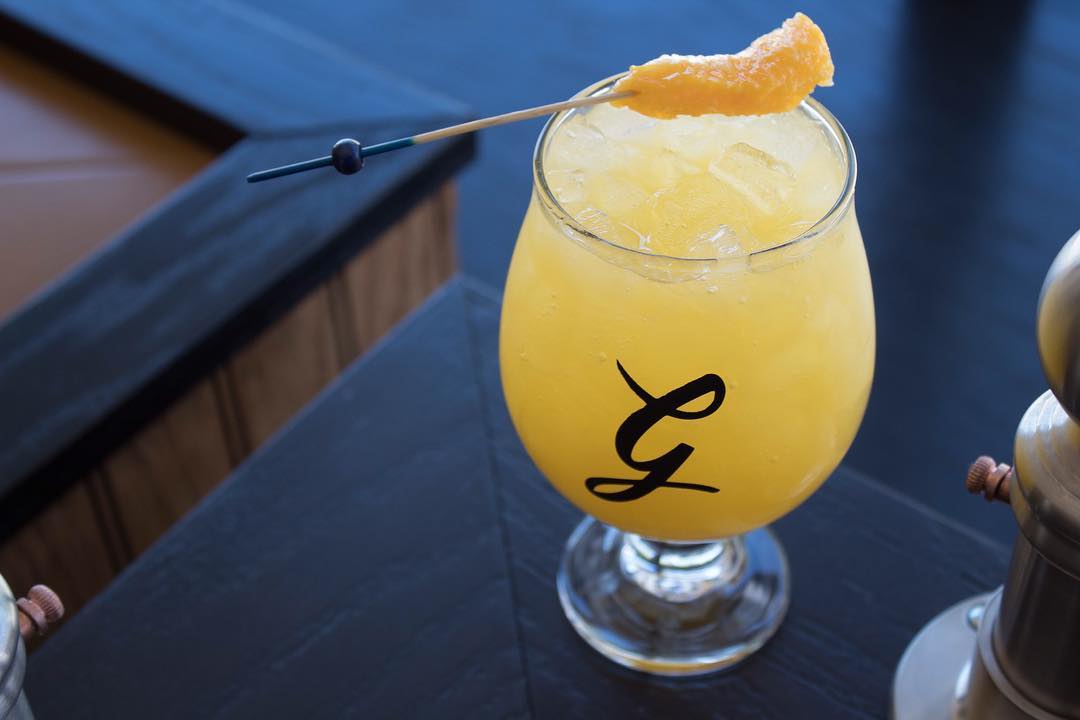 2075 North Lincoln Avenue
If a classic, intimate ambiance is more of what you're looking for, spend the day at Lincoln Park's Gemini. It's an exquisite venue with a scrumptious brunch menu, like their Strawberries & Cream Waffle priced at $11, or for a lighter meal, the Sticky Cinnamon Bun for $7. For New Year's Day, enjoy fried chicken all day and bottomless mimosas for $18.
Brunch from 10am – 3pm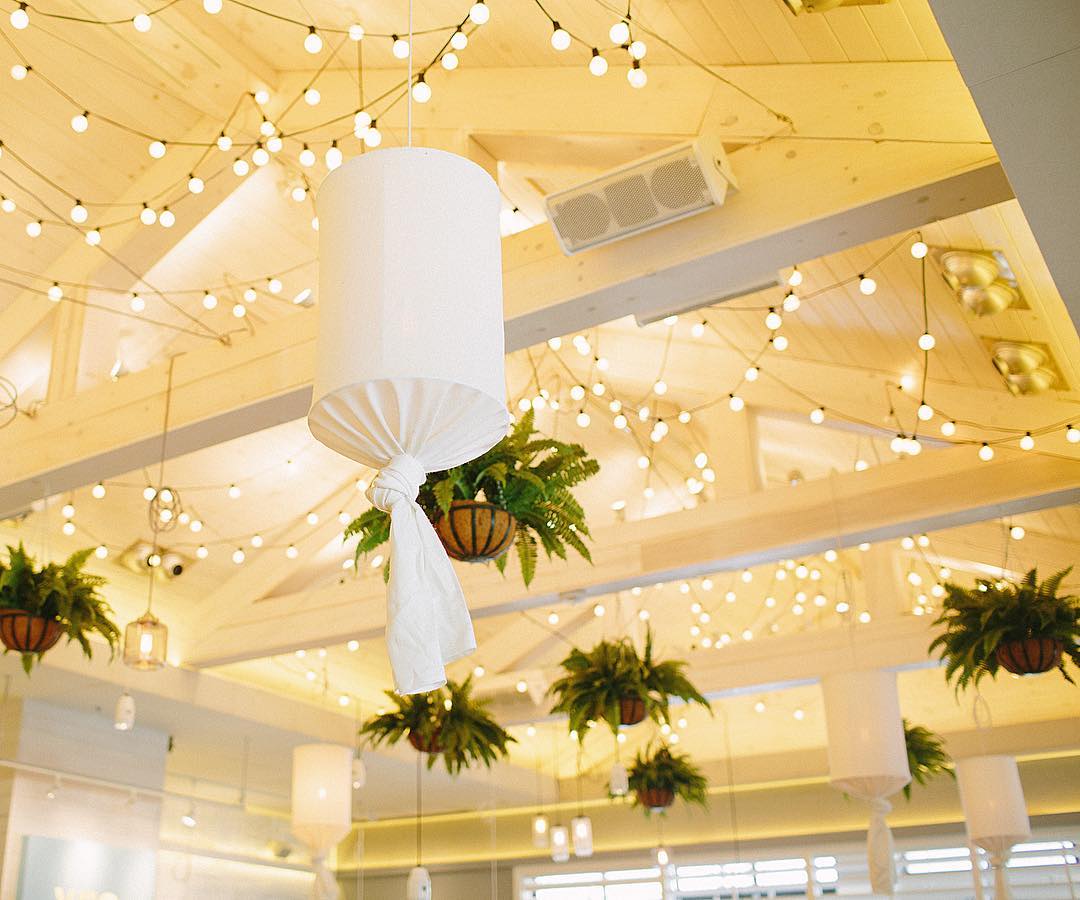 1954 North Halsted Street
Also in the Lincoln Park neighborhood is a West Coast inspired restaurant that'll give you the breath of fresh air you'll need after a turnt New Year's Eve. With its bright and airy interior, the restaurant is serving tropical cocktails, starting at $11.95. Settle on in for their awesome brunch menu. And if you're not feeling brunch, then there's always a plentitude of handcraft sandwiches, pastas, and tacos.
Brunch from 9am – 4pm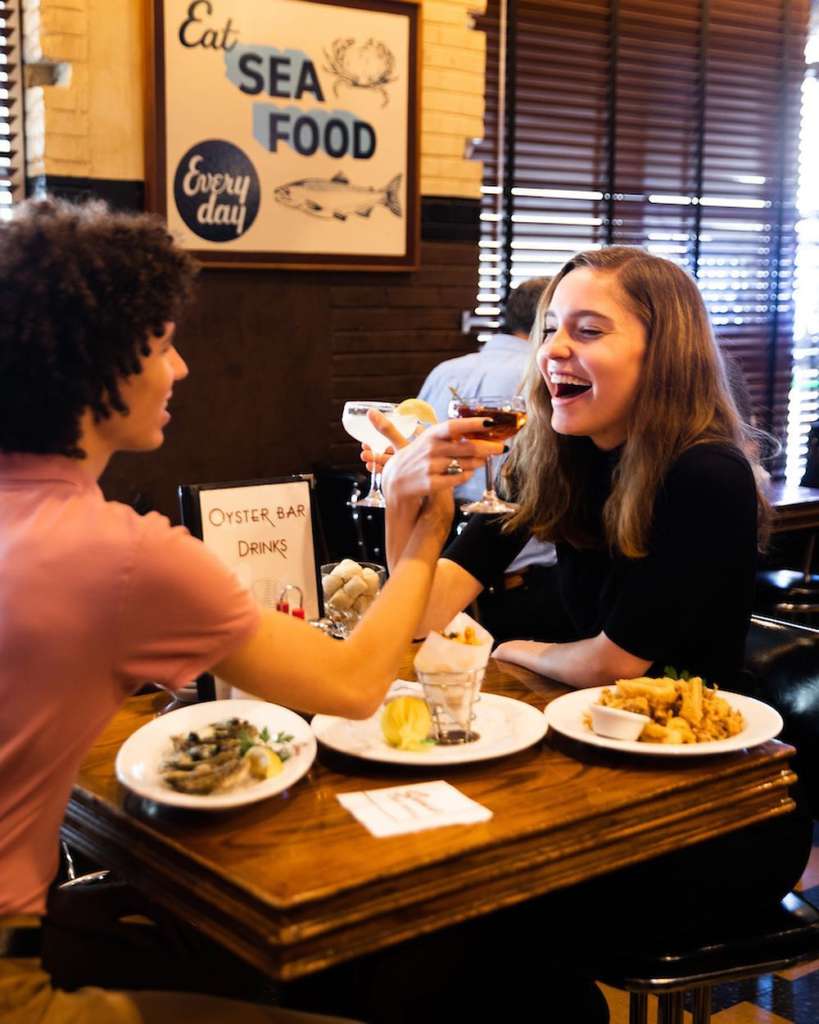 21 East Hubbard Street
This sophisticated seafood restaurant is bringing in the New Year's Day with $6 Bloody Mary's and Classic Champagne Mimosa's for $10. For brunch, you can choose between their top-grade seafood or traditional breakfast menu items such as the Cinnamon Roll French Toast. Or you can settle on their enticing table sweets. The choice is all yours. Guest wearing pajamas receive a $20 dollar gift card. The price is $75 for adults, $15 for kids 7 – 12. Free for children under 6.
Brunch from 10am – 3pm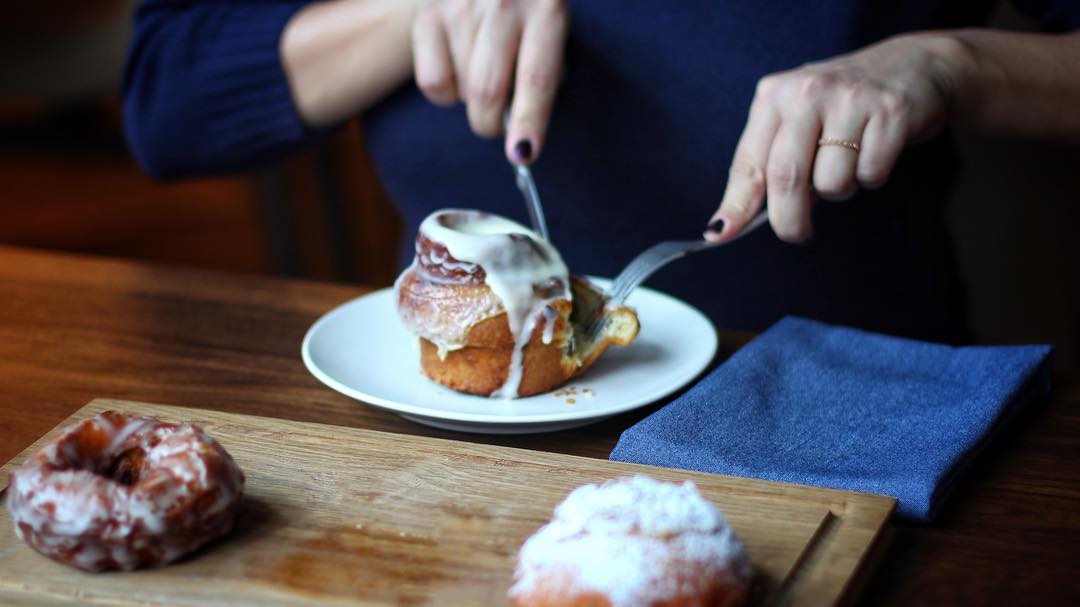 912 North State Street
Walton Street Kitchen is the perfect venue for a classy, New Year's Day brunch. With its cool and contemporary decor, this Gold Coast haunt is a great place to be for laid-back fun. It has two stories and amazing, specialty brunch cocktails for $5.
Brunch from 10am – 3pm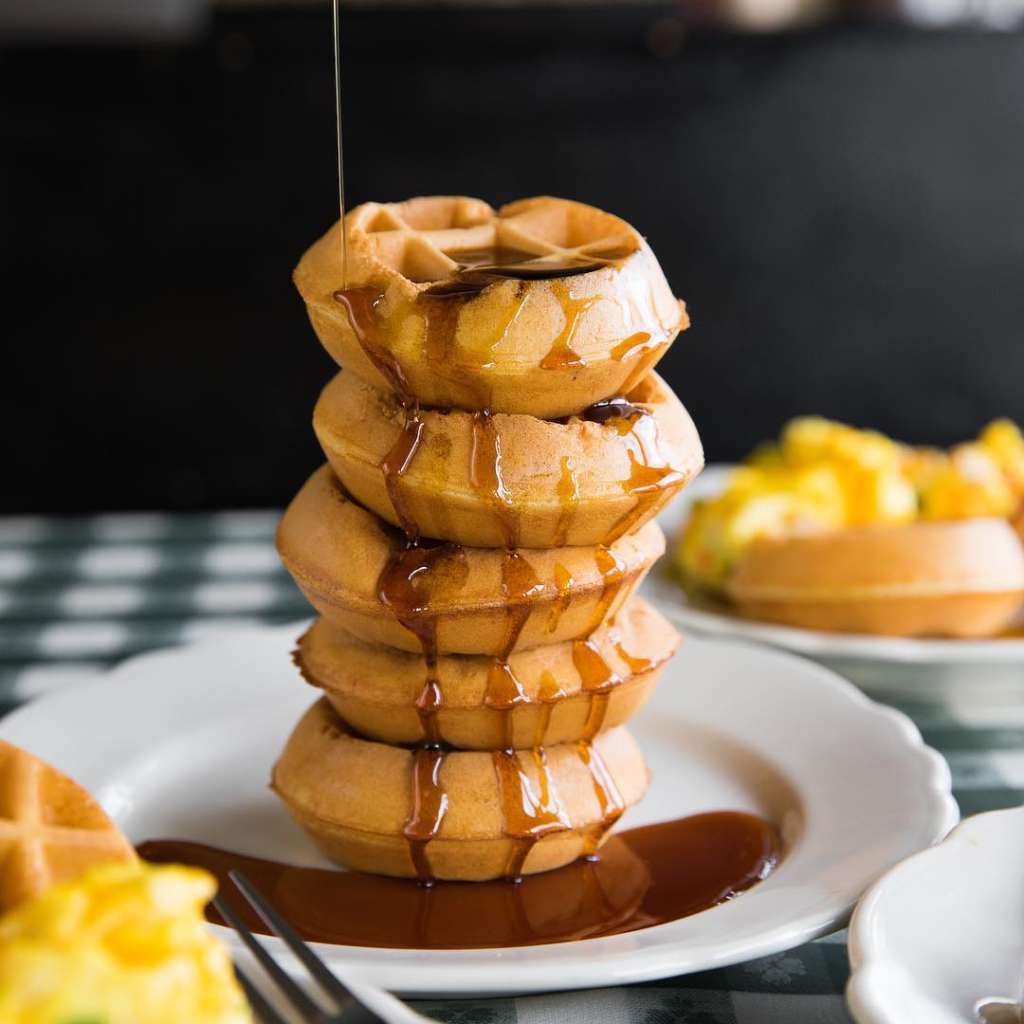 2056 Lincoln Park West
R.J. Grunts is the chief hangover healer of Chicago, with its $5 Bloody Mary's and Mimosas and remarkable Wake Up Shake that fuses yogurt, coffee, and home-made caramel. Sealing the deal is their All-U-Can-Eat brunch menu, priced at $16.95. For those who are actually going to do their New Year's resolution, a massive salad bar awaits that'll make you feel good about eating healthy.
Brunch from 10am – 3pm
Restaurants will be crowded, so make sure you reserve online or on the phone now, so you won't have to wait later.
Know any more great brunch spots open on New Year's Day? Let us know below!