The Memorial Day Weekend 2019 events and activities are held to honor the citizens who've made the ultimate sacrifice, and it's a great reason to celebrate our nation and patriotism. Luckily, it's also a time for warm weather, and many consider the Memorial Day weekend to be the official kick-off of Summer.
Appreciate first the importance by attending the Memorial Day Parade right here in Chicago. Then you'll have all the reason in the world to spend time with family and friends throughout the weekend and enjoy your day off by attending the Memorial Day weekend events in Chicago.
Consider this your Memorial Day Weekend 2019 Guide to Chicago.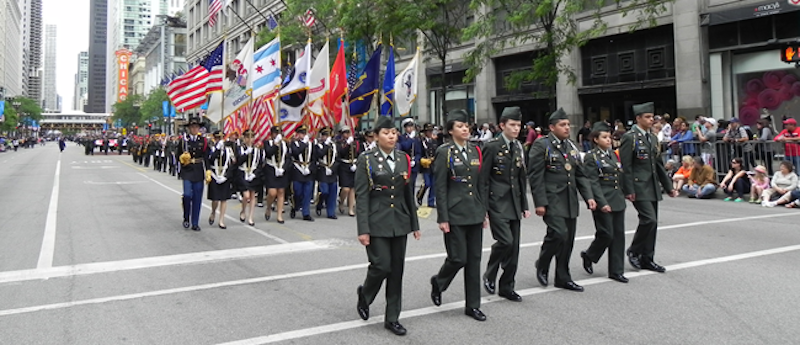 Saturday, May 25 @ Daley Plaza | 50 West Washington Street
Join the city of Chicago on Memorial Day weekend of 2019 in the streets of the city to honor our nation's fallen heroes with one of the largest Memorial Day parades in the country. This Memorial Day weekend event is on Saturday, May 25th and features a Wreath Laying Ceremony that begins at 11 am. The official Chicago Memorial Day parade starts at noon down State Street from Lake to Van Buren.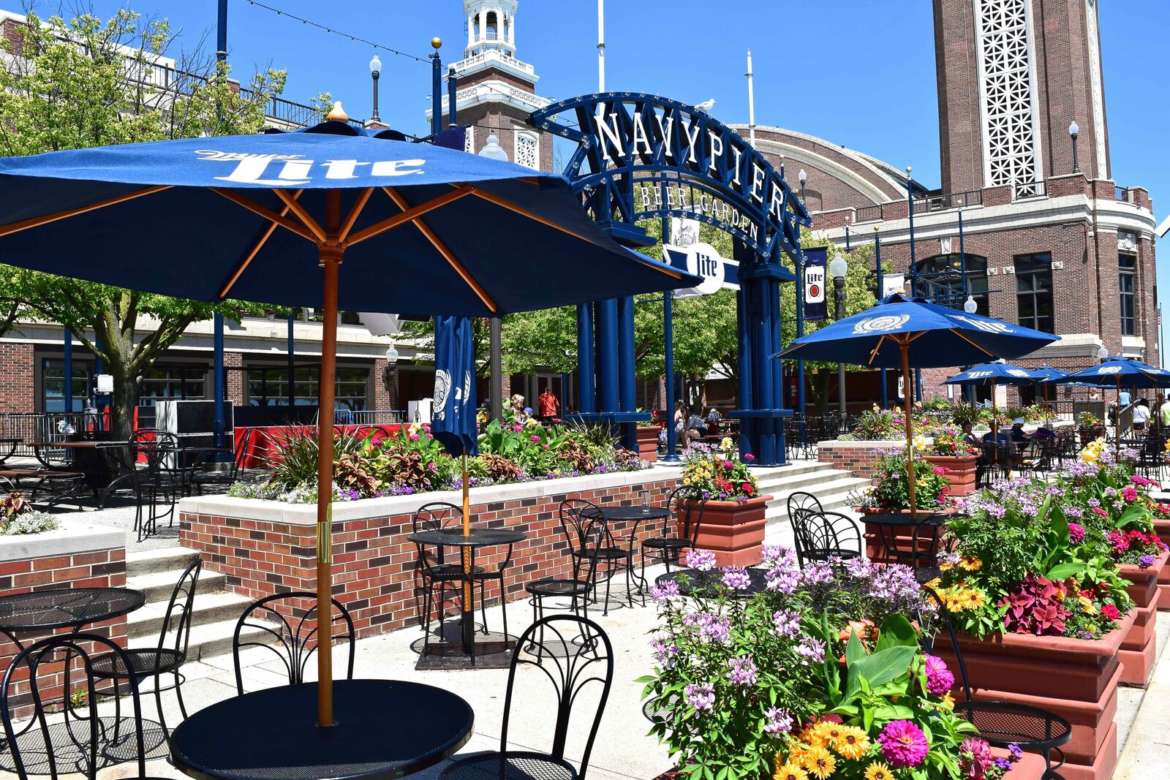 Friday, May 24 – Saturday, May 25 @ Navy Pier | 700 East Grand Avenue
If you want to spend time outdoors this weekend, we recommend heading to the Memorial Day weekend event at Navy Pier at the Miller Lite Beer Garden. Enjoy free live music (Live on the Lake!) and unbeatable Lake Michigan views over Memorial Day weekend 2019. There isn't anything better than a weekend at Navy Pier in the summertime, so get started early this year and enjoy $5 Miller Lite drafts and $5 Miller High Life bottles, $8 wines, and kids meals for $6.50.
Peep the Live on the Lake! The music lineup that will be attending this Memorial Day weekend event include:
2 p.m. to 4:30 p.m. The Contenders
5:30 p.m. to 8 p.m. Creedence Revived
9:10 p.m. to 11:30 p.m. Soul Commitments
Friday, May 24 – Monday, May 27 @ Navy Pier | 600 E Grand Ave
What better way to watch Memorial Day weekend 2019 fireworks than aboard a cruise ship with spectacular views of the skyline? This is an entertaining and relaxing Memorial Day weekend event that is occurring from May 24–27 and includes a new buffet menu, cash bar, and live DJ entertainment. Treat yourself to a two to three-hour cruise with your friends or family.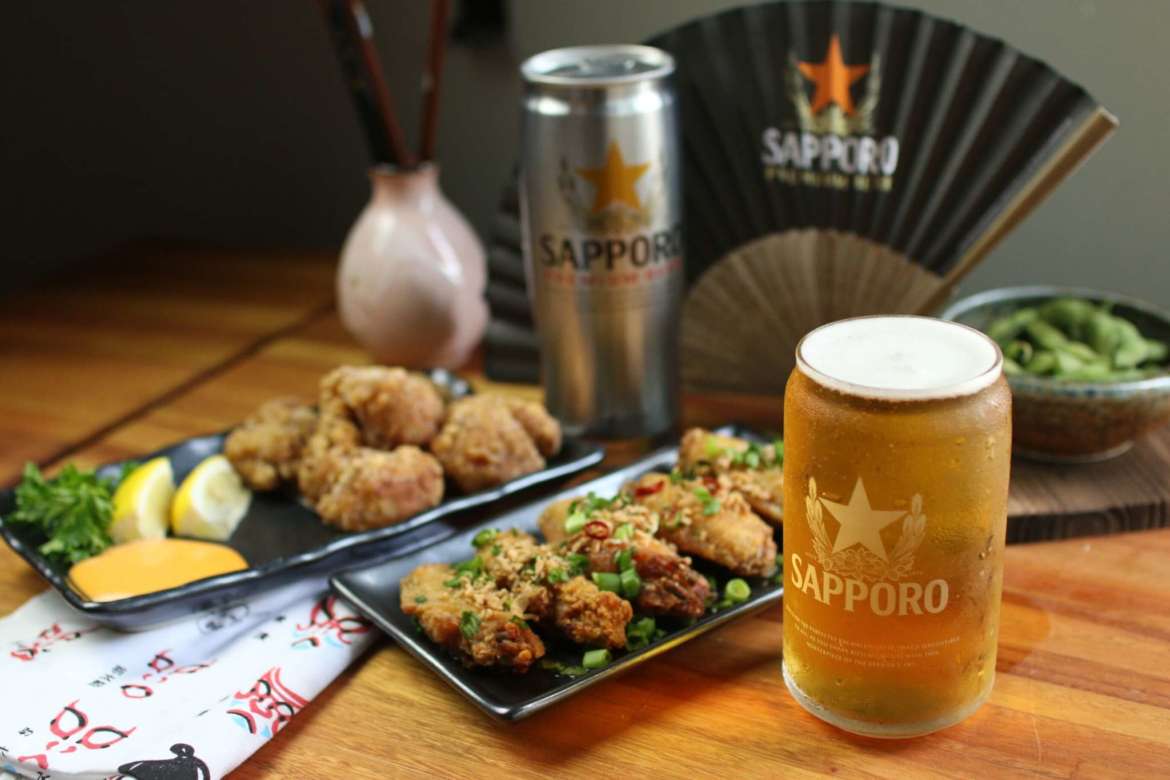 Friday, May 24 – Monday, May 27 @ Kizuki Ramen & Izakaya | 1482 N Milwaukee Ave
If you've never had a taste of Kizyuki's marinated, crispy wings topped with a lemon glaze, now is your chance. They're serving up all-you-can-eat wings for two + one pitcher of Sapporo for just $29.99 throughout the Memorial Day weekend 2019. If that isn't the deal of the century, we don't know what is.
The special at this Memorial Day Weekend event is available during happy hour Friday, May 24 through Sunday, May 26 from 3 p.m. to 5 p.m. and 9 p.m. to close and on Monday, May 27 from 5 p.m. to 7 p.m.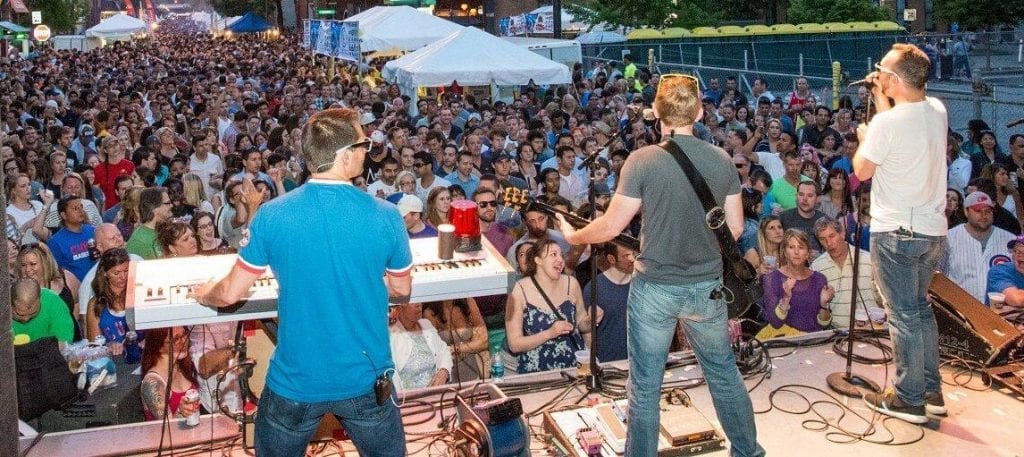 Saturday, May 25 – Sunday, May 26 @ 3200 North Sheffield Ave
Another excellent place to go on Memorial Day weekend 2019 is the Belmont-Sheffield Music Festival. This outdoor festival returns for its 35th year spanning Sheffield from Belmont to Roscoe from 11 am–10 pm. This Memorial Day weekend event features food, drinks, and live music by local street fest favorites across two stages. The Belmont-Sheffield Music Fest is the ultimate summer opening party.
Saturday, May 25 – Sunday, May 26 @ 1340 West Washington Street
One of the most appealing places to go on Memorial Day weekend 2019 is the Randolph Street Market Festival. Shop vintage, antique, art, vinyl, indie designer goods, global goods, eats, and drinks from over 300 vendors at this European-style indoor and outdoor market. General admission is for this Memorial Day weekend event is $10, kids 12 and under are free, and pets are welcome. You can also shop their ticket packages to get the most out of your weekend!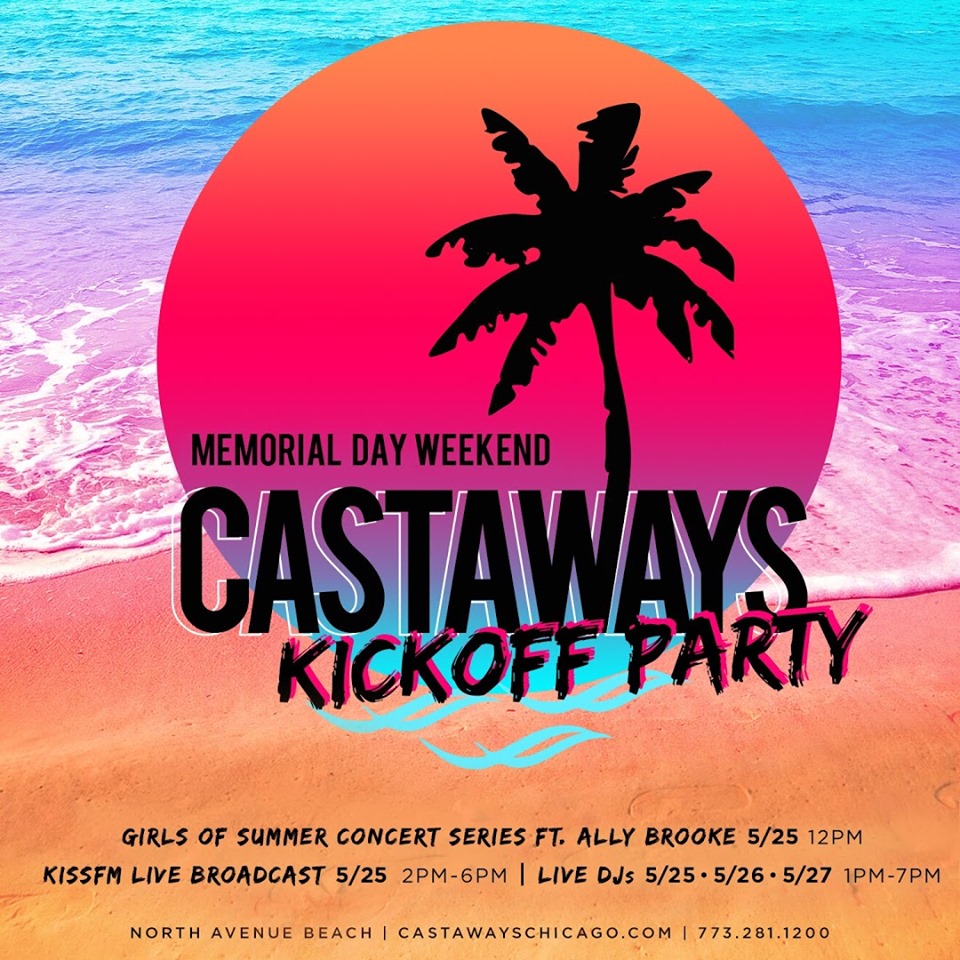 Saturday, May 25 – Monday, May 27 @ Castaways | 1603 North Lake Shore Drive
It's not officially summer until Castaways is open! And it's about damn time. On Saturday, May 25, enjoy the Girls of Summer Concert Series ft. Ally Brooke at 12 pm, followed by a KISS-FM Live Broadcast from 2 – 6 pm. Rotating live DJs will perform at this Memorial Day weekend event through Monday while you sip on delicious Castaways specialty cocktails like the Mango Margarita, Pina Colada, Absolut & Lemonade, and Strawberry Daiquiri. Cabanas are available for rent daily through Labor Day from 11 a.m. – 7 p.m. ($1500 F&B minimum) with up to 12 people max at Chicago's favorite beach house.

Sunday, May 26 @ Lake Shore Drive
Take the chance of a lifetime and bike along Lake Shore Drive for a good cause this Memorial Day weekend. This event supports the Active Transportation Alliance, which is a non-profit organization that keeps bicycling, walking and public transit safe, convenient and fun. Tickets start at $50 for members of Active Trans, $55 for non-members, and will increase on race day, so get registered today!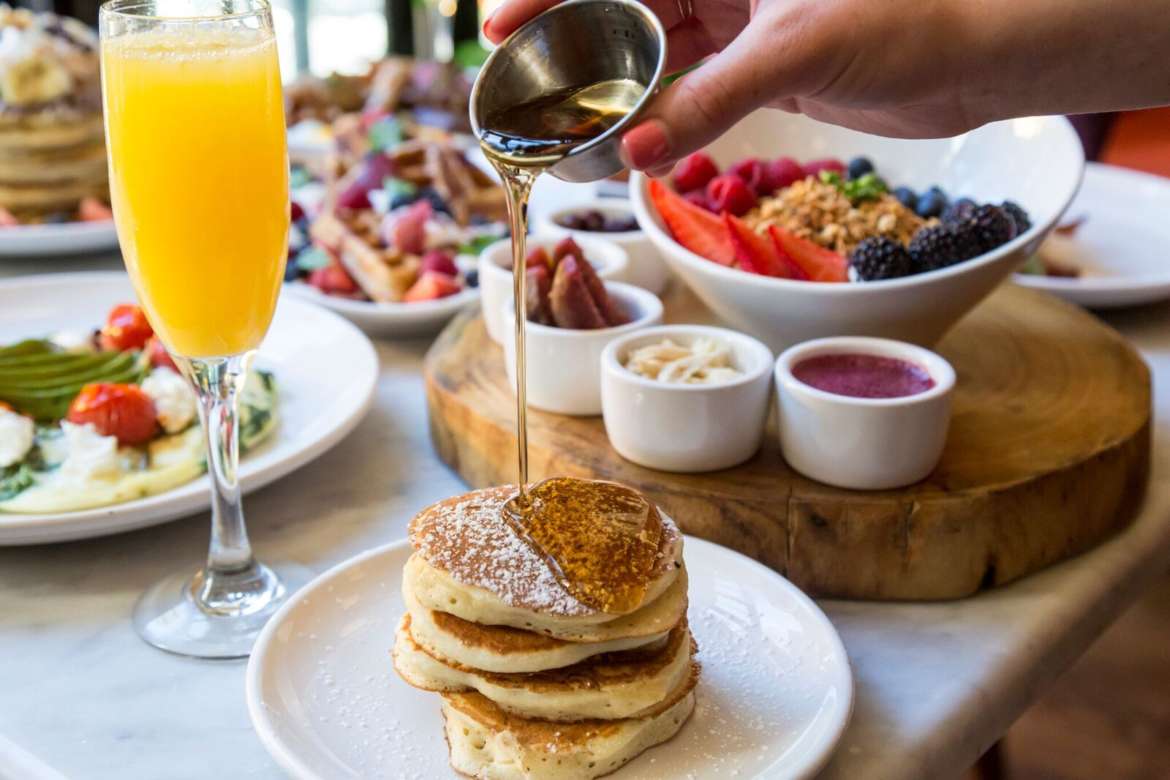 Sunday, May 26 @ Hubbard Inn | 110 W Hubbard St
Ready for the brunch of your life? Hubbard Inn is hosting a brunch party throughout the Memorial Day weekend 2019 from 10 a.m. – 4 p.m. with $20 bottomless mimosas, bloody marys, or rosé with purchase of brunch entree (90-minute limit on bottomless drinks). Enjoy their brunch menu of Southern Fried Chicken and Malted Waffles (seasoned and confit chicken, vanilla malted waffle, bacon maple jus), Steak and Eggs (chimichurri marinated 8-ounce skirt steak, eggs your way, breakfast potatoes), Peppercorn Pastrami Hash (smoked peppercorn pastrami, fingerling potatoes, calabran vinaigrette, fine herbs, pickled fresno, poached hen egg), and more.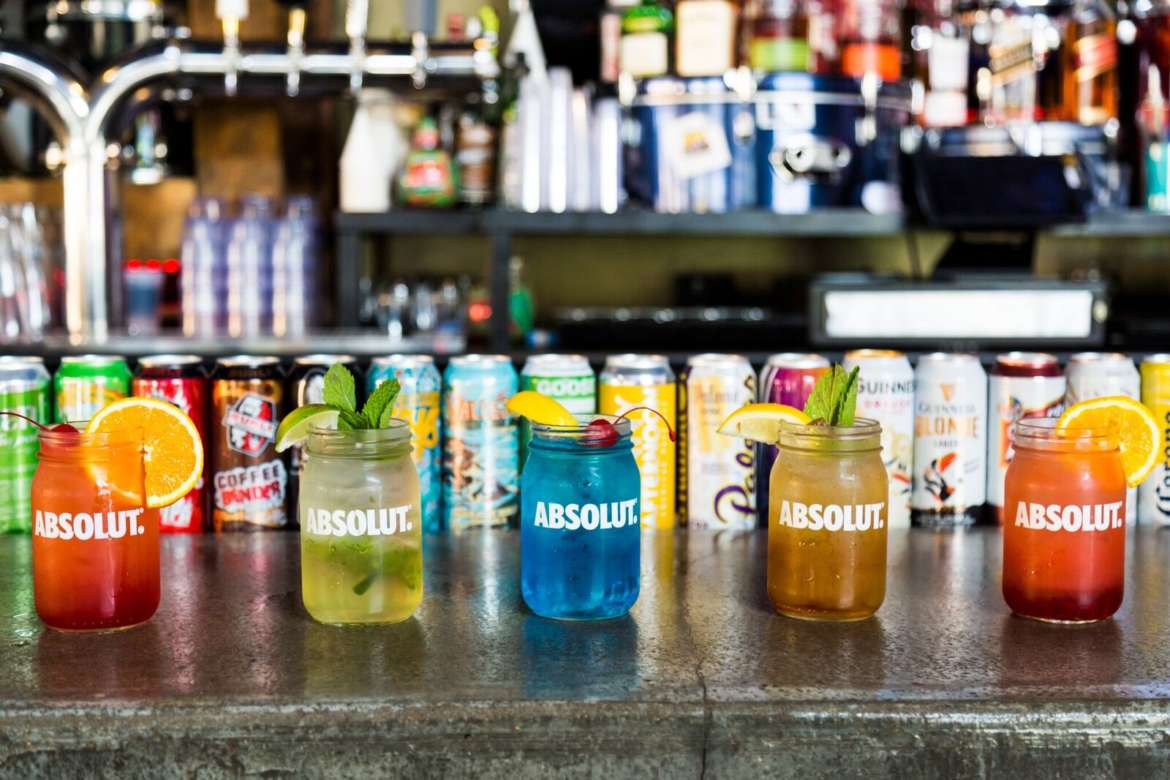 Sunday, May 26 @ HVAC Pub | 3530 N Clark St
Need to find places to go on Memorial Day weekend that is kid friendly? HVAC has you covered with a full day of live music, a family-friendly country show for kids, and plenty of patriotic drink specials to hold the adults over. The patriotic drink specials that are available throughout the Memorial Day weekend 2019 include HVAC's vodka lemonade stand, Lynchburg lemonades and other flavored lemonades ($12 for 16-ounce; $20 for 32-ounce; $40 for 72-ounce pitcher), as well as $8 Apple Pie and Bomb Pop shots (blue curacao, lemonade, vodka). They'll also have a brunch menu going from 10 a.m. to 4 p.m. at this Memorial Day weekend event.
The full schedule is below with links to buy tickets and get registered.
The Best of Country presented by Animal Crackers
Doors at 9 a.m. | Show at 9:30 a.m. | $10 – $40 tickets; all ages welcome (kids under 1 are FREE)
Funk Brotherz
4 p.m. | FREE
Sheryl Crow: Live Band Tribute
Doors at 6 p.m.| Show at 7 p.m. | $10 tickets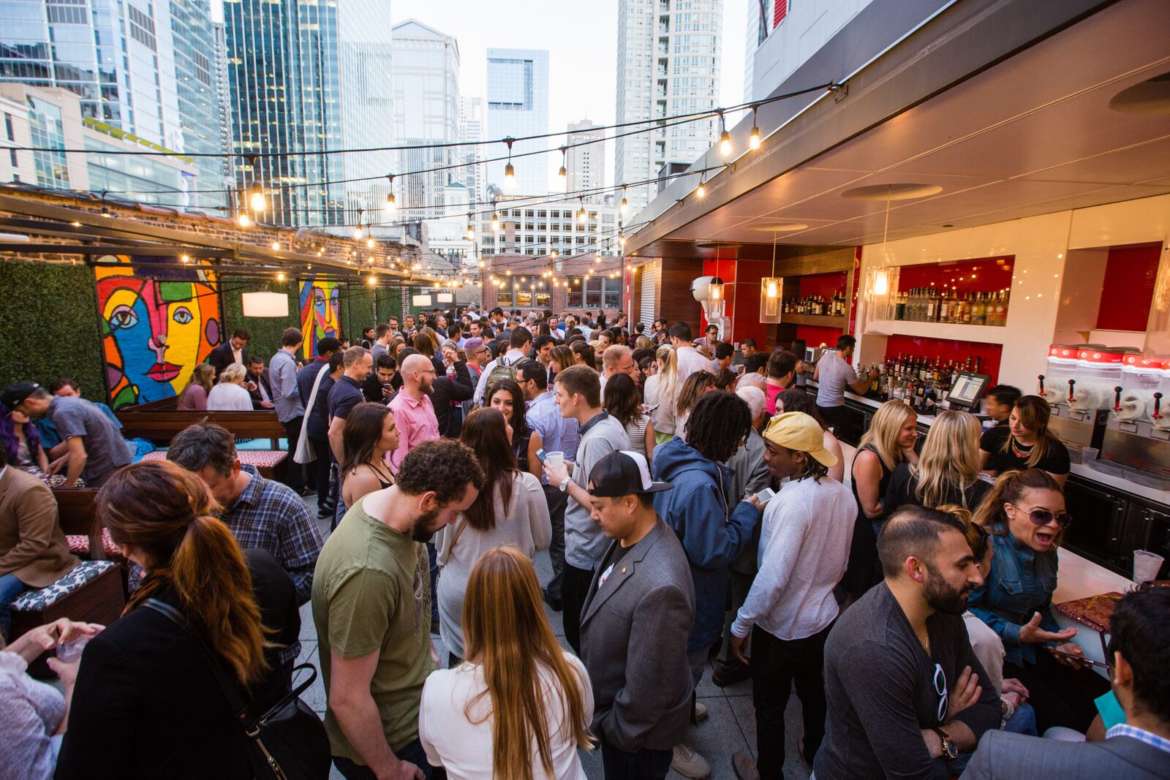 Sunday, May 26 @ Joy District | 112 W. Hubbard St
Starting a new weekly series "Sun-kissed Sundays", Joy District is raising the roof (quite literally) on Memorial Day weekend 2019 with a Sunday Funday Rooftop Party! Their $14 frozen cocktails include a Frozé (rosé, Hangar One Rosé Vodka, strawberry puree), Casamigos Margarita (rotating flavors), and Spray Tan (Red Bull Orange, mango puree, Cruzan Strawberry Rum), as well as bottle service packages. Various types of shareables will also be available at this Memorial Day weekend event. They're to die for.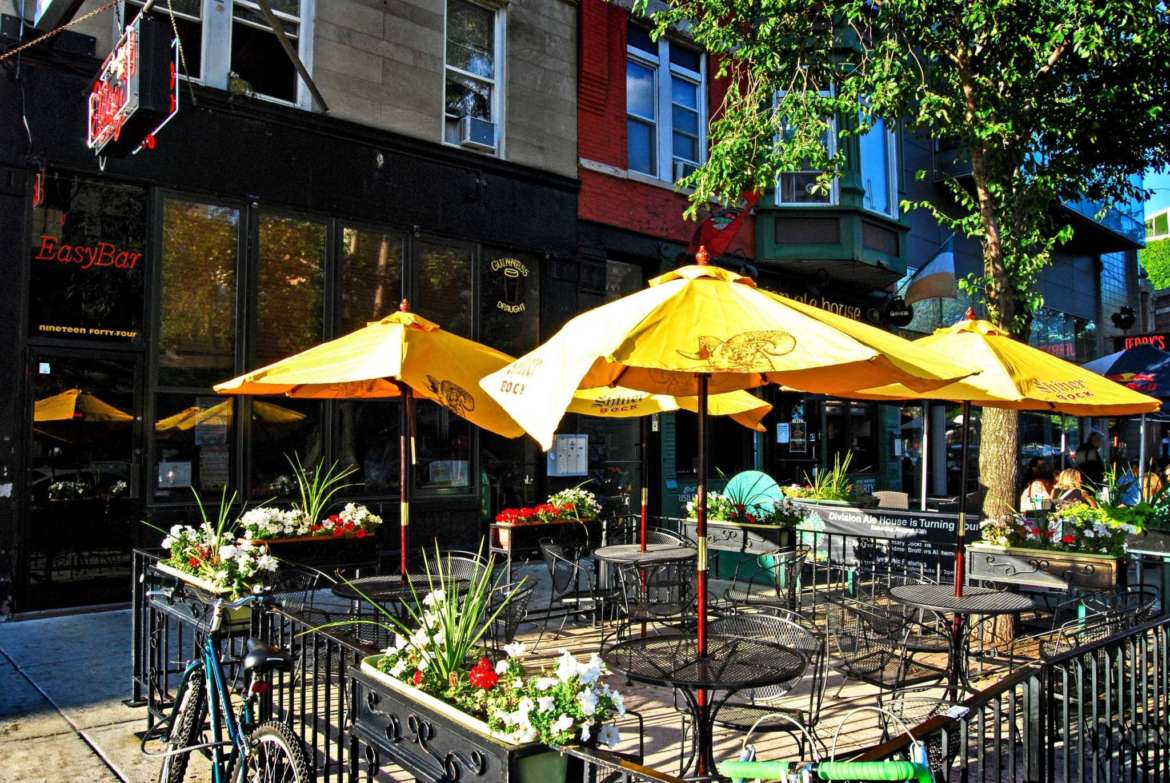 Sunday, May 26 – Monday, May 27 @ Easy Bar | 1944 West Division Street
One of the best places to go on Memorial Day weekend is Easy Bar's annual Cheesy Fest that is occurring on Sunday. Enjoy beer specials from Hopewell Brewing, Seattle Cider, and 4 Hands Brewing, including $2 High Life and $5 Green Chartreuse shots, while you relax on this Wicker Park bar's dog-friendly sidewalk patio.
But don't let the party stop! On Monday, Easy Bar opens at their usual 5 p.m. for their Half-Price Everything Happy Hour from 5 p.m. to 7 p.m. (excluding shots). These all-night specials will include $6 glasses of wine, $2 PBR, and Tecate with a Jimador tequila shot for $6.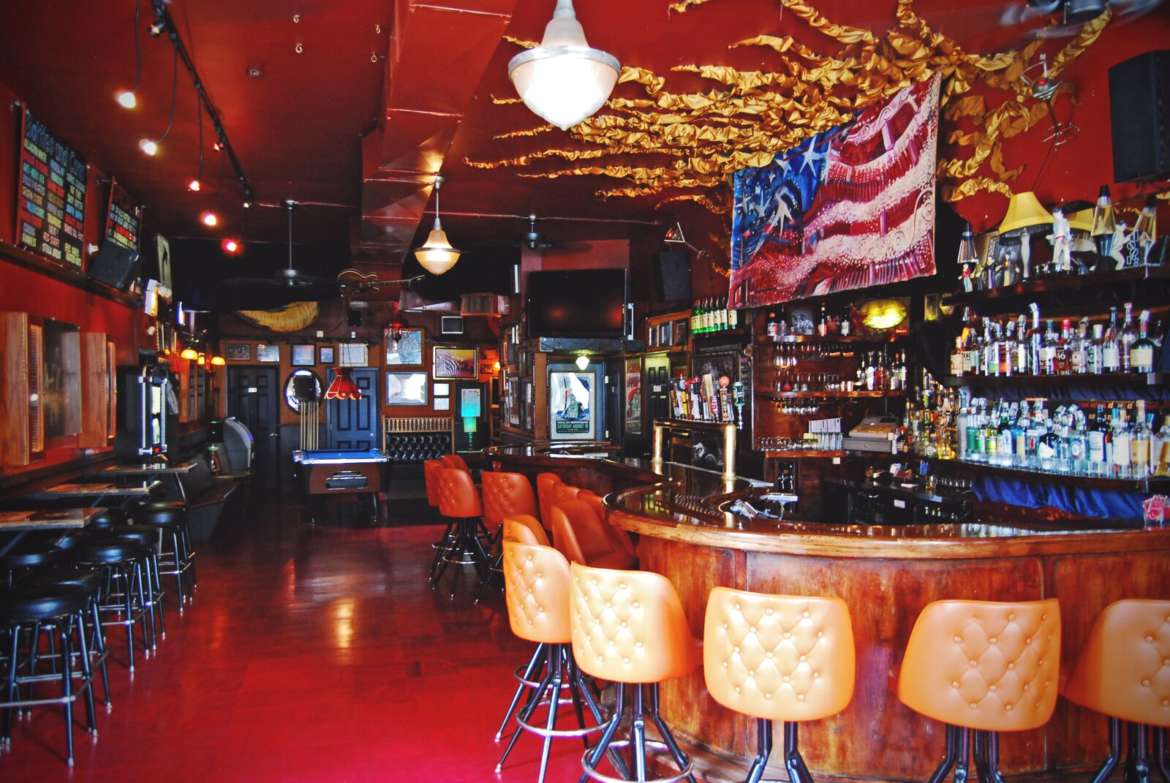 Monday, May 27 @ aliveOne | 2683 N Halsted St
Don't miss your Monday barbecue, but make sure to hit up aliveOne after 5 p.m. They will be offering half-off all beer and cocktails through 7 p.m. during the Memorial Day weekend 2019. Patrons can also take advantage of night specials like $2 Miller High Life bottles and $8 Star Spangled cocktails (Crown Royal, Yellow Chartreuse, fresh lemon juice, orange bitters). aliveOne is going to donate $1 from every Star Spangled cocktail sold to the Wounded Warrior Project. Make sure to get your pool game on for free and stay for free trivia at 8 p.m.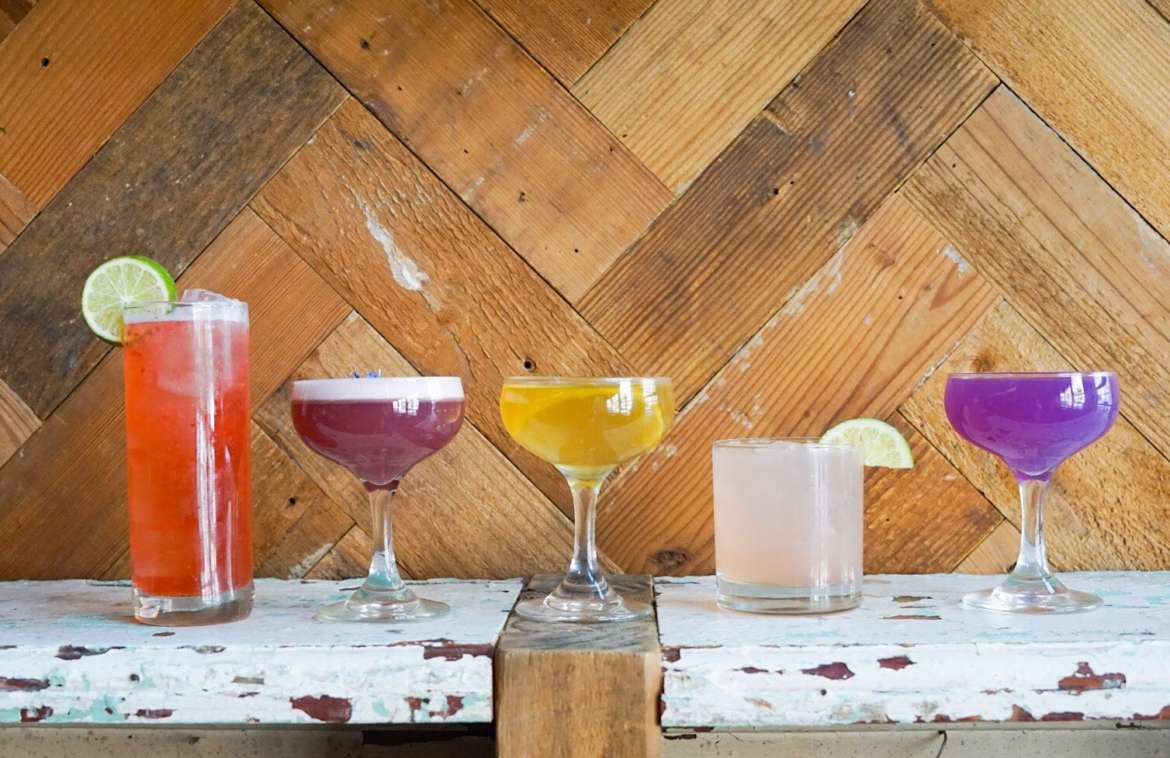 Monday, May 27 @ Remedy | 1910 N Milwaukee Ave
Opening at 7 p.m., Remedy will be one of the funnest places to go for the Memorial Day weekend 2019. Continue your summer barbecue with $8 "Vesper" cocktails, featuring Tito's Vodka, Hendrick's Gin, Lillet, lavender, and honey. You can also get Miller High Life bottles with an Evans Williams shot for $8 and 4 Hands Contact High paired with a Malört shot for $8. Get your party on the right way at Remedy.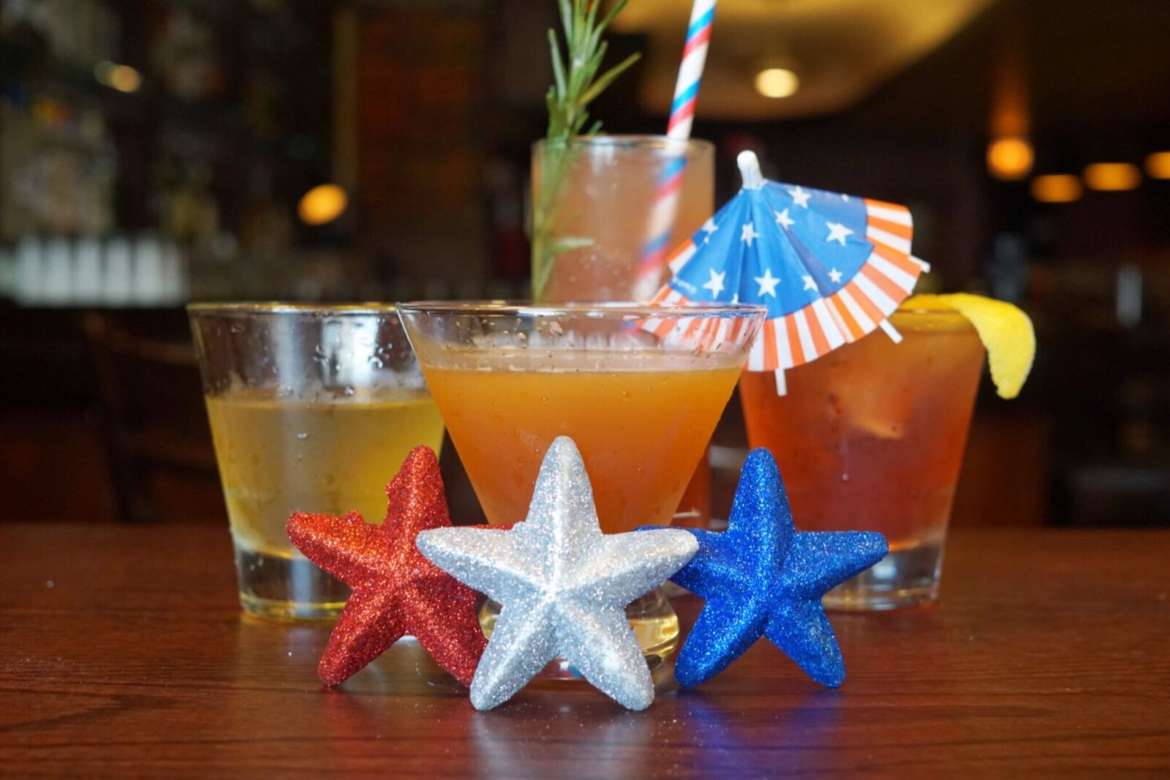 Monday, May 27 @ Estelle's | 2013 W North Ave
Estelle's is taking over your late night this Memorial Day weekend 2019 starting at 10 p.m. on Memorial Day with half-price burgers (normally $10 to $12), including the Patty Melt (Swiss cheese and grilled onions served on Texas Toast), the Surfer Rosa Burger (portobello, Swiss, red pepper), the Blue Velvet Burger (blue cheese, bacon, grilled onions), the Roadhouse Burger (spinach, roasted red peppers, black beans), and the Point Break Burger (pepper jack, grilled jalapenos, guacamole).
Their newest spring cocktail, "F**K Your Patio", will also be available for just $8, featuring Apologue Aronia, Finn's Gin, demerara and lemon juice. There will also be $3.50 rotating drafts and $4 Fernet Branca shots ready for the taking.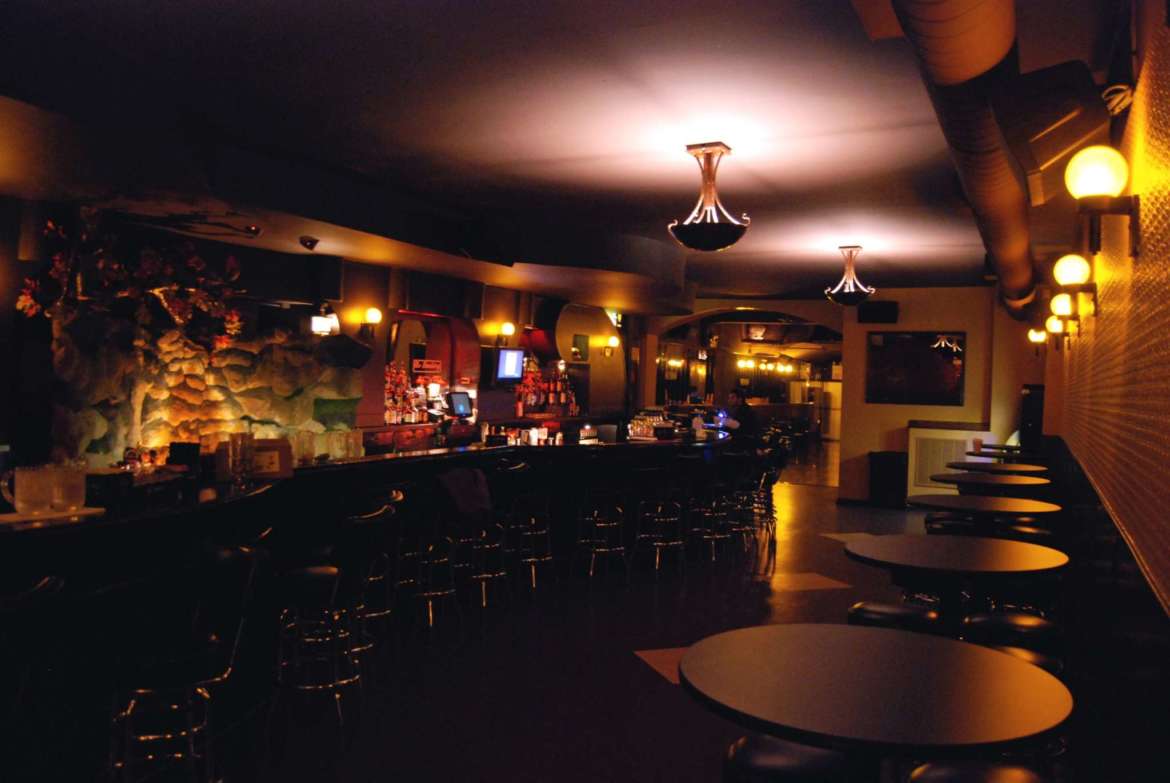 Monday, May 27 @ The Owl | 2521 N Milwaukee Ave
Ready to party into the morning? One of the best places to go this Memorial Day weekend of 2019 is the Owl. It will be open until 4 a.m. on Memorial Day (and every day). They've got $1 off beer and shot combos all night, plus half-price El Jimador Margaritas for $5.50, where you can add a Hopewell Lil Buddy can for $2. Top-notch deals from our favorite Logan Square late-night bar.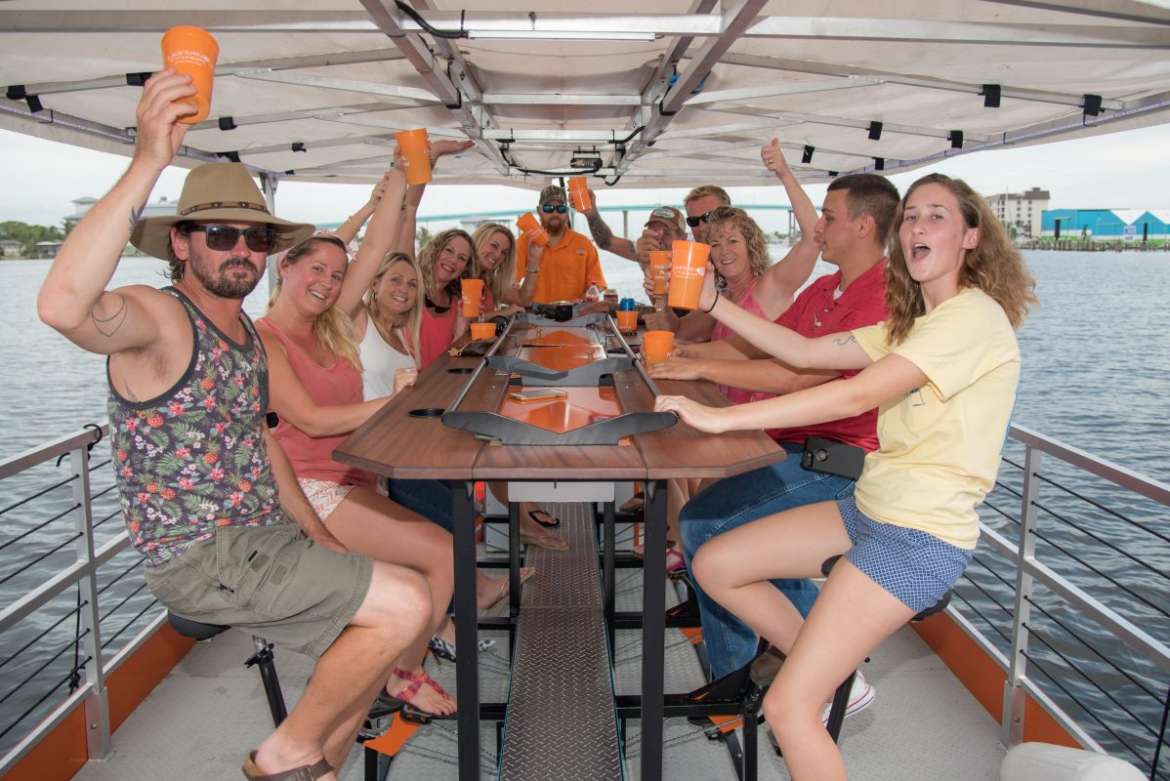 Monday, May 27 @ 400 E Monroe St
If you're interested in a group activity, an excellent place to go for the Memorial Day weekend is Chicago Pedal Boats. They will be taking the concept of the pedal tavern to the water, where you'll sit at the bar with friends and pedal at your own pace along the Chicago River. Chicago Pedal Boats offers private or public cruises, and every boat is commanded by a USCG-licensed captain so y'all stay safe and sound the whole way. You can even BYOB to get your party on and hook up your music to the Bluetooth® sound system.
Best part? We've got a sweet hookup for you to get $25 off your private cruise. Use promo code URBANMATTER and come sail away!