Need some time on Lake Michigan? Chicago Pedal Boats has got you covered. Rent a boat in Chicago and get $25 off with our promo code URBANMATTER.
"Our mission is to bring people together, celebrate life & have fun!" A slogan that totally encapsulates the idea behind Chicago Pedal Boats and its Chicago boat rental services. These boats are perfect for your next bachelor or bachelorette party, a wedding reception, a birthday bash, a divorce party (if you're so inclined), and so much more!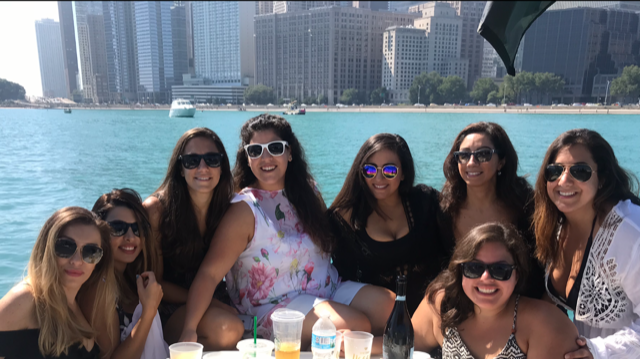 Residents throughout the city use these paddle boats in Chicago to enjoy the unbeatable views and the amenities. Every Chicago party boat is equipped with a Bluetooth® sound system, coolers for your beverages, and easy rollback canvas tops for sunshine or shade! You'll have a USCG-licensed Chicago charter captain on board to keep everyone safe and happy while you enjoy the 90-minute boat ride in Chicago. You can even BYOB to turn the party up a notch and enjoy a day out on the water.
If you're in need of some serious fun, take advantage of the Chicago boat rental services that are available for their spectacular pontoon deck boats. These massive Chicago party boats hold up to 20 passengers and include games like Cornhole, Beer Pong, Flip Cup, Connect Four, and even a multi-purpose folding table to bring out your inner competitiveness. No pedaling required.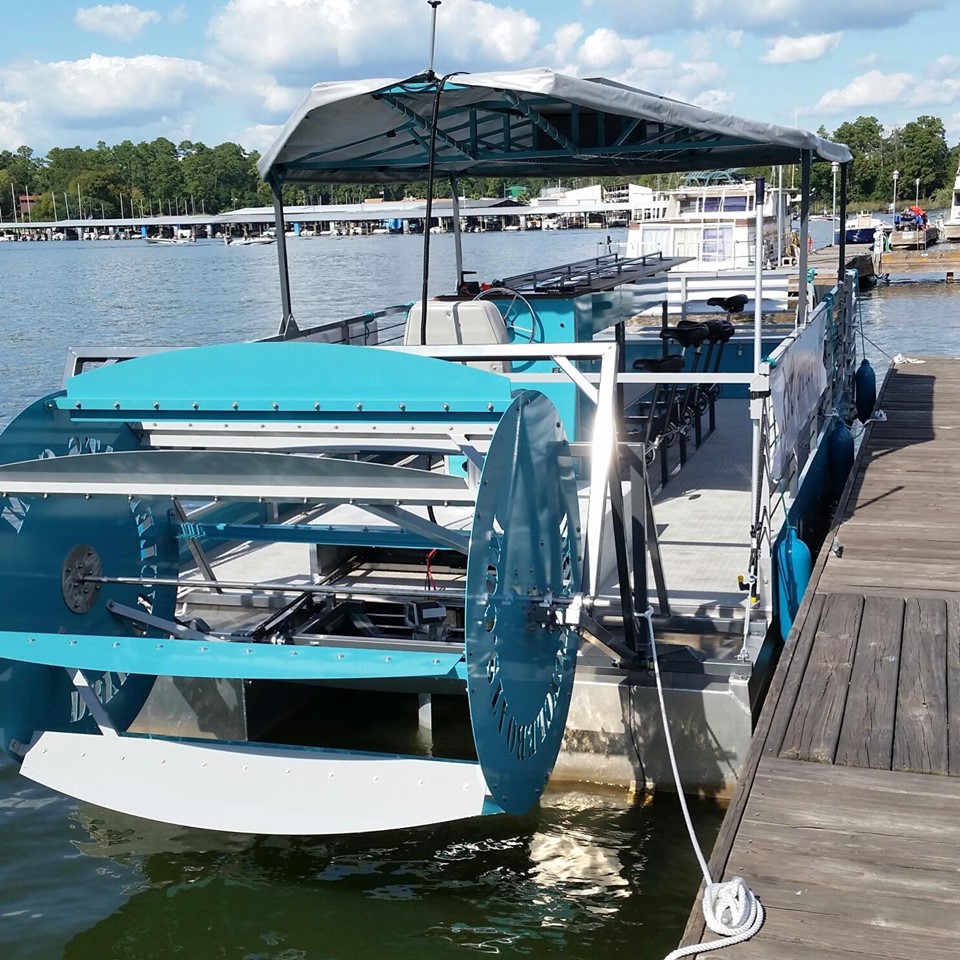 Want something a little more activity-heavy? Try one of the paddle boats in Chicago, which takes the concept of the pedal tavern onto the Chicago River for a group effort you'll all love. Experience a relaxing boat ride in Chicago and the sweeping views of the skyline as you paddle along the river with up to 14 people on board.
But, if you want to make things a little more interesting, rent a paddle boat in Chicago at nighttime during the Navy Pier summer fireworks show! On Wednesdays at 9:30 pm and Saturdays at 10:15 pm, you can experience the fireworks like never before on a Chicago party boat as you sail below them on a paddle boat. Take advantage of this once-in-a-lifetime experience between Memorial Day and Labor Day.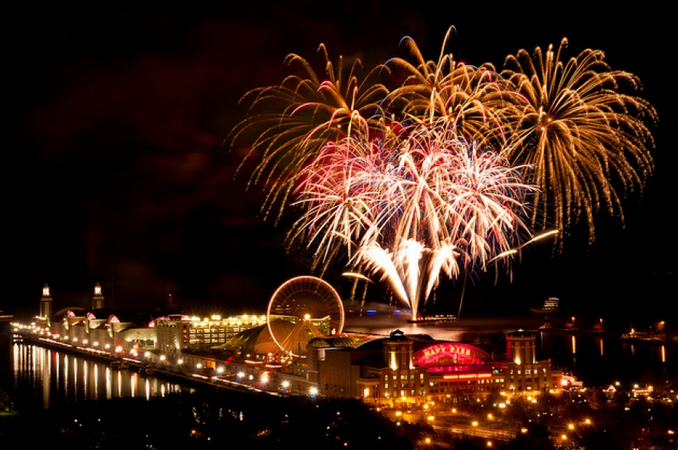 If you're not into renting a boat in Chicago, Chicago Pedal Boats always has public cruises. Grab a few of your friends and board a pedal boat or a pontoon boat with up to 14 and 20 (respective) other people and get to know one another out on the lake.
Deck Boat Pricing
PUBLIC
Monday – Thursday – $50 per person
PRIVATE
Monday – Thursday – $750
Friday – Sunday – $1,100
Pedal Boat Pricing
PUBLIC
Monday – Thursday – $50 per person
PRIVATE
Monday – Thursday – $600
Friday – Sunday – $700
Fireworks Pricing
PUBLIC
Wednesday – $60 per person
Sunday – $70 per person
PRIVATE
Wednesday – $800
Sunday – $850
Need some more info? You can check out Chicago Pedal Boats online, shoot them an email, or give them a call at 833-PEDAL ME (833-733-2563).
Featured Image Credit: Chicago Pedal Boats