Calling all anime lovers: UChi-Con is finally almost here. The student-run anime convention will take place from 10 am – 6 pm on Saturday, January 25, at Ida Noyes Hall at the University of Chicago.
This event is jam-packed with activities. If you are an avid cosplay costume maker, you can participate in a Cosplay Contest and compete in several categories, including best prop, best group, best novice, stage presence, cosmetics, creative interpretation, technical skill, and overall best in show. Because there are so many categories, UChi-Con encourages everyone who spent time and effort in making their own costume to participate!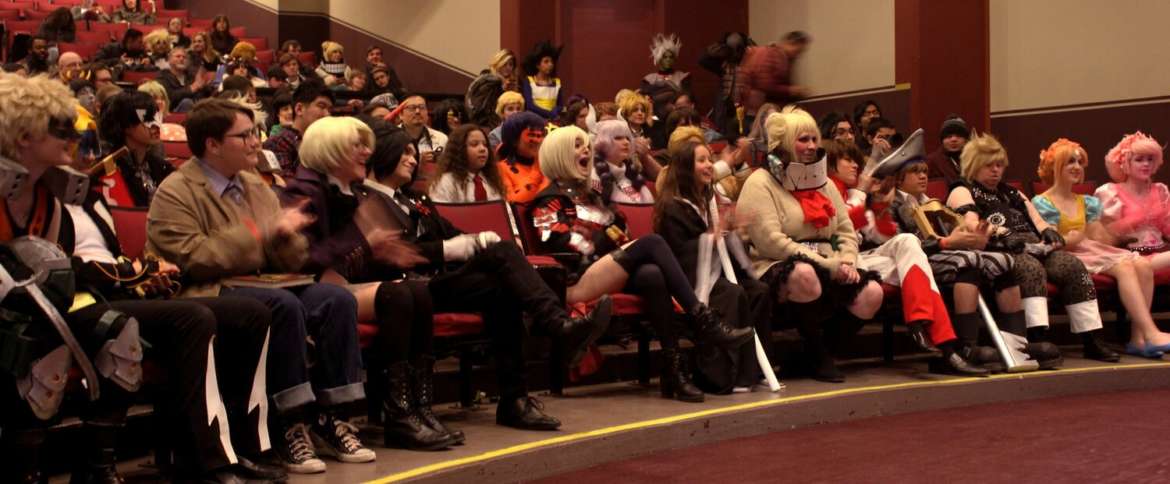 Also available is a photo booth so you can take a professional photo in your costume, a cafe (which only accepts cash and closes at 2 pm!), a game room where you can play a variety of video games, silent auction, film screenings, and karaoke. You can also participate in a bingo game while watching anime screenings. Instead of a typical bingo card, your card will be filled with your beloved anime troupes. When you get five tropes in a row, you win! The moderator ultimately gets to decide if your trope applies, but you are able to argue your case. Prizes are awarded to the winners.
There are some strict rules for your costume and the event, such as:
Badges/wristbands must be worn and visible at all times.

No touching people in costumes or taking a picture without their permission.

No nipples or genitalia (real or fake) can be visible.

No barefoot; footwear that won't damage wood floors is required.

Costumes must be visible, even from far away and from all angles. For example, no string bikinis are allowed, but a more conservative sport bikini is permitted.

Costumes and props can't block anyone's block. You must be able to fit within a 32" x 32" X 78" box with your costume, and there is a testing site available if there are any doubts.

Prop weapons are okay, but they must be wood, fake, and/or zip-tied shut. You must get your weapon approved at the registration desk before you are allowed to enter the convention.
If you have any doubts over your costume, you can email or Facebook message UChi-Con.
Pre-registration has already closed for the event. However, you can still show up at the event and register on-site. There will be some free parking available but makes sure you arrive early to access it.
At UrbanMatter, U Matter. And we think this matters.
Tell us what you think matters in your neighborhood and what we should write about next in the comments below!
Featured Image Credit: Donald Tong
READ MORE LIKE THIS
DOWNLOAD THE URBANMATTER APP
FIND PARKING