Thanksgiving is one of the few times of the year that it's acceptable to stuff as much food into your body as possible. But before you get to eating, you might want to go for a quick run to prepare yourself and make it feel worthwhile. Most cities have their own version of turkey trots, but these are the ones around Chicagoland that you need to sign up for this year.
Catch these quick Turkey Trots in Chicago on Thanksgiving Day!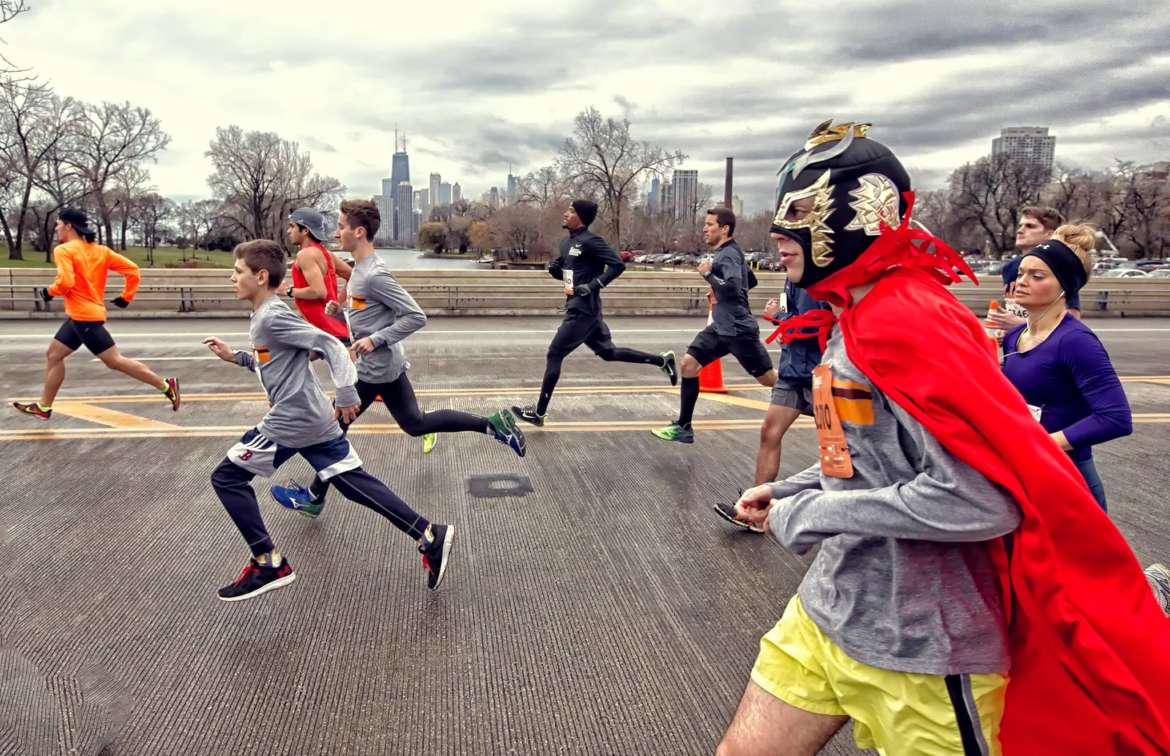 9 am @ Fullerton Parkway and Cannon Dr, Lincoln Park 
Benefitting the Greater Chicago Food Depository, the Art Van Turkey Trot in Lincoln Park of Chicago hosts traditional 5k and 8k races. There's also a kids race in the parking lot following the main trot. A Thanksgiving tailgate is scheduled for before and after the Turkey Trot in Chicago and includes turkey bowling, a football toss, a complimentary beer from Begyle Brewing, and the Midwestern favorite, cornhole. Be sure to come dressed to impressed as there are prizes given out to the best Thanksgiving-inspired group!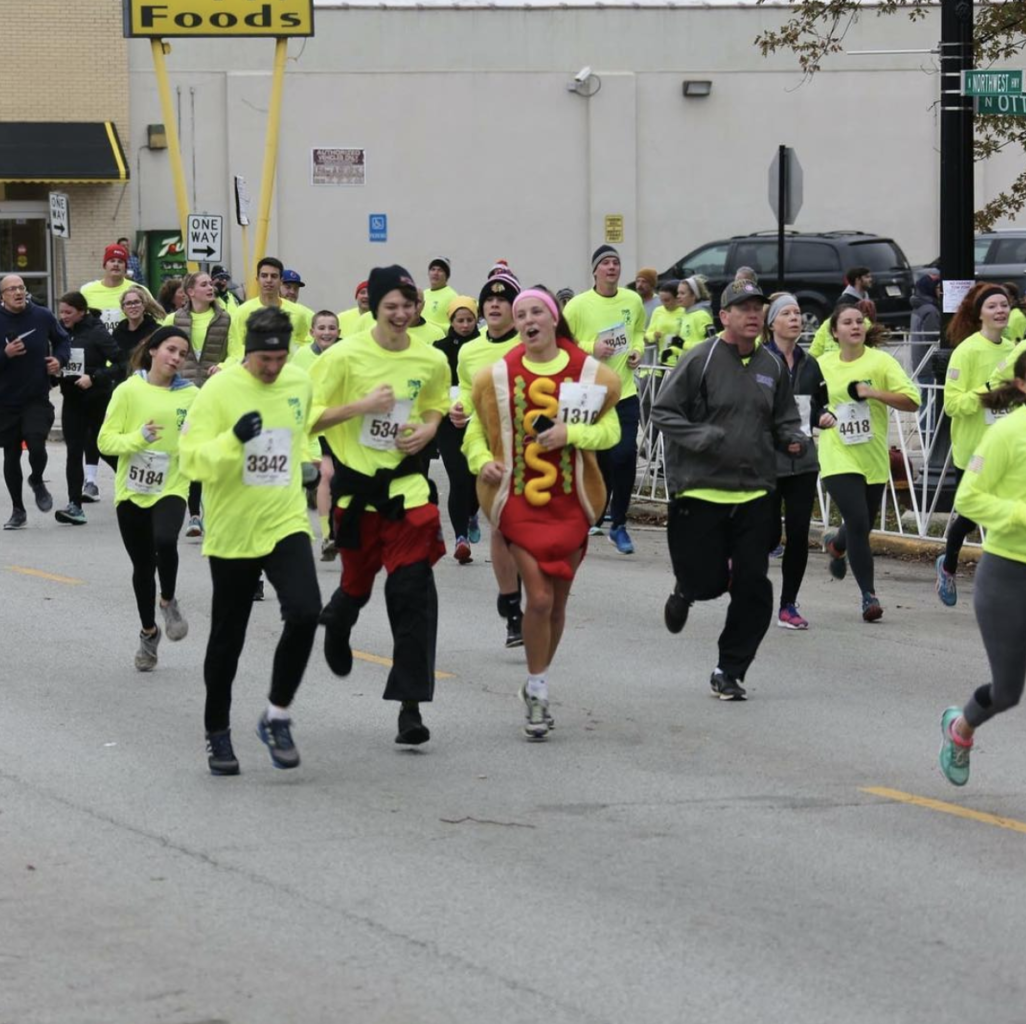 9:30 am @ Edison Park Field House
Illinois Spina Bifida Association and Huntington's Disease Society of America are the benefactors of this year's Edison Park Turkey Trot 5k. Complete with a T-shirt, runners can share their experience on social using the hashtag #epturkeytrot. This Turkey Trot in the Chicago area starts at the Edison Park Field House and a Gobble Gallop race for kids will take place before the main event.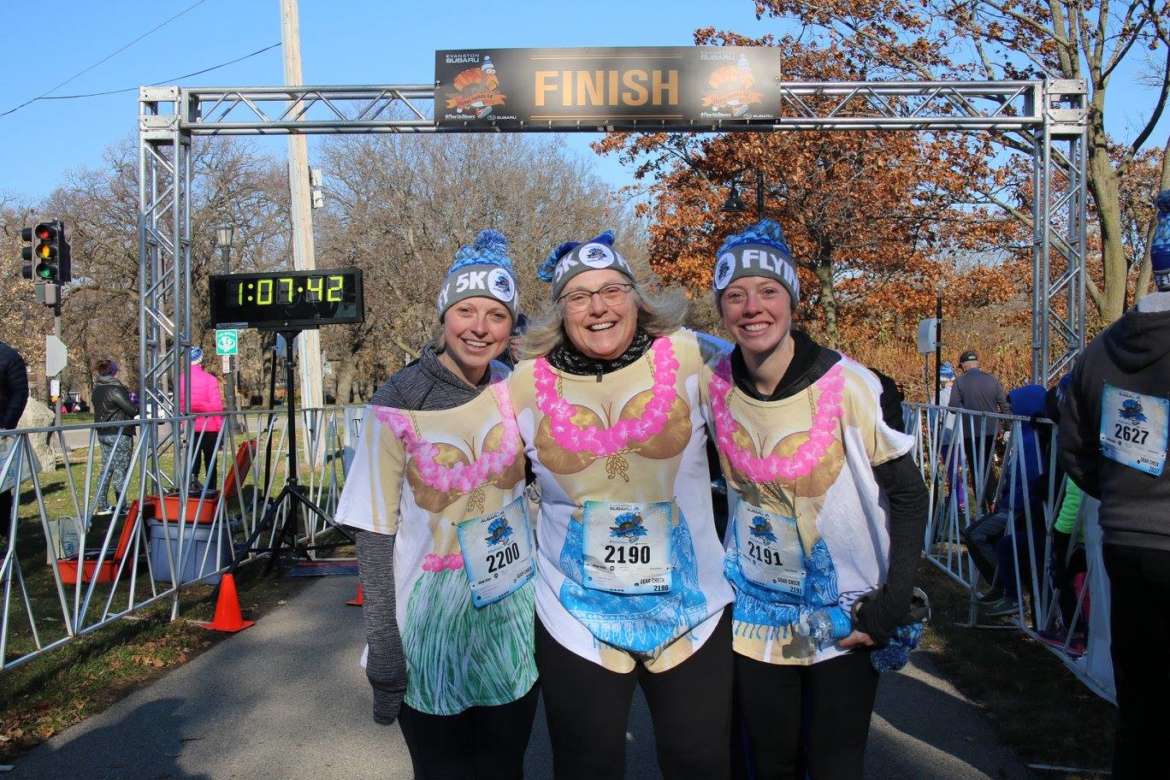 9 am @ Church St & Sheridan Rd, Evanston

Sponsored by Evanston Subaru and presented by NorthShore University HealthSystem, this 5k Evanston Turkey Trot takes place on the lakefront. Enjoy a complimentary winter hat, goodie bag, and refreshments after the race.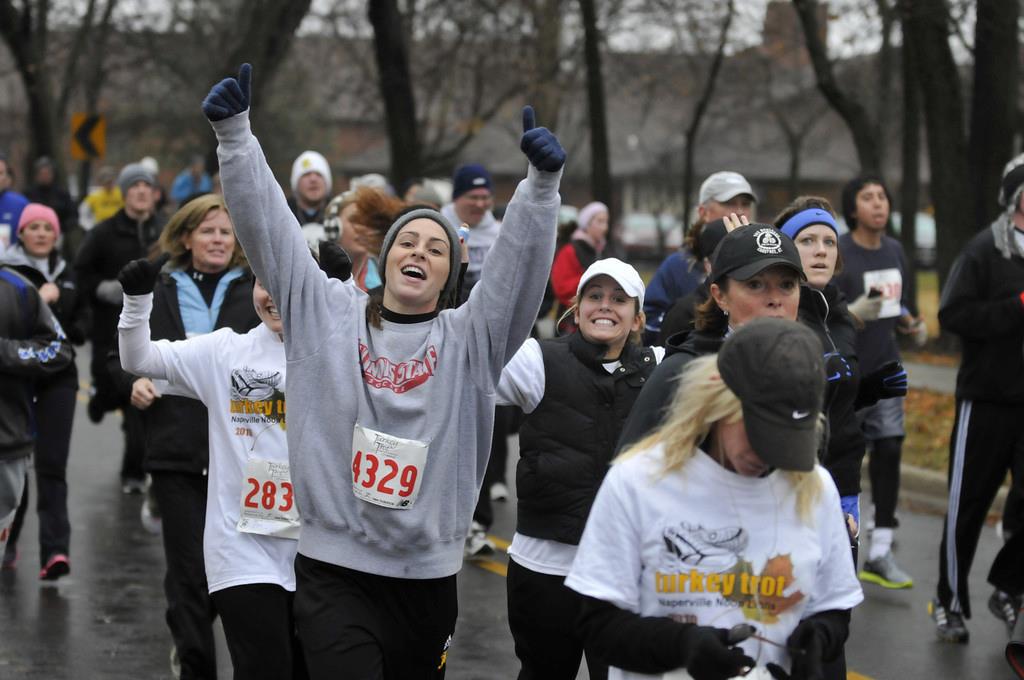 8 am @ Naperville Central High School
The Naperville turkey trot is known as one of the largest races in the Chicagoland area. The town even has to limit their race to 7,800 participants due to its popularity. This 5k starts at Naperville Central High School. Be there early!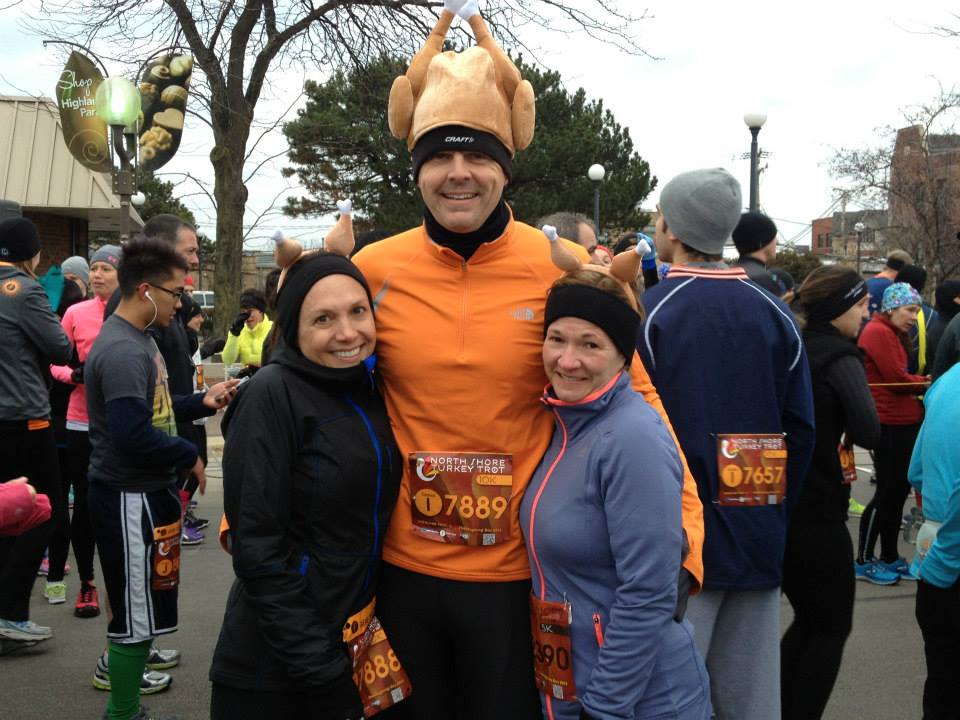 8 am @ Park Avenue and St. Johns in the Eastside Metra parking lot, Highland Park, Illinois
Highland Park is the location for this year's North Shore 5k and 10k event beginning bright and early. This Turkey Trot race in Chicago has several sponsors, including Allstate and Fleet Feet, who are raising money for this year's charity, Highland Park Police Benevolent Association. As with most races, this one also has goodie bags available for participants.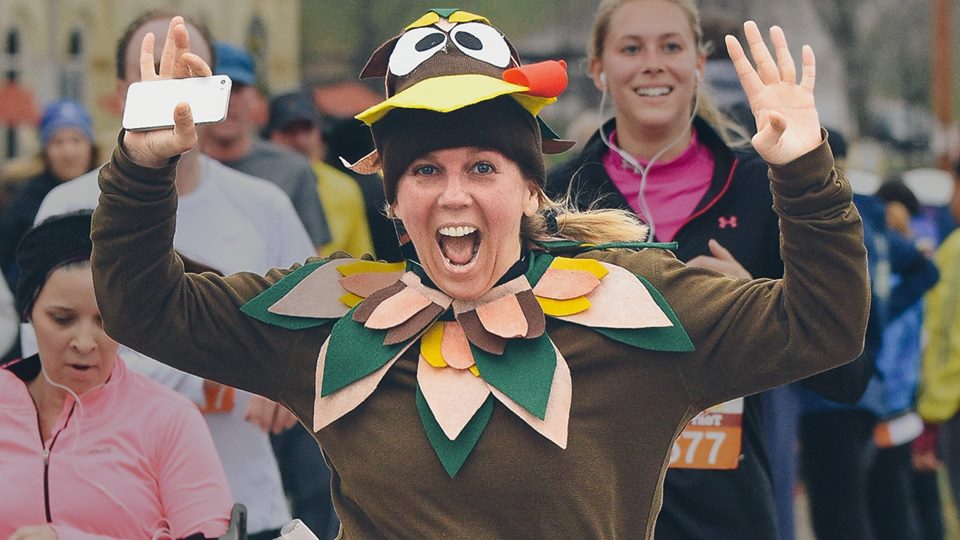 8:40 am @ 308 Old Mchenry Rd, Long Grove
The Long Grove Turkey Trot has both a 5k and 8k race available to suit every runner. Participants also get gear with registration, beer and hot cider following the race, free photos of the event, and some live music to keep them entertained. The event also is supporting the Northern Illinois Food Bank.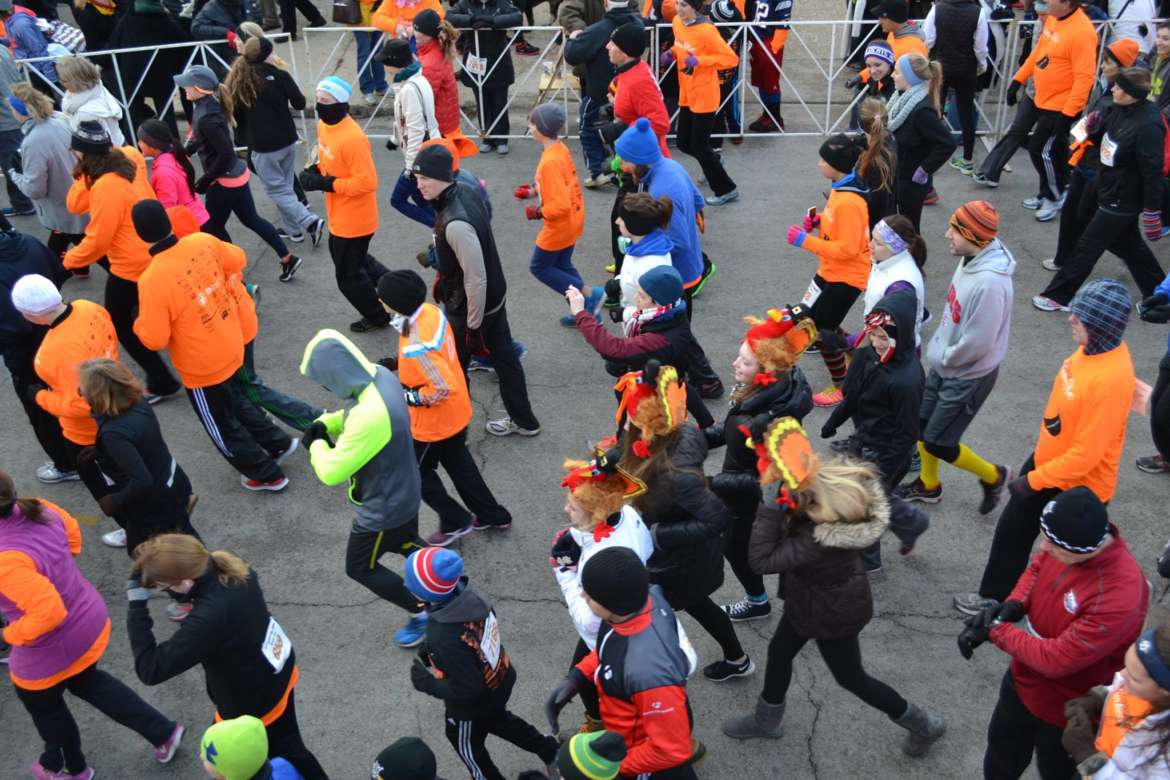 9 am @ Park Ave & Adell Pl, Elmhurst
Thirty-five years of trotting are behind this Elmhurst 5k race. What started off as an idea to help raise money for those going hungry became an annual race that draws thousands of participants every year from the entire Chicagoland area.
At UrbanMatter, U Matter. And we think this matters.
Tell us what you think matters in your neighborhood and what we should write about next in the comments below!
Featured Image Credit: Turkey Trot Instagram
READ MORE LIKE THIS
DOWNLOAD THE URBANMATTER APP
FIND PARKING