Do you believe in magic? (in a young girl's heaaart) Because it exists at the Bristol Renaissance Faire.
Even if it's a hard no, you can't deny there's at least a little something fantastical about the Bristol Renaissance Faire. From the extensive hours put in to cultivate such an elaborate event to the various costumes and personas that bring the Faire to life, there's simply nothing quite like this annual Wisconsin festival.
The Bristol Renaissance Faire Hours & Location
On every Saturday and Sunday (plus Labor Day) from July 6—September 2, the Bristol Renaissance Faire will be in full swing for anyone who wants to travel back in time to the stinky, penniless, drunken glory days of the 16th century. (I'm really hyping this up, aren't I?) The Bristol Renaissance Faire hours will be from 10 am – 7 pm, meaning you have more than enough time to swig that third pint of ale before the sun sets. This festival is located off of I-94 at the Illinois and Wisconsin Border.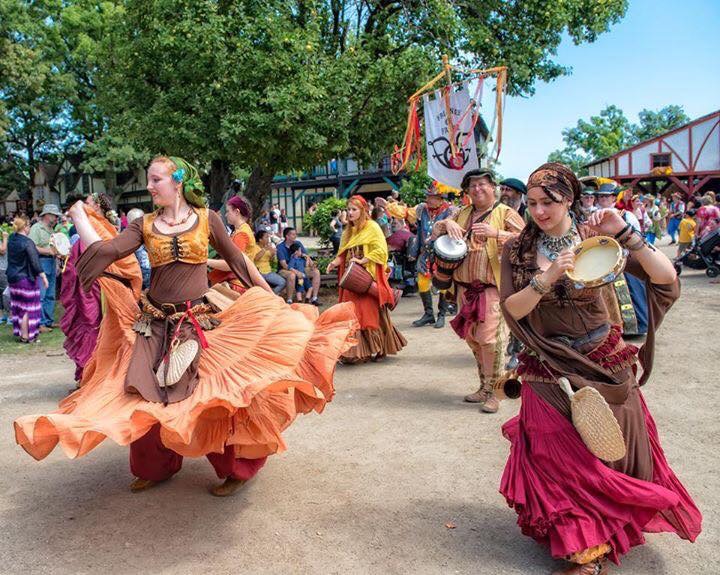 Whether you're more into watching the jousting tournament, laughing at the court jester, gushing over Queen Elizabeth's special appearance, or purchasing a custom-made map, there's something for everyone at the Bristol Renaissance Festival in Wisconsin. Entertainment abounds in every corner of the festival, from brave fire-breathers and exotic belly dancers to nimble acrobats and sword-bearing knights.
The Bristol Renaissance Festival Role-Playing Activities & Marketplace
Some of the newer events at the Bristol Renaissance Faire will include the RenQuest™, which leads you and your fellow adventurers on a live-action fantasy, role-playing escapade. This year, over 200 artisans and vendors are selling their creations at Marketplace, a brand-new concept of shops spaced throughout the venue with unique and personalized goods you can't find anywhere else in the world. And over 16 new entertainment acts—a comedic sword fight, a fire whip artist, and so much more—will grace the stages of the Bristol Renaissance Faire in Wisconsin.
There are also plenty of scheduled events happening every weekend, from the Pub Crawl to the Kids Quest, that all will feel welcome and included at this eccentric festival. All participants at the Bristol Renaissance Faire are encouraged to participate in the specified theme every weekend, but it's never a requirement. Each weekend brings something extra interesting to the table, so we've gone ahead and listed out the schedule to help you find the theme that fits your style best:
Bristol Renaissance Festival Schedule
July 6 – 7 – Opening Weekend
July 13 – 14 – Swashbuckler Weekend
July 20 – 21 – Marketplace Weekend
July 27 – 28 – RennCon™
August 3 -4 – Monsters & Magic
August 10 – 11 – Steampunk Invasion
August 17 – 18 – Heroes & Villains
August 24 – 25 – Salute to Military & Scouts
August 31 – September 2 – Closing Labor Day Weekend
If you're looking for Bristol Renaissance Faire ticket information, you can find it here. In the meantime, check out this promo video from last year and get ready to eat, drink, and be merry at the Faire!
Featured Image Credit: Bristol Renaissance Faire 
Find what really matters in Chicago with the UrbanMatter app!
To download or see reviews from our users, head here.