Yes, yes. We know you've been waiting. No more words needed: here's this year's Urban Matter pick of the best places to for a tasty Labor Day weekend in Chicago! Even if you'd rather stay home this long weekend, you can still enjoy burgers, hot dogs, bbq, and drinks from your favorite chef since most of these offers are available as takeouts too!
1072 N Milwaukee Ave, Chicago, IL 60642
What's Labor Day weekend without a margarita? Indulge in a margarita blend from Frontier Chicago under the sun this year! Our favorite? The $12 Pineapple Jalapeno Margarita ($44 per pitcher). Here, Tanteo Jalapeno Tequila, pineapple juice, lime, and spicy rum are blended together to create a slightly sour, yet juicy drink. Other margarita options include the $12 Tanteo Chipotle Margarita ($44 per pitcher) or the $12 Mean Green Coconut "Melon-Rita." If you ask us, there is no better place for a delicious Labor Day weekend in Chicago than Frontier's beer garden!
118 W Grand Ave, Chicago, IL 60654
Celebrate the holiday weekend in the hills of Peru with the $14 Classic Pisco Sour where pisco, lime, simple syrup, egg white, and bitters come together to create a refreshing, authentic cocktail. For those aiming to taste the flavors of the desert, Tanta also offers a $14 Prickly Pear Margarita. A succulent lover's dream in a glass, tequila is mixed with a juicy prickly pear puree and combined with agave. Served with a citrus salt rim and a lime, this drink will definitely take any plant-based diner to the roots of the West. Take advantage of Tanta's vibrant rooftop while Chicago weather still allows it!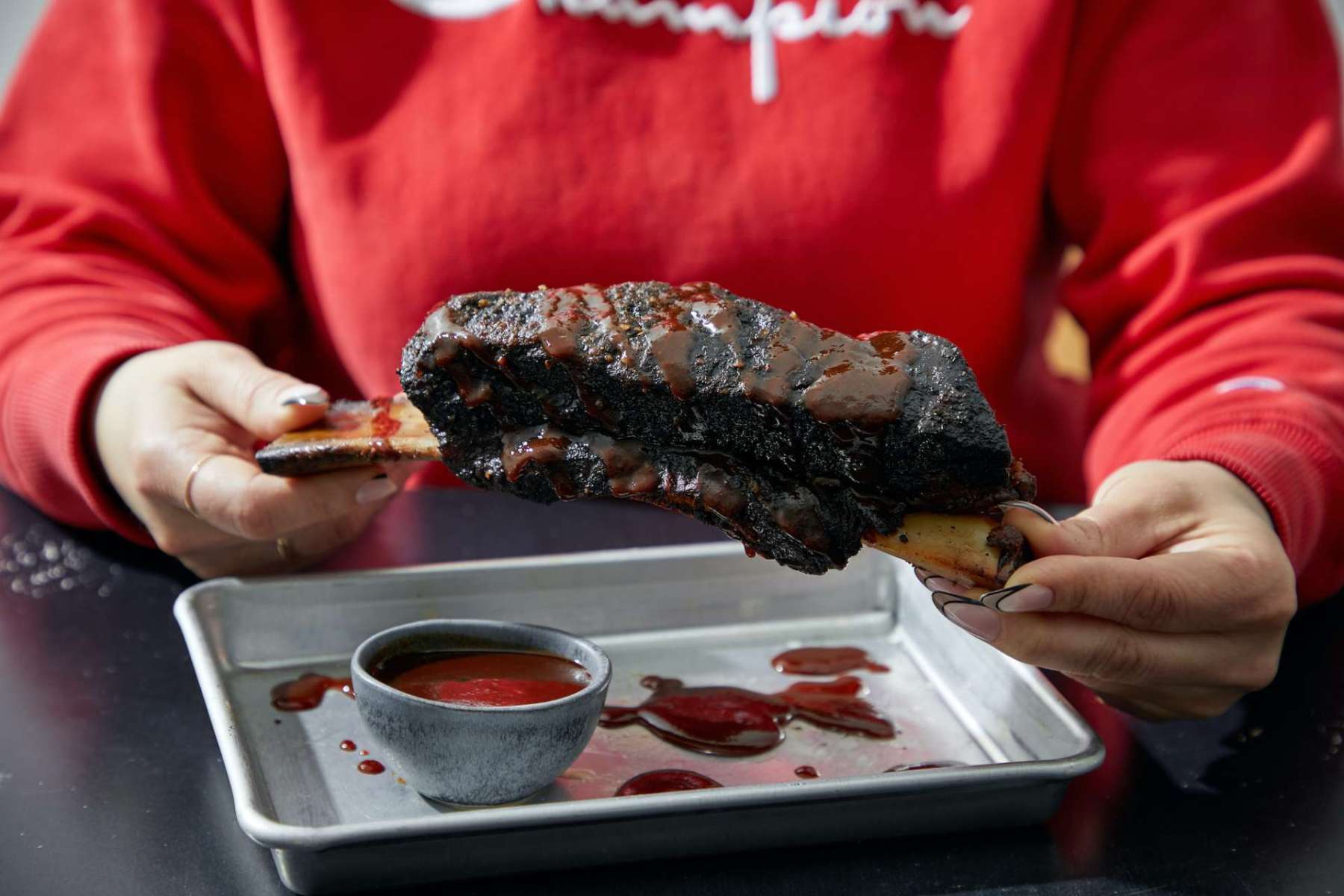 1601 Payne St, Evanston, IL 60201
Nothing says Labor Day like enjoying soulful BBQ and comfort food classics with friends and family. Soul & Smoke invites you to enjoy their Half Slab Spare Ribs, now available at their Evanston and new Avondale location at Rockwell on the River. These smokey spare ribs are one of the chef's favorites on the menu.
With preorder and pickup catering available at all three locations (Evanston, Avondale and Time Out Market) all weekend long, Soul & Smoke is making it easier than ever to enjoy all your favorites, no matter where in the city you are celebrating. To order all your favorite menu items ahead of time, visit Soul & Smoke's website with access to all three Toast links available on the homepage.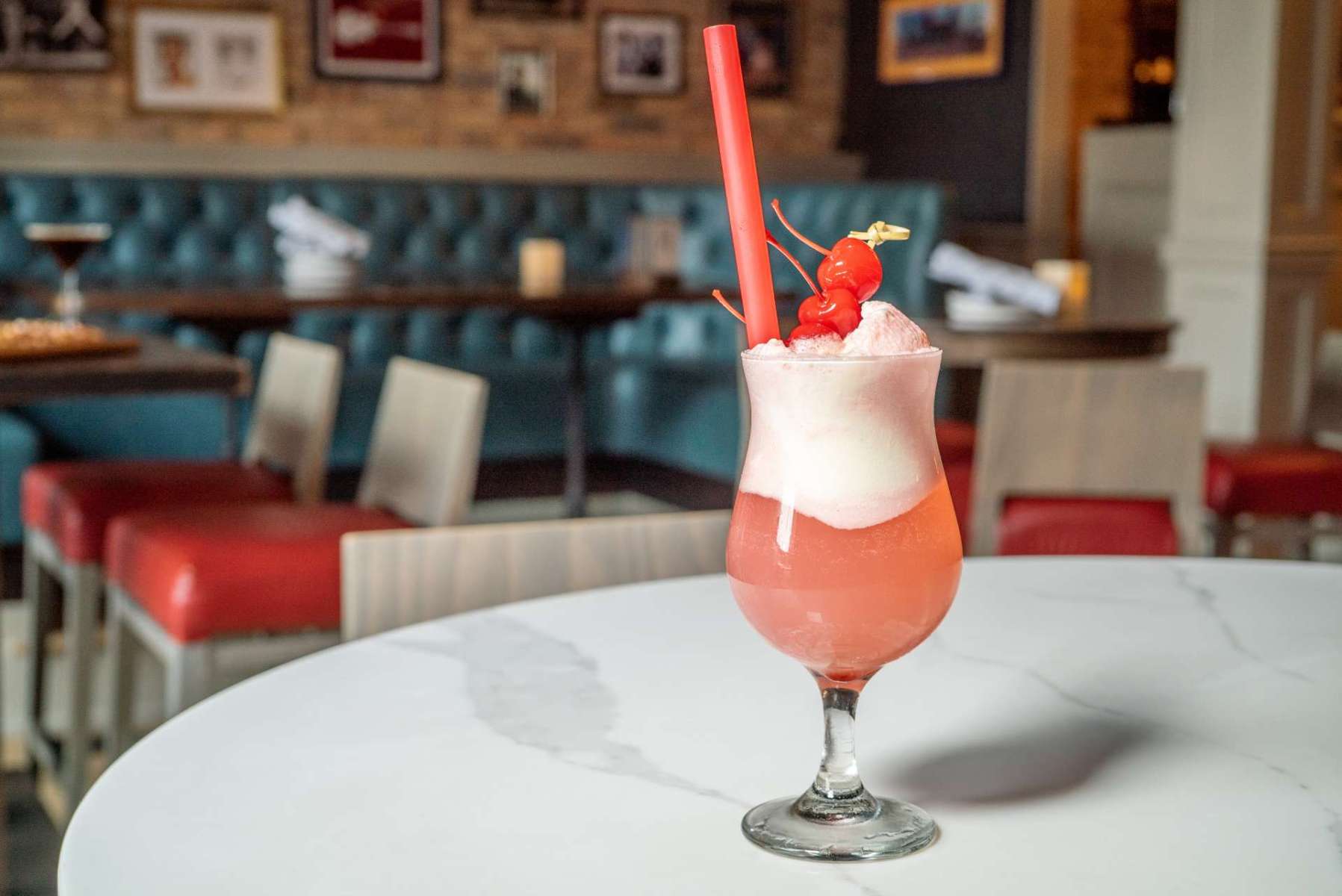 What better way to celebrate the end of summer this Labor Day weekend than with a boozy float reminiscent of your childhood. LG's Bar & Kitchen, located in Chicago's Old Town neighborhood, has introduced a Dirty Shirley float to their lineup just in time for Labor Day weekend and the dog days of summer. Cool off all weekend long sipping on this trendy float made with Tito's, Sprite, Vanilla Ice Cream and Maraschino Cherries — putting a unique twist on the popular Dirty Shirley and perfect for all ice cream lovers.
Those looking to dance the holiday weekend away can enjoy a live DJ all weekend long and a weekend happy hour on Saturday and Sunday from 2 p.m. to 6 p.m. with Beer Buckets available for $25. Grab a group of friends and enjoy amazing brunch, Dirty Shirleys, beer and dancing all day long at LG's this Labor Day.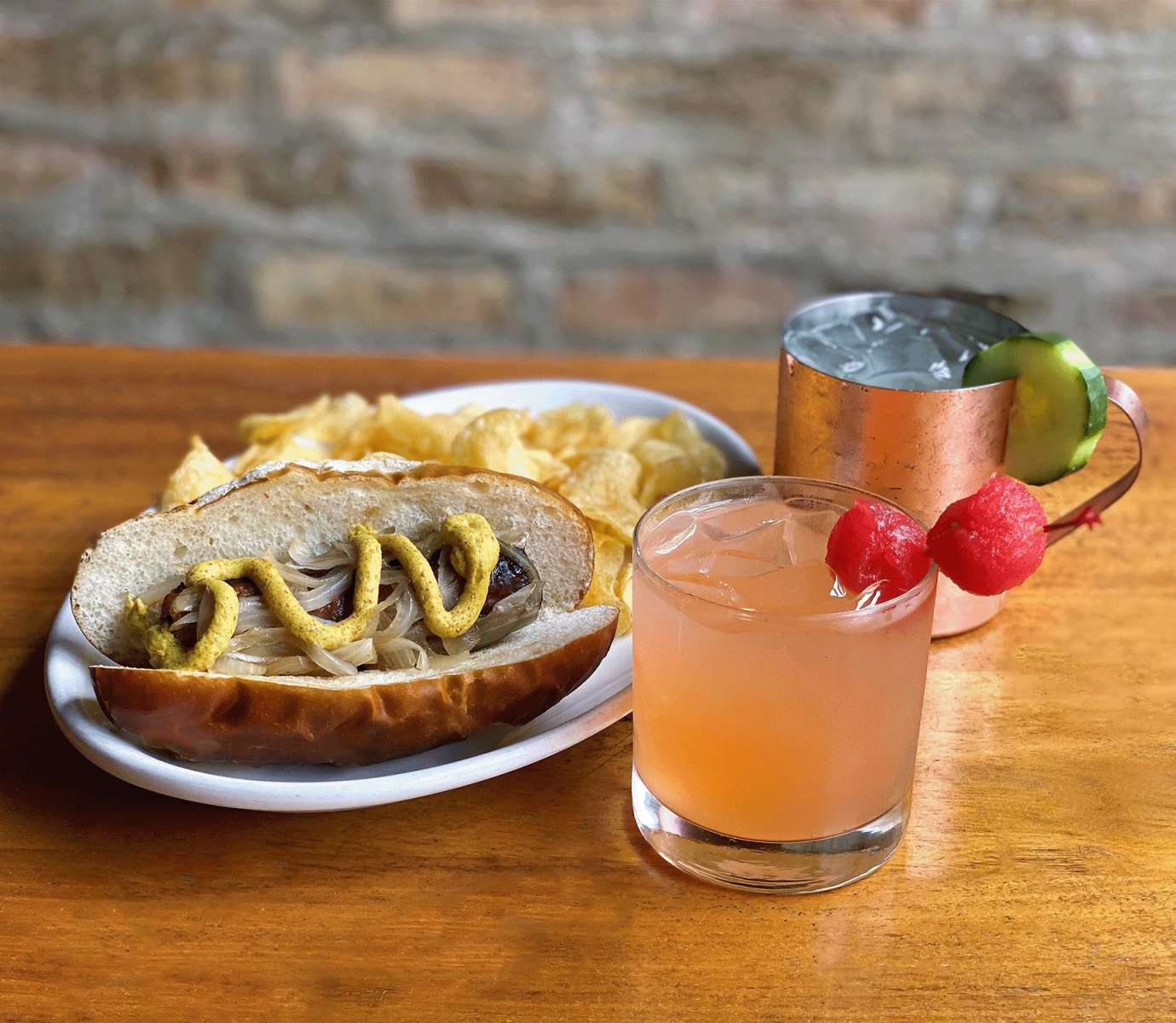 1801 W Division St, Chicago, IL 60622
Mac's Wood Grilled celebrates the long holiday weekend with summery specials and expanded hours. In addition to the regular daily deals, enjoy $4 Watermelon Vodka Lemonades, $4 Cucumber Mules, and $12 Wood-Grilled Smoked Bacon Cheddar Brats. The brats are served with caramelized onions and German mustard on a pretzel roll and come with a side of house potato chips.
The specials are on offer from Thursday, September 1 through Monday, September 5. The bar is open normal business hours September 1-4 with expanded hours on Labor Day (11 a.m.-2 a.m. Monday, September 5).
Labor Day Brunches
225 N Michigan Ave, Chicago, IL 60601
Sweetwater Tavern and Grille, will be open for brunch on Monday, September 5th from 10am to 3pm. Menu highlights include Stuffed French Toast made with brioche bread, bailey's cream cheese, vanilla bean ice cream batter, mixed berry compote, and powdered sugar; Breakfast Chimichanga with scrambled egg, bacon, sausage, green onion, pico de gallo, smoked cheddar, chipotle salsa roja, fried flour tortilla, and cheesy potato casserole; and Carrot Cake Spiced Pancakes served with orange cream cheese frosting, walnuts, warm maple syrup.
302 N Green St 3rd Floor, Chicago, IL 60607
Enjoy an extra day of brunch and sip on a Harissa Bloody Mary while you savor House-Made Labneh & Berries, Spinach & Avocado Frittata, Smoked Salmon Spread & Jerusalem Bagel and more out on the patio. Don't forget to try the new Sweet Corn Hummus with corn cream, Urfa, Aleppo and lime! Brunch will be available until 3:00 PM. The normal dinner menu will be available from 3:00 PM – 10:00 PM.
1954 N Halsted St, Chicago, IL 60614
Find dishes to you'll love on the Summer House menu. Try the Chilaquiles Nortenos special, with soft scrambled eggs, avocado, tomato, jalapeño, crema, cilantro and Oaxaca cheese alongside the Woke cocktail (Mr. Coffee Black, Cruzan Black Strap, Creme de Cocoa, Cold Brew), perfect for those who like espresso martinis but want to mix things up.
1658 W. Barry Ave. Chicago, IL 60618
Always dog-friendly inside and out, Cody's Public House in West Lakeview will open early at 1 p.m. on Monday, September 5 for Labor Day. Guests are invited to "Bring Your Own Meat" (BYOM) and use the grill in Cody's beer garden to grill up all their Labor Day favorites. Cody's beer garden also features TVs, darts, and bean bags.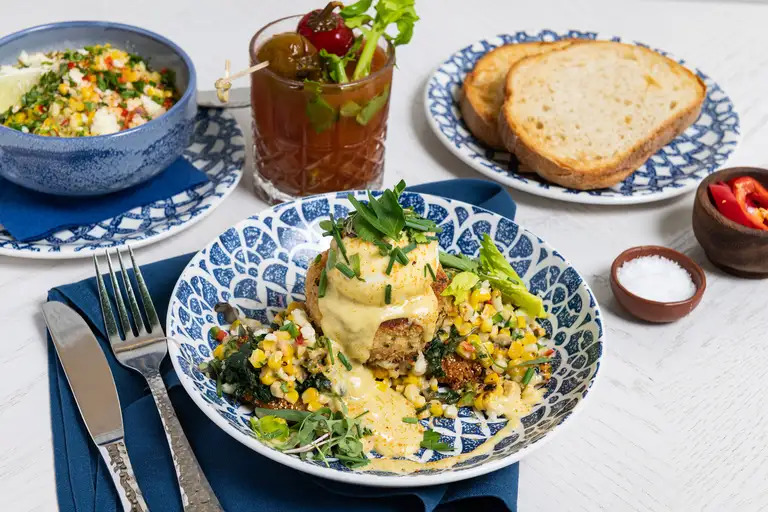 353 W Hubbard St, Chicago, IL 60654
Celebrate Labor Day with The Hampton Social's mouthwatering brunch menu! Enjoy their new Crab Cake Benedict with fried green tomato, creamed corn, sauteed greens, tomatillo hollandaise; Sparkling Seafood Tower with oysters, shrimp cocktail, snow crab claws, tartare, ceviche, and a demi bottle sparkling rosé; and signature brunch cocktails like the Beaches & Cream Bellini and Hampton Frosé. Available on Monday, September 5th from 10am to 3pm.
Labor Day To-Gos
https://www.instagram.com/p/CXChPdpLato/
49 E Cermak Rd, Chicago, IL 60616
Don't want to fire the grill? Mustard Seed Kitchen's got you covered with four delicious burgers on their menu, and one of them is a vegan beyond burger for the herbivores. You're not a burger person, you said? Fine, fine. How about a delicious Grilled Skirt Steak, or some Glazed Pork Chops? And, to make a full meal, add their classic chocolate chip cookies to your order as well!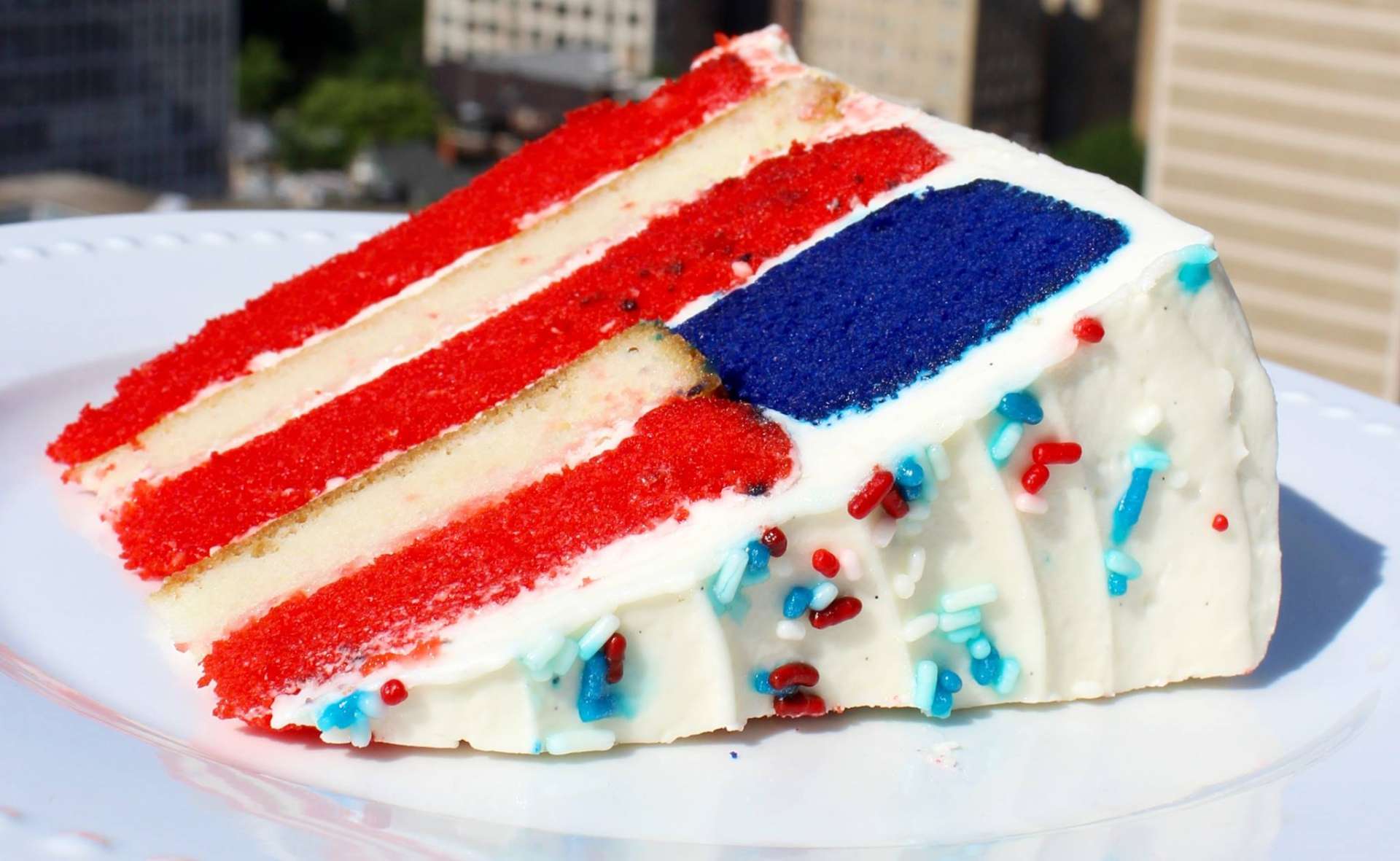 various locations
Celebrate Labor Day with The Goddess and Grocer's festive desserts from Pastry Chef Alysha Dinatale. Choose from 6" Flag Cakes or individual Flag Cake slices, as well as a ton of savory options from their to-go case that make for easy picnic dining. Highlights include wings, potato salad, Goddess Chicken Salad sandwiches, Chopped salads, and more! These items are available at all of their locations.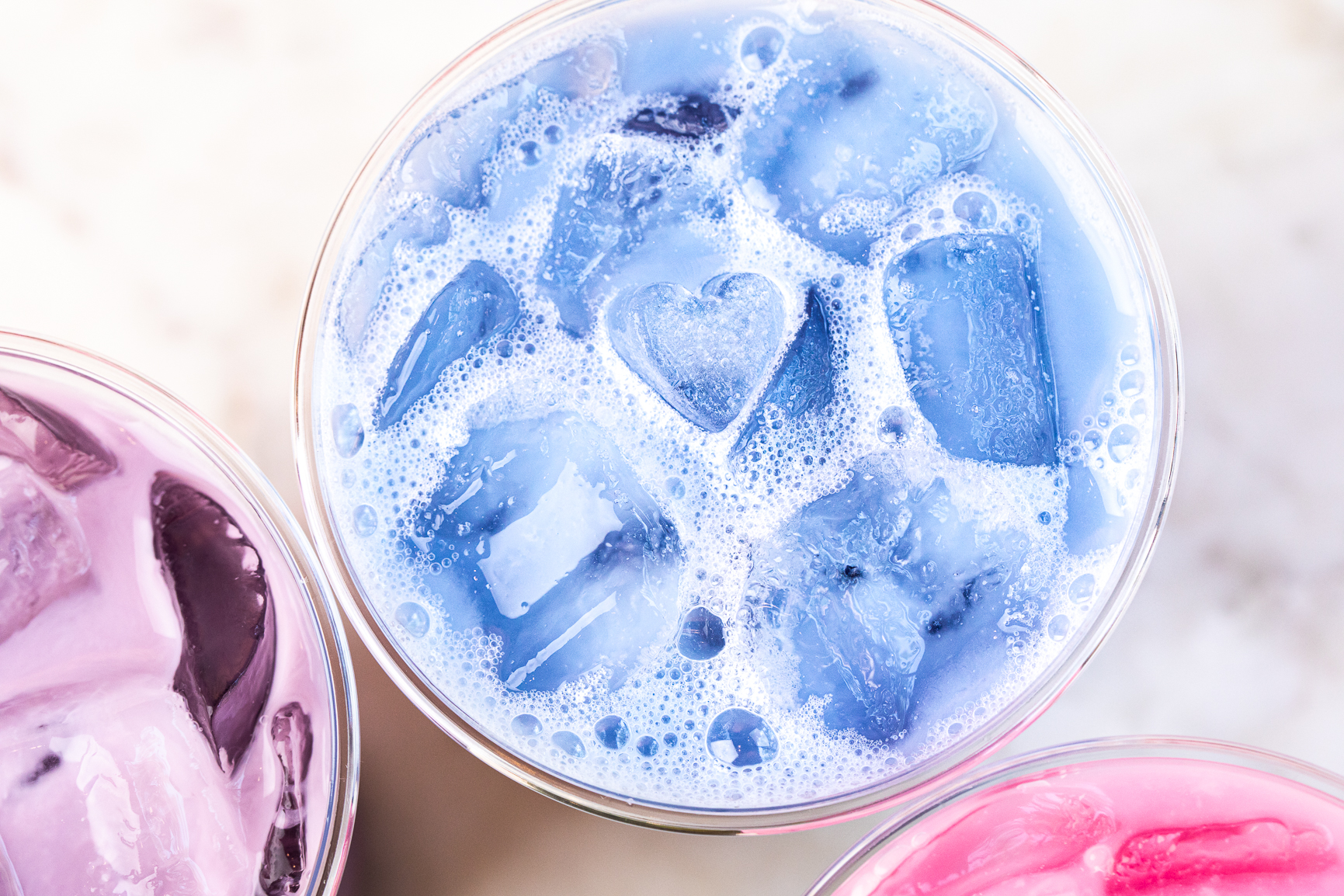 1017 W. Lake St. Chicago, IL 60607
Matcha Cita in the West Loop will offer festive specials on Monday, September 5 like a Red, White and Bluetiful matcha drink with vanilla almond milk, collagen, blueberry, and beet powder for $8.95, a Funfetti Waffle with strawberries, banana, whipped cream and red, white and blue sprinkles for $9.95 and Matcha Cita's signature Blue Bowl blended with blue spirulina, banana, mango and almond milk for $13.95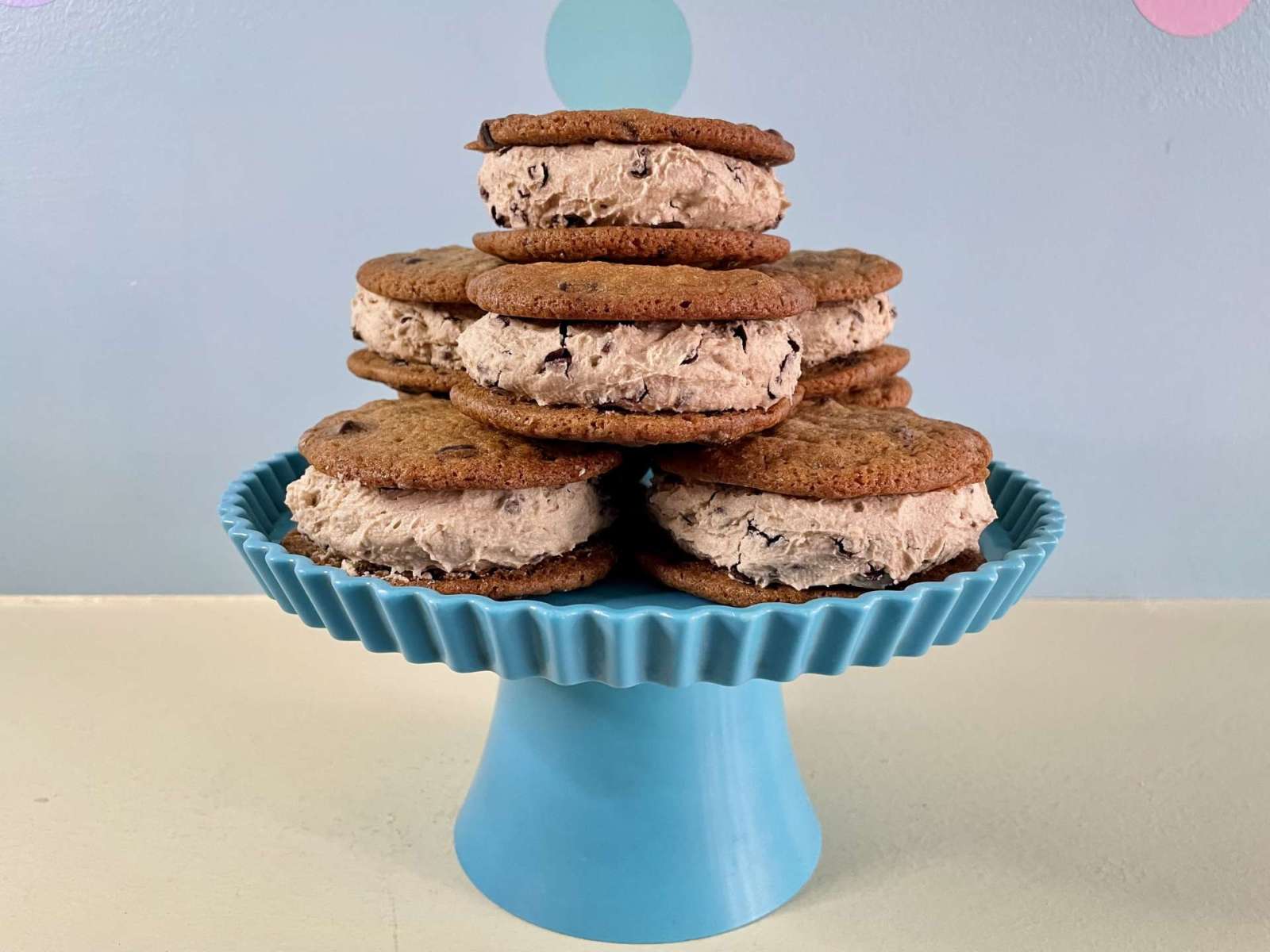 254 E. Ontario St. Chicago, IL 60611
Sweet Mandy B's in Lincoln Park and Streeterville will be open until 4 p.m. on Labor Day, Monday, September 5. Guests can enjoy sweet treats like Sweet Mandy B's famous Just Dough It for $5.50. The dessert was so popular during the August 20th anniversary celebration that Sweet Mandy B's will bring it back for September. Just Dough It will be available daily at the Streeterville location and on Saturdays and Sundays only in Lincoln Park. Just Dough It features eggless chocolate chip cookie dough sandwiched between two chocolate chip cookies.
Featured Image: Soul & Smoke