Finally, summer is full-blown in the Windy City! This means it's time for the outdoors, beaches, and cool drinks. For Chicagoans, summer is possibly the best season of the year. Even better than the holiday season, you say? Yes, of course! You just can't beat June weather in our opinion, and that's why some of the coolest things are happening this month. But no need to feel overwhelmed. Use our guide for things to do in Chicago this June and put all the best happenings on your radar now!
Take Dad Out For a Meal
Celebrate Father's Day with the man of your life this month, and take dad out for a meal. Stay tuned for our father's day dining guide, introducing you to all the special deals running that week for a proper, stylish, tasty celebration.
https://www.instagram.com/p/CeRW-MpM0II/
It's Chicago Cider Week!
The start of June marks another great time for beverage enthusiasts to enjoy local ciders with Chicago Cider Week. Starting on Monday, June 6, Michigan-based Virtue Cider is excited to sponsor a number of events for cider lovers to sample their recent releases and other local staples including Eris Brewery and Cider House, Right Bee Cider, Northman Cider, and more. This year's featured events include:
6/6: Chicago Cider Cruise: Two-hour cruise to kick-off Chicago Cider Week featuring a number of local cideries including Eris Brewery and Cider House, RIGHT BEE Cider, Northman Cider, and more. Tickets available here starting at $79.00 (without service fee)
6/12: Cider Week Wrap up 

Event

 – Cider Social: To wrap up Chicago Cider Week, Virtue will partner with a number of local cideries and meaderies to host a Cider Social Tasting 

event

. Tickets are available here starting at $50.00 (without service fee)
Celebrate National Rosé Day
June is National Rosé month, and June 12th is the official National Rosé Day. You'll find plenty of pink parties going on that weekend, ranging from our favorite The Hampton Social to the beautiful and elegant Thorn Restaurant & Lounge (although Thorn's celebration is on June 11th, just in case you have other plans that Sunday). Enjoy the crisp, bright, pink wine and rewind in the lazy summer afternoon. Doesn't it sound perfect?
Go to a Pride Parade
It's time to celebrate diversity — or just the uniqueness of each individual in general. You won't have any trouble finding a pride parade in Chicago to show your support. There will also be plenty of restaurants and businesses running pride month fundraisers so you can have fun and give back to the community. Remember: pride month is all about free expression and being honest with ourselves. So, dress up, be gaudy, show off — we want to see your most beautiful side!
From the creative team behind popular pop-up concepts like Jack's Pumpkin Nights, Frosty's a Christmas Bar and Jack Frost Winter Village, Jack's Big City Ranch will feature endless outdoor entertainment and hundreds of Instagram moments with larger-than-life installations located across two acres of land in Goose Island. Guests can also look forward to activities like Mechanical Bulls, Axe Throwing, Gem Mining, Chicago's only outdoor Go-Kart Racing and a custom Mini Golf Course.
Have a Rooftop Date at Bar Avec
at just 27 years old, one of the city's most up-and-coming culinary talents to watch, Chef Dylan Patel has been named chef de cuisine of avec's 5,000 sq. ft. sister restaurant avec River North. And now, bar avec has opened and returned for the season as one of the hottest rooftop destinations in the city with a fresh new menu of Iberian Coast-inspired fare such as clam toast with vinho verde and chilled shrimp with green garlic bagna caudal, plus strong drinks & killer skyline views.
Made up of 18 fun and interactive holes inspired by the stories, characters, and icons from some of Disney and Pixar's most beloved films including Toy Story, The Incredibles, Monsters, Inc., Finding Nemo, Coco, A Bug's Life, Wall-E, and Inside Out, Pixar Putt is set to take guests to infinity… and beyond! The course will be open seven days a week, Monday-Friday from 12 pm-10 pm (last entry 8:30 pm) and Saturday-Sunday from 10 am-10 pm (last entry 8:30 pm). Adults ages 18+ can enjoy Pixar Putt After Dark evening sessions which will take place Thursday, Friday, and Saturday from 7:00 pm – 10 pm.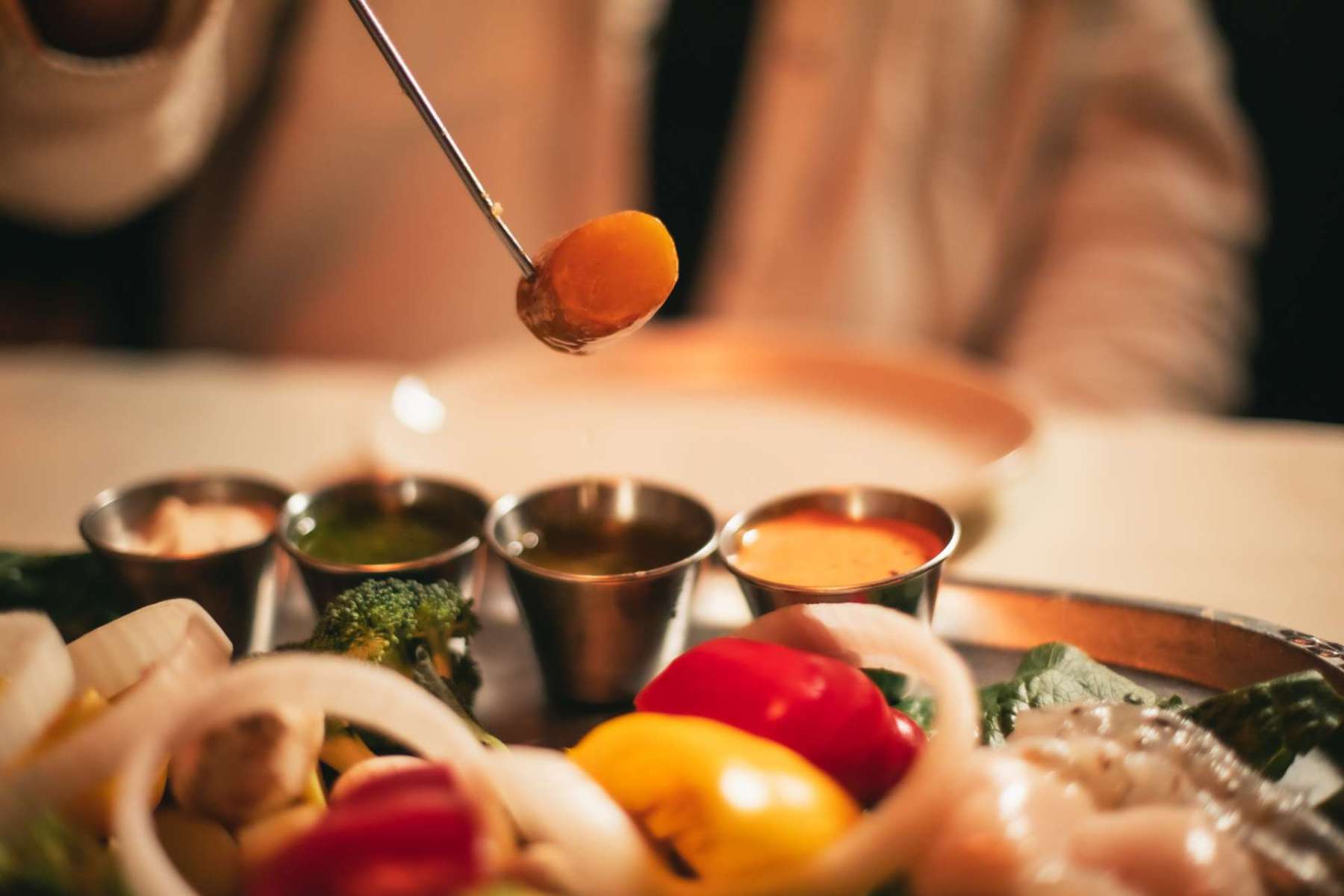 Geja's is offering several exciting ways for guests to visit and be part of the celebration, whether they are long-time fans of the restaurant or are looking to try this iconic spot for the first time! The unique fondue experience and one-of-a-kind atmosphere at Geja's is like no other in the city and these special highlights make it all the more fun to behold:
$57 Premier Dinners – Wednesday, June 22 – Thursday, June 30. Including signature cheese fondue, a variety of fresh meat and veggie selections, and a decadent Belgium chocolate fondue to finish!
$57 Geja's gift card giveaway EVERY night of service during the month of June – For 57th, 114th and 171st patrons in the door!
Kick off Geja's Summer Spanish Wine Festival with a special Spanish wine dinner event on Wednesday, June 15th
Hey dog moms and dads! Yorktown Center in Lombard is hosting a Yappy Hour Doggy Ice Cream Social on Thursday, June 16 from 5:30 – 7:30 p.m. Pups will enjoy frozen treats with a build-your-own sundae bar (with all dog-friendly ingredients, of course), accompanied by ice cream cone-shaped dog treats from sponsor, It's So Fluffy Pet Bakery. Dogs don't get to have all of the fun—humans will have a selection of frozen treats to choose from too. And don't forget to snap a photo with an ice-cream-themed photo op.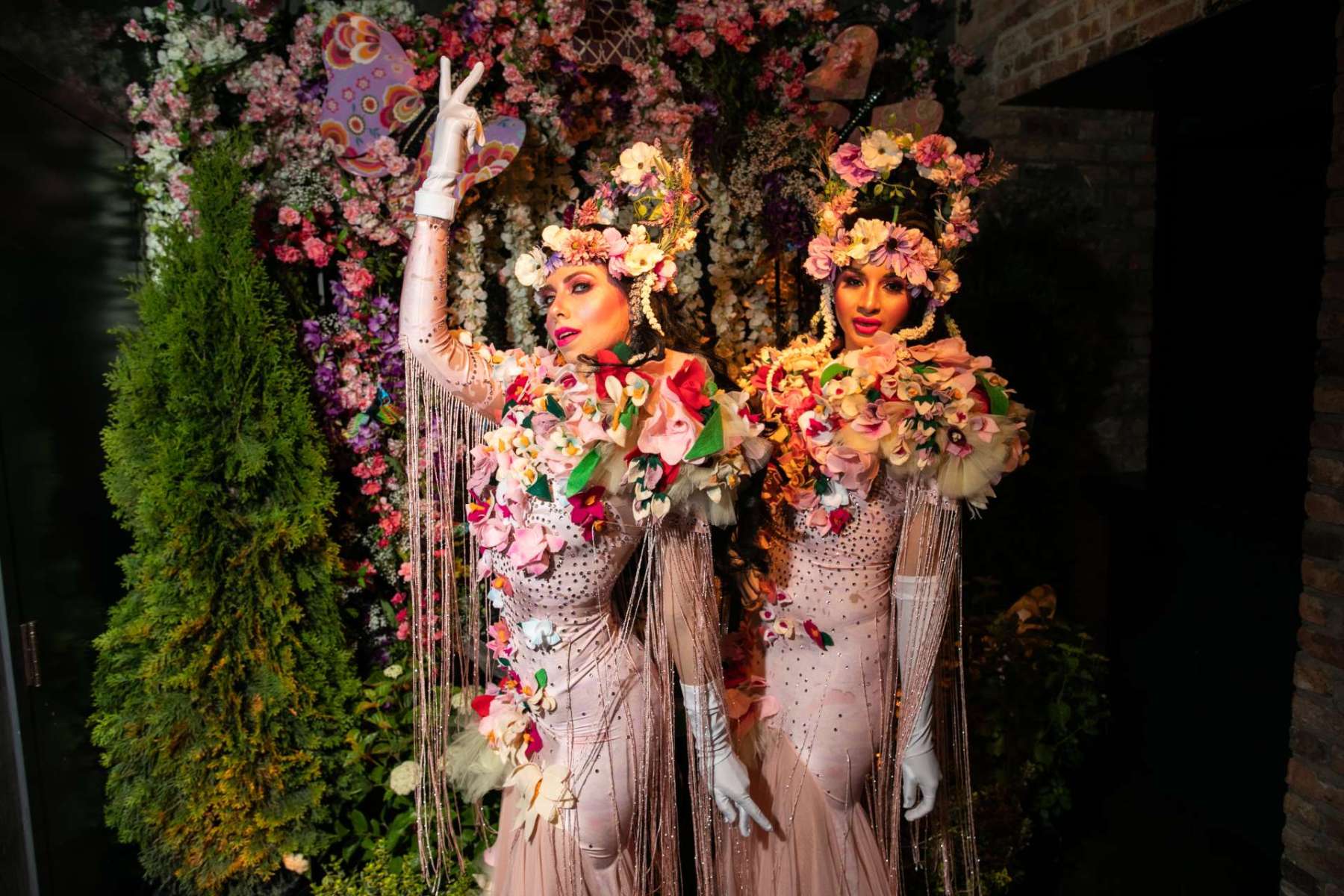 Join TAO for a Swedish Mid Summer Party
TAO Chicago is bringing back their standout Swedish Mid Summer Party on Thursday, June 23. The social event of the season sees that restaurant transforms into a midsummer dream with dinner, dancing, and entertainment. Think your favorite F&B from TAO Chicago, mixed with whimsically Instagrammable decor, and a lively set from DJ Chantel Jeffries.
All white attire is acquired and there will be an a la carte dinner and bottle list as part of your reservation. Guests can expect restaurant favorites like lobster fried rice, crispy orange chicken, spicy tuna tartare on crispy rice, pad thai noodles, and more! Tickets are available on OpenTable or by emailing swedishmidsummerchi@taogroup.com.
Copa Carnivale is Back!
On June 30th, treat yourself to a delicious three-course prix fixe dinner and get your mind blown away by world-class performers with a 90-minute, flair-filled Copacabana-style dinner show. Talent includes a variety of South-American influenced performers including feathered showgirls, a live Afro-Brazilian band, Samba Dancers, acrobatic aerialists, and more. The highlight of the night? Guests celebrating a special occasion can toast with a glass of champagne poured directly from an aerialist hanging upside down in the middle of the show! Tickets are available via Tock.
PS: don't forget to check out Carnivale's new speakeasy concept, The Alley, too!
Roscoe Street-ery is back! Whether you've always loved Roscoe Village or want to explore what the neighborhood has to offer, now is the time! On deleted weekends in summer and fall, all the best of Roscoe Village will gather at one place. We guarantee this will be the coolest block party you've ever been to.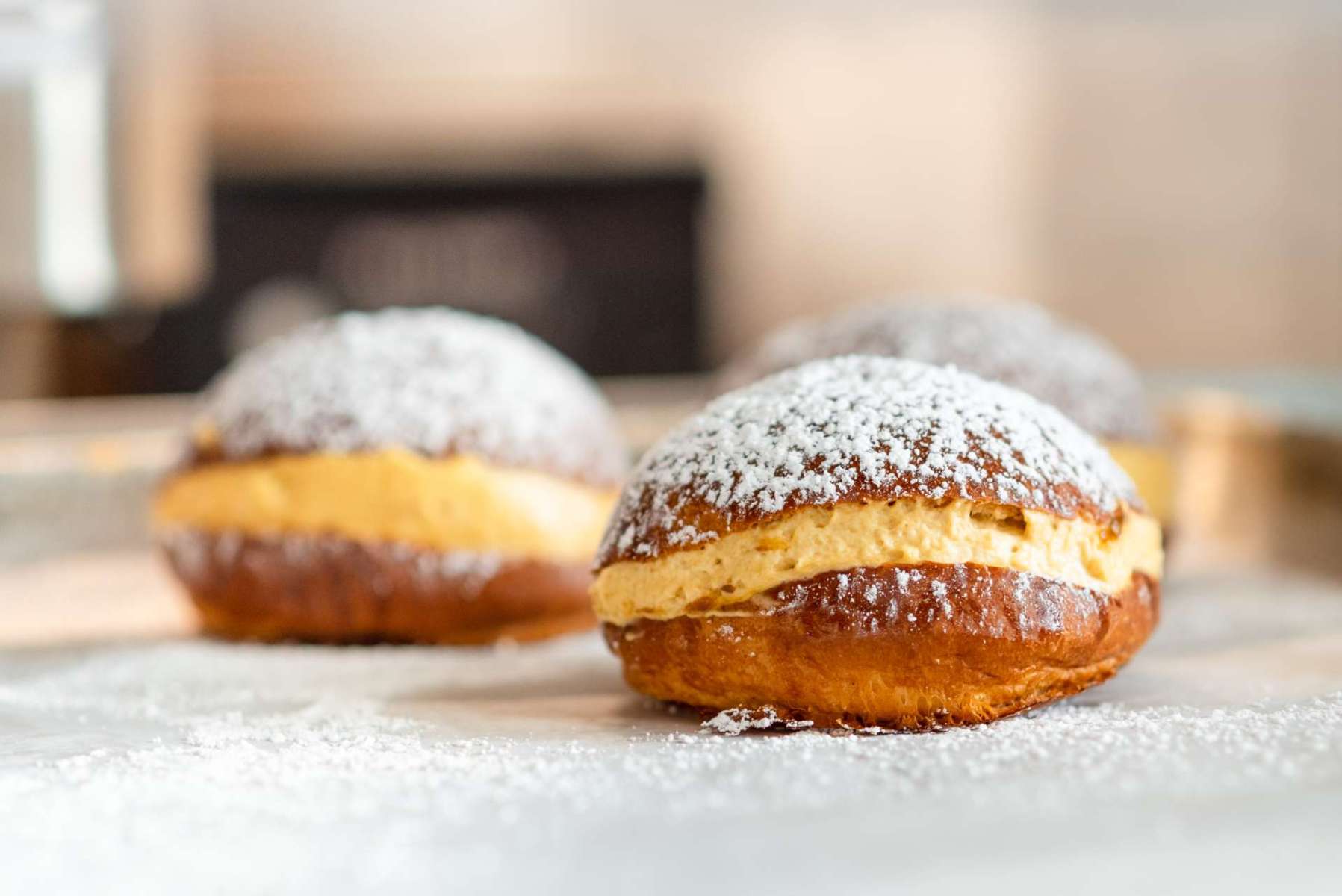 Image Credit: Publican Quality Bread
Starting at 7 a.m. on Monday, June 6th, Publican Quality Bread will open doors to unveil an all new grab-and-go retail counter serving a never-been-seen-before menu of gourmet sandwiches, over-the-top pastries, and an expanded selection of his signature loaves made of rare heritage grain, along with a full La Colombe coffee bar. This new portion of PQB is tucked within the storefront of the team's expansive new warehouse bakery that will continue to dole out bread for the top restaurants and independent retailers around the city on an expanded scale.
Haven't had a chance to visit the new Beatrix location? Now is the time! Summer Fridays are back at Beatrix! Start the weekend off early with brunch favorites including the Bacon, Cheddar & Egg Sandwich, Shakshouka, Baked French Toast and more every Friday until 3:00 PM at Beatrix in River North and Fulton Market, and don't forget no brunch is complete without a Fresh-Squeezed Juice, Bloody Mary or Beatrix Espresso Martini.
Visit a Local Distillery
What are two things Chicago isn't short of? Breweries and distilleries! With National Burbon Day right around the corner, it's time to support your favorite local bourbon makers. Most distilleries have open tours for those curious about the process behind the scene. Or you can just go there for a tasting and take home a bottle or two of your new favorites. Personally, we'd love a tour through Koval, or Few in Evanston. But if you have a different one in mind, let us know!
On Tuesday, June 21, Summer House is teaming up with Aperol to throw the ultimate summer bucket list bash in Lincoln Park. Start the sunshine season off right and save the date for the official Aperol & Summer House Solstice Party! From 6:00 PM to 9:00 PM, Aperol is sponsoring an entire spritz takeover in the Beach House dining room and All-Seasons Courtyard. Spend golden hour playing fun summer games, snapping the perfect Instagram moment, and enjoying Aperol-inspired drinks and light bites. Tickets are $95.95 per person, plus tax (not including gratuity).
Celebrate the start of summer on the Lil' Ba-Ba patio at our Feria de Verano. This Spanish -style summer bash pays homage to Spain's ferias, local festivals characterized by bullfights, bodegas, festive music, and, of course, lots of tapas. Guests will enjoy live music, Flamenco, patio games, an Insta-worthy photo booth, and more. Grab your friends and kick off your Chicago summer the right way. Tickets are $90, plus tax (gratuity not included), and include bottomless Sangria, appetizers, Paella, Carved Jamón, and more.
On June 30, join Quality Crab & Oyster Bah for a summer iteration of their monthly Bubbles, Oysters & Fried Chicken Dinner. Special for these seasonal events, we are adding in two spritz to the tasting flight and even teaching you how to make your own spritzers. To pair with the spritzers and two sparkling wines from around the world, Executive Chef Donny Farrell will present raw oysters (2 per person), grilled oysters (2 per person), fried chicken, house made potato chips and dessert. Tickets are $64.95 per person, plus tax (gratuity not included). Dinner starts at 6:30 PM.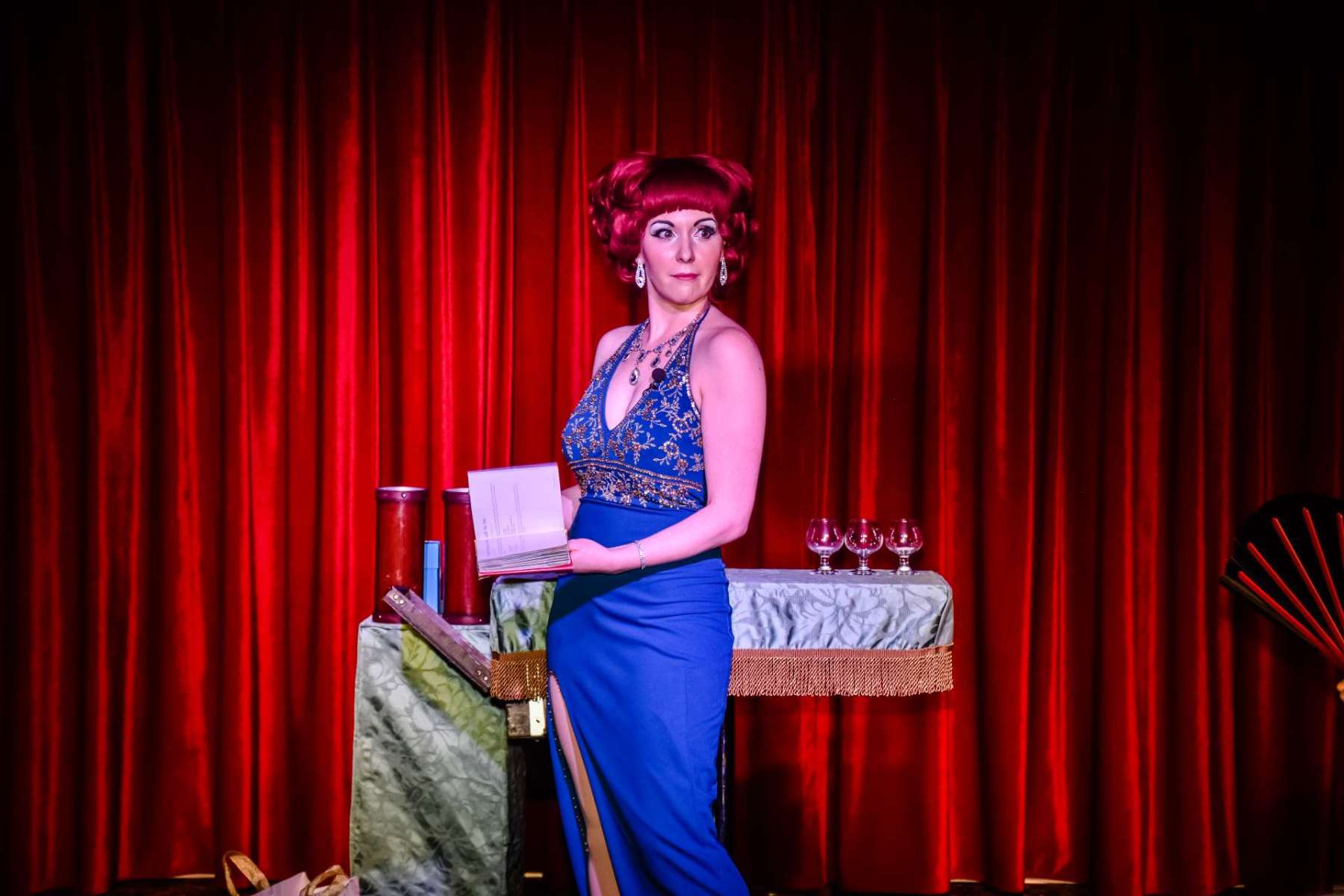 Known across the world for her wit, her charm, and her exceptionally good hair, Lucy's shows are a wonderful mix of playful improvisational comedy, hilarious witty writing, and impossible magical feats. Beginning Thursday, June 16 for a limited time, Lucy Darling will take the stage as the debut performer of the new Rhapsody Theater for her semi-improvised comedy magic show, a revised and reimagined first full-theatrical show: Lucy Darling: Indulgence.
Book Your July 4th Hotel
Plenty of specials going on and good rooms are running out fast! Don't think it's too soon to be thinking July 4th — it's better safe than sorry! Later in the month, we'll publish a list of hotel deals for firework viewing, so stay tuned and don't miss out on all the best prices and bundles you can get from your favorite Chicago staycation destinations!
Featured Image Credit: TAO Chicago