Officials recently gave Chicago restaurants the green light to reopen for al fresco dining starting June 3rd. Establishments will have to follow strict guidelines to make sure folks aren't spreading the virus. Workers will be required to wear a mask, and barriers must be installed for areas where employees and patrons can't be six feet apart. Here are some bars and restaurants where you'll be able to drink and dine, starting this week!
1913 W. North Ave, Chicago, IL 60622
This popular spot created a special layout with all tables spread a minimum of six feet apart. Their Instagram gave us a sneak peek of their adorable flamingo chairs, sparkly lights, and major summer vibes. Get your reservation in now!
464 N Halsted St, Chicago, IL 60642
Ready for some Italian cuisine? Finalmente! The folks at Piccolo are eager to welcome us back. Reserve your table by calling (312) 421-0077. Some things to note: parties of six or fewer must arrive together. And your time is limited to 2 hours max, depending on your party size.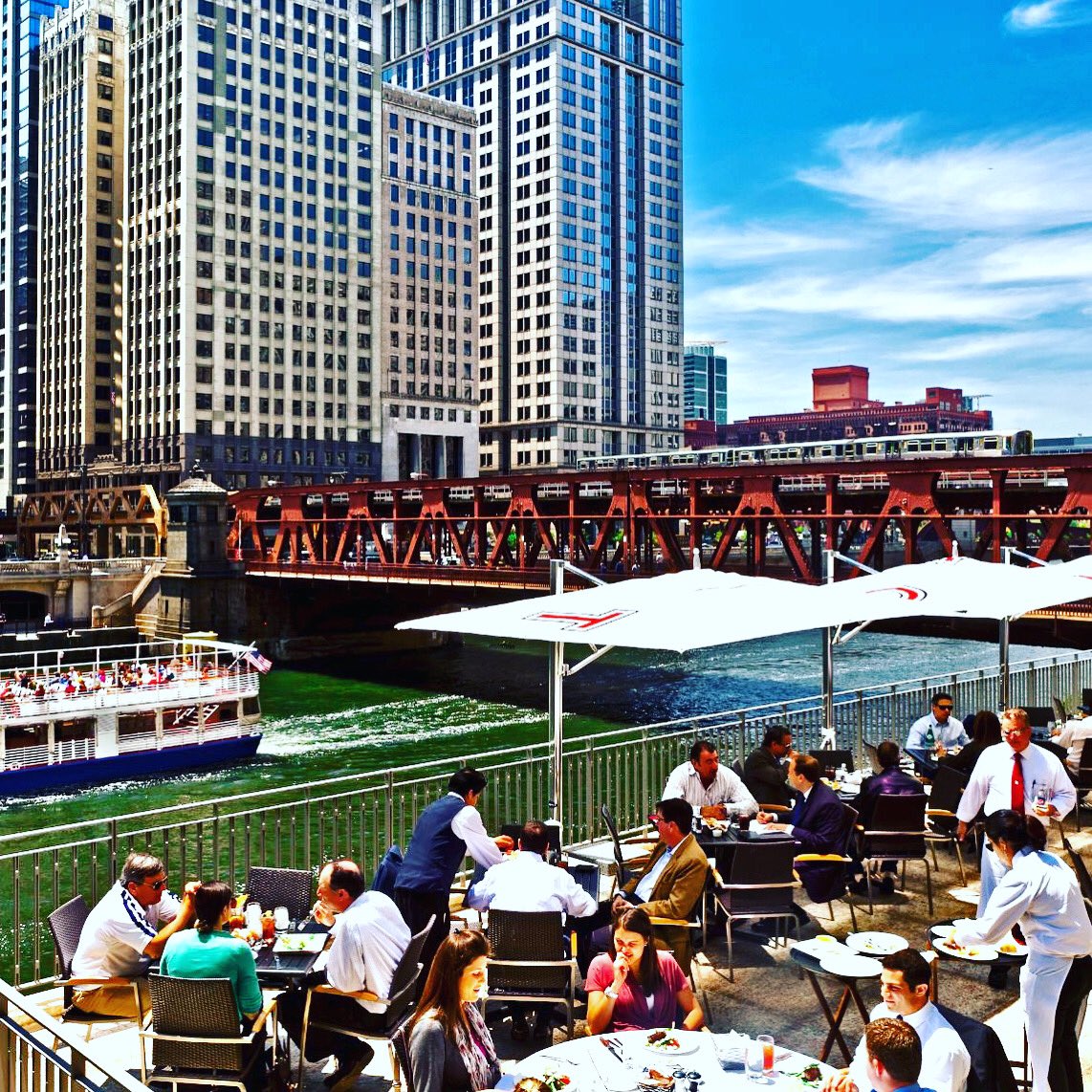 300 N LaSalle Dr, Chicago, IL 60654
"WE ARE BACK," Chicago Cut Steakhouse enthusiastically announced on Twitter. Starting June 3rd, you can order a sizzling steak with a side of impeccable downtown views on their patio. Make your reservation through OpenTable or by calling (312) 329-1800.
3509 W Fullerton Ave, Chicago, IL 60647
Logan Square's vintage sports club and eatery is ready to reopen for patio season! They're now accepting reservations for outdoor seating through Resy. Reserve your table under a striped umbrella and kick back with boozy strawberry lemonade slushie for pure heaven. 
233 N Canal St, Chicago, IL 60606
Get a taste of Italy while enjoying gorgeous patio seating at this ideal location. Gibsons will start taking reservations on June 1st for dining as soon as June 3rd. Call to book your table today at (312) 414-1100.
1840 W North Ave, Chicago, IL 60622
This laid-back neighborhood favorite made a big announcement on their Instagram, "PSA: OUR ROOFTOP IS OPENING FOR BUSINESS! Starting this Wednesday (weather permitting) from 11 am – 9 pm. We cannot wait to cheers you after all this time apart." Make your reservation on their website here!
2159 W Chicago Ave, Chicago, IL 60622
Tuman's sidewalk patio is prepped for thirsty Chicagoans. They announced on their Instagram, "We're working hard to make sure we're fully sanitized before we open. Keep your eyes on our social media for updates – our patio will look different for 2020."
Multiple Locations
Who's ready for some Quad Cities style pizza? Literally everyone? Well, thank goodness this pizzeria is now accepting reservations starting June 3rd. Book your reservation on their website and get back to your roots. 
1801 W Division St, Chicago, IL 60622
This no-frills, all-American sports bar is ready for your business once again. They stated on Instagram, "We're working hard to make sure we're safe and sanitized before the big debut. We will be open from 11 a.m.-11 p.m. daily starting Wednesday. WE CAN'T WAIT TO SEE YOU ALL!"
2558 N Halsted St, Chicago, IL 60614
Since 1982, this vibrant restaurant has been serving up authentic Mexican cuisine in Lincoln Park. Their patio is primed and ready to go with plenty of foliage to help separate guests. Book your reservation today.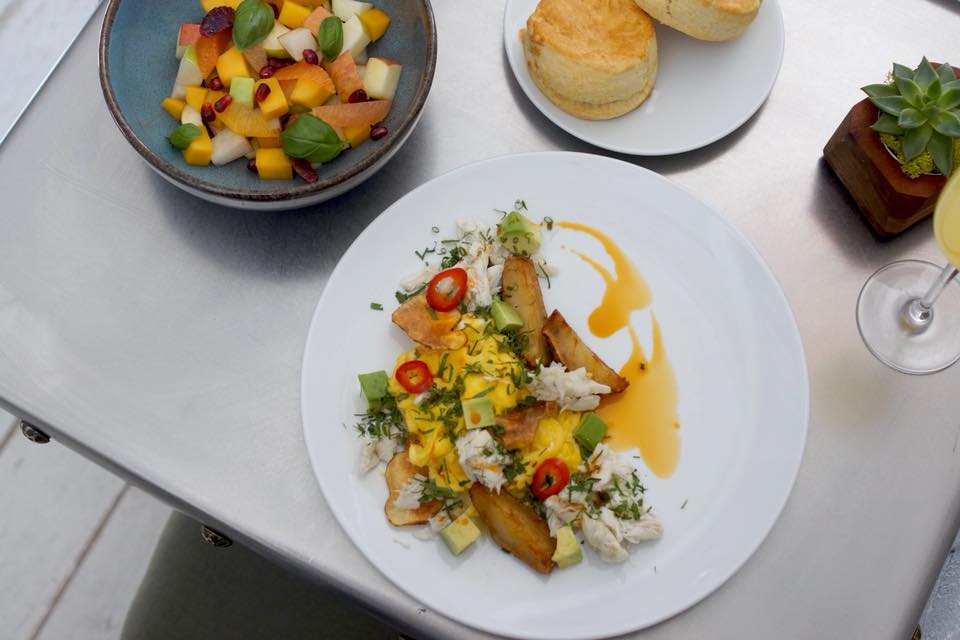 Eden
1748 W Lake St, Chicago, IL 60612
West Loop residents will be happy to know this fine dining restaurant is now accepting reservations. Their relaxing patio is the perfect setting for appetizers and wine with your BFF. Book ahead on their website.
2047 W Division St, Chicago, IL 60622
Wicker Park's Number-One Sports Bar in America by Nightclub & Bar Magazine is now accepting reservations for their outdoor seating. To make a reservation, email info@Thefifty50.com with the subject line "Reservation Request." Include your name, number of patrons, date/time, and contact info.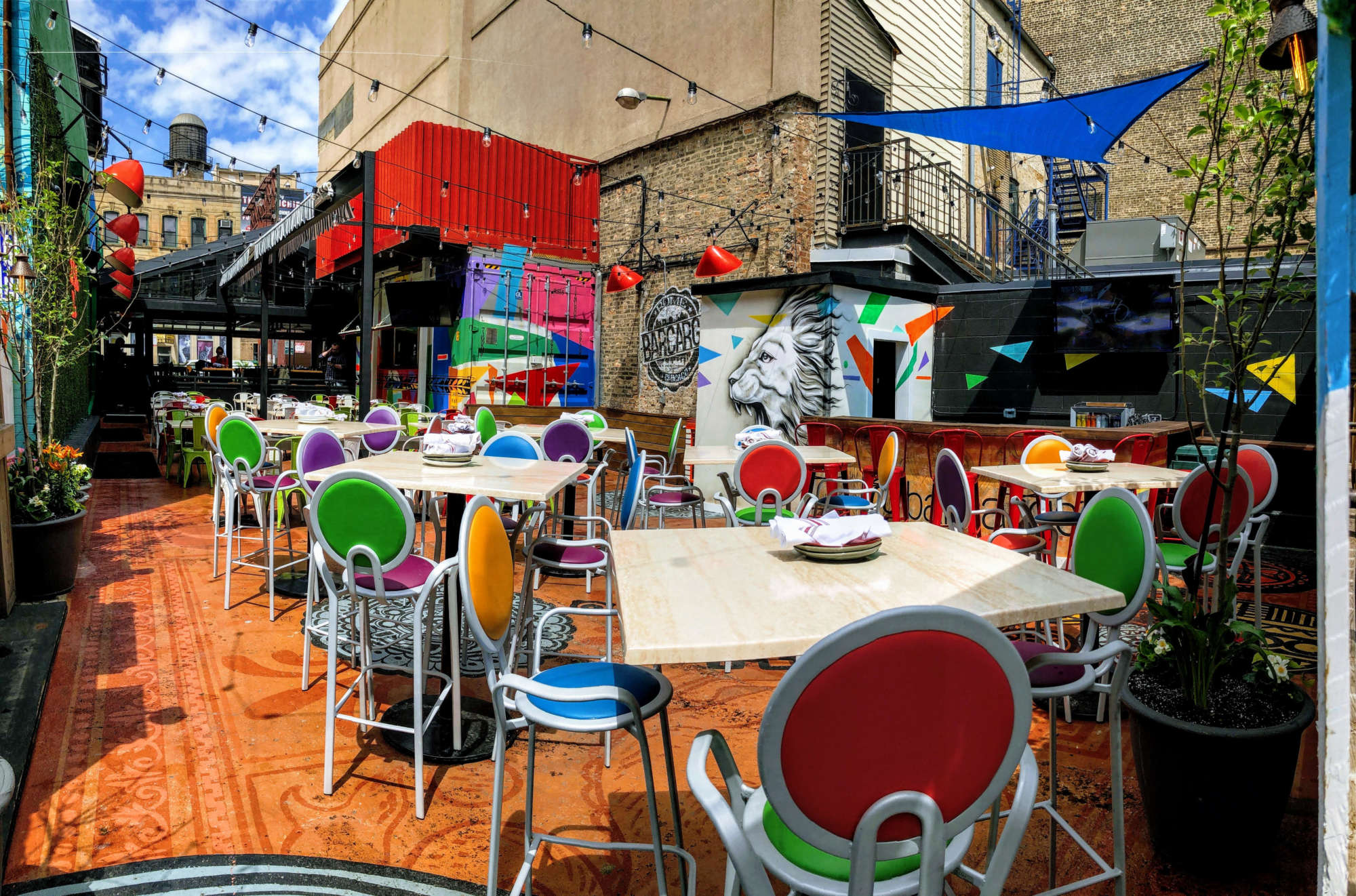 605 N Wells St, Chicago, IL 60654
The Roman pizza bar from Stefani Restaurant Group will reopen its sidewalk patio and spacious outdoor beer garden starting today, Friday, June 5. Guests can now enjoy Bar Cargo's menu of authentic Roman-style pizza, classic bar bites, salads, & sandwiches plus signature cocktails, craft beer, and wine. Bar Cargo is accepting walk-ins only this weekend; guests can call ahead to check on wait times.
1031 N Rush St, Chicago, IL 60611
The iconic Gold Coast patio is now open along Rush street and Bellevue. The upscale, contemporary steakhouse is offering a menu of USDA Prime steaks and chops, seafood, burgers, pizzas, pastas, unique daily specials and more prepared by Executive Chef John Gatsos. Tavern on Rush is accepting walk-ins only this weekend. Guests can call ahead to check on wait times.