For any theater-goer, we know that New York Broadway is where the best-of-the-best don their sequins and tap shoes or showcase the latest drama for all the world to see. It's where the Tonys are, where Broadway shows originated.
But there's a lot to say for Chicago. For instance, we have the legendary Steppenwolf Theater and both Second City and Improv Olympic comedy clubs, all of which have launched the careers of some of the biggest names working today. We also happen to get the biggest shows fresh from the Broadway stage for our viewing pleasure.
However, sometimes, we're spoiled and we get shows before they head to the marquees of the Big Apple. Sometimes, we get the pre-Broadway run that allows for shows to test their material, make changes and hear a city of theater lovers' critiques before heading off to the Great White Way.
This time, Chicago is lucky enough to have the pre-Broadway run of the new musical adaptation of Tootsie, playing at the Cadillac Palace Theatre this season.
Tootsie tells the story of an out-of-work actor as he approaches 40. A man with a major ego, no one cares to work with him, but when his ex-girlfriend comes in to talk about a role she's hoping to nab, he has a light bulb moment. Maybe he could audition if he could just transform himself into a woman. Maybe, if he disguised himself, he would have an easier time getting work. Besides, it's merely one more role that he can play! When he auditions for a truly heinous retelling of Romeo + Juliet with a Bachelor-style reality star who can't act attached, he gets the role and asserts himself as a strong woman with a lot of opinions!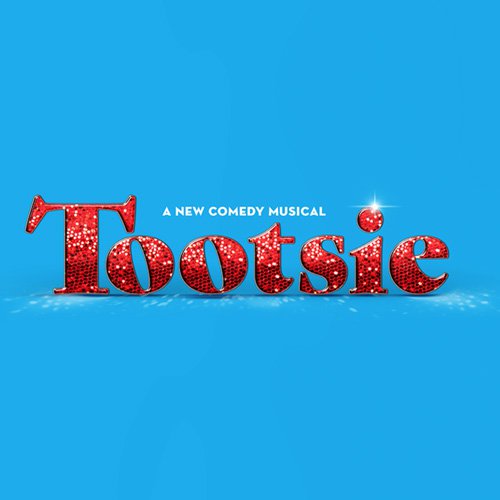 But what happens when he starts to fall in love with the lead actress? Can he continue this double life? Can he find work again if he's found out? What about love? Can that survive? Queue the music!
Starring Santino Fontana of both theater and Crazy Ex-Girlfriend television fame as the titular two characters, Michael Dorsey and Dorothy Michaels, this musical romp has fans roaring with laughter as it takes a classic and breathes new life into it. Instead of staying in its original time period, it's brought to the present where texting and gorging on Taco Bell when you're sad are interspersed into the songs and dialogue. Instead of feeling like a weird spin-off, it actually works! The show seems to confront the idea that dressing in drag and utterly transforming yourself into someone unrecognizable in the social media age is easy when you're trying to get away with something.
The cast is also rounded out beautifully by Lilli Cooper, formerly of the original cast of Spring Awakening, as portrayed by lead actress Julie Nichols. Sarah Stiles fulfills the role of Sandy Lester, Michael's ex-girlfriend who is neurotic and anxious in a relatable and totally humorous way. John Behlmann takes on reality star Max Von Horn, complete with a cringe-worthy tattoo in the second act, and Andy Grotelueschen kills it as Michael's best friend, roommate, and partner-in-crime Jeff Slater who has a hilarious song and reprisal that had the entire theater in tears from all of the laughter.
Tootsie is a believable story in 2018 in terms of easily padded egos, that drag isn't too far off when considering your options and being an out of work actor—which is never not true—no matter the time period!
It's a musical filled with some of the funniest and most relatable songs, a script that allows for frequent pauses as the jokes well and truly land, and a story that will touch your heart in ways you couldn't imagine. Plus, Santino Fontana not only sings and delivers beautifully as both sexes, but he sure can rock a dress!
See it this weekend before it leaves our fair city and heads to the Broadway stage! Find tickets, show and theater information here.
Featured Image Credit: Playbill