In just a few short days, Chicago has gone from a humid second summer to our more regularly scheduled programming with below 50-degree temperatures. What's the best way to beat the cold, but still get out of the house and have family fun time?
Why, enter a world of pure imagination with Broadway in Chicago's Charlie and the Chocolate Factory, of course!
A somewhat modern retelling of the classic Roald Dahl story finds Charlie Bucket poor and living with his mother and four bedridden grandparents. From across town, he can see the locked up Wonka Factory and even plays "Willy Wonka" with his grandpa Joe at night when his mother isn't around. When he hears of the famous contest, he goes down to the corner shop that mysteriously just popped up. There, he finds a new shopkeep, who just so happens to be Mr. Wonka in disguise, and watches as each golden ticket is claimed for the tour of the mysterious candy factory: the can't-stop-eating Augustus Gloop, the Russian ballerina Veruca Salt, the social media singing sensation Violet Beauregarde, and the video game and TV-obsessed Mike TeaVee.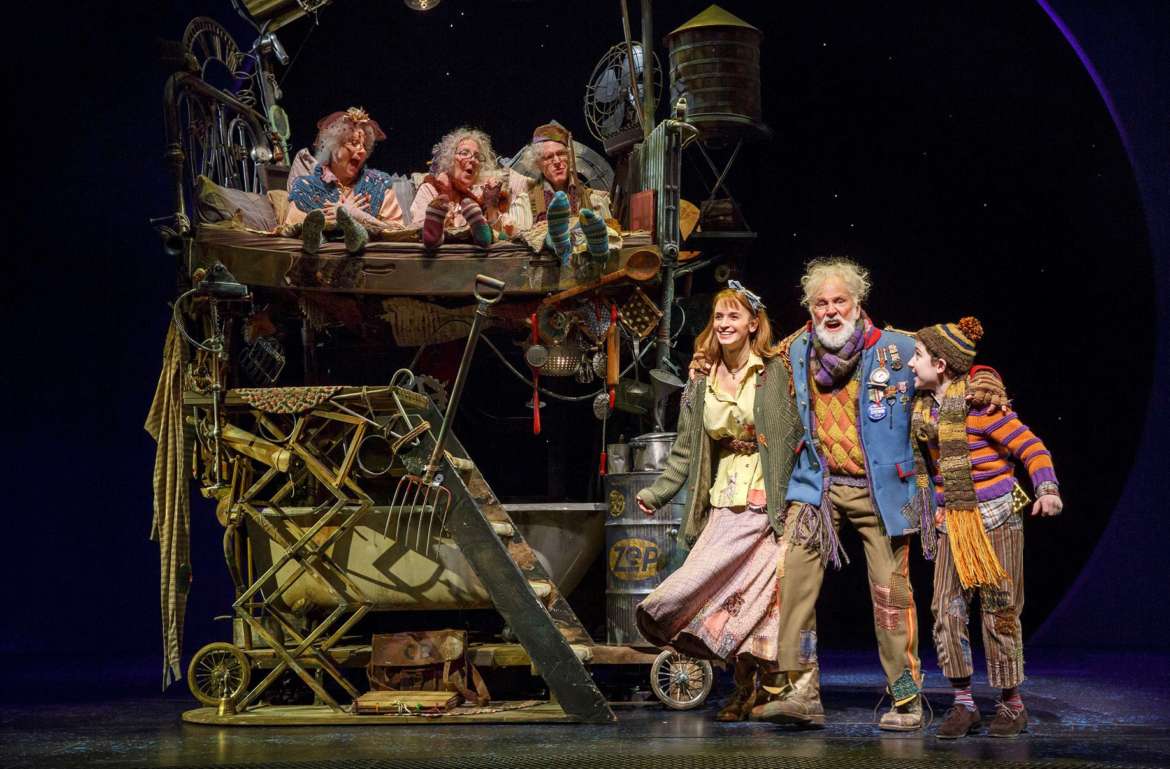 Instead of finding a dollar in the street that leads him to his very own golden ticket, Charlie finds a dollar that has dropped from Mr. Wonka's bag and takes it to the woman selling old vegetables. "Do you have any Wonka bars left, Mrs. Green?" Miraculously, she has one at the bottom of her cart and Charlie has found the last golden ticket!
Mystery and deliciousness await Charlie and the other winners as they find themselves five of the luckiest children in the world. Their own private tour of a world-famous candy factory! Nothing can go wrong!
Or can it?
After having seen another Dahl book, Matilda, come to life onstage just a few short years ago, I had high hopes for this one. I wanted it to be so blindingly bright that I was seeing stars all the way up in the balcony where I was sitting. I wanted to see how they could take a chocolate waterfall and Oompa Loompas and bring them to the stage.
And the show was great! The Oompa Loompa numbers were much different than what we're used to. Instead of being these doomsday songs about how each kid is bad, they're really funny and the way they bring them to the stage is simply genius. The song about how Wonka found them will have you dancing and laughing in your seat.
It was most certainly interesting to see how this fantastical ride was adapted for the stage. They did a great job of capturing what we love about the original film and bringing it to life.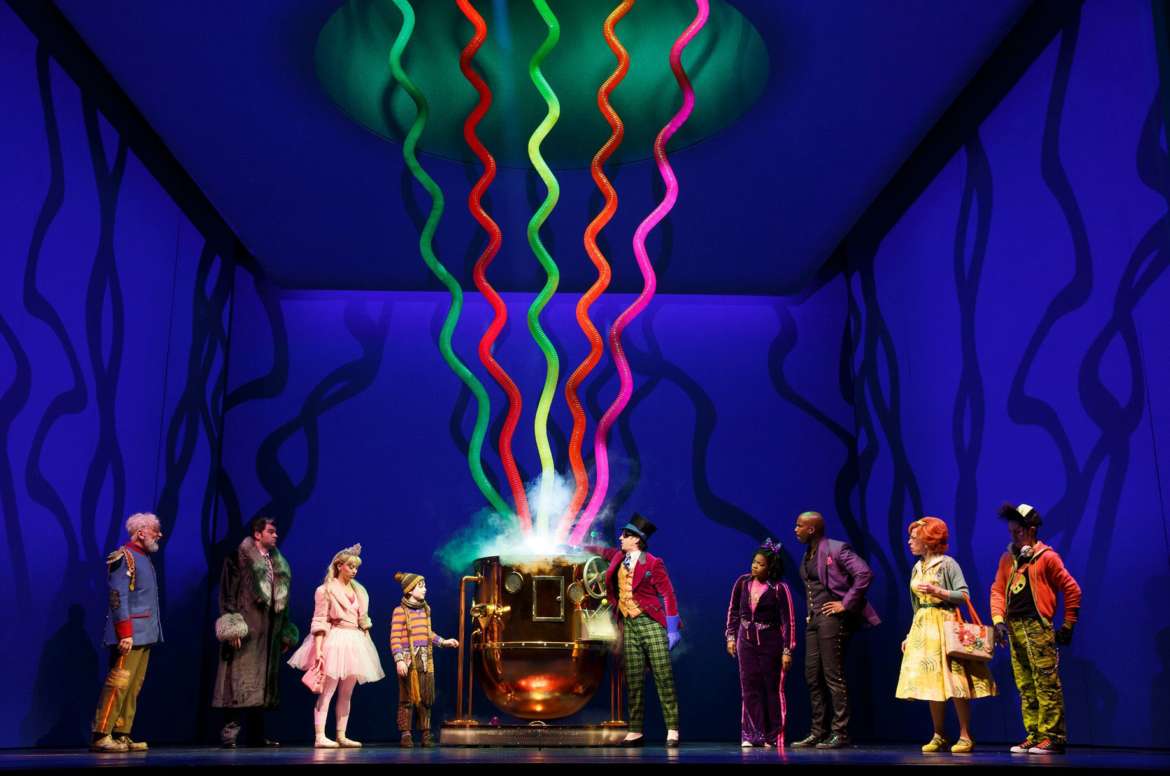 Of course, not everything we love about the book or film can be in the stage production. They have to make room for new songs, the best being the Augustus Gloop song, and a slight modernization, but it almost felt sort of rushed. Instead of enjoying each of the rooms, it was as if the audience was in and out and then onto the next. Other than Veruca, each sendoff went by so quickly that you almost forgot there was anyone else other than Charlie and Grandpa Joe. The updates, such as Violet being a social media star and Mike being obsessed with video games, were somewhat caught in between then and now. It felt a bit forced, but as long as you didn't look hard enough, it wasn't enough to give it a thumbs down.
The cast was also wonderful. The "kids" cast is comprised of mostly new talent that is looking to make their names as the touring company of the iconic characters. Amanda Rose tugs at your heartstrings as Charlie's hardworking mother, Mrs. Bucket, and the trio of boys who portray Charlie are so sweet and earnest that you'll be dabbing at your eyes throughout the show.
Overall, I thought it made for a fun night out that kids will really enjoy. There were a few missteps, but it was still enjoyable for all of you Roald Dahl fans out there.
Catch it now at the Oriental Theatre before it moves out next week! Ticket and theater information can be found here.
Featured Image Credit: Broadway in Chicago