The way we see it, there are two ways to enjoy great theater without spending your entire mortgage on tickets: Go out of town to a regional theater such as the Paper Mill Playhouse in New Jersey, or stay at home and check out the off-Broadway venues.
For the latter, the York Theater Company's production of Unexpected Joy is one of those shows that'll keep the audience tapping its toes, all for tickets that range under $75 a pop.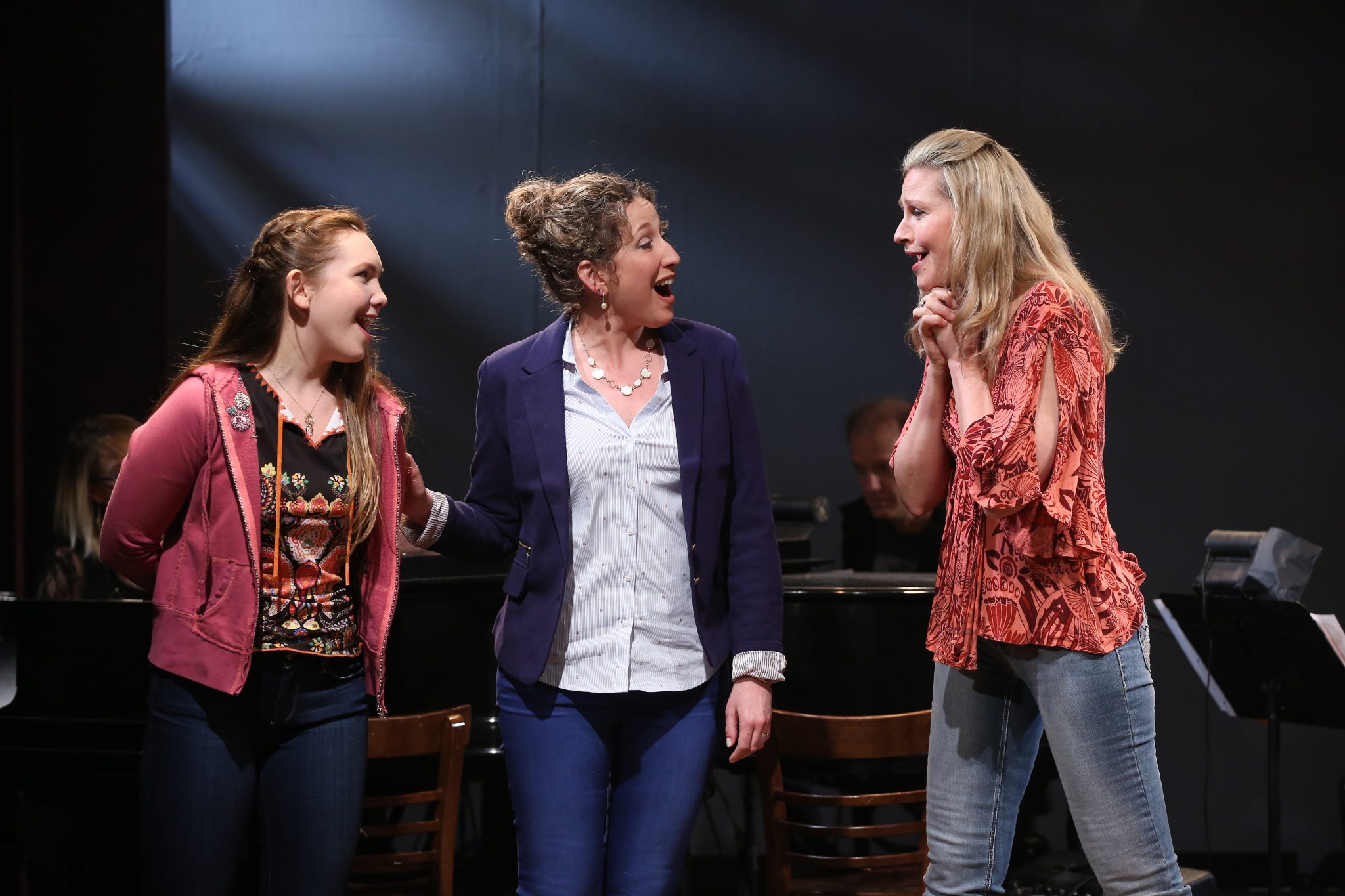 Joy (played by the effervescent Luba Mason), is a somewhat less than middle-aged woman hosting her daughter and granddaughter for a memorial to her late partner, both in life and in their musical career, Jump. Her daughter Rachel (Courtney Balan) has come to New York from the hinterlands of Oklahoma for the memorial and what should have been a joyous reunion.
But what's a show, any show, without the spider in the woodpile? Rachel's husband is a televangelist who doesn't particularly like Joy because she and Jump were never officially married. On his program, he rails against Christianity-labeled-sin of all sorts, specifically homosexuality, and anything that Jim Bakker or Jimmy Swaggert would have condemned.
In this, we find out central conflict: for, just before the memorial, Joy announces that she will marry. Only, to the shock of Rachel, not to a man, but to a woman.
Rachel, torn between the love she feels for her mother and the obligations she has made to her husband, demands that her own daughter Tammy (Celeste Rose), immediately head back to Oklahoma. When Tammy refuses to leave, Rachel is left dumbfounded.
Suddenly on the scene is Lou (Allyson Kaye Daniel), Joy's soon to be bride. And even as Rachel comes to see Lou's love for her mother – and the pain she's caused by rejecting them both – she remains unimpressed.
Tammy ultimately sides with Joy, and insists that she will be at the memorial to commemorate Jump and celebrate her grandmother's upcoming union, regardless of what her parents think.
Now, this isn't a heavy-handed drama, and the audience is safe to assume that things will work out, but the complexity with which the cast and crew display this incredibly human story is awe-inspiring.
In the end, Rachel and Tammy not only remain for the memorial and participate, but Rachel is able to reconcile with Joy. And though, of course, there remains a lingering tension between the family, when Joy gets down on one knee to propose to Lou, all is well in Theater Land.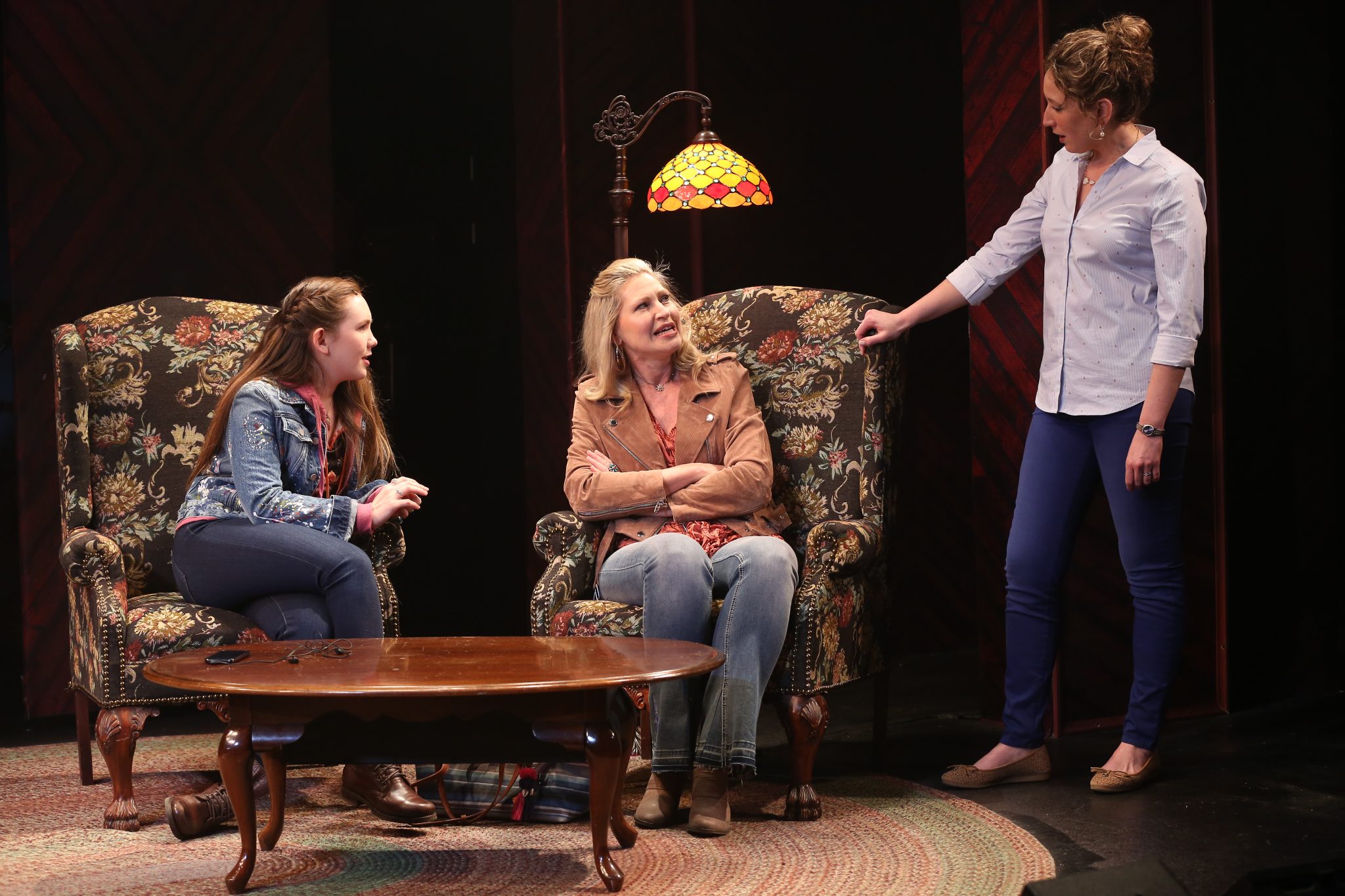 Apart from the incredible tale of love, family, and happiness, the audience could almost forget the storyline as they take in the strong voices of the entire cast. Each one better than the last, the ensemble is talented and captivating,  with 19-year-old Rose holding her own with the rest of them.
The one-act show moves amongst a handful of scenes with a very imaginative stage setting, using panels that roll across the stage to depict the passage of time and location.
The show has had such a positive response during previews that the run has been extended to May 27. Tickets range in price from $67.50 to $72.50, about the price of a chocolate bar at Hamilton.
Senior Rush Tix are available day of performance one hour prior to curtain for $20 cash only.
Tickets may be purchased by calling (212) 935-5820 or online at www.yorktheater.org, and are also available at the box office at the York Theater at St. Peter's (Citicorp Building) at Lexington and 54th Street. Use the 54th Street entrance.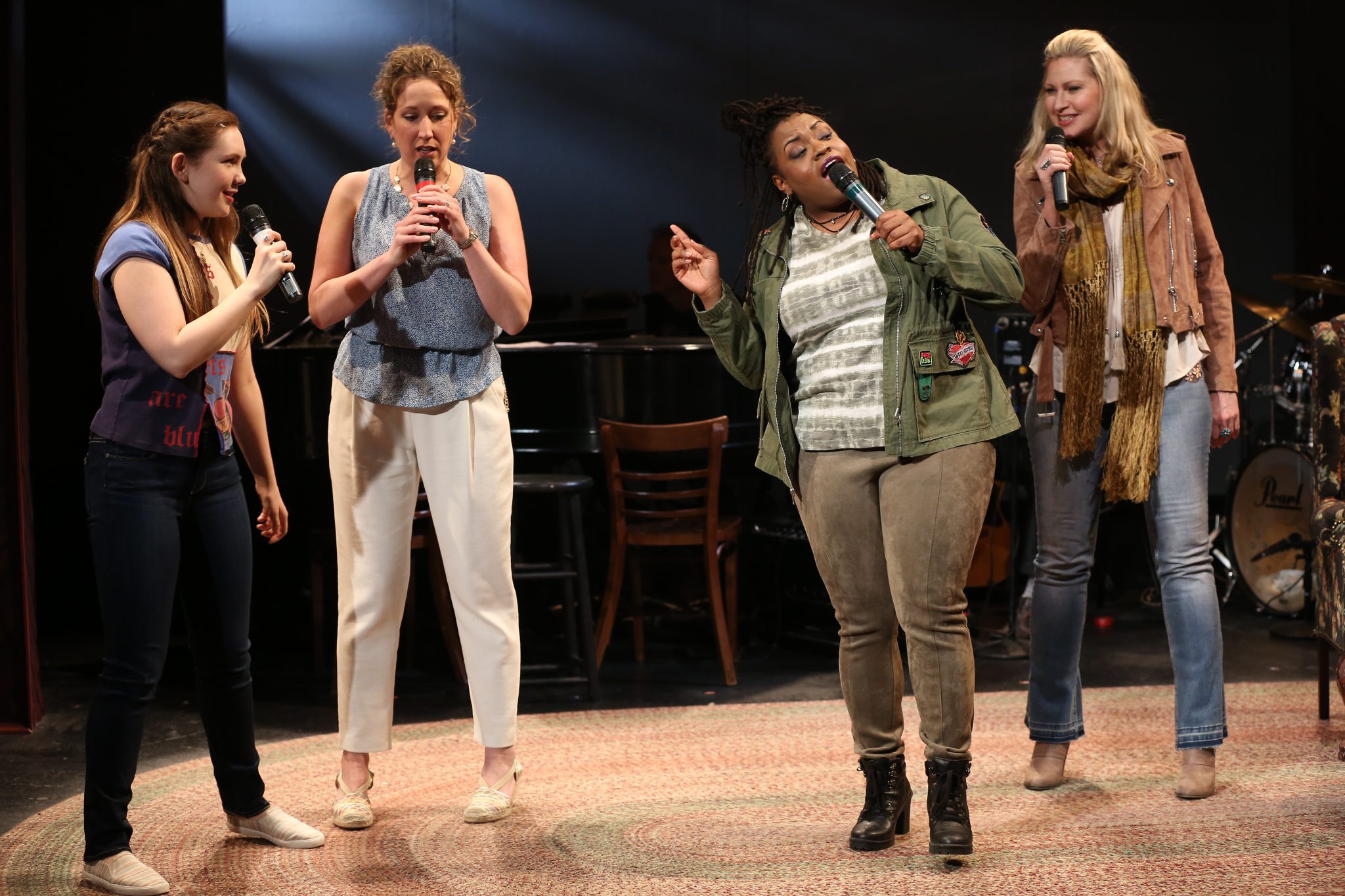 Unexpected Joy is produced by Tony Award Winner Jim Kierstead (Kinky Boots) and was more than six years in the making.
Having first heard a reading of the play years ago, Kierstead discussed it with theater professionals and then moved it to the famed Wellfleet Playhouse on Cape Cod, the location of Unexpected Joy.
It played there two years ago while Kierstead sought out the right venue in New York. The York Theater is intimate and comfortable with the audience close enough to the stage and the players to truly get a feel for the show.
Following its run in New York Kierstead has announced that it will move on to London for a run.
For more info on Unexpected Joy head to the York Theater website, here.