There's a little argument you might know of that claims New York City, our hometown, is the Mecca for legitimate theater.
OK, so true – Chicago and London might also argue for a place on that list, but if we're being honest, they come in a distant second or third to NYC's Broadway and the Great White Way.
Stage shows are having a banner season due to the rising quality of the productions ranging from Kinky Boots to Waitress. And great while they may be, the opportunity to see many shows seems to be limited to the depth of your wallet or pocketbook.
In fact, today it feels as though tickets to the most popular shows are just a hair short of a mortgage payment in NYC.
A quick check shows that for Hamilton – what is, perhaps, the most popular show on Broadway today – costs per ticket range from rear mezzanine at $542, to Orchestra side at $650 per, all the way up to the crème-de-la-crème of theater seating at $951 per seat.
Crazy, we know – but there is a better way to see shows in the Mecca of theater.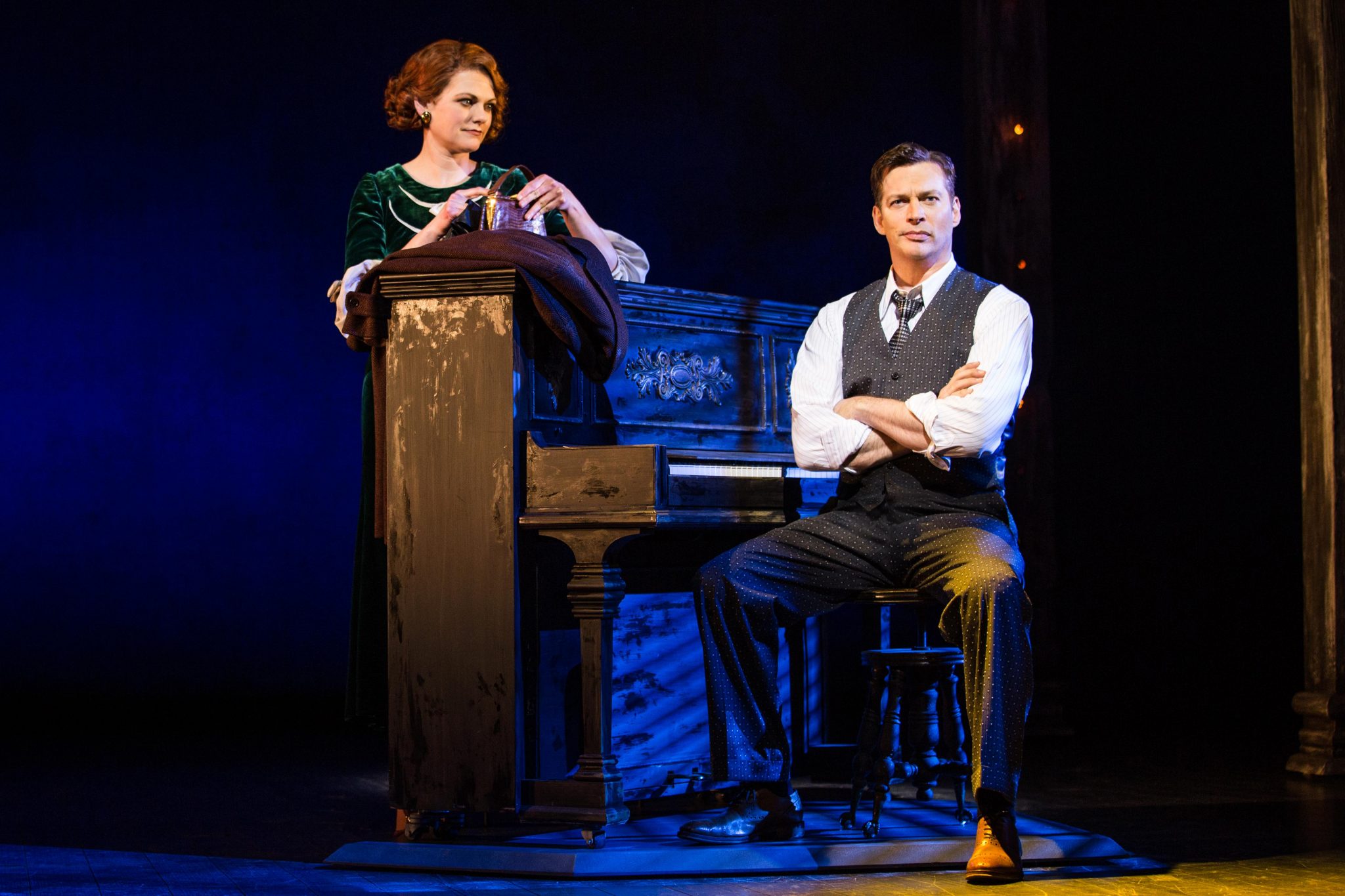 One of the more popular productions to grace the stage in New York of late is A Bronx Tale. But what you may not know of the show was that its premiere at New Jersey's Paper Mill Playhouse was a mere fraction of the cost of seats on Broadway. Like so many hit Broadway shows, A Bronx Tale had its nascence at this iconic theater, but without all of the costs associated with the glitz and glam of the citie's iconic way.
Currently showing at the Paper Mill is an adaptation of The Sting starring Harry Conick Jr. and a cast of uber talented singers and dancers. The show runs until April 29. Ticket prices are, as you can imagine, just slightly lower than Hamilton's.
In fact, they begin at $34. That's it. No zeroes were accidentally left off.
The show itself opens with a rollicking number featuring the amazing Kevyn Morrow and an absolutely fabulous singing and dancing ensemble. Nothing like an opening that brings the house down.
There are plot twists and turns as Connick and J. Harrison Ghee Johnny Hooker plot a complicated sting to take down a nefarious Doyle Lonnegan, played to full evil intent by Tom Hewitt.
Ghee and Connick absolutely steal the show and, should it move to Broadway, both have earned the right to reprise the roles in New York.
For those smart enough to come to Paper Mill to see The Sting, they are likely to save a bundle. There is an excellent prospect that the show will follow in the tracks of those like A Bronx Tale all the way to the city we love so dearly.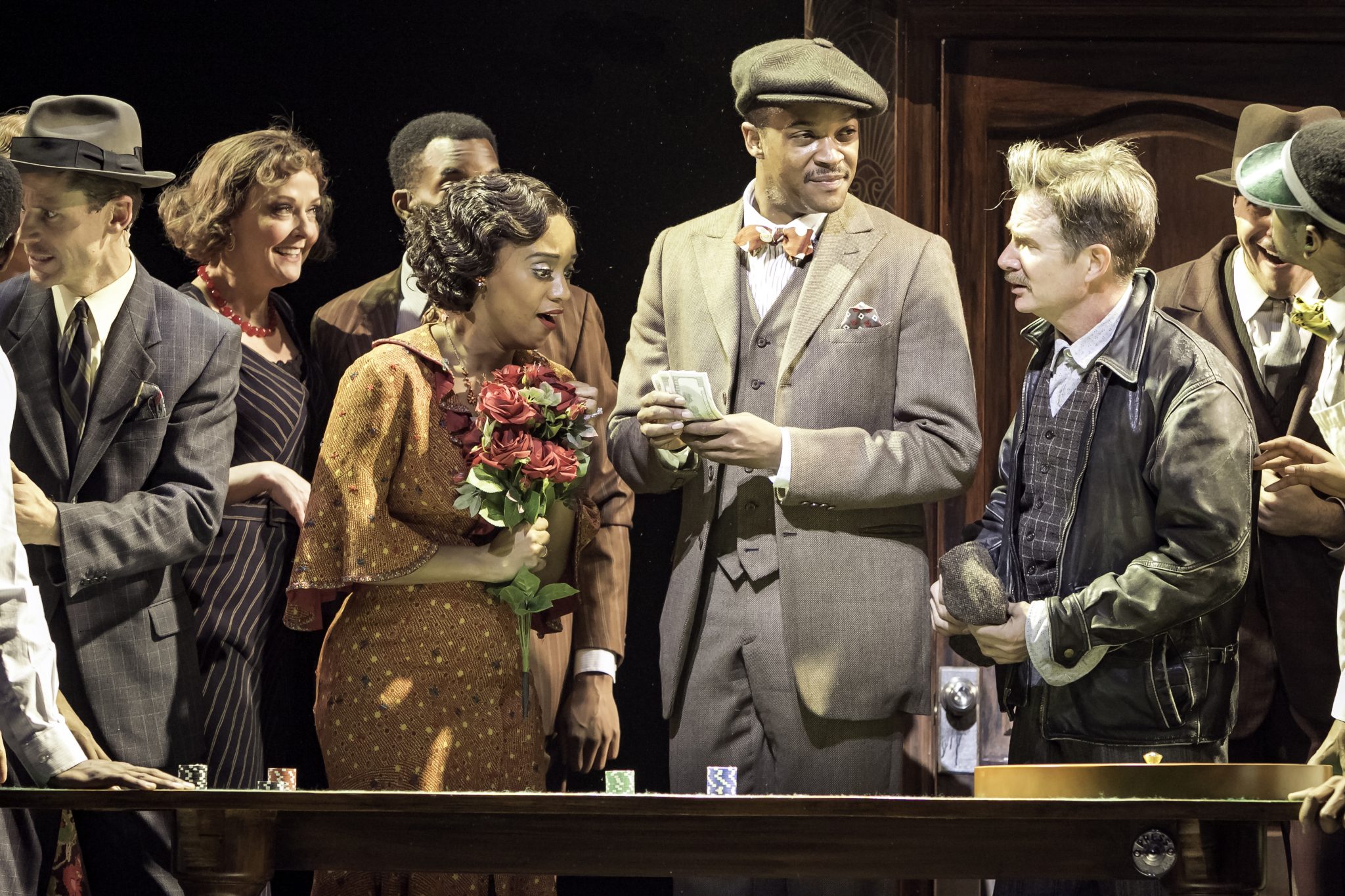 Mark S. Hoebee, the theater's Producing Artistic Director has assembled an award-winning team that never seems to falter in bringing the best of legitimate theater to its audiences. So talented are the productions at Paper Mill that the theater has been awarded a Tony and two People's Choice Awards.
Next up on the docket for penny-pinchers everywhere is is Half Time from May 31 to June 12.
Paper Mill, in Millburn, is only a short drive from New York and public transit is also available. Next season it will present Unmasked, Holiday Inn, My Very Own British Invasion, Benny & Joon and Beauty and the Beast. Start planning now because if you are too slow you might end up at the short end of the stick.
The Sting is playing to a packed house almost every performance.
Featured Image Credit: Johnny Hooker (J. Harison Ghee) leads The Sting ensemble in one of the rollicking dance numbers that brought the audience to its feet. Photo by Jerry Dalia