Lollapalooza 2023 is right around the corner. Whether you've got tickets to all four days, or only plan on popping in for the weekend, you must admit: Lolla for Chicagoans is more than a music fest, but a whole vibe in its own. So, we decided to put together a guide to help you not only go to Lolla, but walk, eat, drink, and party like a true Lolla fan throughout the week. Ready?
Lolla Cocktails
Chicago's many talented mixologists will never let go of a good opportunity to make special-theme drinks—that is a fact. Naturally, your first step in celebrating Lolla week, Lolla style, is trying one of these delicious cocktails inspired by Lollapalooza.
Read More: Where to Find Barbie Cocktails in Chicago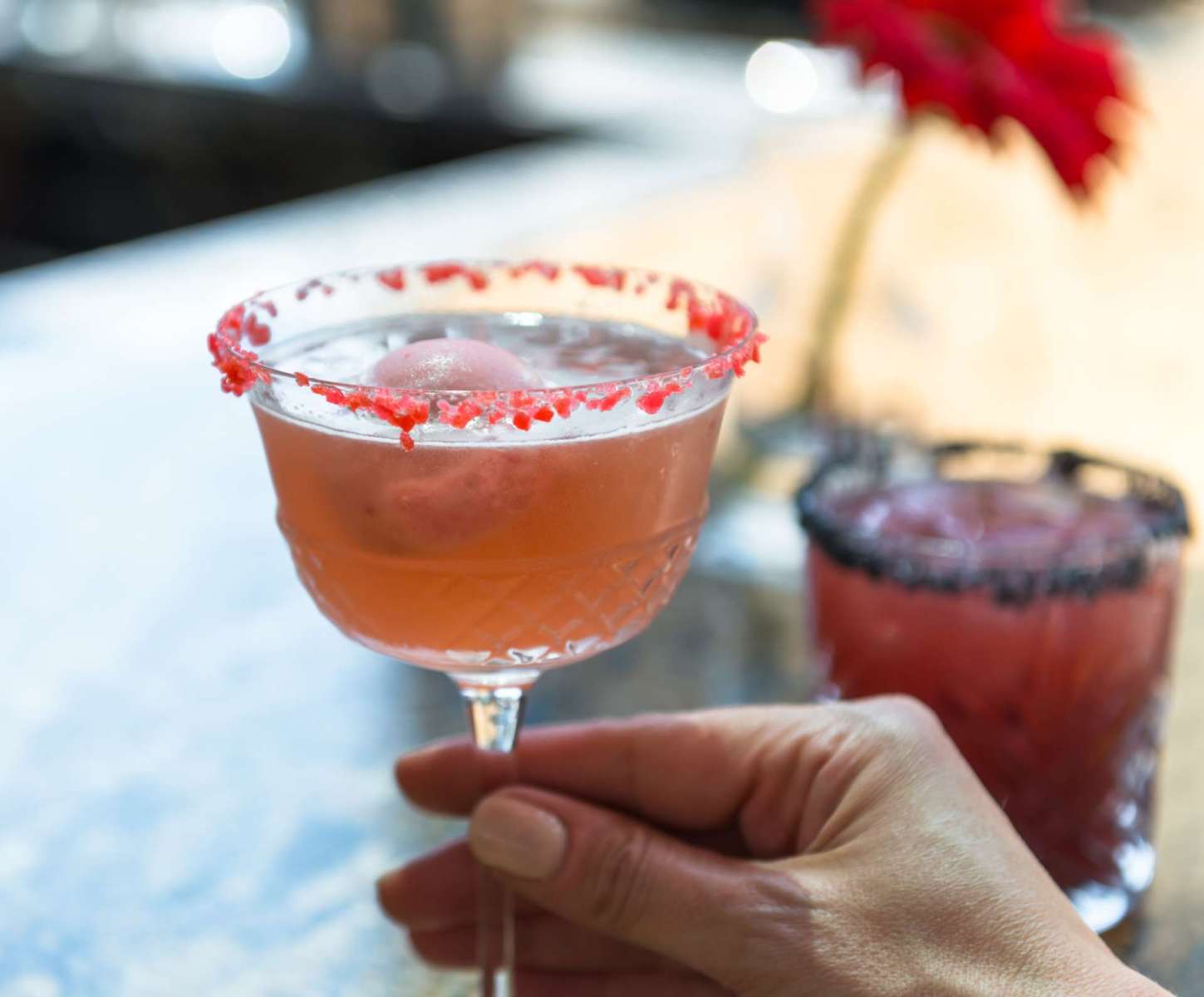 127 W Huron St, Chicago, IL 60654
I|O Godfrey, Chicago's largest and only year-round rooftop lounge, offers a state-of-the-art retractable roof allowing the outdoor space to evoke a unique in-is-out and out-is-in vibe. In honor of Lollapalooza, I|O Godfrey will serve a special cocktail called the Lolla Pop Fizz made with Bombay Sapphire Premier Cru, Starlino Rosé, fruitful watermelon, Coastal Watermelon Rosé Spritz, raspberry sorbetto, and pop rocks. The Lolla Pop Fizz costs $19 per glass or $72 for a pitcher and is available for the entire Lollapalooza weekend.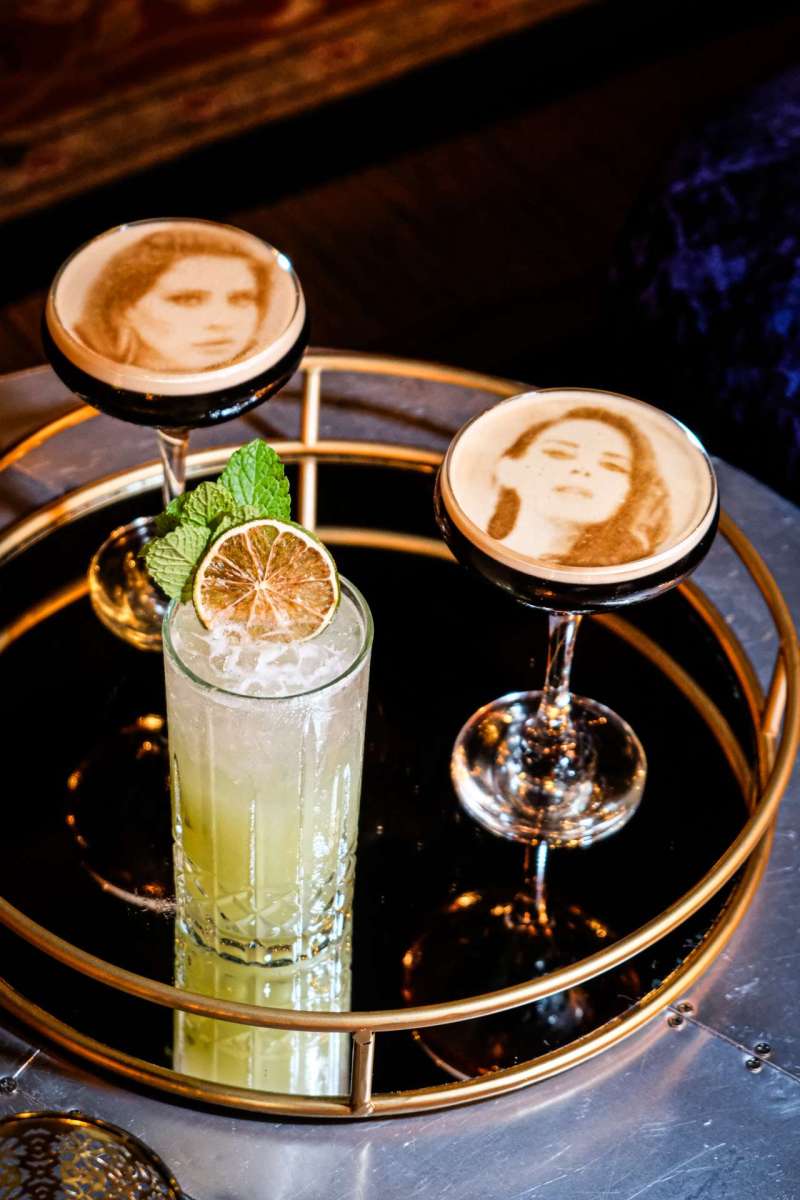 353 W Hubbard St, Chicago, IL 60654
The featured cocktails at The Bassment include the Lana Del Ray made with Gingersnap Vodka, Mr. Black Coffee Liqueur, Cold Brew, Maple Pear ($25) and the Billie Eilish made with Tromba Tequila, Lime, Kiwi, Triple Sec, and Soda ($19). The specialty cocktails will be available Thursday, August 3th through Saturday, August 5th.
Chicago Rum Room
Prior to the start of Lollapalooza, molded after the BACARDÍ x Stadium Goods SNEAK3ASY pop-up earlier this summer, Chicago Rum Room will be home this one-day experience. Appearing to be a new Stadium Goods retail space, stocked with exclusive merch, guests will be ushered through the "stockroom" door to discover a tropical yet modern speakeasy, lined with lush flora and Caribbean textures, complete with a performance by musician Ric Wilson along with music, dancing, and a curated cocktail tasting that highlights the brand's premium rum portfolio and staple BACARDÍ Reserva Ocho.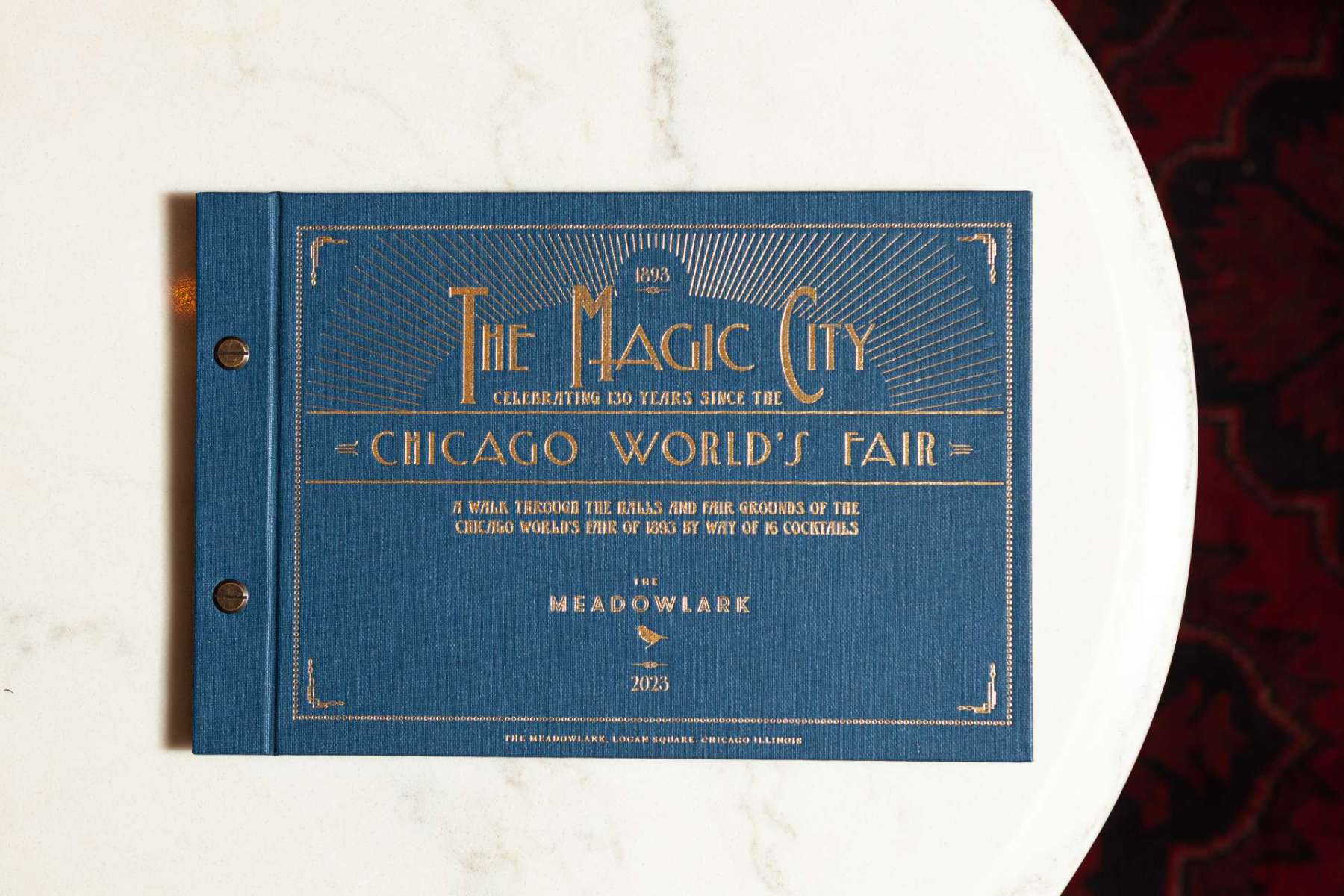 125 S Clark St, Chicago, IL 60603
From 4 p.m. to 7 p.m. on Thursday, August 3rd, Lollapalooza fans and guests at Revival Food Hall will be able to enjoy a selection of drinks from The Meadowlark's World's Fair-inspired menu right in the heart of downtown! To celebrate this pop-up, Meadowlark's Beverage Director Abe Vucekovich is crafting an all-new cocktail exclusively for the occasion— Magic City, an herbal sipper featuring Jack Daniels and Carpano Antica. And to keep the fun going past 7 pm, they'll be selling to-go flasks of Magic City, along with other Jack Daniels cocktails for the trip home.
Lolla Treats
Get the mood set up with some pre-festival snacks and treats. Some places even offer specials if you show your Lollapalooza tickets. Check out these deals so you don't spend as much on over-priced food on the festival ground.
https://www.instagram.com/p/CvIufNrrOmF/
Lolla Specials at Four Corners
Kirkwood, Benchmark, Gaslight, and 80 Proof are here to help you get ready for Lolla no matter which part of the town you are in! From July 27 to August 3, these Four Corners restaurants are celebrating this iconic music festival with Chicagoans with $7 all jack mixed drinks and $10 Old Fashioneds. And, of course, delicious bites off each location's menu!
https://www.instagram.com/p/CuILxCiPUEF/
$1 Cold Brew at Beatrix
Multiple Locations
Get ready for the festival (or to keep the night going) with a $1 Cold Brew from the coffee bar at Beatrix on Friday, August 4th! Show your Lollapalooza four-day or Friday wristband at Beatrix River North, Streeterville, Fulton Market, and Loop (plus Beatrix Market Loop and DePaul Loop) coffee bars for a Cold Brew to-go for $1, plus tax. Valid one per person, while supplies last.
https://www.instagram.com/p/CuFJ0ZKA8NY/
$1 Frozen Greek Yoghurt at Ema
74 W Illinois St, Chicago, IL 60654
Cool off after your favorite set by sharing a $1 Frozen Greek Yogurt under the ivy at Ema! Available for dine-in only, add a Frozen Greek Yogurt with olive oil and sea salt or candied lavender and honey to your mezze spread for just $1, plus tax, when you show your Lollapalooza wristband on Thursday, August 3rd through Sunday, August 6th.
Not going to Lolla but still want a treat? Stop by Rotisserie Ema every Friday from 11 am – 3 pm for $1 Fro-Yo Friday and enjoy a Frozen Greek Yogurt with olive oil and sea salt to-go for $1, plus tax. Both offers are valid one per person, while supplies last.
Lolla Activities
Finally, extend your party beyond Lollapalooza's festival ground with these lolla-inspired activities! Enjoy lolla live stream with good bites and cool AC, or unwind with a spa session and clean off the grime and sweat from cheering for the headliners.
https://www.instagram.com/p/CvC0rq-s26h/
Lolla Live Stream at Ranalli's
Lincoln Park: 1925 N Lincoln Ave, Chicago, IL 60614
West Loop: 1326 W Madison St, Chicago, IL 60607
Longstanding favorite neighborhood bar, Ranalli's offers guests delicious pizzas, iconic apps and great drinks in a comfortable and communal setting. For Lolla weekend, both locations will have the festival on live stream, allowing guests to indulge in great music and festivity without suffering this year's unbearable heat! Enjoy $7 all jack mixed drinks and $10 Old Fashioned, and try your luck at the raffle!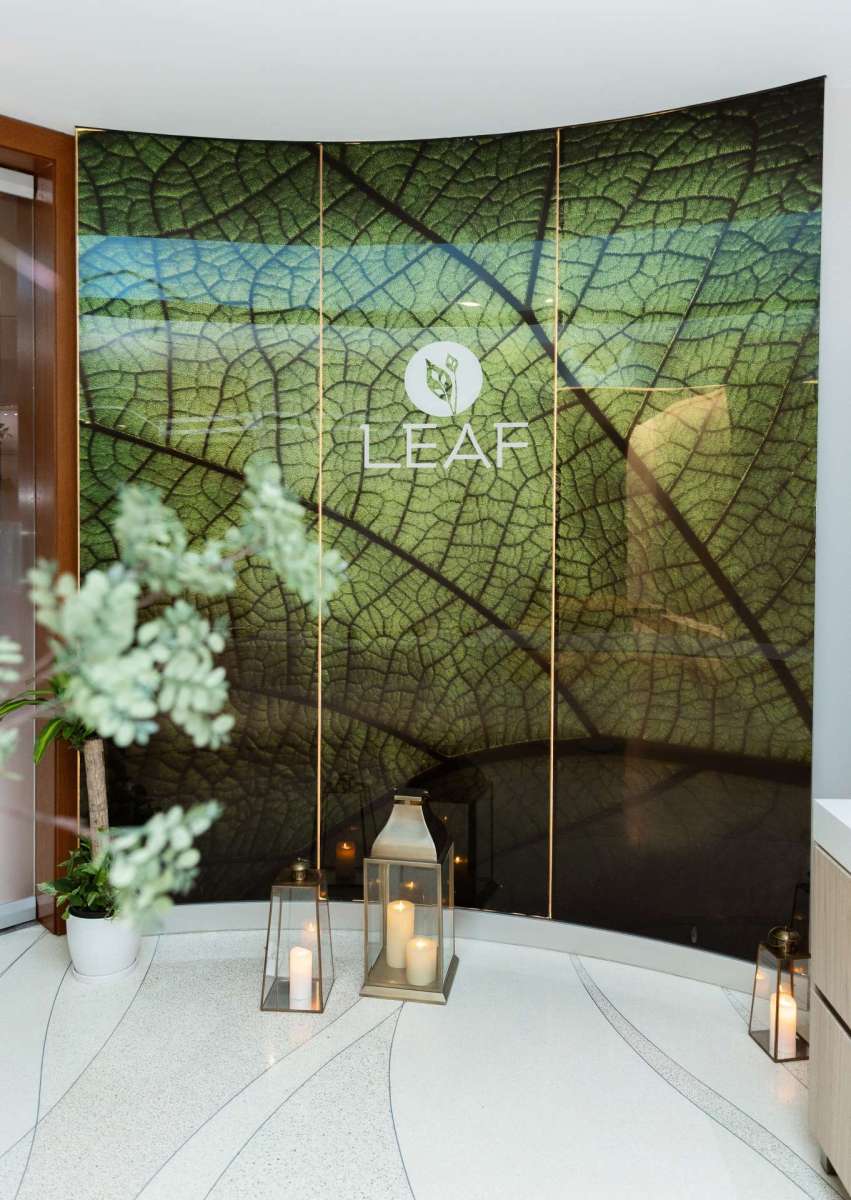 Lana Del Rey-inspired Spa at Leaf Spa
200 N Columbus Dr, Lower Level, Fairmont, Chicago, IL 60601
Escape the chaos of Lollapalooza and indulge in exclusive spa treatments inspired by the dreamy allure of Lana Del Rey's songs at Leaf Spa, located at the Fairmont Chicago Millennium Park. Post-festival, unwind with the "Born to Spa Massage " ($250) to relive aches and pain or revitalize your skin with the "Say Yes to Zen Facial" ($275), which features the spa's ultra-gentle Sensitive Skin Alpha Beta Professional exfoliating treatment.
Those looking for a full body experience can indulge in the "Summertime Wellness" body treatment incorporating a customized scrub, which guests create themselves at the spa's Alchemist Bar and take home after their treatment. The 80-minute experience features an exfoliating full body treatment followed by a relaxing scalp massage.
https://www.instagram.com/p/CuIcWZDAxfB/
2833 N Sheffield Ave, Chicago, IL 60657
Check out Chicago's favorite pop-up bar, Replay Lincoln Park for their four-week Lollapalooza-inspired pop-up: Replaypalooza! Running through Sunday, August 6, this pop-up will bring to life the incredible artists and bands that make up today's diverse music scene, with live DJ sets throughout the month, along with festival-inspired photo-ops throughout the entire bar and music-themed cocktails. The next two weeks' themes are:
The Boys Week (July 27-30):

We are on a roll with a tribute to the best male musicians with extraordinary voices and showmanship, including Drake, The Weeknd, and Bad Bunny.

EDM Week (August 3-6):

 It would not be a homage to 

Lollapalooza

without a week dedicated to EDM. Week four will transport patrons back to Perry's Stage with dance music, trippy visuals, and an atmosphere full of energy with the likes of Shrillex, Daft Punk, and Zeds Dead.
Featured Image: Lollapalooza Facebook