If you're planning a visit or overnight to the city of the Chicago, the Magnificent Mile is always something to consider. All of these hotels are in the heart of the city's entertainment district with shopping, restaurants, and attractions abound. We've already hit you with our favorite hotels in River North and the Loop, so we figured we'd move a bit to the east this time around. You can click on each individual hotel's name to find more info and reserve parking online.
Here are the finest hotels near the Mag Mile.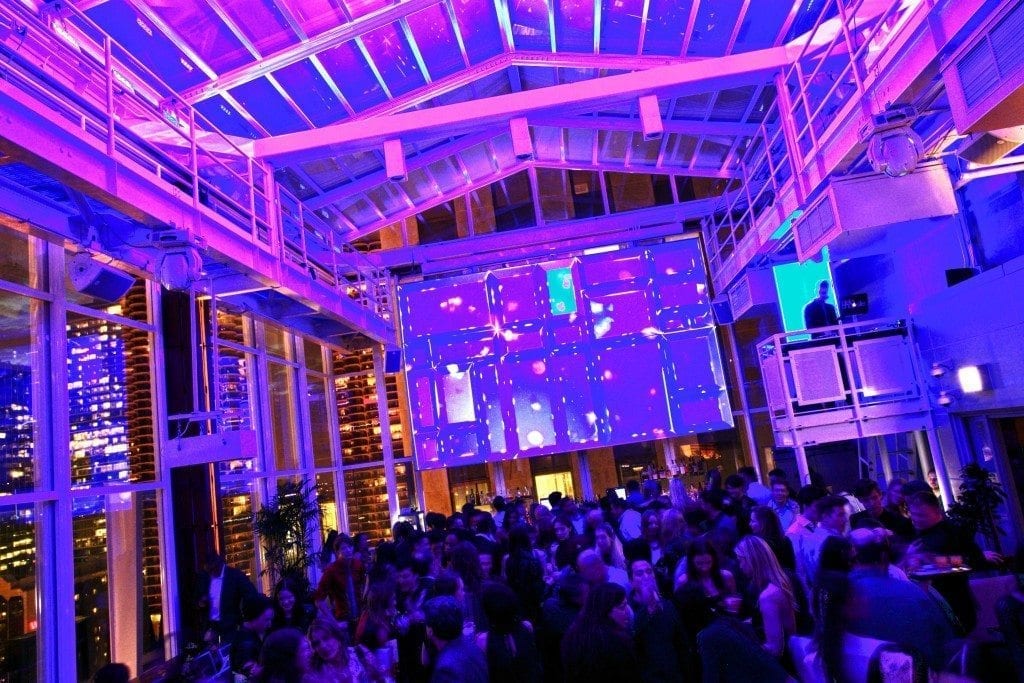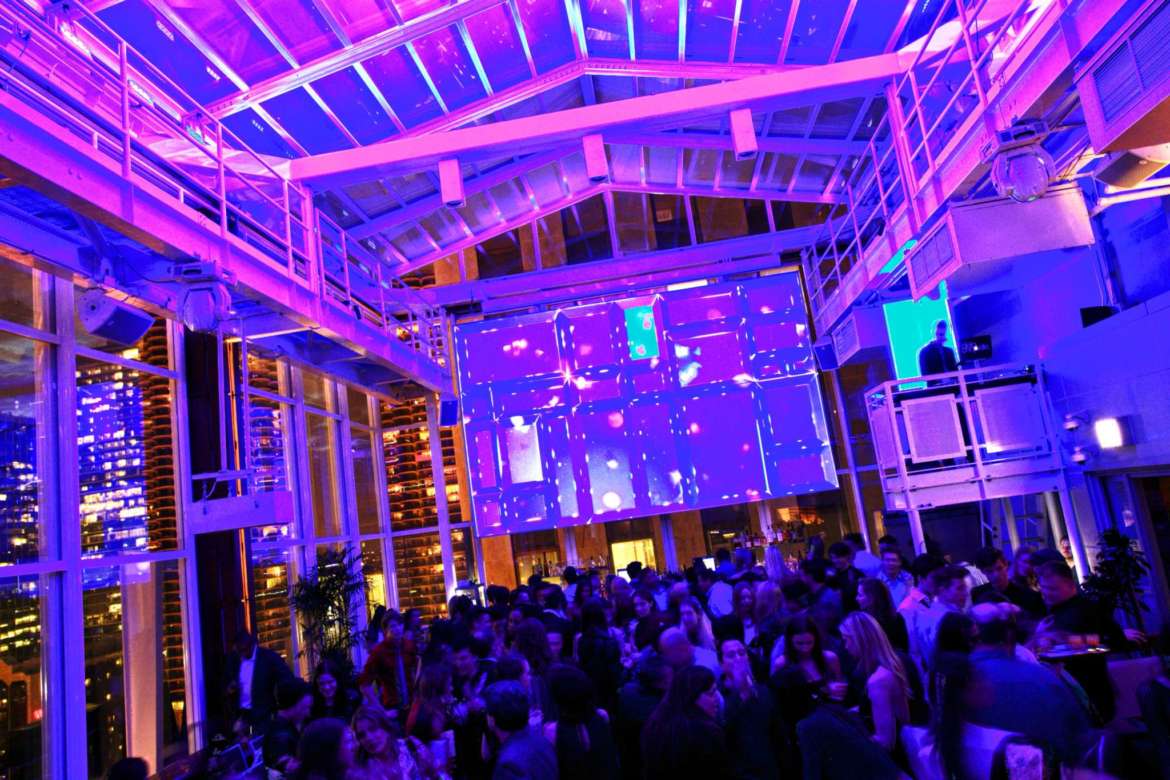 theWit Hotel
201 N State St.
Located in the heart of the theatre, shopping, and art districts— theWit Hotel Chicago is an embodiment of its surroundings. The hotel is comprised of diversified design, gorgeous views, and imaginative culinary options. They offer spacious lounges and meeting rooms, including the ROOF, with a 3D digital wall and retractable enclosure. Travel + Leisure named this, "One of the top 3 Rooftop Bars in the world," and it doesn't disappoint. The views are absolutely astonishing, and the décor is unparalleled. theWit also boasts the SCREEN, a private theater that seats 45. Lastly, they have the State and Lake Chicago Tavern, where you can grab a cocktail (or craft beer) and watch the game or host a private event with up to 200 people. This is one of the premiere locations in the city, and we don't say that too often.
Features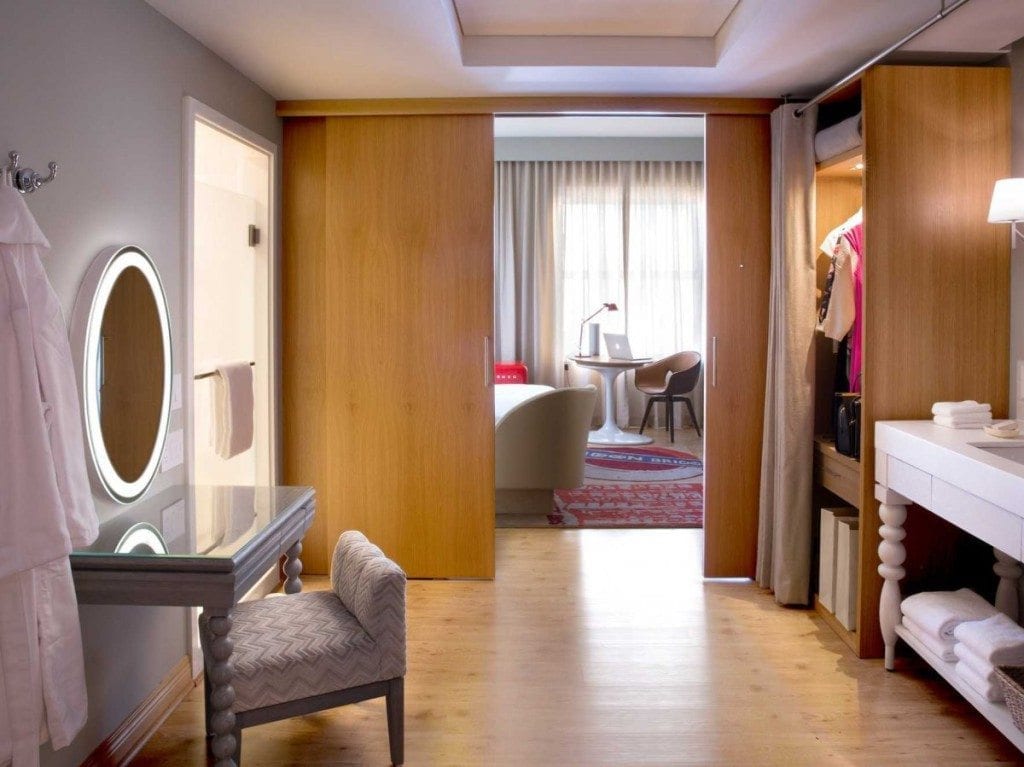 Virgin Hotels Chicago
203 North Wabash
The Virgin Hotels Chicago is located in an old historic office building. Because it's in the northern end of the Loop, it's close to pretty much everything: the Mag Mile, Navy Pier, Grant Park, The Art Institute— you name it — it's nearby. The hotel has four different restaurants, which is fairly uncommon, even in Chicago. By far the coolest feature the Virgin Hotels offers is its mobile app, which allows you to order room service, control the temp, make dinner reservations, and even chat live with the concierge.
Features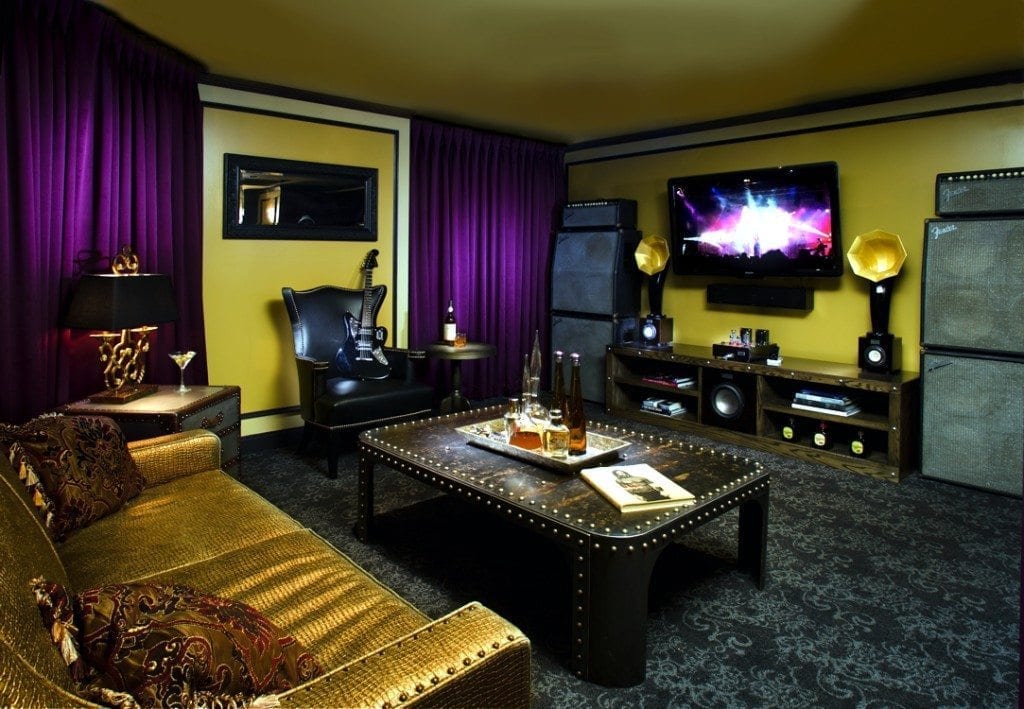 Hard Rock Hotel
230 N Michigan Ave.
The main theme here is the infusion of the Hard Rock vibe in a luxury hotel. It's located in the Carbide & Carbon building, which was designed by Daniel Burnham, Chicago's most famous architect. It's an almost surreal feeling to be in an old, iconic building that has such a modern rock vibe. The Hard Rock Hotel features two restaurants, a gym, and they make special accommodations for nursing mothers & business travelers. Something you won't find anywhere else: The Sound Of Your Stay, an amenity package that allows guests to rent one of 20 Fender Guitars, for free, for the extent of their stay. You can also download any of their Hard Rock Hotel curated playlists.
Features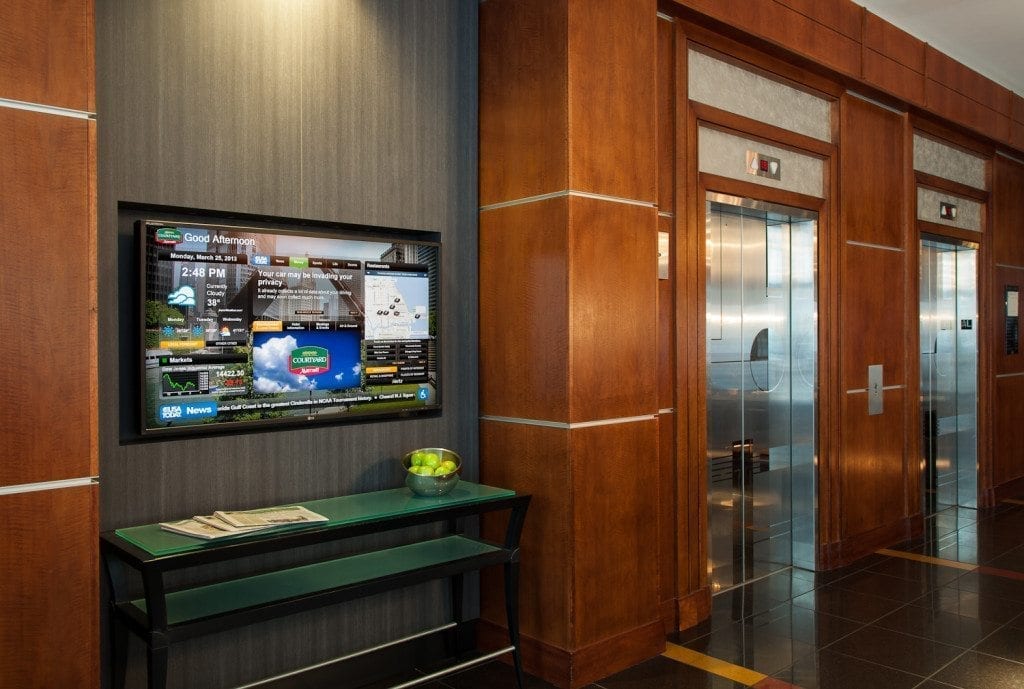 Courtyard Chicago Downtown Mag Mile
165 East Ontario St
Spacious rooms, suites, unbeatable amenities, and even a full-service Starbucks—the Courtyard Chicago Downtown Mag Mile has it all. Not only that, but this hotel has an ideal location, placed just minutes from the Loop, Navy Pier, McCormick place and some premium Chicago shopping. What else? An interactive GoBoard® keeps you up to date on everything happening in the city with news, traffic, and happenings by the minute. This is the place to find an upscale feel without the expensive upscale rates.
Features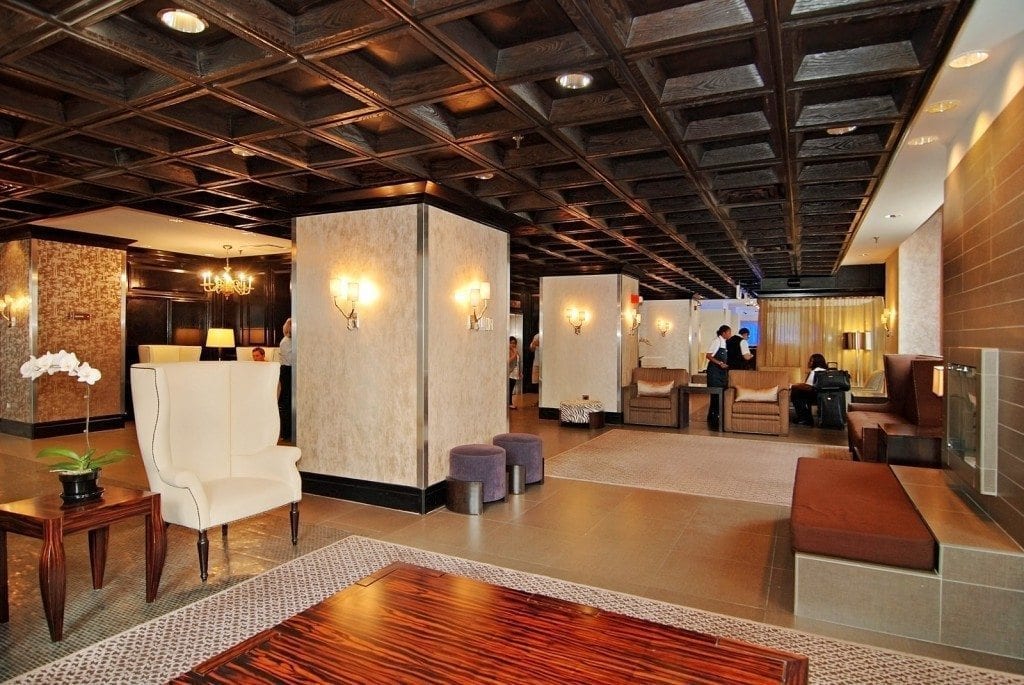 Inn of Chicago Magnificent Mile
162 E. Ohio St.
Aside from the premium location, the Inn of Chicago is a stylish, contemporary hotel located just a half-block off the Magnificent Mile. The coolest amenity offered here is the Skyline Terrace, which has incredible views of downtown Chicago and can serve as a party space for up to 100 guests. There's also the InnBar Cocktail Lounge, an upscale area with a large selection of fine wines & specialty cocktails. Not to mention their assortment of imported, domestic, and local craft beers.
 Features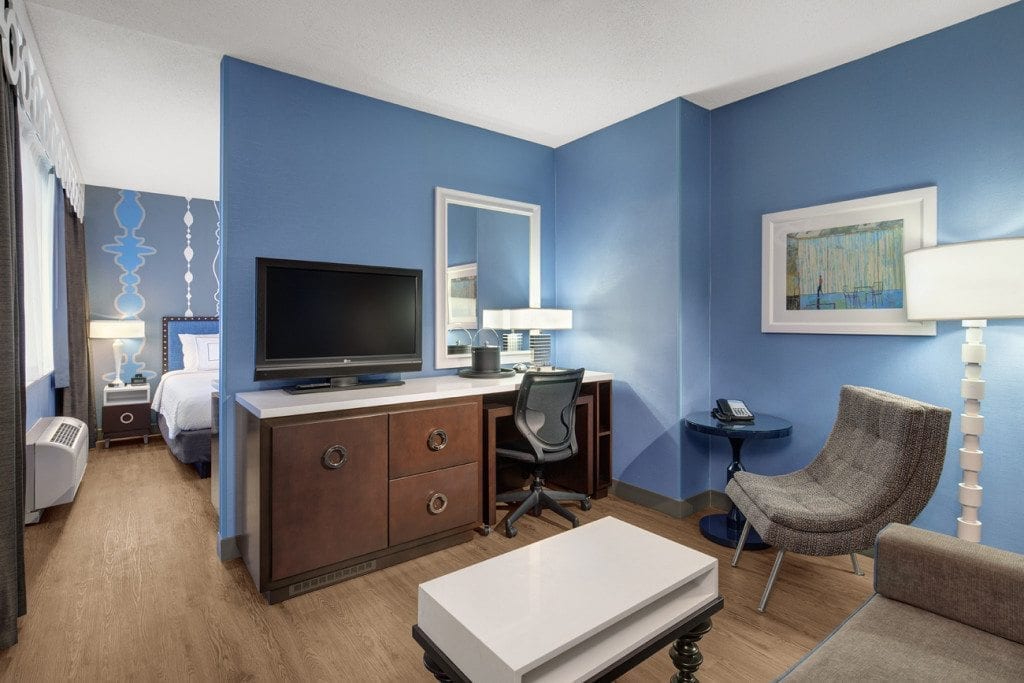 Fairfield Inn & Suites Chicago Downtown Magnificent Mile
216 E Ontario St
Phenomenal location along the Mag Mile, Check. Recently renovated rooms, Check. Budget friendly, Check. The Fairfield Inn & Suites Chicago Downtown Magnificent Mile has a well-equipped fitness center, complementary breakfast & wireless Internet, and beautifully decorated rooms to top it off. The best part is definitely the affordability though, as hotels (and everything else) in this area can be quite pricey.
 Features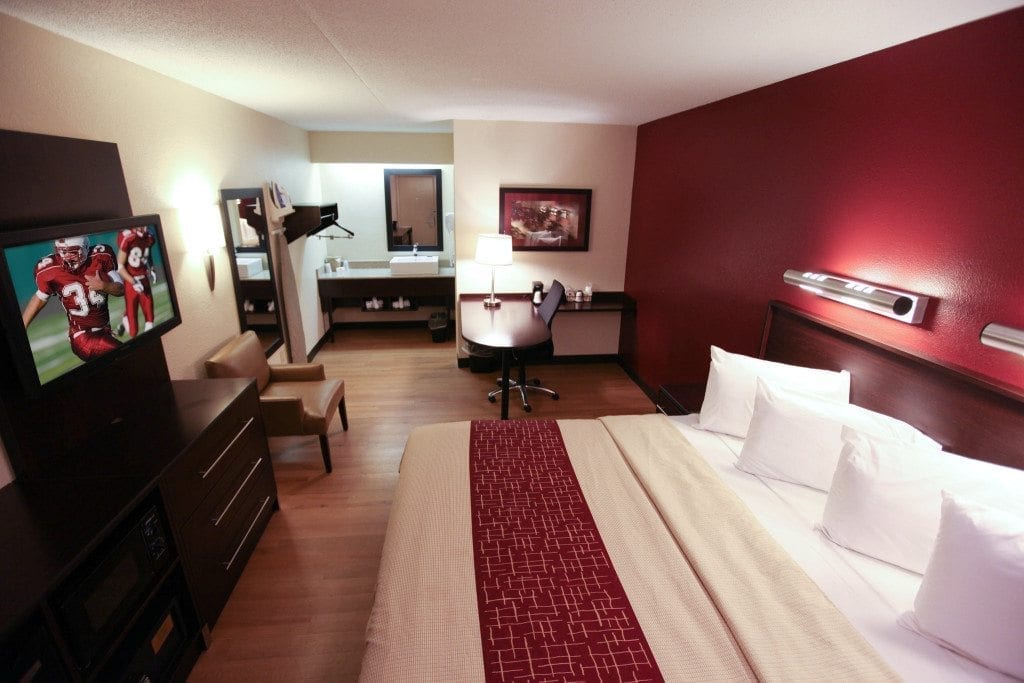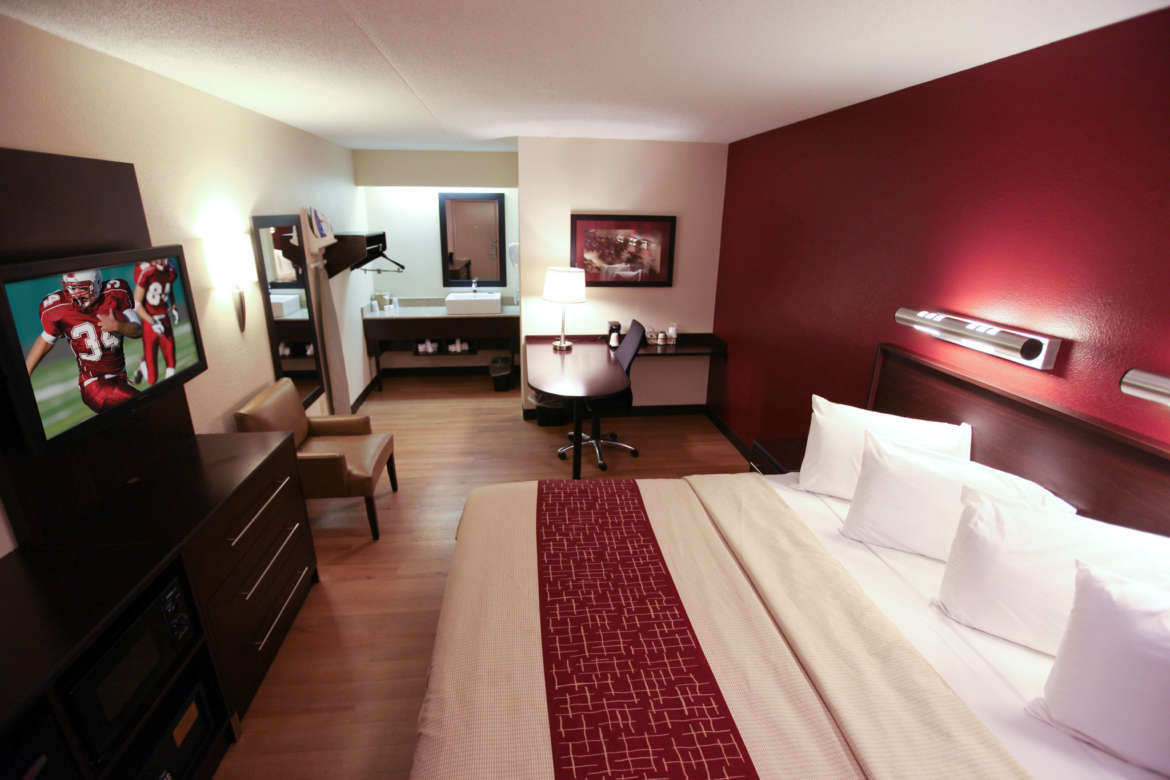 Red Roof Inn Downtown Chicago
162 E Ontario St
If you're looking for a pet-friendly hotel in the area, you'll be happy to know that the Red Roof Inn Downtown Chicago is more than happy to serve both you and your animal guest! Other cool features include two bedroom suites, an on-site restaurant, and free wireless internet. They're also one of the most family-friendly hotels in the area, and kids 17 & under stay for free.
Features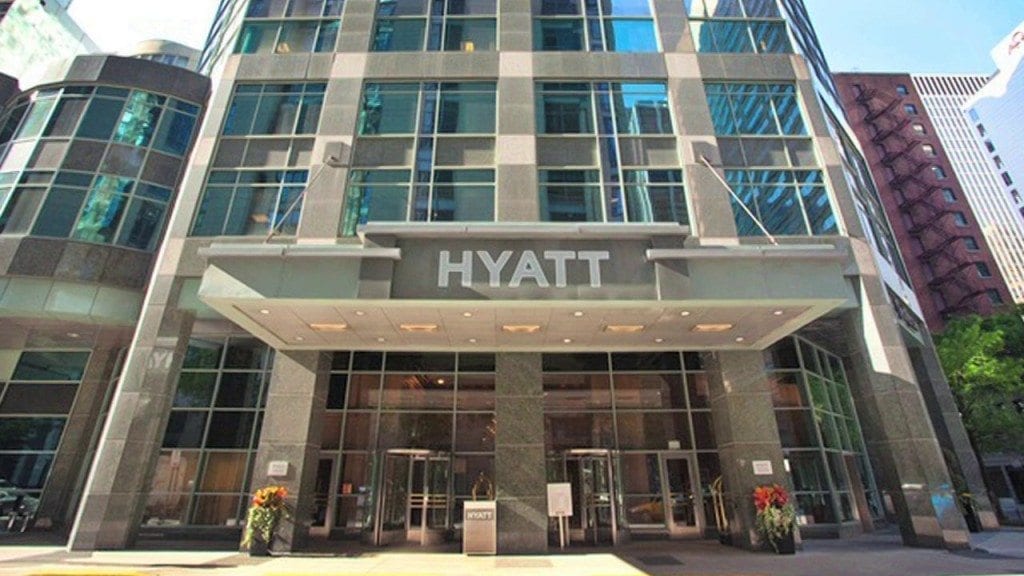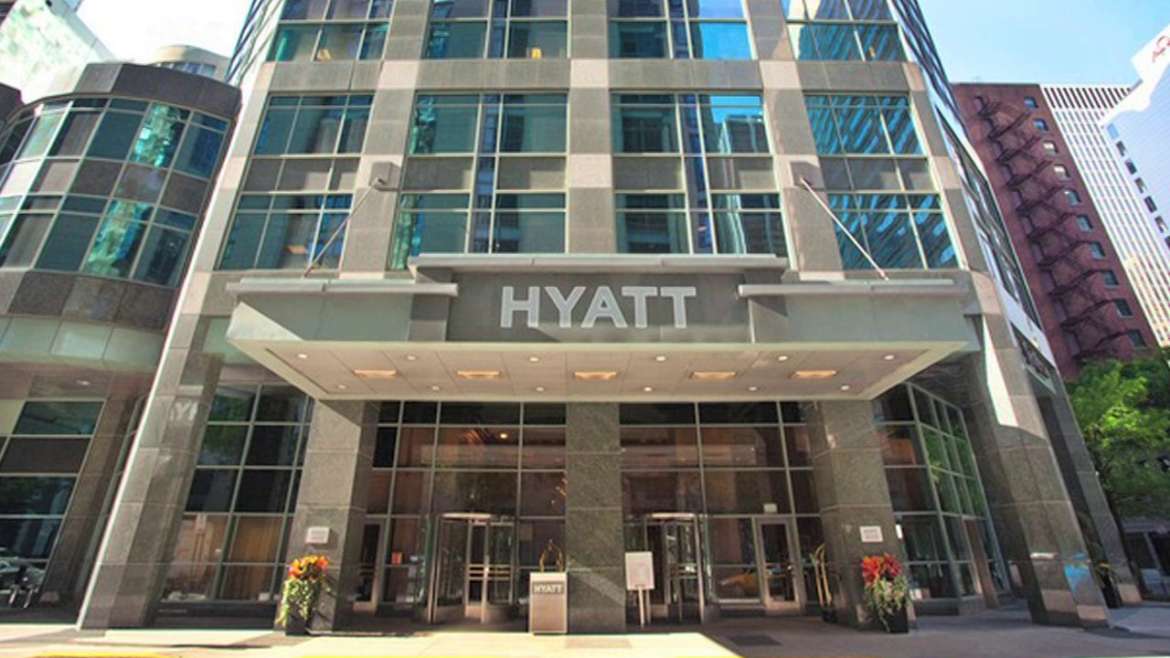 Hyatt Chicago Magnificent Mile
633 N St Clair St
Last but certainly not least, we have the Hyatt. Out of all the Hyatt branded hotels across the nation, this one ranked first in customer satisfaction in 2014. The Hyatt Chicago Magnificent Mile also reeled in a TripAdvisor® Certificate of Excellence award for their consistently high reviews. They offer live music and a unique experience at Level Two, their new dining concept. The restaurant features a lounge, private dining, and the Beverage Corner—an area that offers complimentary cocktail classes.
Features