Repeal Day is right around the corner, so let's talk about the iconic speakeasies in Chicago. While we're fortunate enough to enjoy a good drink legally whenever we want, back in the day, these secret underground bars with hidden entrances were the only way for someone to take a good sip after a long day of work.
We all know Chicago is famous for its speakeasy culture. However, what are some of the best of the best that will truly allow you to relive that discreet drinking experience? Take a look at the best speakeasies and private clubs hand chosen by our editors!
1134 W Washington Blvd, Chicago, IL 60607
From wine to cocktails, from light bites to an elegant dinner, the Press Room is undoubtedly one of Chicago's best speakeasies. Located in the heart of West Loop, the Press Room's charming dark interior and intimate ambiance will keep you coming back for more.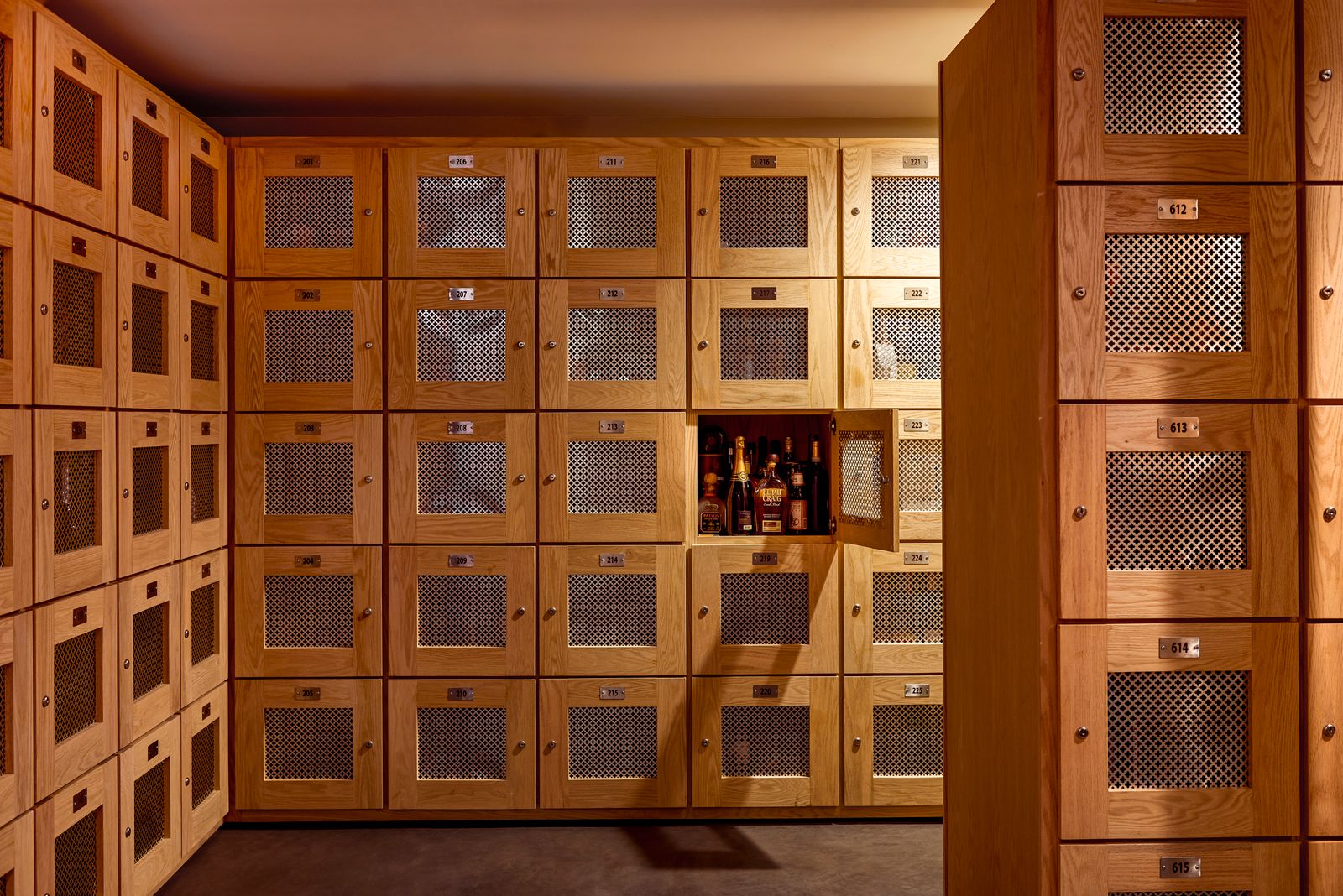 2002 W Roscoe St, Chicago, IL 60618
Looking for a private wine club? You've found it. From a daytime co-working space and member-only events to date nights, game nights, wine and spirits appreciation nights and private gatherings, Birch Road Cellar members use the clubhouse for various activities. At Birch Road Cellar, it's not uncommon to find yourself enjoying a bottle of wine with strangers by the end of the night.
1520 N Damen Ave, Chicago, IL 60622
Looking for the excitement of finding the door? The Violet Hour in Wicker Park has completely unmarked at the front. The only hint you get is that they feature a local artist's work in the window. This speakeasy also has underground jazz and live music regularly. The cocktail menu is on seasonal rotation, so you'll have to come back!
1721 W Division St, Chicago, IL 60622
Through the hidden door and leopard-print stairs, you find yourself at one of Chicago's unrivaled speakeasies. Bordel is a cocktail bar and cabaret in the heart of Wicker Park, featuring drinks inspired by the last golden age of cocktails. You'll be stunned by the exotic garnishes and daring presentation, while enchanted by the perfectly-balanced flavors brought out by these liquid art pieces.
5050 N Clark St, Chicago, IL 60640
When was the last time you've been to a magic show? Been a while, right? Then, Chicago Magic Lounge is the perfect speakeasy for you. Plus, what speaks more about the speakeasy vibe when you navigate your way through a laundry mat to find the entrance? Get your mood right, because one of the most iconic speakeasies in Chicago is back!
2456 N California Ave, Chicago, IL 60647
Transcend yourself to Paris at Soif Wine Lounge in Logan Square, where the night gently unfolds into a peaceful, romantic dream. Hidden underneath a flight of unmarked stairs, you'll enter Soif through Logan's esteemed Testaccio. The wine menu focuses around French gems and a diverse collection of champagne. You'll also find lovely craft cocktails on the menu.
2421 N Milwaukee Ave, Chicago, IL 60647
Opening doors in 2008 in Chicago's Logan Square neighborhood, The Whistler is part craft cocktail lounge, part storefront art gallery, part live music venue and part in-house record label. The Whistler distinguishes itself with a robust, regularly rotating menu of inventive classic and seasonal contemporary craft cocktails, as well as a wide variety of art and live music affairs.
676-8 N Orleans St, Chicago, IL 60654
What is life? A drift. A sleepwalk. An endless journey. Come to The Drifter and see your fate as you choose through their rotating list of over 100 cocktails presented on Tarot cards. This is an authentic 20s-era speakeasy hidden in the basement of the Green Door Tavern. When you step into The Drifter, you're stepping on the same floor where drifters have tread for over 100 years — only with new blood and revigorated energy.
500 N Clark St, Chicago, IL 60654
Located underneath the beloved Jaleo Chicago, Pigtail brings you a delicious menu of small bites and larger plates featuring Spanish Jamon and other Spanish ingredients, accompanied by some of the most iconic and innovative cocktails in town. The intimate space is the perfect place to start or end your evening with a libation experience you can't find anywhere else.
712 N Clark St, Chicago, IL 60654
Storyville has brought authentic NOLA flavors and the art and romance bursting in the historic red-light district in New Orleans to Chicago. Featuring an elegant, intimate design, live performances, and a bar cocktail bar boasting French Quarter cocktails, Storyville will take you back in time.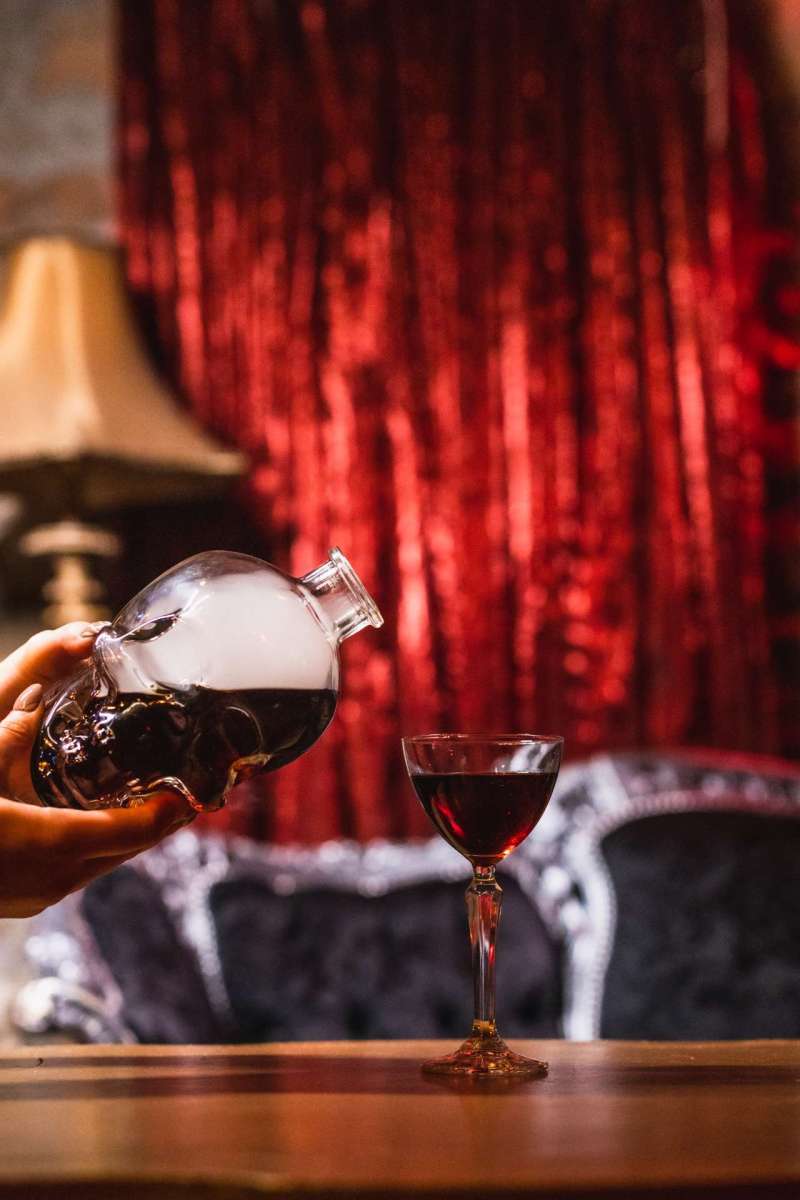 712 N Clark St, Chicago, IL 60654
Hidden in the basement of Storyville, this brand new speakeasy is finally open! Inspired by the fascinating history of brothels and music in the Red Light District, the lustrous and lavish bar pays homage to Lulu White, the era's renowned brothel madam and entrepreneur of New Orleans. The vibrant bar transports guests to the French Quarter with live cabaret and jazz music performances on select nights.
Featured Image Credit: Bordel