It can be hard to find an outdoor space where the sounds of the city don't interrupt your thoughts: the flying Ls, honking cars, overly-loud conversations your neighbors are having on the phone… Thankfully, the lakeshore is always there when you need a day away from #adulting. We don't know about you, but here are our favorite beaches and parks by the lake for a lazy afternoon. It's officially time to doze off, daydream, bury your feet in soft sand, or enjoy a non-competitive (yeah right) game of bags with your friend.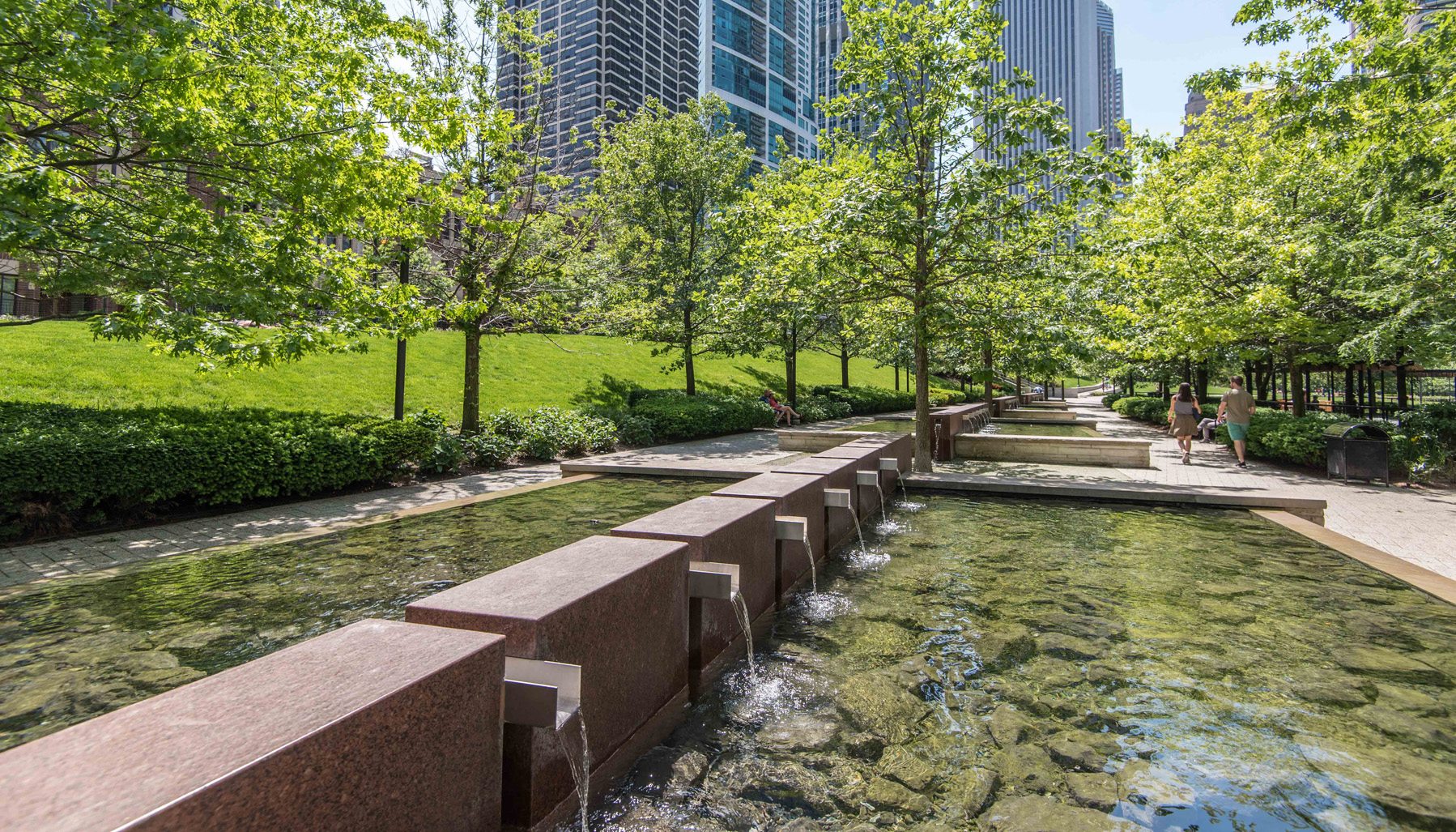 450 E Benton Pl, Chicago, IL 60601
Words like "lazy" or "calm" or "relaxed" probably aren't the first to come to our minds when thinking about the River North. Luckily, Lakeshore East Park does fit these descriptions. Located right in the middle of the bustling city, it is a 4.6-acre urban oasis perfect for a lazy afternoon. Soaking in the sunshine in the grass, enjoying the botanic garden, or letting your dog burn off some energy at the dog park, Lakeshore East Park has everything you could want to relax and unwind after a stressful week.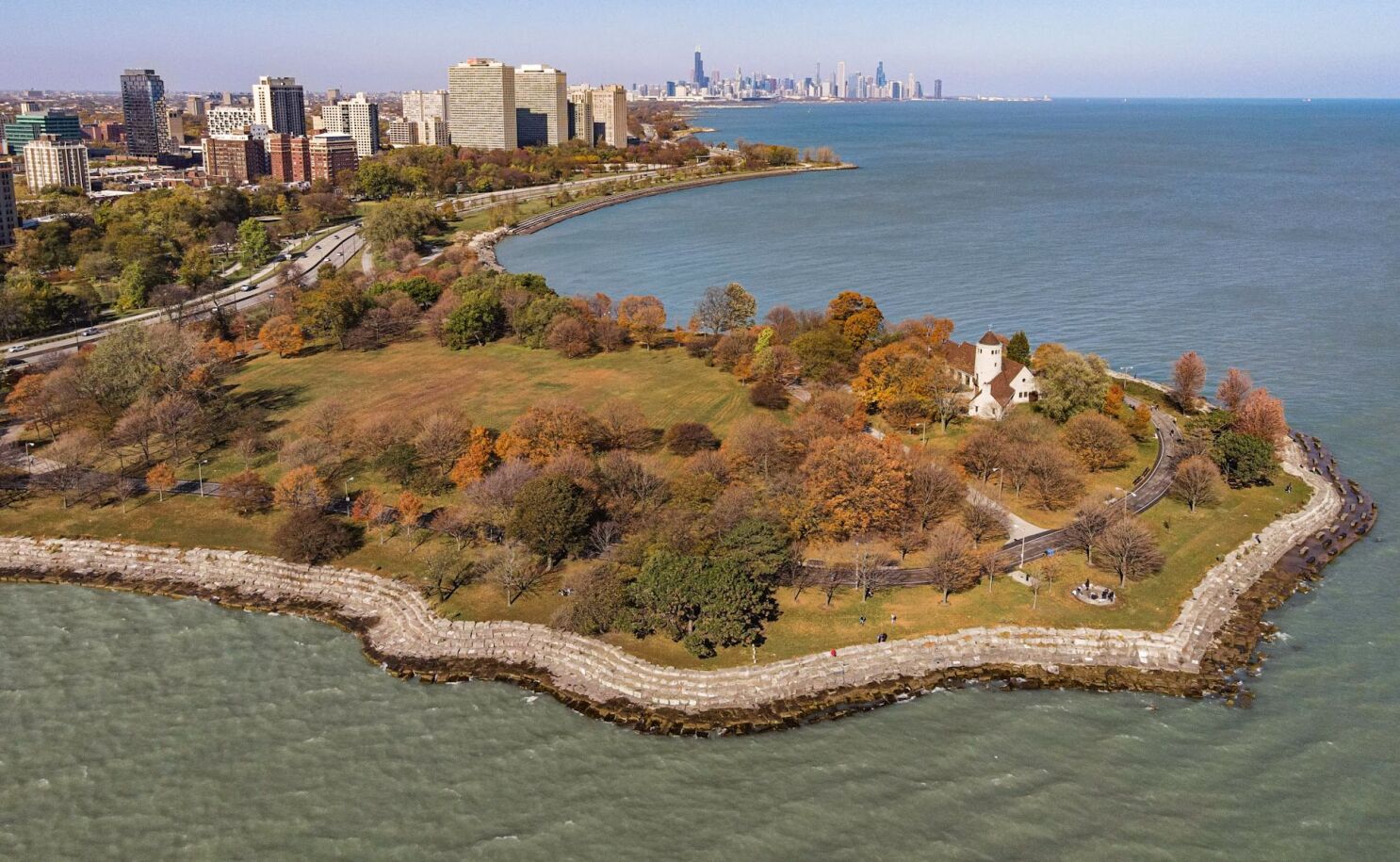 5500 S Lake Shore Dr, Chicago, IL 60615 
Inside Burnham (Daniel) Park, you'll find Promontory Point. This man-made peninsula sticks out into Lake Michigan, and is the perfect spot for a relaxing afternoon. The designer, Chicago architect, and planner, Daniel H. Burnham, was also Chief of Construction for the Columbian Exposition (World's Fair) in 1893.
Today, you can find park-goers enjoying the scenic city views from Promontory Point while escaping the city noises — what could be a better atmosphere to spend a serene afternoon, right? So, pack up your favorite snacks, bring a deck of cards, or enjoy a good book while looking out onto Lake Michigan as the waves splash against the limestones.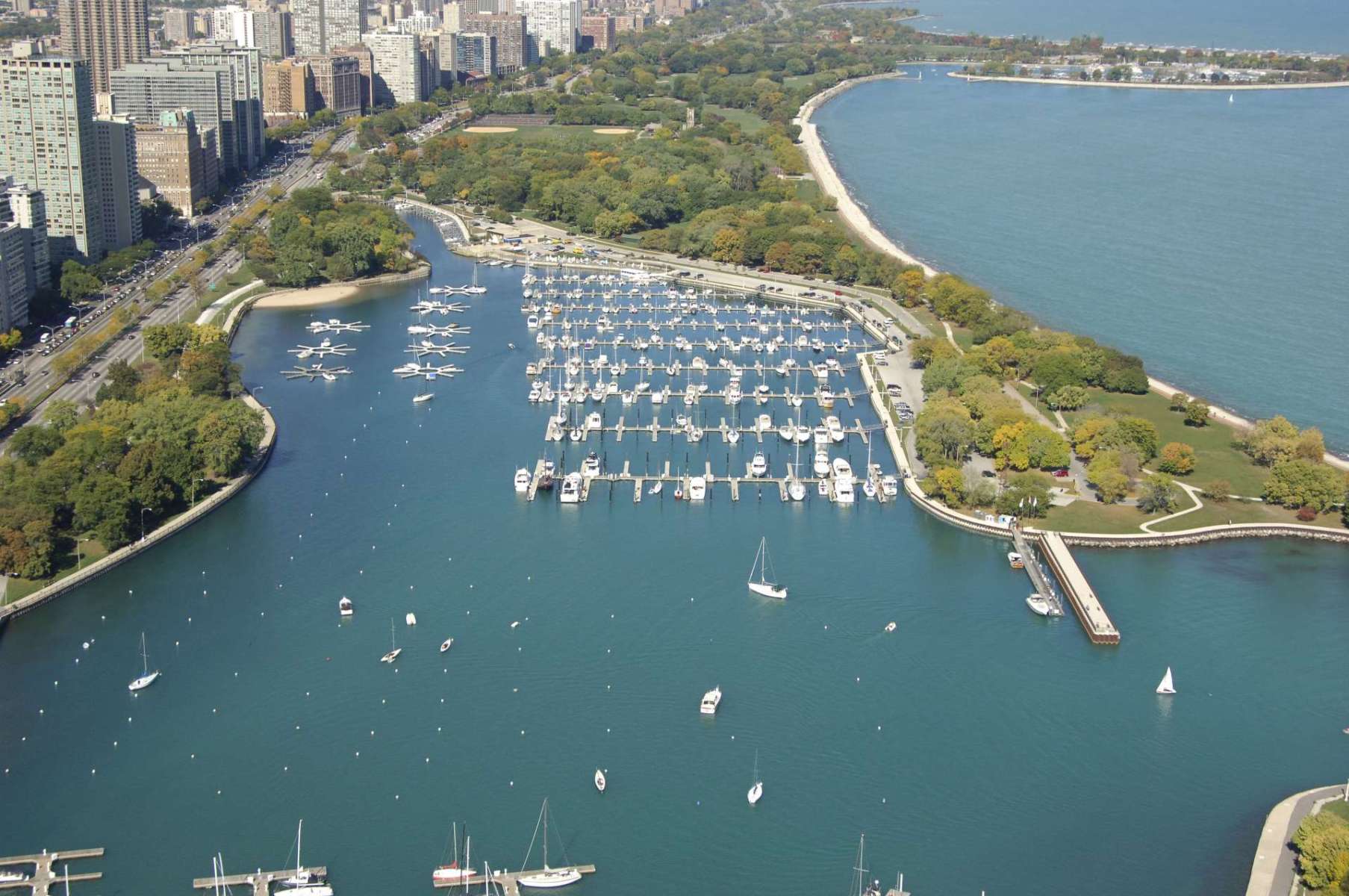 3600 N Recreation Dr, Chicago, IL 60613
Did you know that being near water can lower your stress and anxiety, increase your sense of happiness, and decrease heart rates? If the cool, calm waters of Lake Michigan are calling to you, spend the day in the park at Belmont Harbor. Located in Lincoln Park, Belmont Harbor is one of the largest harbors in Chicago, and is home to a stretch of land that juts out into the lake that makes you feel just that more detached from the stress of your apartment or office. If you're looking for some other relaxing places to explore, Belmont Harbor is right by the Belmont Dog Beach and the Roscoe Community Garden!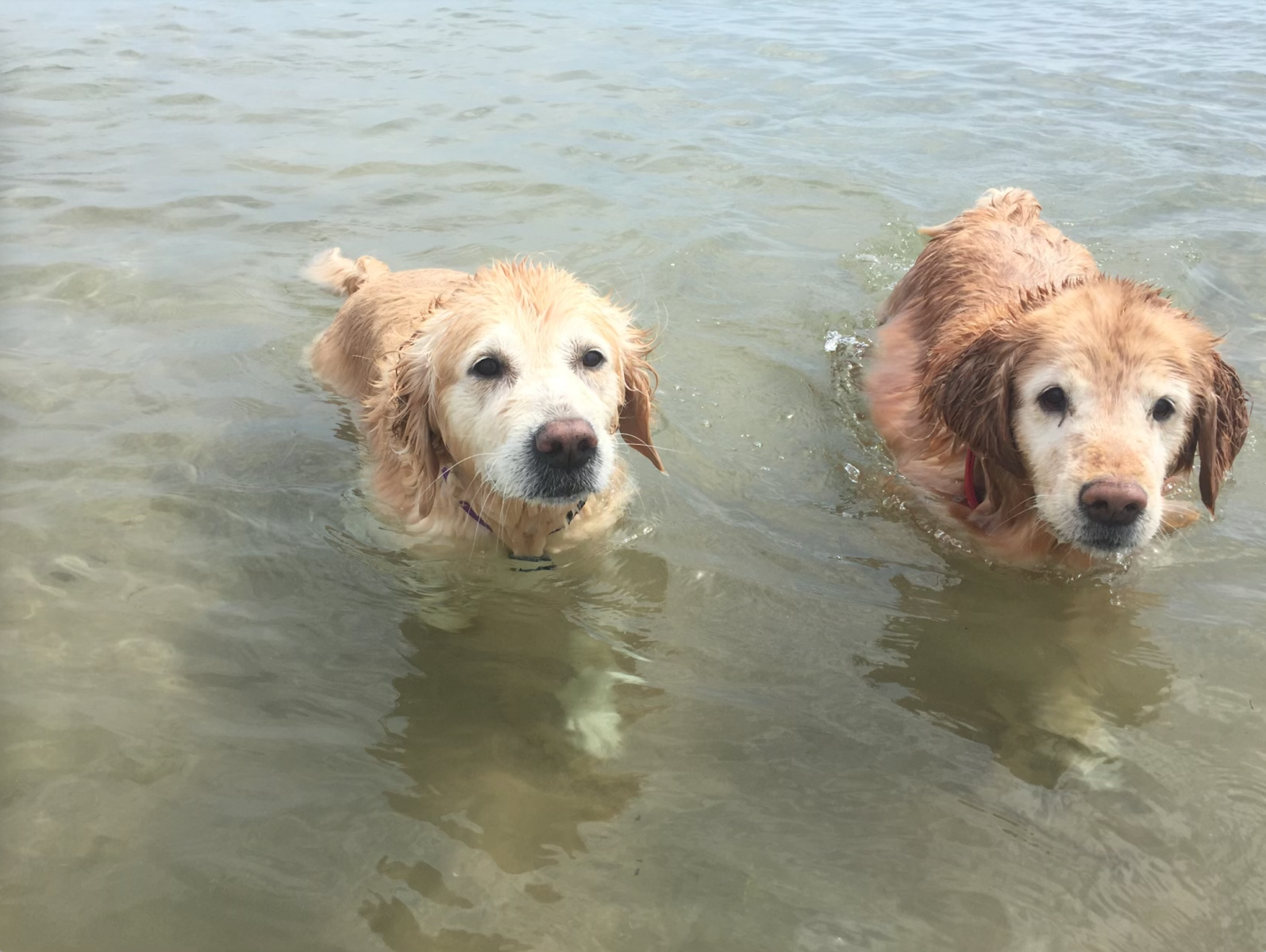 4697 Lawrence, W Wilson Dr, Chicago, IL 60640
What's better than a regular beach? A dog beach, duh!
When your idea of a lazy Saturday is binging Bridgerton on the couch, but your dog has other plans, head out to Montrose Dog Beach. Not only can you relax in the sand, but you'll be surrounded by cute pups when you do it. One thing to keep in mind is that your dog must have a DFA 2022 Tag, which you can get at your local vet. Now, the only thing left for you to do is bring your dog's favorite ball, an extra water bowl, and a fully charged phone, because you'll want to capture this cuteness while you soak up the sun.
 808 N Lake Shore Dr, Chicago, IL 60611
If your relaxing days have a bit of an active flair, we recommend spending time at Lake Shore Park. Located near Streeterville, this 7-acre park has it all. Channeling your inner Serena Williams? Spend some time at the tennis courts. Want to stretch your legs and get a quick workout in? Lake Shore Park also has a quarter-mile running surface. Not only are there designated areas for daytime activities, Lake Shore Park also hosts concerts, movies, and other night-out events in the park that are fun and entertaining for the whole family.
1200 S Linn White Dr, Chicago, IL 60605
It's no secret that the best view of the skyline is at the end of Solidarity Drive, by the Field Museum, Soldier Field, and Adler Planetarium. But, did you know that just a walking path away from the Planetarium is a hidden gem? 12th Street Beach dates back to the 1920's, and previously mentioned architect, David Burnham, designed this quant oasis, too. Here, you'll find a smaller crowd, which allows beach-goers to focus on sunbathing, resting, and recharging their batteries for whatever life throws their way.
Featured Image Credit: Marinas.com