Inspired by the Marvel Studios film Black Panther, the fan-driven Wakandacon was quickly organized by a small group of five individuals right here in Chicago. Now in its second consecutive year, Wakandacon 2019 is bigger and better than ever.
This afro-futuristic convention in Chicago will take place at the Hyatt Regency McCormick Place on July 26 – 28 for a three-days. Wakandacon celebrates four pillars of Art, Community, Technology, and Self-Expression. The Wakandacon convention cultivates a supportive space for black-identifying people where conversations are meant to happen. Education, positivity, and the beauty of blackness are all prevalent themes throughout the Wakandacon convention in Chicago.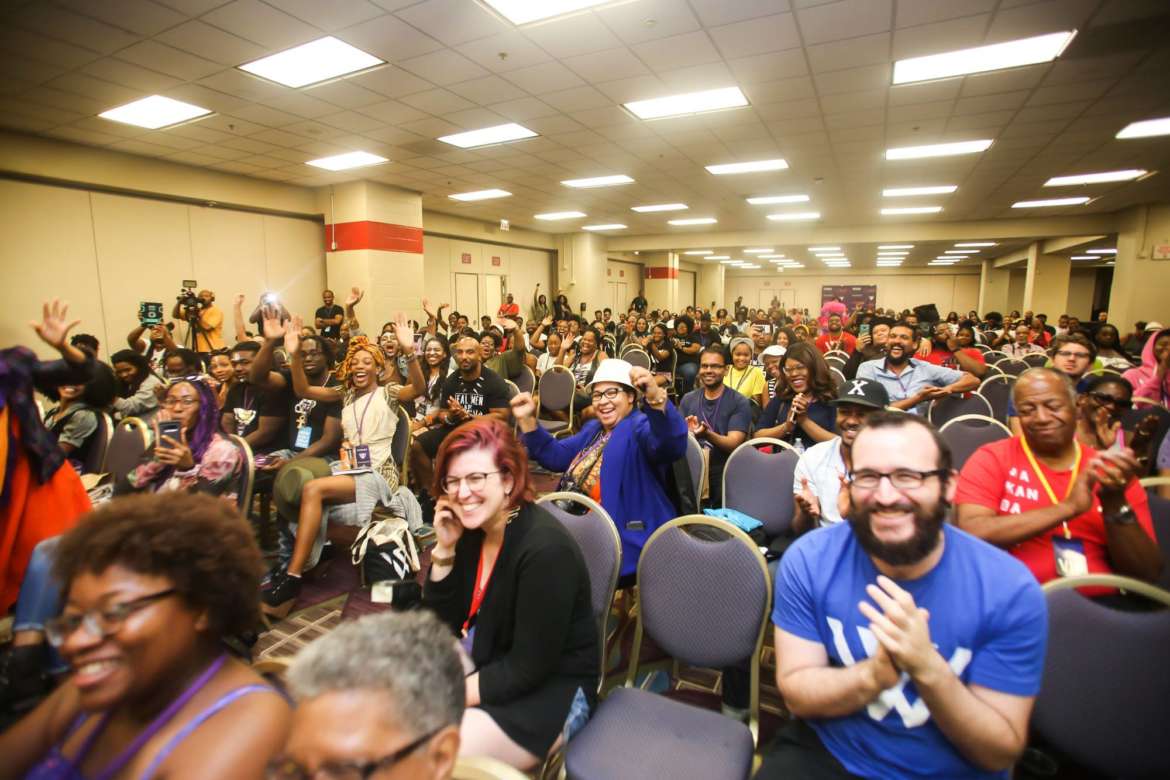 There is something for everyone at Wakandacon 2019, a convention in Chicago that brings together comic nerds, pop culture junkies, creative thinkers, techies, storytellers, gamers, cultural influencers, and those in STEM. The schedule this year at Wakandacon is full of family-friendly activities and discussions that are both educational and entertaining.
For the nerdiest of nerds, yes, there will be a cosplay contest, where you can get decked out in afro-futuristic fashion or dress like your favorite Black Panther character. The Wakandacon convention in Chicago also hosts plenty of gaming tournaments sponsored by I Play Games, a host that has played a major role at C2E2 in past years. Be sure to take part in enlightening discussions and panels, and make new friends and business connections during the networking hours at Wakandacon. Don't forget to tap into your inner Shuri and learn to code with a Microsoft representative in the Wakandacon Tech Lab.
Hundreds of independent, black-owned entrepreneurs will set up shop throughout the small business marketplace at the Wakandacon convention in Chicago and display their handmade jewelry, art, tech, books, and so much more.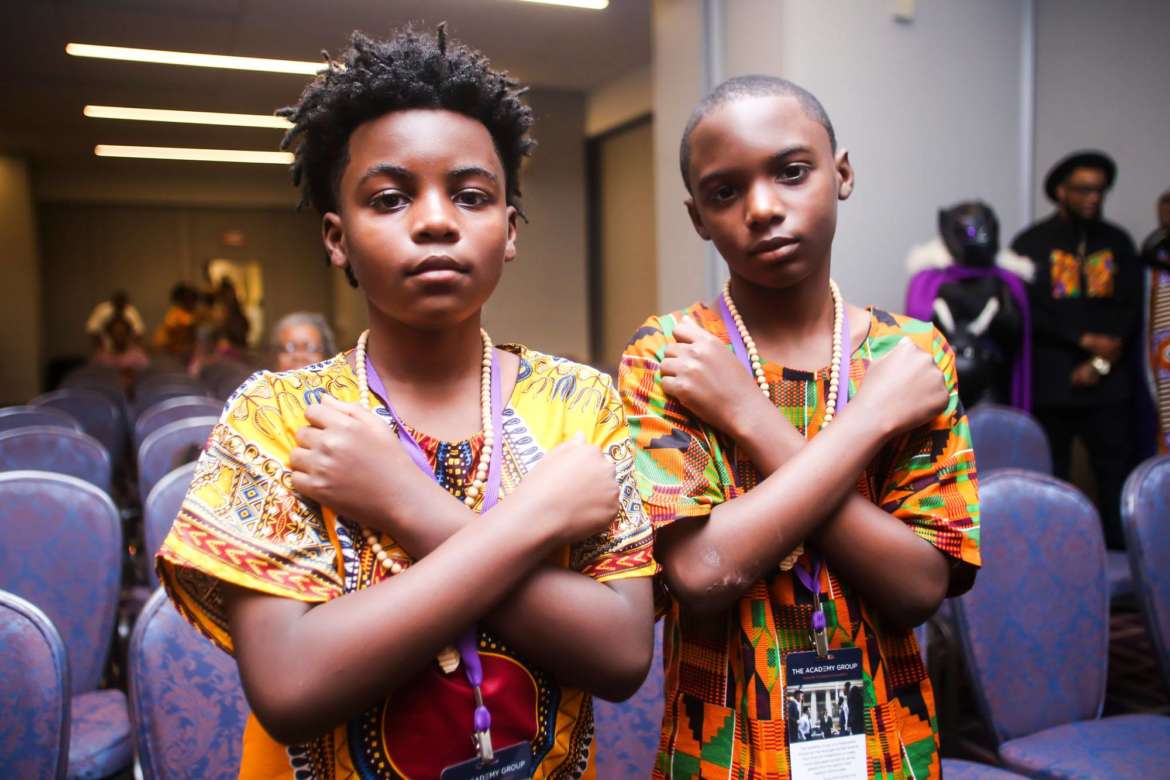 Probably one of the coolest aspects of Wakandacon 2019 has to be Party Noire's attendance, an inclusive hub celebrating black femmes and queer women of color across the gender spectrum and everyone in between. Their unique panel discussion will cover black joy in the nightlife industry and what this specific future holds for black queer people.
Wakandacon also has plenty of partners that help shape this major convention's programming.
Fermilab will host its own custom panel with 4-6 speakers who found their careers in STEM, where they'll shell out advice to younger, science-focused individuals. They will even entertain a Science Booth that you can visit to engage in scientific activities and demos.
Rockwell Automation is bringing Jay Flores, STEM Ambassador, to present a TEDx style program on The Power of Science Behind Superheros. The goal is to provide a pathway for black engineers to build their careers at Rockwell.
And Adler Planetarium will also be coming to the Wakandacon convention in Chicago! They'll be sponsoring a panel dedicated to shedding light on black scientists and their study of the stars.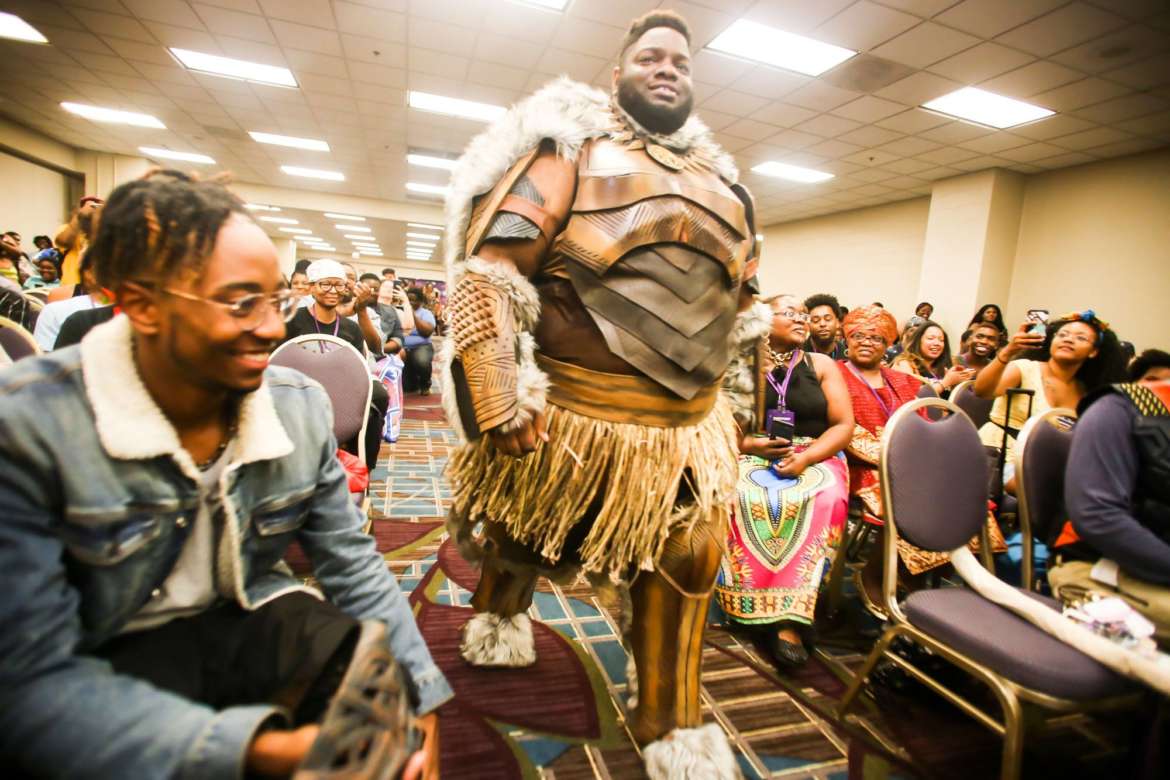 About Wakandacon 2019
DATE
July 26 – 28, 2019
VENUE
Hyatt Regency Mc Cormick Place
2233 S Martin Luther King Dr. D
Chicago, IL 60616
Book a room block if you're coming in from out of town!
TICKETS
Full Weekend Badge: $60
Single Day Badge: $35
Buy-One Give-One Full Weekend Badge: $80
You can also make an additional donation to Wakandacon at checkout!
Are you as shook as we are? Get those tickets and a parking spot and we'll see you there. #WakandaconForever
At UrbanMatter, U Matter. And we think this matters. 
Tell us what you think matters in the South Loop neighborhood and what we should write about next in the comments below!