It's hard to beat a show that's been delighting Chicago audiences for over four generations. Yet the Goodman Theatre continues to update the story, adding fresh, contemporary elements every year. For the third time, actress Paris Strickland takes on the role of Tiny Tim. The Goodman continues its tradition of gender-switching with Scrooge's niece, originally his nephew, while the people who come calling for donations are women. The addition of the lovely music throughout the show sets the scene for a wondrous treat.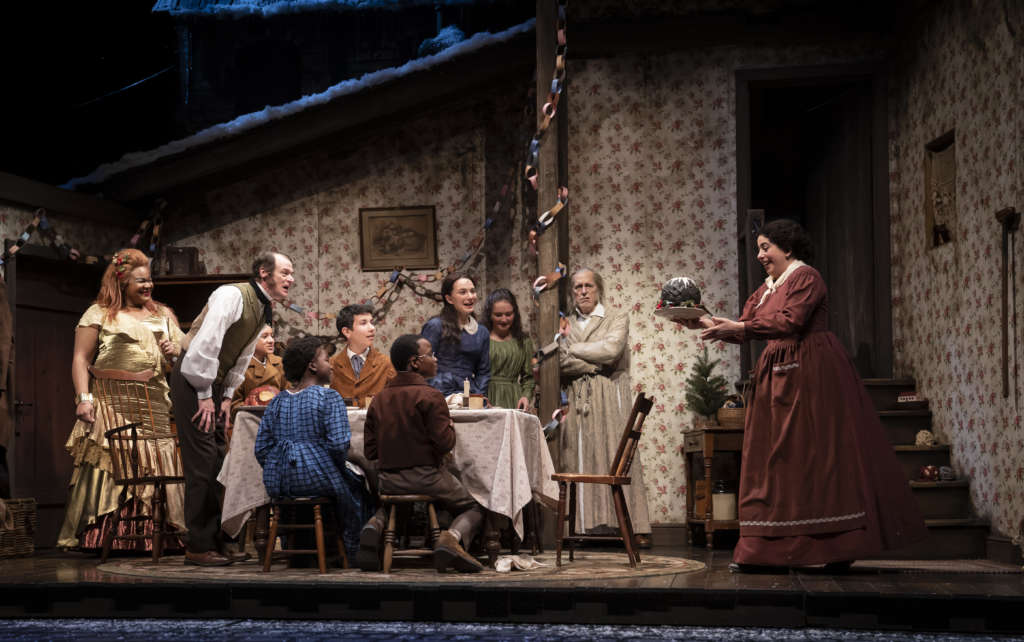 "A Christmas Carol," is based on a tale by Charles Dickens about a miserly, miserable character named Scrooge who hates Christmas and has no goodwill for his fellow man. One Christmas Eve, Scrooge is visited by four ghosts who take him on a journey to his past, present, and future. In this heartwarming story, Scrooge realizes it's not too late to make amends and impact his own future as well as those he loves. Along the way, he discovers hope, redemption, and friendship.
Director Henry Wishcamper is at the helm for his seventh year and the expert production moves seamlessly at a fast pace. The marvelous Larry Yando plays Ebeneezer Scrooge as he has for the past 11 years. He is funny, polished and perfect as he undergoes a dramatic change with a few "Bah, Humbugs" thrown in. His comedic antics play well in the show and add an entertaining element. Chicago audiences can expect to see other returning cast members as well as a few new ones.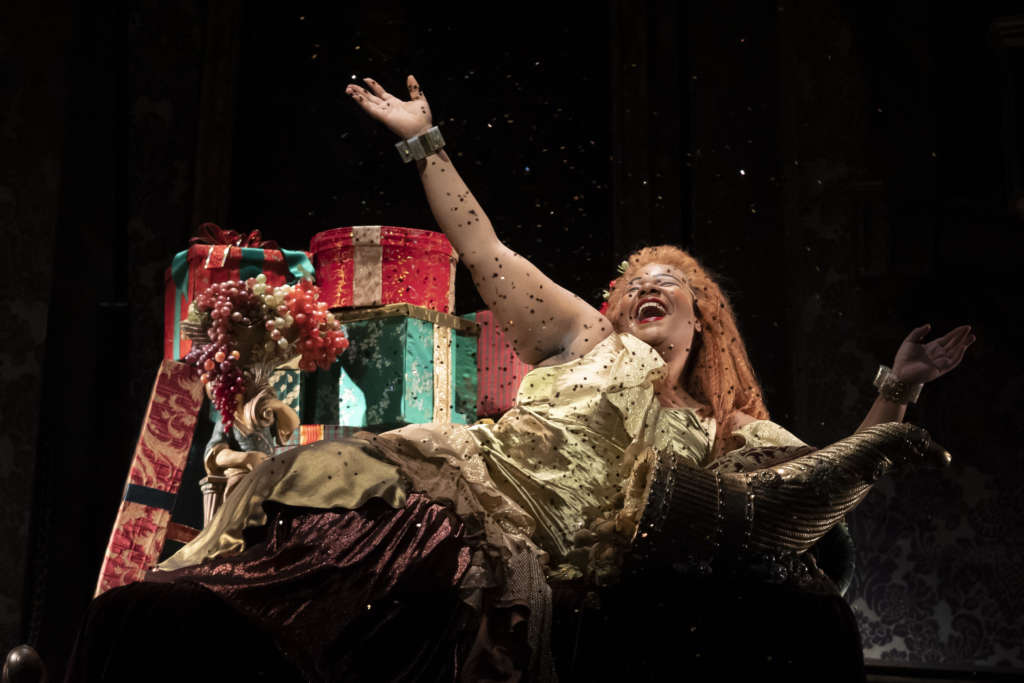 Perhaps the star of the show are the special effects, which continues to amaze the audience with powerful sounds, colorful visuals, and awe-inspiring moments.
Kudos once again to the Goodman set designer Todd Rosenthal for the amazing, continuously changing sets and Costume Designer Heidi McMath for the beautiful, authentic Victorian England costumes. If you've never seen the play or you've seen it several times, treat yourself to this all-new production!
A Christmas Carol is playing at the Goodman Theatre through December 29. For tickets, go to goodmantheatre.org or call 312.443.3800.
At UrbanMatter, U Matter. And we think this matters.
Tell us what you think matters in your neighborhood and what we should write about next in the comments below!
Featured Image Credit: Goodman Theatre
READ MORE LIKE THIS
DOWNLOAD THE URBANMATTER APP
FIND PARKING