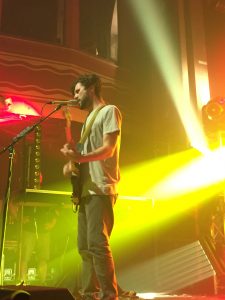 On Saturday, July 15, rock band Taking Back Sunday played to a sold-out crowd at Webster Hall, the 25-year-old New York City nightclub, which recently announced it would be closing its doors in August for a corporate makeover.
The show opened with the band Modern Chemistry, a quartet of recent college graduates with coifed-back hairstyles. They played a set of six indie-rock songs reminiscent of bands like Anberlin and Can't Swim. According to Spotify, most Modern Chemistry listeners live in Brooklyn, which is fitting given the band's self-professed affinity for whiskey, beer and "hanging out in lawn chairs."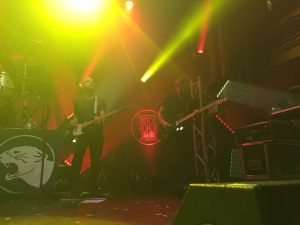 After the mellow rock was a much heavier set by metalcore band, Every Time I Die. The Jesus-like lead singer had a beard and scraggly long hair that whipped back and forth as he moved around the stage, striking power poses. The drummer banged as heavily as he could on the tom-toms, infusing metal-inspired beats into each song. The band frequently broke into screamo choruses, which encouraged the crowd to nod their heads angrily and start mosh pits.
Once Every Time I Die finished, the sweaty crowd took a break to grab drinks and dry off. Then, Taking Back Sunday took the stage and, as expected, everyone went wild.
The band started off with "Tidal Wave," the angsty, catchy title track from their most recent album, released last year.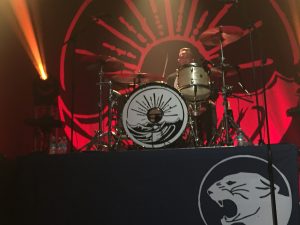 Taking Back Sunday, who formed in 1999, mixed up the setlist with songs from the 2002 album, Tell All Your Friends, the 2006 hit Louder Now, and the 2014 album Happiness Is.
The band took a break two-thirds of the way through their set to create a somber moment, by acoustically covering the Green Day song, "She." Taking Back Sunday recently released the cover for Spotify's upcoming documentary, Green Day: The Early Years, which profiles how the band influenced its pop rock counterparts.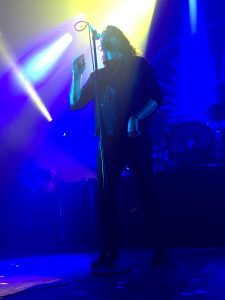 Taking Back Sunday ended the show with some original fan favorites, like "Cute Without the 'E' (Cut from the Team)" and "MakeDamnSure." The crowd, mostly clad in black attire and Converse, Vans and leather sandals unleashed their inner emo kids and shouted along. Their angst was apparent as they screamed lyrics like "And will you tell all your friends, you've got your gun to my head" and "I just want to break you down so badly."
By the end of the show, concertgoers were sweaty from moshing and sticky from the spilled beer, but still had smiles on their faces.
Featured Image Credit: Webster Hall via Instagram