On September 11, 2001 as America was being attacked and U.S. airspace was closed, 38 planes landed in a small town in Newfoundland, Canada. Come From Away is the true story of the 7,000 shaken and scared souls who were welcomed into this town with open arms. How to house, feed, clothe throngs of people were the challenges faced by the folks in Gander, but they rose to the occasion. Cultures clashed and nerves ran high, but uneasiness turned into trust, music soared into the night, and gratitude grew into enduring friendships. This amazing, heartwarming show is playing now through August 18 only.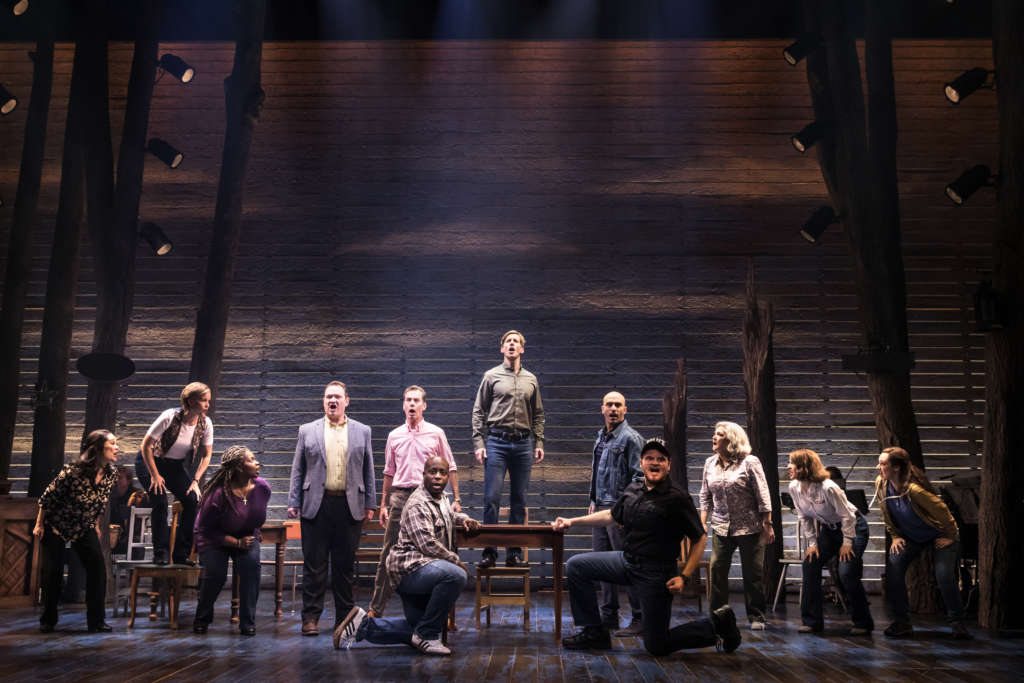 The musical features book, music, and lyrics by Tony and Grammy Award nominees Irene Sankoff & David Hein. Come From Away is directed by Tony Award winner Christopher Ashley. At the 71st Tony Awards in 2017, the show was nominated for seven awards including Best Musical, Best Original Score, Best Book of a Musical and more. It won for Best Direction of a Musical for Christopher Ashley.
This touring production stars Kevin Carolan, Harter Clingman, Nick Duckart Chamblee Ferguson, Becky Gulsvig, Julie Johnson, Christine Toy Johnson, Chicago actor James Earl Jones II, Megan McGinnis, Andrew Samonsky, Danielle K. Thomas, Emily Walton, Marika Aubrey, Jane Bunting, Michael Brian Dunn, Julie Garnyé, Adam Halpin, and Aaron Michael Ray.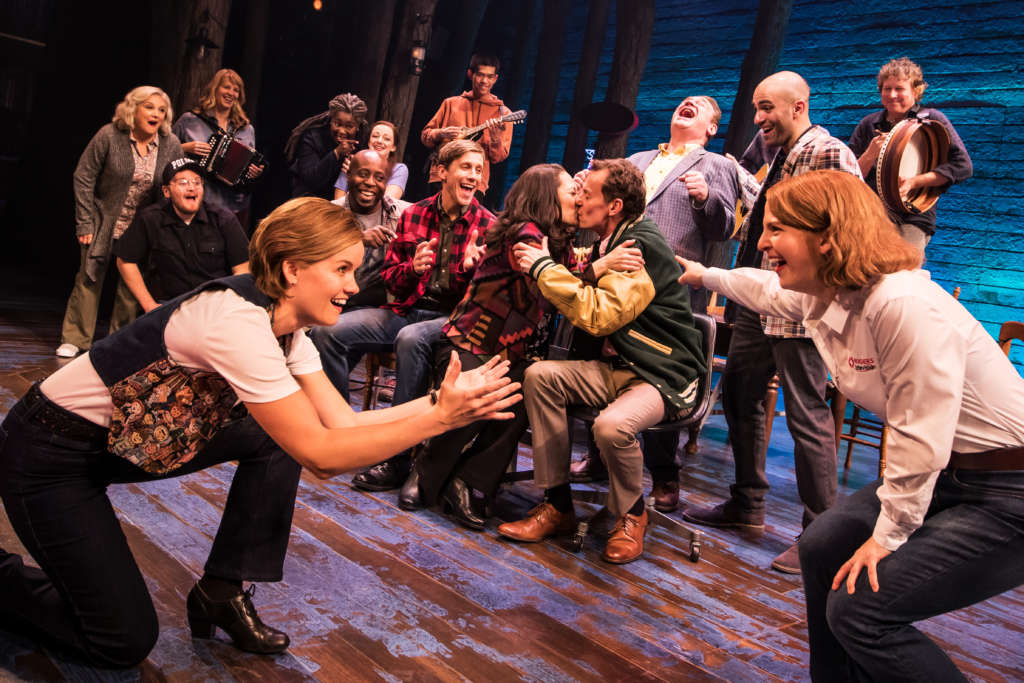 What's fascinating about this show is how the entire team works together like a  well-oiled machine playing multiple characters. There are no leads, but standouts include Julie Johnson as head of the Gander crew, Beulah; Becky Gulsvig as Captain Bonnie, who leads her passengers, and Danielle Thomas as grieving mother Hannah. The music is upbeat and hopeful with "Welcome to the Rock," "I Am Here," and "Somewhere in the Middle of Nowhere." You come away with a real sense of fear as the passengers get little information and are scared to be so far from home. Come From Away offers a new perspective on the tragedy of 9-1-1 in the hearts and minds of those lucky enough to have survived with uplifting consequences.
This Broadway in Chicago production is performed without intermission at the Cadillac Palace Theatre, 151 W. Randolph in Chicago. Get your tickets online and find your parking quicker than usual.
At UrbanMatter, U Matter. And we think this matters.
Tell us what you think matters in your neighborhood and what we should write about next in the comments below!
Featured Image Credit: Matthew Murphy
READ MORE LIKE THIS
DOWNLOAD THE URBANMATTER APP