Yes, we know Cinco de Mayo just passed. Yes, we know you loveeee Chipotle. (The burrito bowls are our weakness, too). When Margarita Monday has passed, and Hump Day is quickly approaching, you've got to find a day that will make you forget that it's only Tuesday – and that's Taco Tuesday.
Whether you're looking for a $1 deal or some unique eats, we've got the best quick guide to Taco Tuesday Chicago for every kind of taco lover!
Tiny Appetite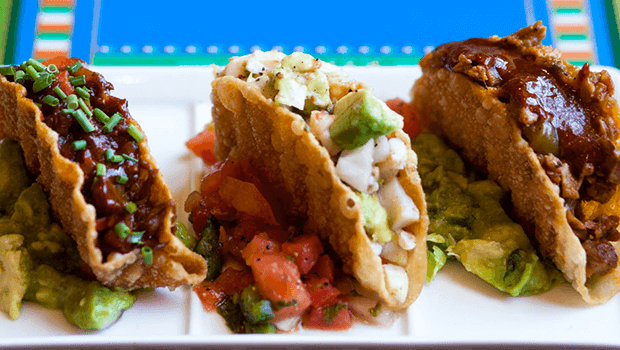 Location: Nacional 27 | 325 W Huron Chicago, IL 60654
Taco Tuesday Hours: 5 p.m. – 7 p.m.
Deals: Half-priced Tiny Tacos
If you often catch yourself in a situation where your eyes are bigger than your stomach, it's okay – we've got the perfect solution for you. Nacional 27 serves a variety of unique and flavorful miniature tacos for half off (a little under $3). Nacional 27 also provides full entertainment and partying that will keep you coming back all week long. Stop by on Wednesdays for salsa dancing lessons!
Photo Credit: CBS News
Fan Favorite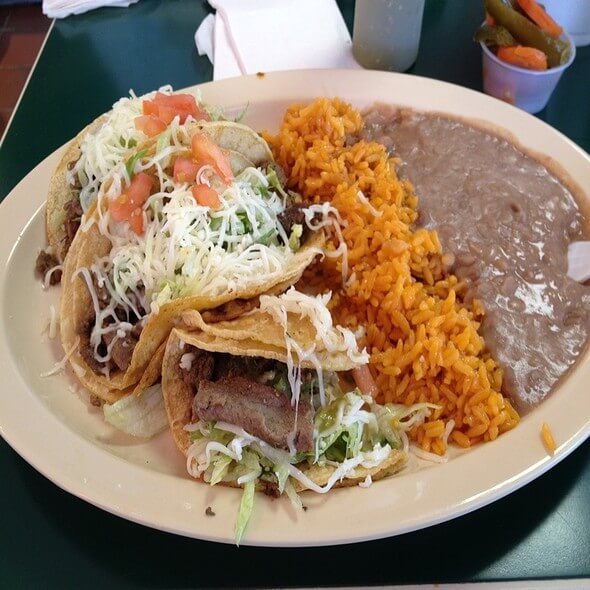 Locations: El Famous Burrito
7047 N. Clark St. Chicago, IL 60626
2 S. Peoria St. Chicago, IL 60607
Deal: $1 Tacos
Your favorite burrito place can also be your favorite Taco Tuesday place. For $1, you can get your quick fix of classic tacos, including chicken, steak, beef, and pork at El Famous Burrito. The greatest perk is that you can get $1 tacos on Sunday too!
Photo Credit: Food Spotting
Taco In A Bag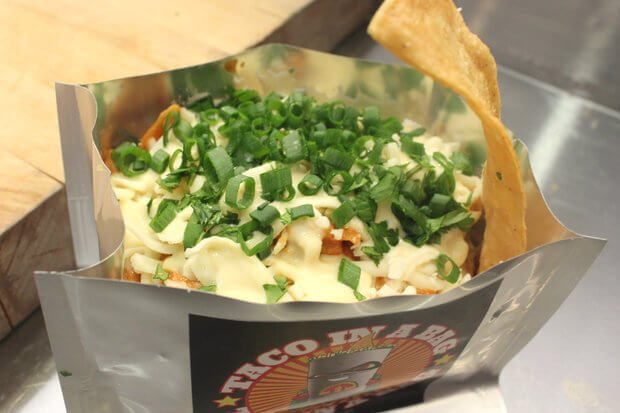 Location: Taco In A Bag | 4603 North Lincoln Avenue
Hours: Sunday-Thursday – 11 a.m. – 2 a.m. | Friday & Saturday – 11 a.m. – 3 a.m.
Pricing: Ranges from $7.50-$8.50
Taco In A Bag's motto is "saving the world from boring food", and that's exactly what they do with their incredible taco bag concoctions. Though they currently do not have Taco Tuesday specials, we couldn't resist to fill you in on this unique taco-eating experience. Try the original taco in a bag called the "Big Jim Reeves", which has chorizo country gravy, tomatillo sour cream, pepper jack cheese, cilantro, and green onion.
Photo Credit: DNA Info
Vegan Tacos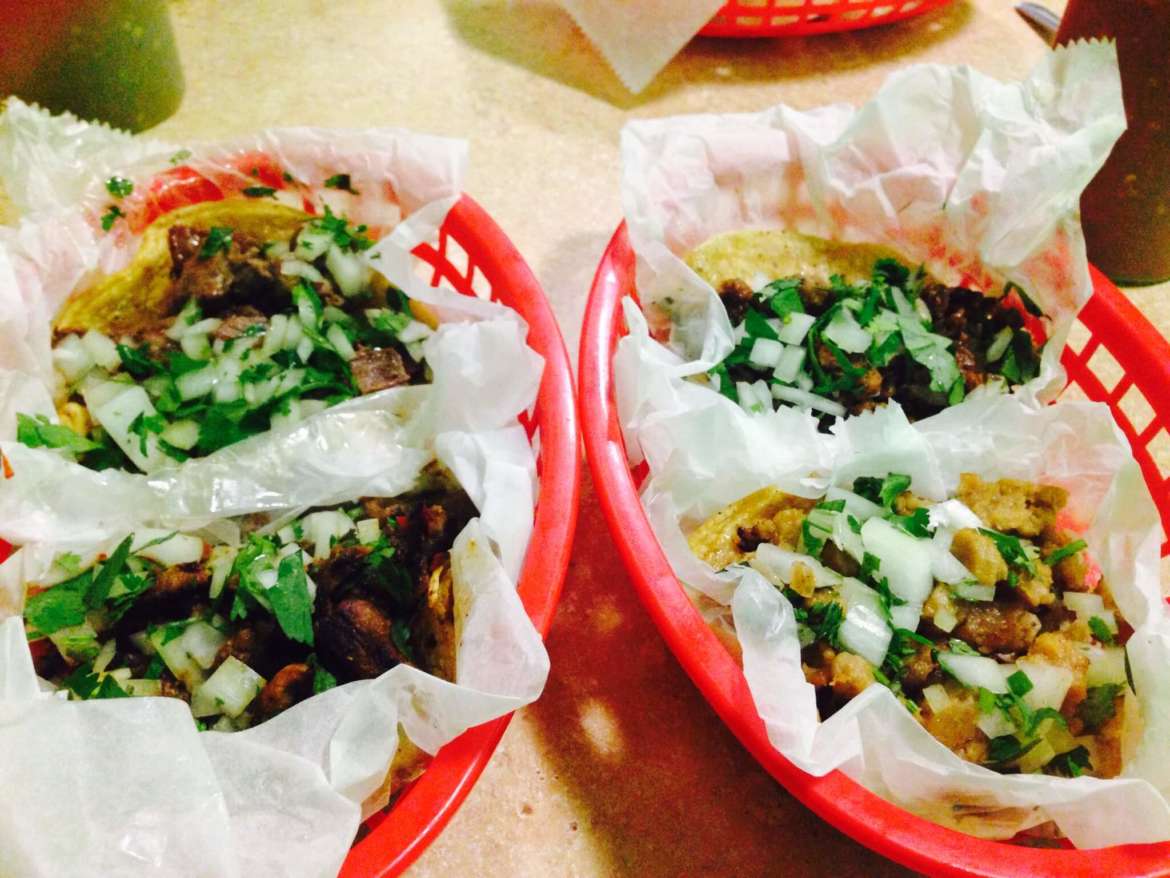 Location: La Cocina | 2901 N. Kedzie Chicago, IL 60618
Hours: 11 a.m. – 10 p.m.
Deal: $1 Seitan Tacos
We'd be wrong not to give a vegan option for Taco Tuesday. Meals will be prepared with seitan, which is a high-protein, wheat, and gluten-based food. The best part of these vegan tacos – they're only $1 on Tuesdays. If you're not in the mood for tacos, there's also an extensive 12-option vegetarian menu to choose from.
Photo Credit: Chicago Taco Talk
What's your favorite Taco Tuesday Chicago spot? Whether it's authentic, healthy, or a great deal – let us know below!