Got The Late-Night Munchies?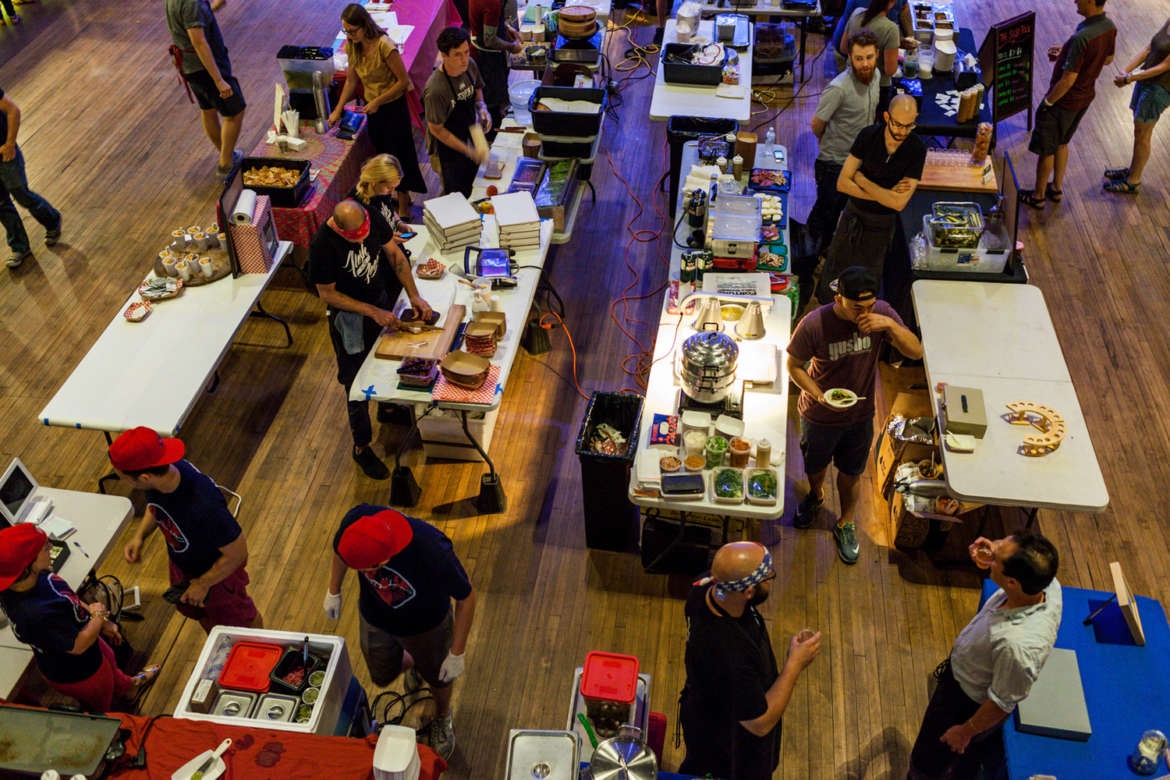 Then head on over to Pilsen this coming Wednesday, July 20 because the Summer Night Market by Sauced is setting up shop at Thalia Hall, the venue at the center of the neighborhood's thriving arts community.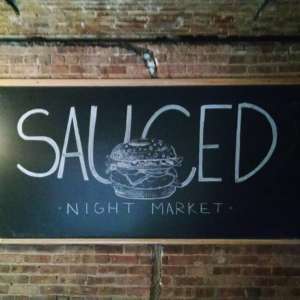 Most food festivals or street food markets open up during the day when locals are out and about strolling the city, but this one's for all you night owls out there since it's taking place from 6pm – 11pm. All are welcome because admission is free and for all ages. It's a perfect after-work activity where you can go out with your friends, relax, and socialize.
Sauced is a traveling market that awakens people's nights once a month, featuring the best emerging names in food, drink, music, and art. The event is less of a food market and more of a food party since there'll be live music, shopping with local artisans, and boozy accompaniments. Thanks to Expo Collective, there will be artists propping up a huge mural on-site, making this totally fitting for Pilsen's art scene and a great opportunity to support local talent.
If you're feeling saucy, make sure you don't miss this fun and indulgent event. Here's a lineup of the vendors you'll see this Wednesday at the Summer Night Market.
Food
Bang Bang Pie & Biscuits, DönerMen, Gaslight Coffee Roasters, Maddy's Dumpling House, Pecking Order, The Salsa Truck, Polak Eatery, Cookies & Carnitas, Smalls Smoke Shack & More, Get Off The Couch Catering, Hapa Chicago, The Radler, Pleasant House Bakery, Yum Dum, Gino's Steaks Truck Chicago, Flesh For Food, Yusho Japanese Grill & Noodle House, Happy Lobster Truck, Boo Coo Roux, Yo Soy Underground Supper
Beverage
Hendrick's Gin, Solemn Oath Brewery, Vander Mill Hard Ciders, Ancho Reyes, Campo de Encanto, Metropolitan Brewing, Koval, Revolution Brewing, Surly Brewing Co., DryHop Brewers, Penrose Brewing Company, Allagash Brewing Company, Two Brothers Brewing Co., Moody Tongue Brewing Company, Cocktail Courier, Cocktails for Ding Dongs, Middle Brow, Tribes Alehouse
Shopping
Field Notes, Good Beer Hunting, Tarnish, Bric-A-Brac Records, Fotio, Windy City Beard Co., Fourth is King Clothing, Scratch Goods, Mashallah, Rust Belt Americana, Pinwheel Records, real. SOAPS, Le Coeur, MODCO, FKN NUTS, Eyelid Canvas
Location
Thalia Hall
1807 South Allport Street
Chicago, IL 60608