Summer uncovers a whole slew of new drinking spaces as bars all around Chicago open up their patios for the warm weather. But what's the point of hitting up the same bar you always go to if they don't have drink specials to secure your loyalty?
Make one of these Chicago mainstays your new favorite pub when you indulge in their daily, weekly, nightly, and overall outrageous Happy Hour specials. These bars get it right, making sure you keep coming back for more all summer long.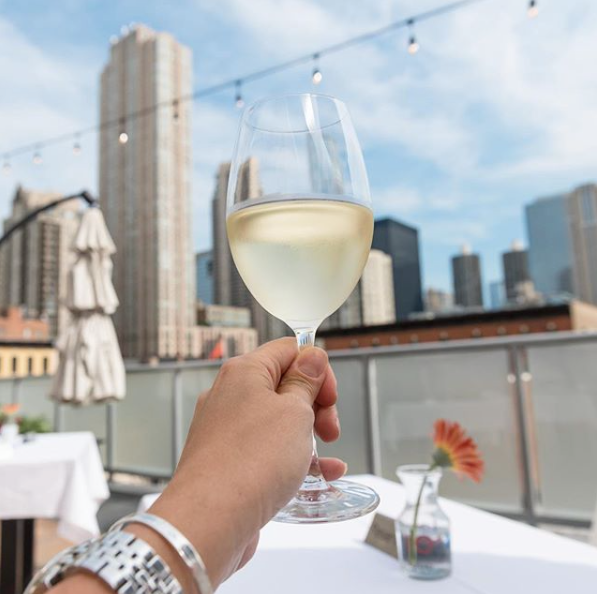 Monday–Thursday, 3–6pm, Friday 12–3p. These Happy Hours are probably the happiest we've ever seen. With delicious and professionally made drinks at only half their usual price, we can't wait to take a seat at the Godfrey Hotel's rooftop bar and drink the afternoon away.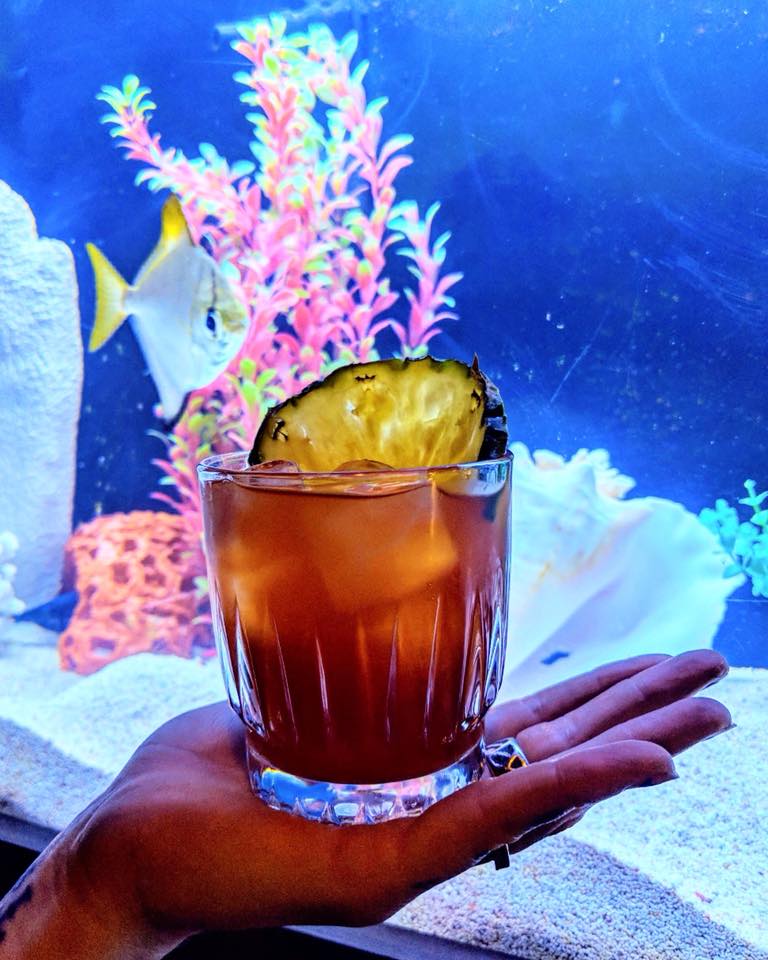 $5 Punch Nights every Monday and free shots for the whole bar every night at midnight during Feeding Time. What more could you want out of this hipster, late-night bar?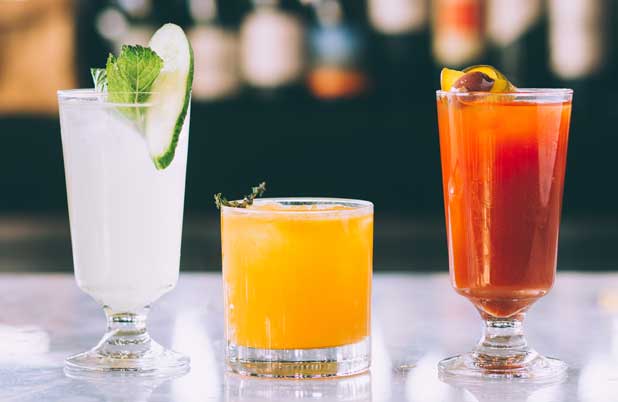 Besides their $1 oyster night on Tuesdays, the Promontory provides daily drink specials from 5–6pm during the week and from 3–5pm on weekends. Beers are $4, wine and cocktails are $6, and all the fun you'll have? Totally free.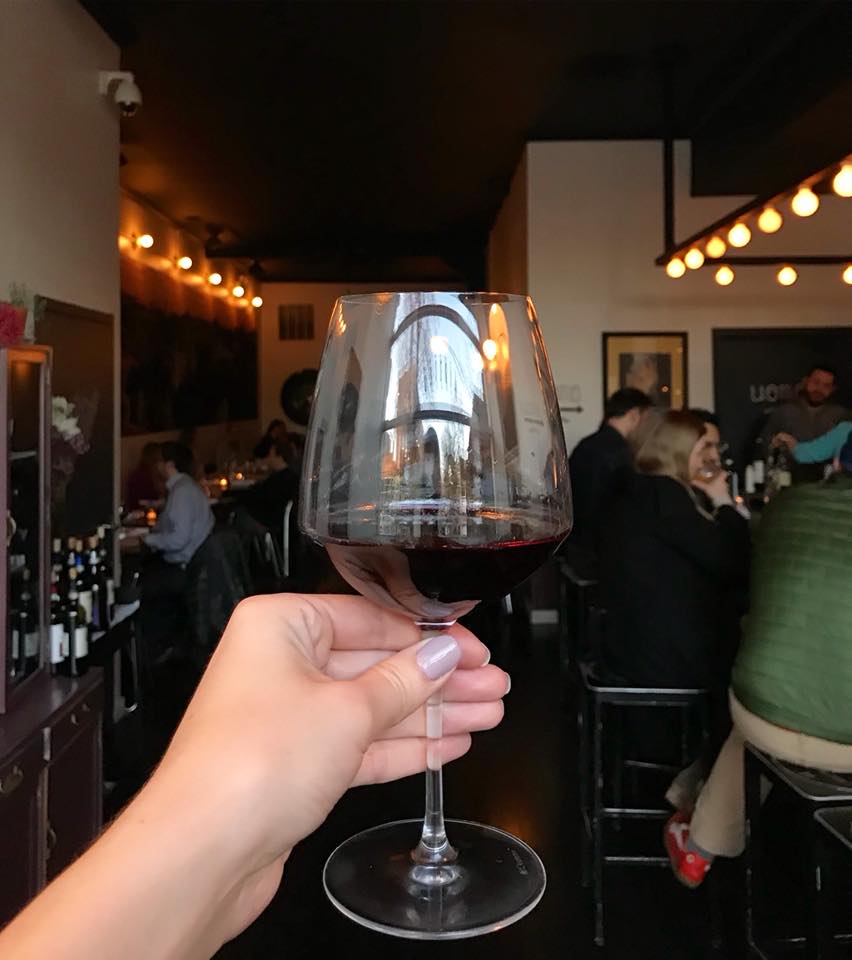 This place is the shit. Not only do they have half-off cocktails on Tuesday, Wednesday, and Thursday nights from 5:30–7pm, but they also feature the same deal on Monday until midnight, so you can get your party on any day of the week.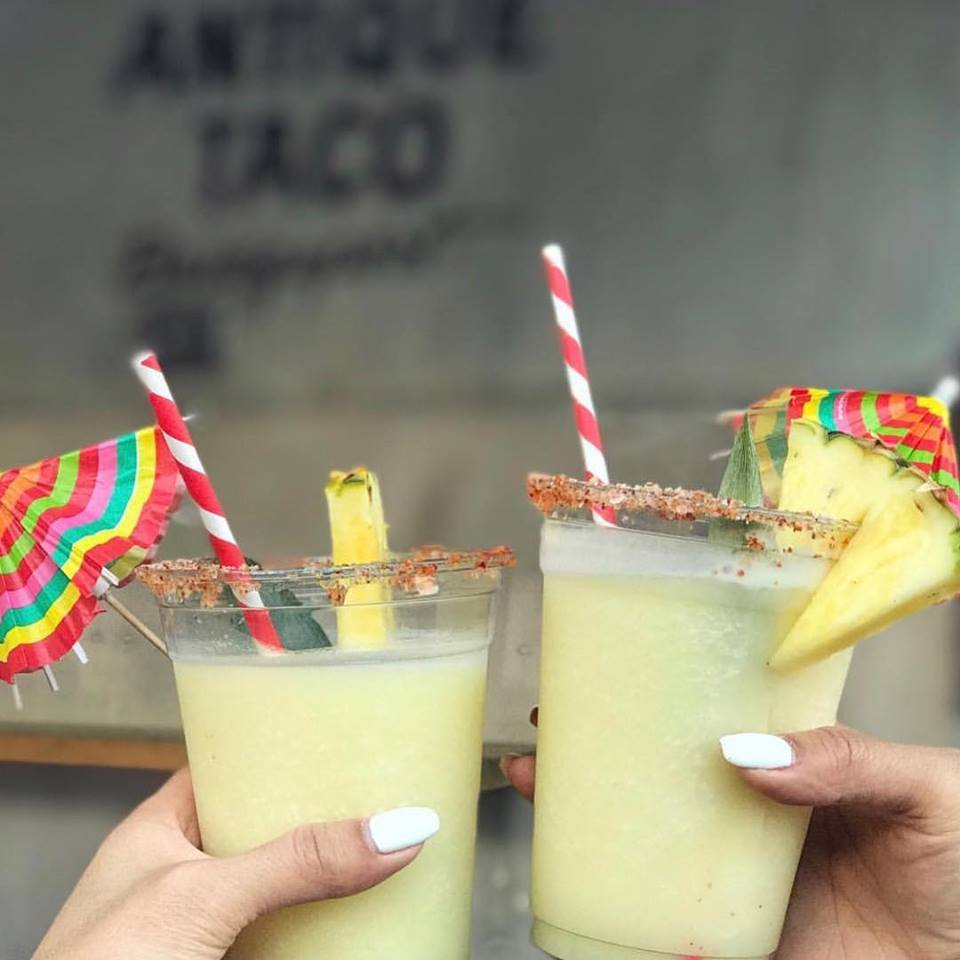 Minus sleepy Mondays, Antique Taco is celebrating Happy Hour from Monday through Friday 4–6pm with $5 house margaritas, $2 Tecate shots, and $5 nachos made special by the chef. How thoughtful of them.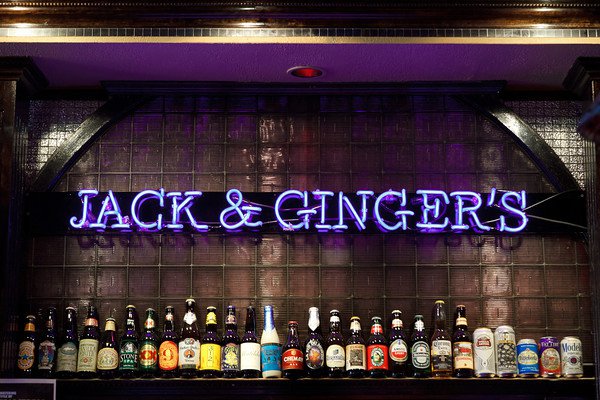 This already inexpensive sports bar just keeps on giving when you arrive during their Happy Hours. Not only can you start your weekend off right with $4 mimosas and Bloody Marys from 11am–2pm Saturdays and Sundays, but they also have rotating drink and food specials throughout the week.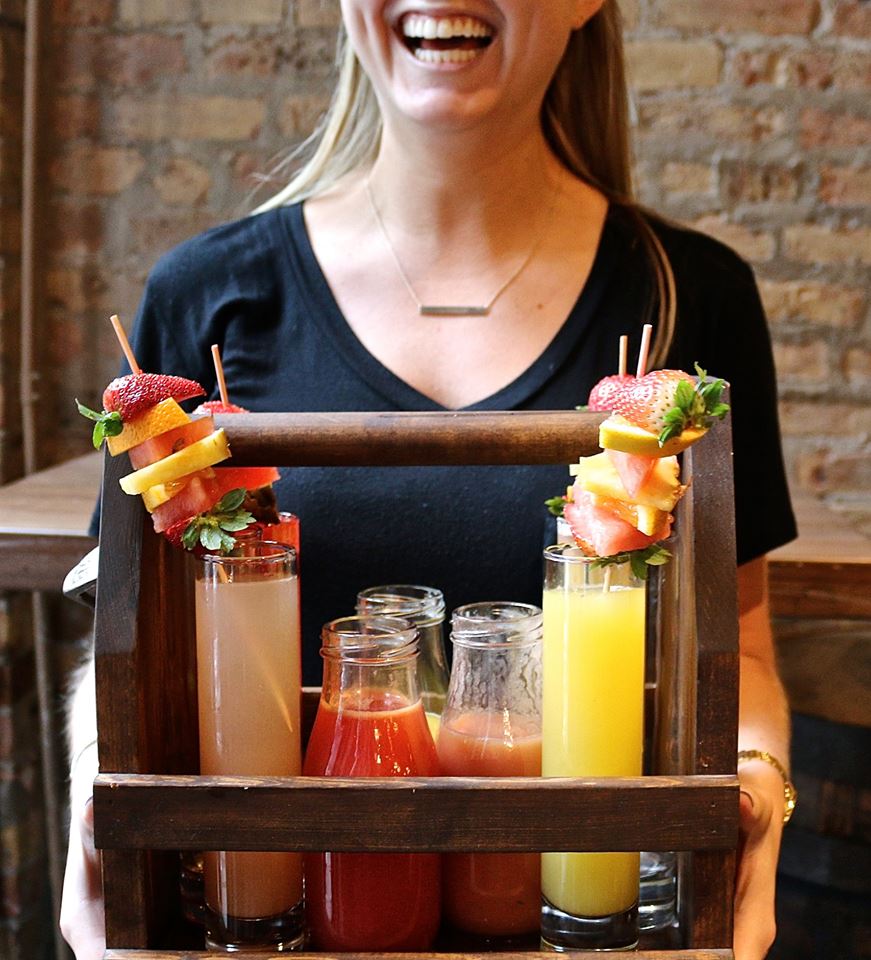 Weekdays from 4–7pm, the Public House features rotating cocktail and beer specials for under $6, as well as a la carte tacos for just $3. Get in my bellyyyyy.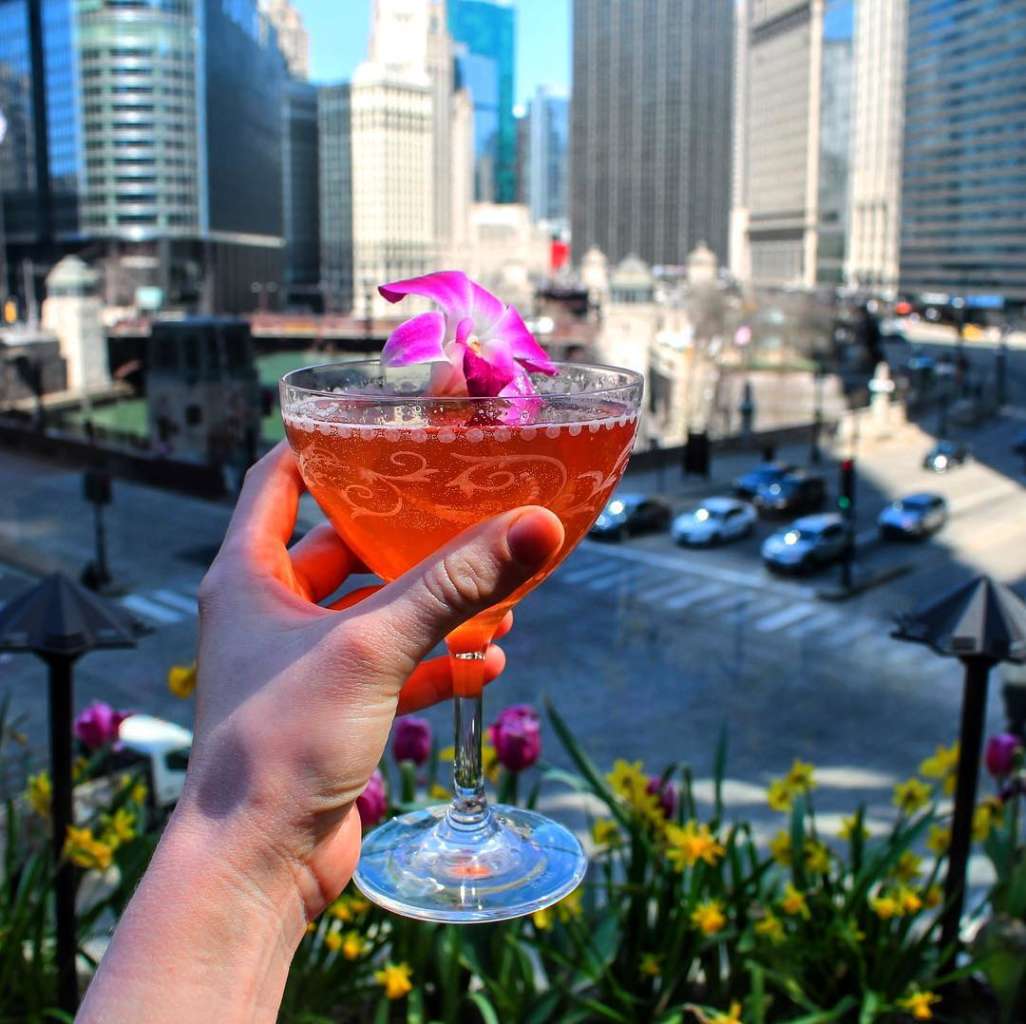 Happy Hour runs Monday–Thursday from 4–6pm, featuring $5 drafts and bites, as well as discounts on bottles of wine. No better time to enjoy the stellar views from atop this rooftop bar.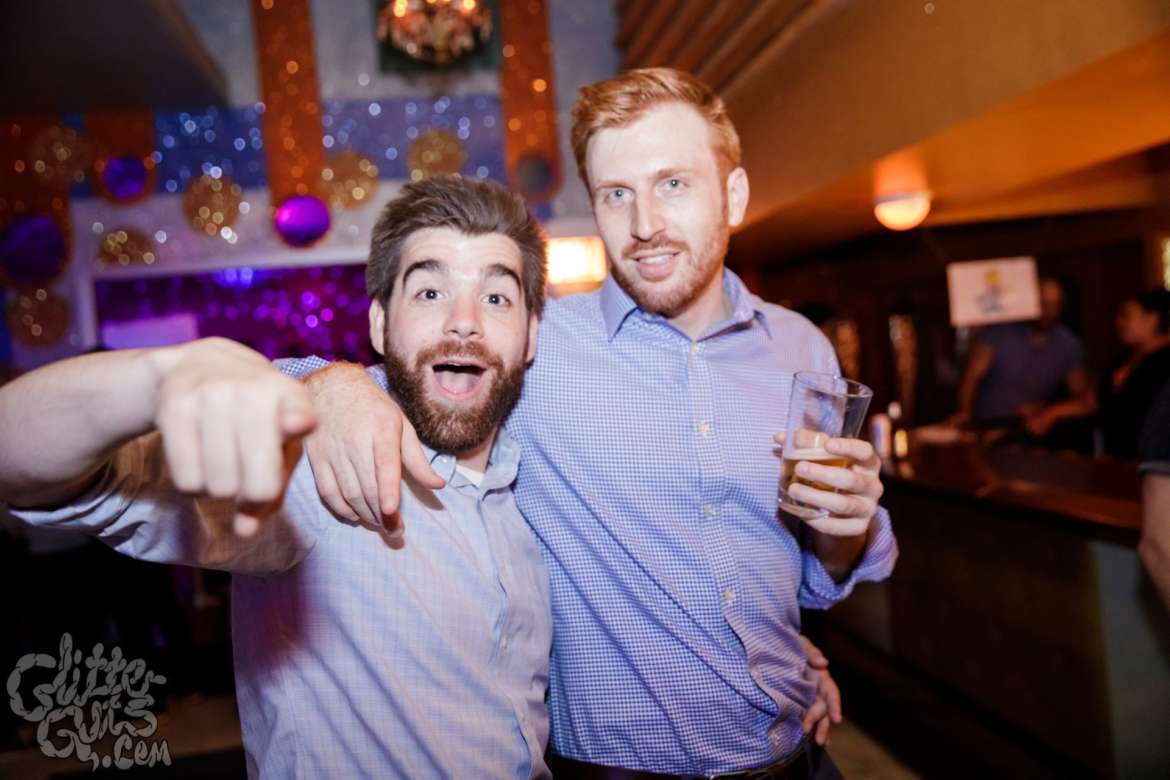 Every Friday from 7–9pm, Beauty Bar hosts a special dance party featuring discounted drinks that fit the theme. Their current drink lineup includes 32oz mini pitchers of Old Style and two shots of Malort for just $10, plus $3 Old Style draft beers. How much better could it get?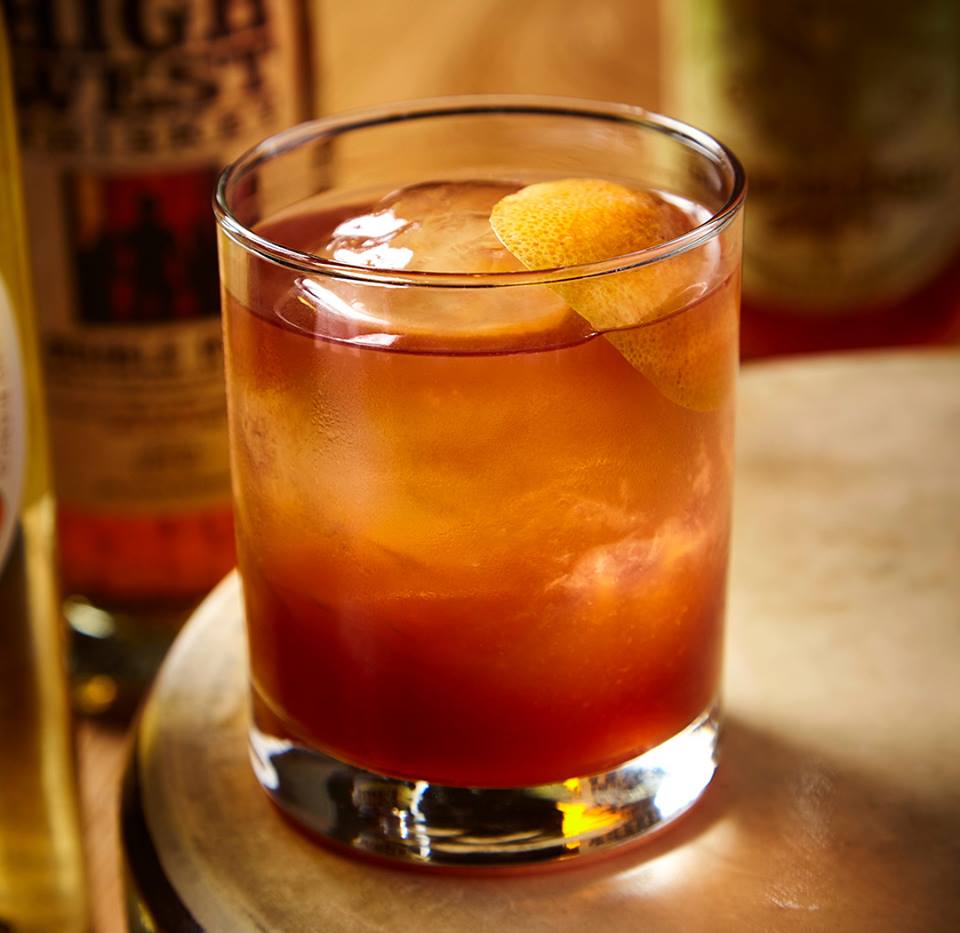 From Monday–Friday for a single Happy Hour between 5–6pm, you can indulge in their food and drink specials, all for under $6. And with $3 Sapporo drafts, you'll be drunk before you get your sushi.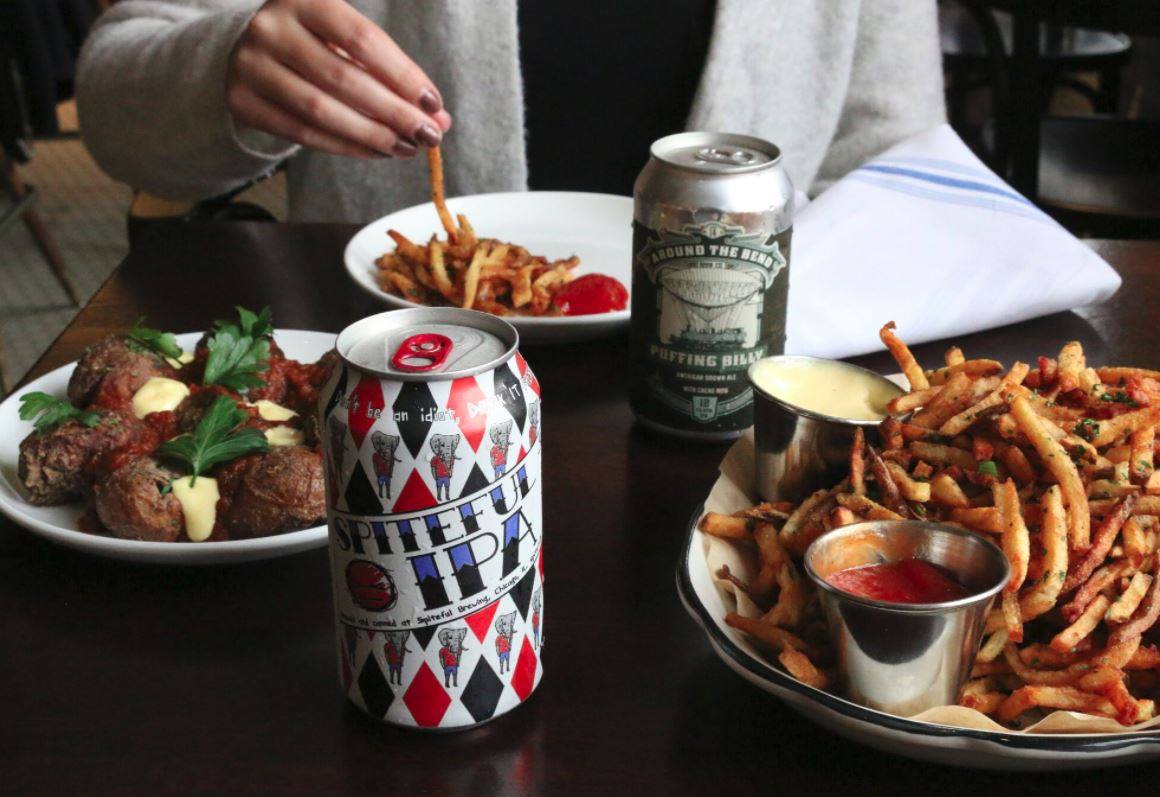 With Happy Hour specials on select drinks and bites running from 4:30–6:30pm, you can't go wrong with Bernie's. $5 deviled eggs? Sign me up.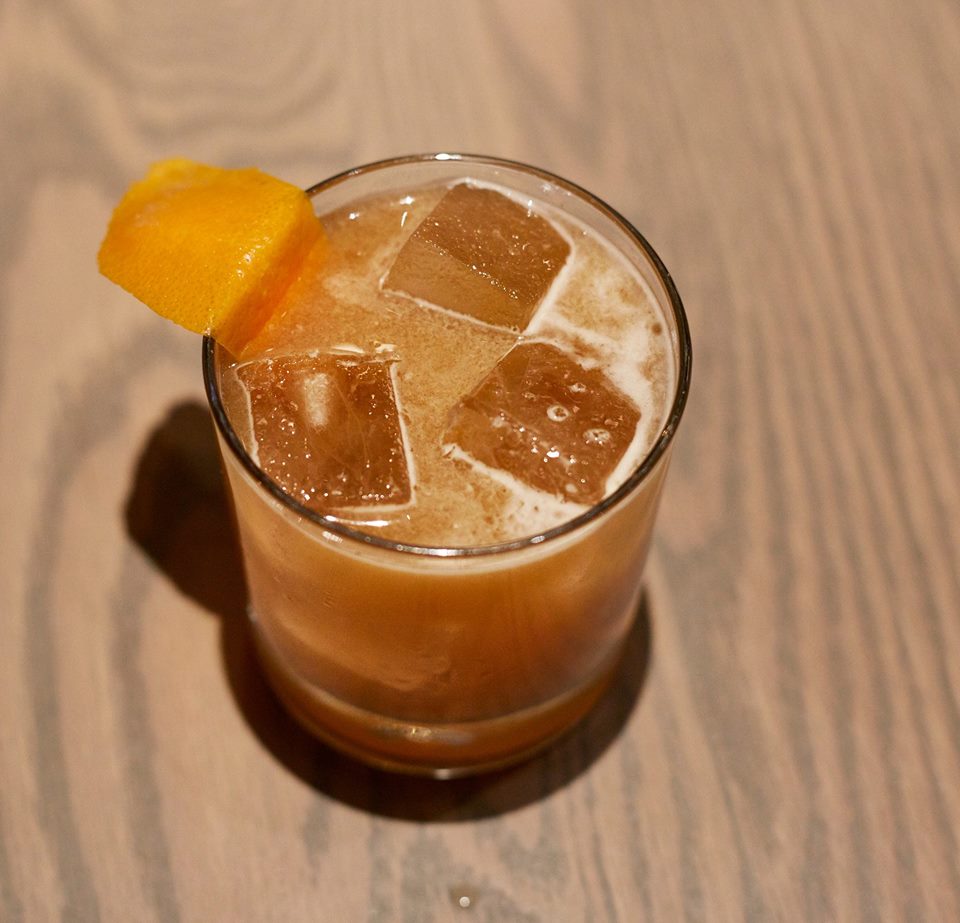 This place has it going on Monday through Friday from 11:30am–2pm. If you're a day-drinker, you can't miss out on their $1 beer, $1 wine, and $3 martini offerings during this very Happy Hour. There's more too, though, so don't forget to check out their full list of offerings before you visit!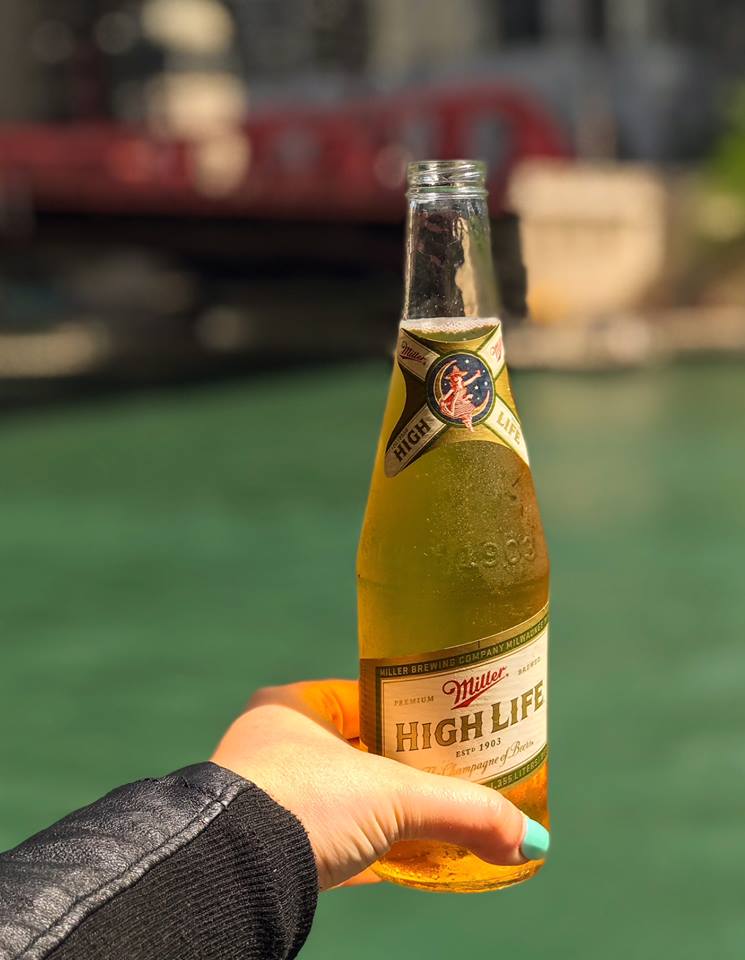 Wind the day down with $5 draft beers and bites at River Roast from 4:30–6:30pm. I don't know what's better—the views or the prices!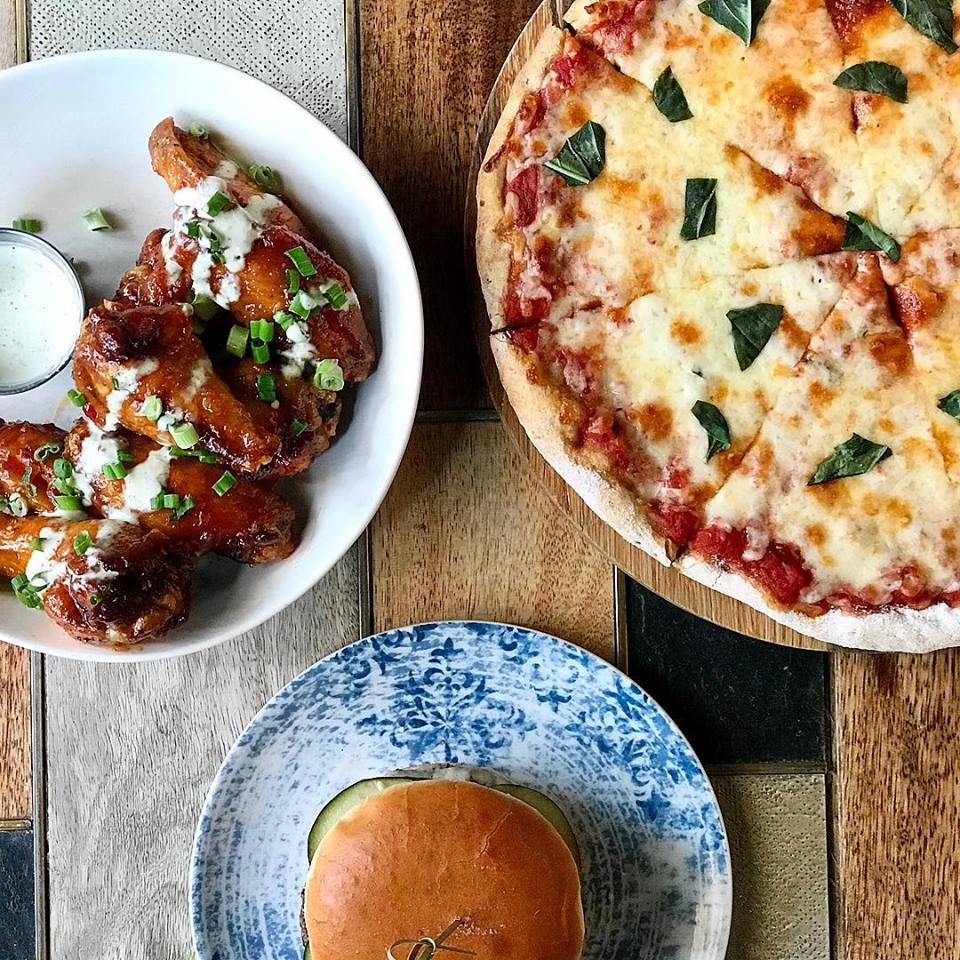 Marked-down pizzas, $5 burgers, 50-cent wings, and delicious $6 Naughty Eggs (whatever that means)… those are just a few of the items you'll find on the 5–8pm Happy Hour menu at Rhyme or Reason. And with $3 shots of the day, it's sure to be a boozy time.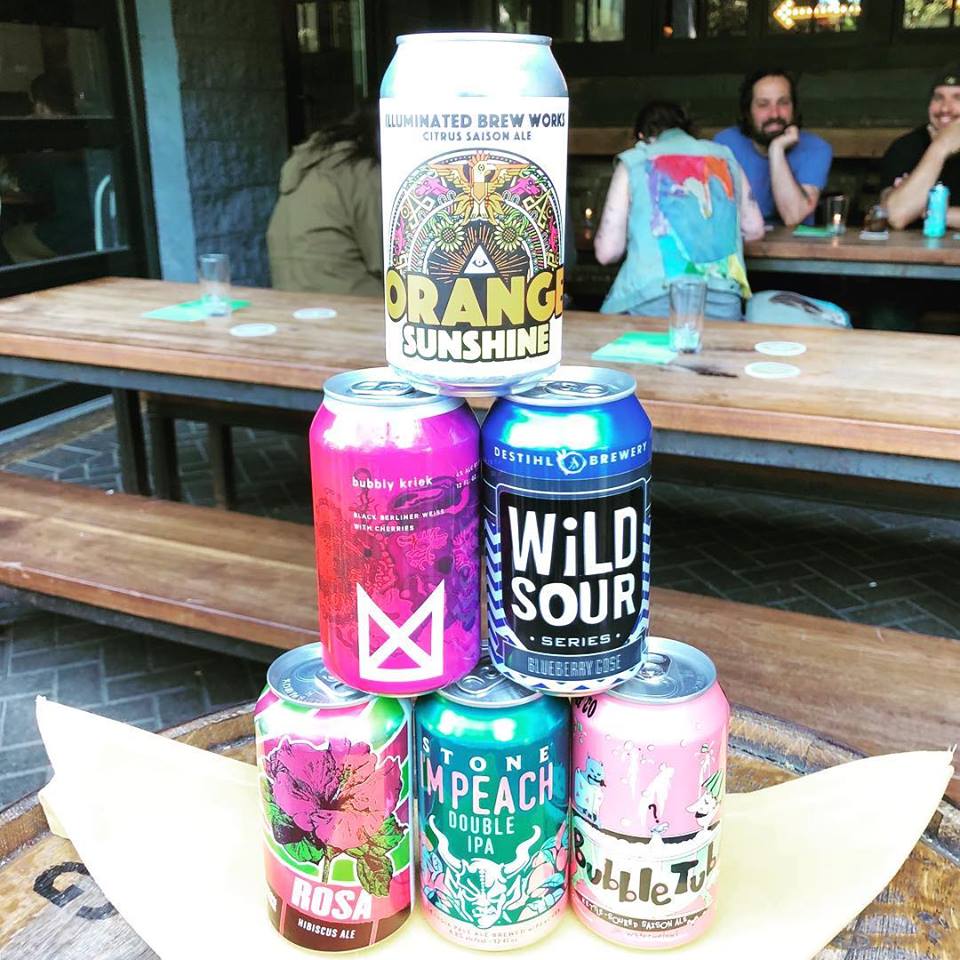 Weekdays from 3–5pm, you can score $1 PBR cans and rotating draft beers for just $4. It's a college senior's dream come true.
*Prices and specials are subject to change at any time. Try calling ahead of time to confirm with the bar instead of getting mad at us.
Find what really matters in Chicago with the UrbanMatter app!
To download or see reviews from our users, head here.