Okay, so, technically, no – I can't condone the use of an illegal substance. Sorry guys, but it's true.
What I CAN say, however, is that if you just somehow HAPPENED to be high (accidentally or medically) on the day of stoner's favorite holiday, THEN this is what I'd recommend you should eat or attend.
Just sayin'.
Here are the places to be for 420. Let's start with events to attend!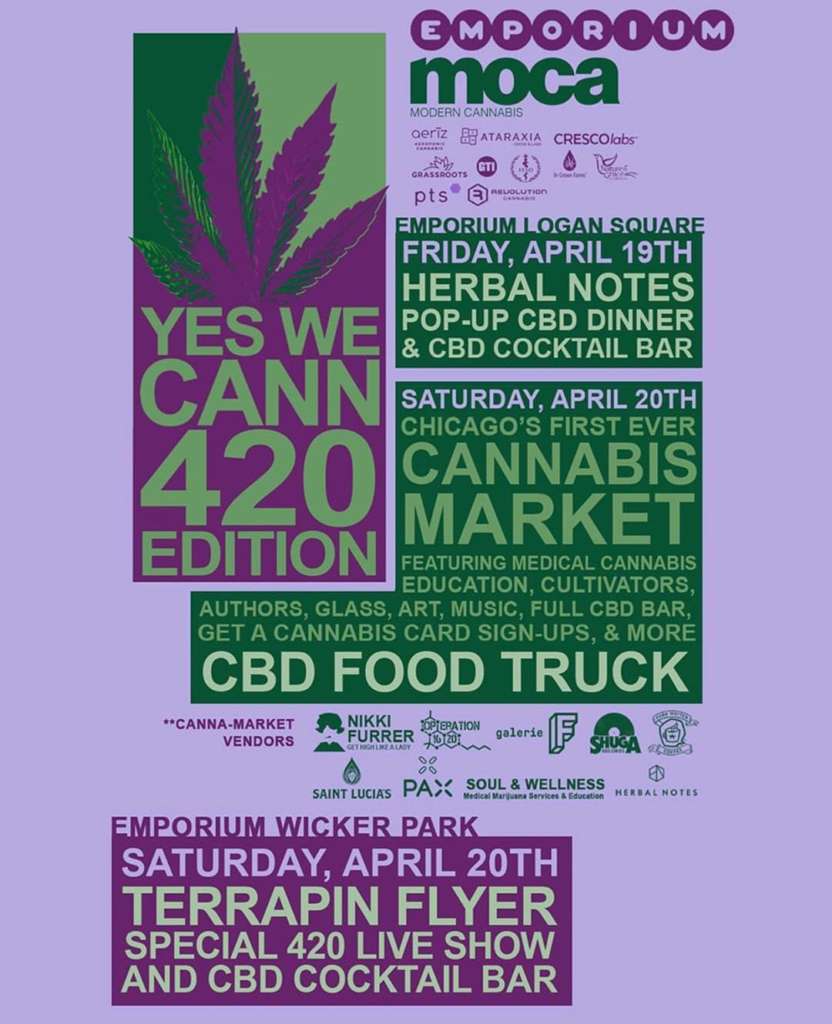 Multiple Locations
The Emporium Arcade Bar is having a weekend-long 420 celebration, offering serveral events to attend. Collaborating with Modern Cannabis to educate the benefits of medical and recreational cannabis, join them! Friday is the Herbal Notes Popup CBD Dinner and CBD Cocktail Bar. Saturday presents Chicago's First Ever Cannabis Market, featuring medical cannabis educators, music, art, a full CBD bar, and more. Following after the Market is when the party really begins, with DJ sets by Post Animal, DJ Big Tuna of Twin Peaks, DJ PaulCherry69, and Bunny. It's going to be lit!
*For medical purposes only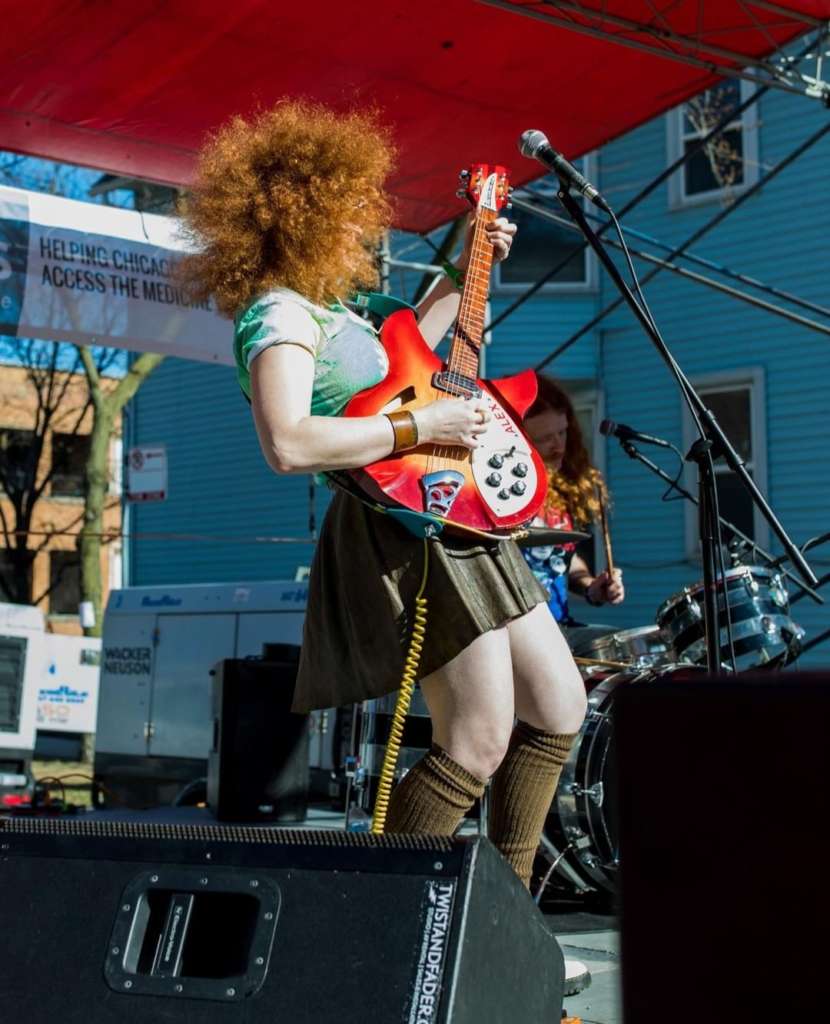 For Cannabis lovers, join Do312 for the second annual Waldos Forever Fest. Located on ​West Argyle Street at North Clark Street, enjoy a day full of vendors, live performances from Air Credits, Big Freedia, and more, DJ sets, drag performances,  cannabis educators, and food trucks. RSVP via site, and enjoy the time of your life.
*Once again–for medical purposes only
And now, for the food!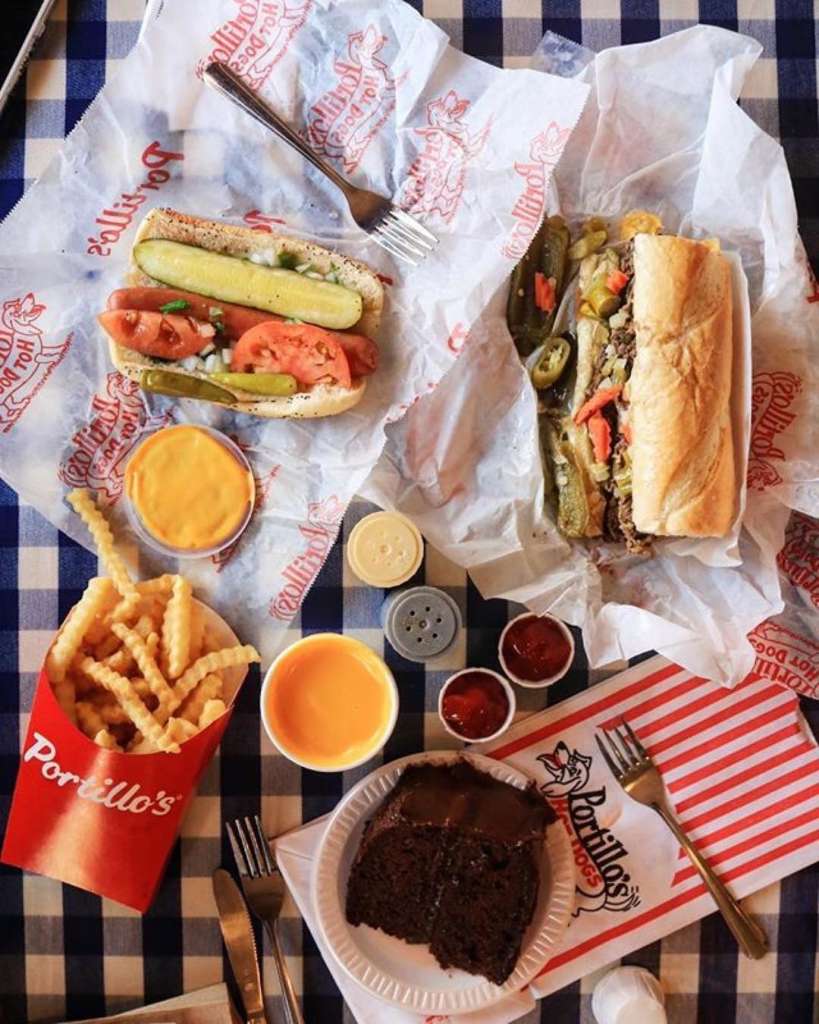 Multiple Locations
Chicago's favorite hot dog joint is practically built for 420. Cheese fries, cake shakes, Italian beef dripping with jus? I mean c'mon.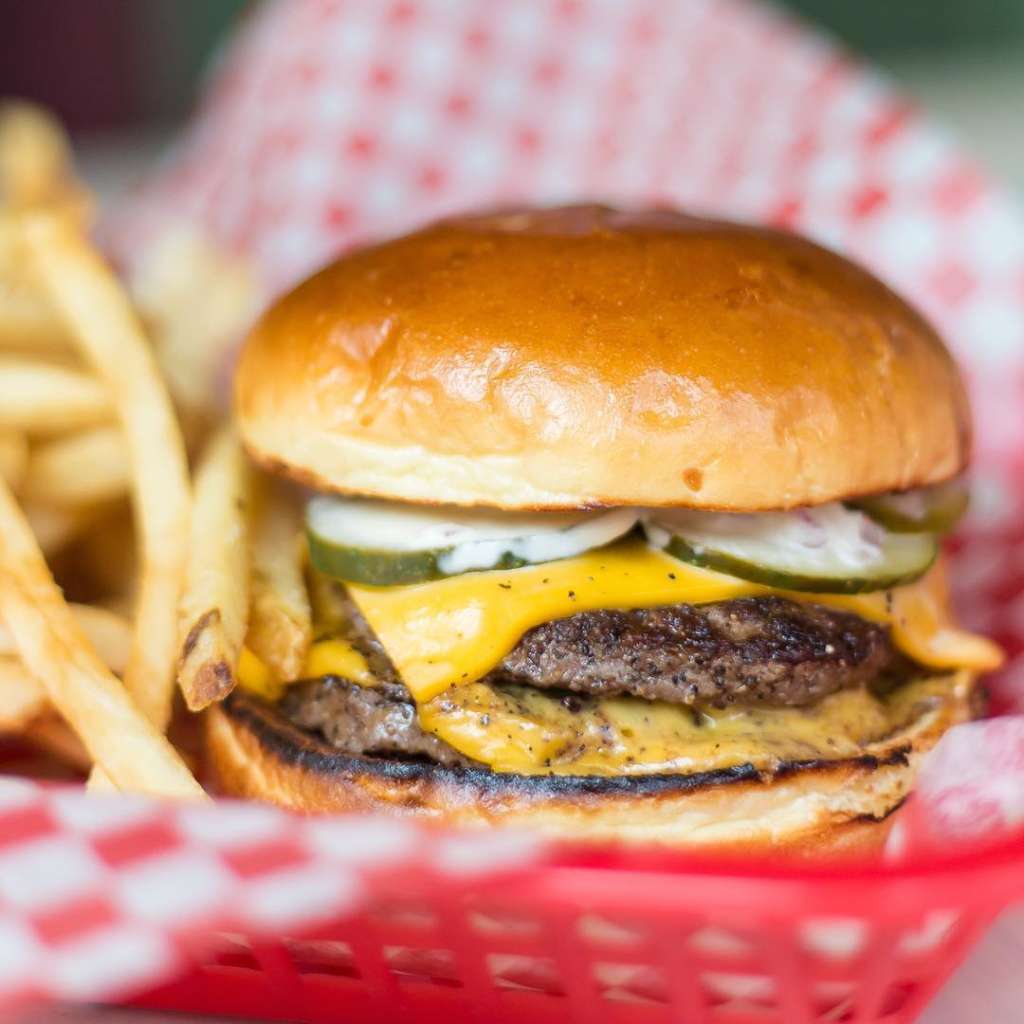 Multiple Locations
No need to drag your high ass all the way to the original to get a taste of one of the city's most iconic burgers. With multiple locations on Chicago's north side and some, uhm, particularly easy to read menus, Small Cheval will become a 420 staple in no time, trust.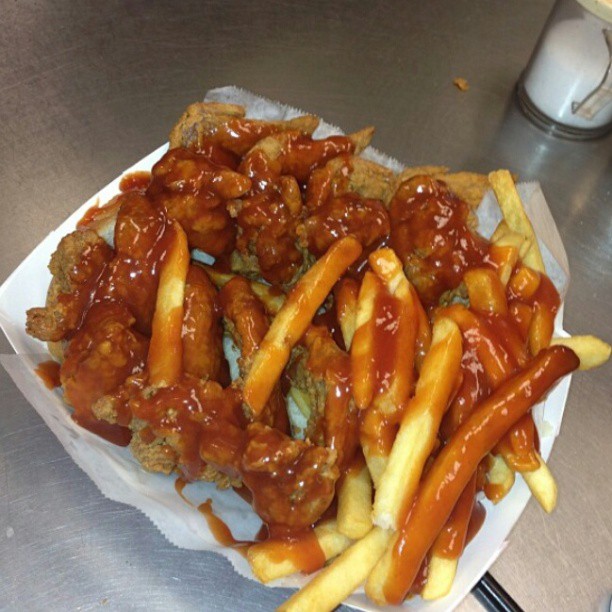 Multiple Locations
In all honesty, I would eat Harold's any day of the year, no questions asked. But this cheap and totally accessible option is not only finger-lickin'-good, but it's also prime for April 20th.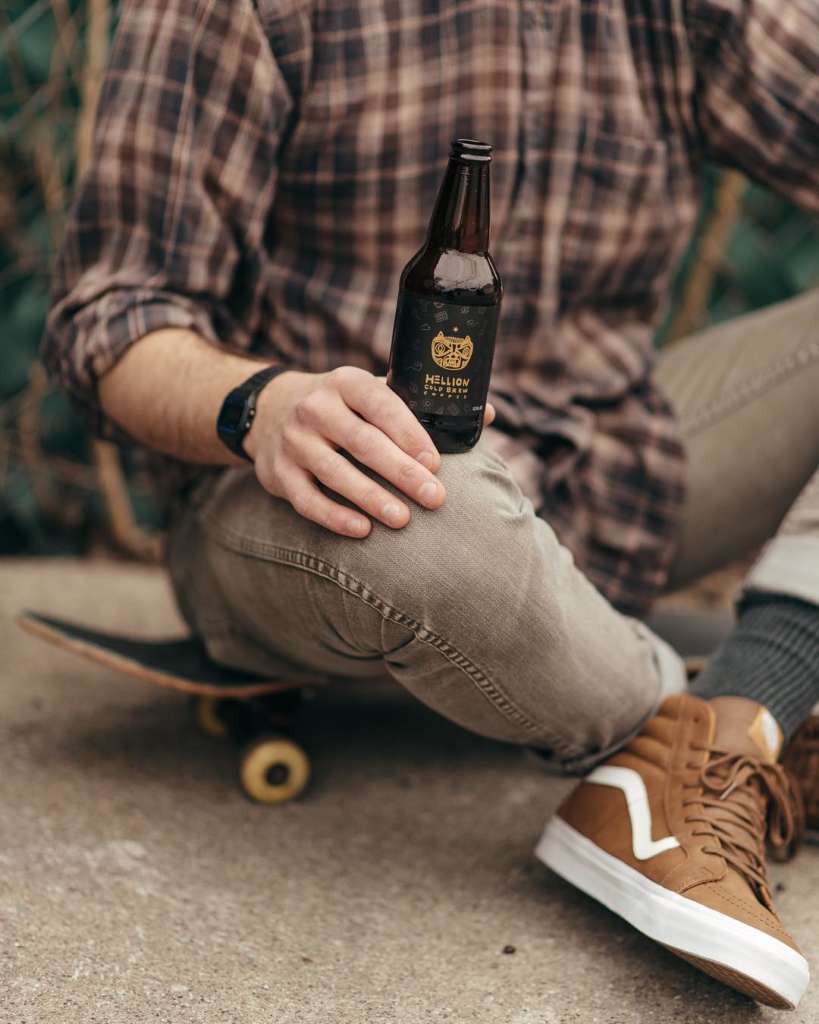 2021 W Fulton St, West Town
So, no – Metric Coffee isn't maybe the first thing that comes to mind when you think munchies. But this micro-roaster on the city's West Side is doing 420 big this year by bringing in a limited edition cold brew laced with CBD. Amazing, truly.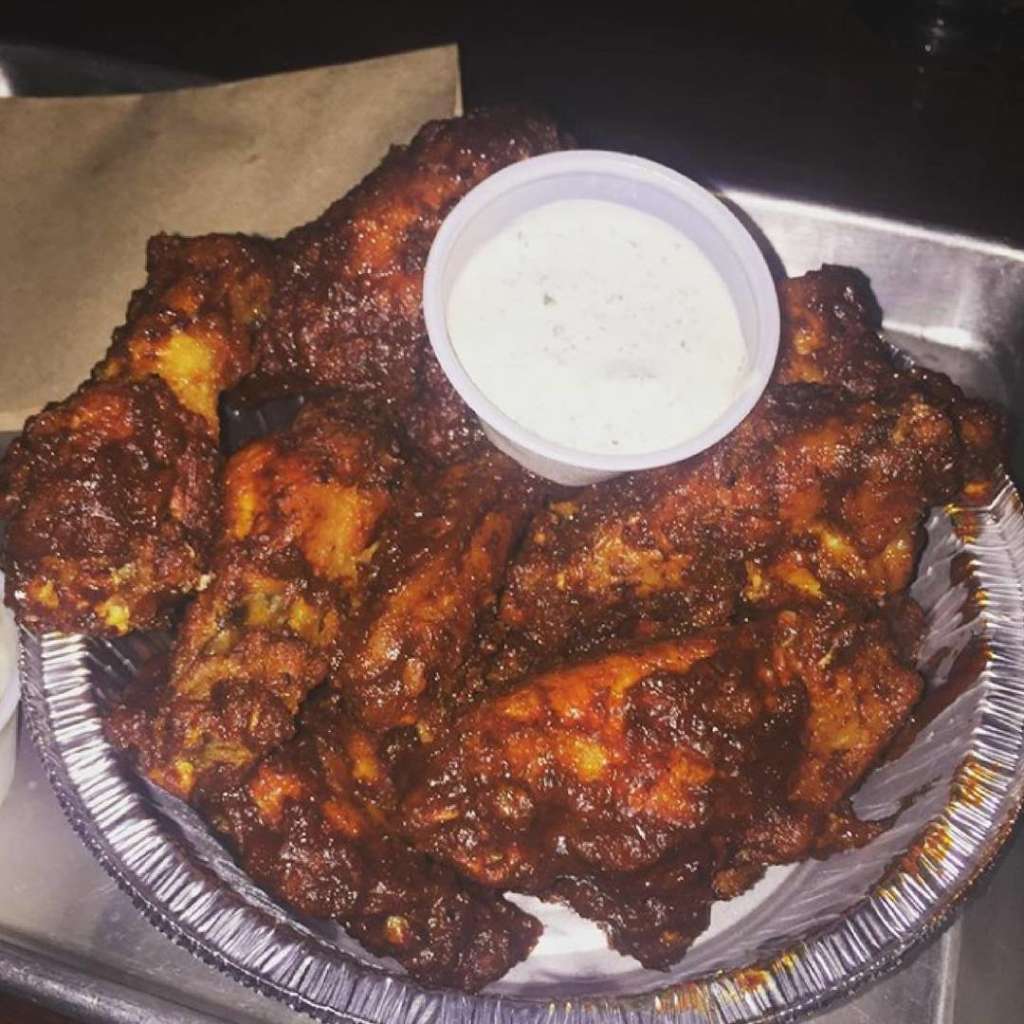 2849 W Belmont, Avondale
Wings, fries and beer reign supreme at Avondale's DMen tap on any good day, but stop in on 420 and you're really in for a treat. Offering a one-day-only, April 20th special, head to DMen's today for a Stoner Bowl (aka a Doner Bowl with Cheetos and Funjuns) linked up to a showing of the Wizard of Oz. Yah. the freakin' Wizard of Oz.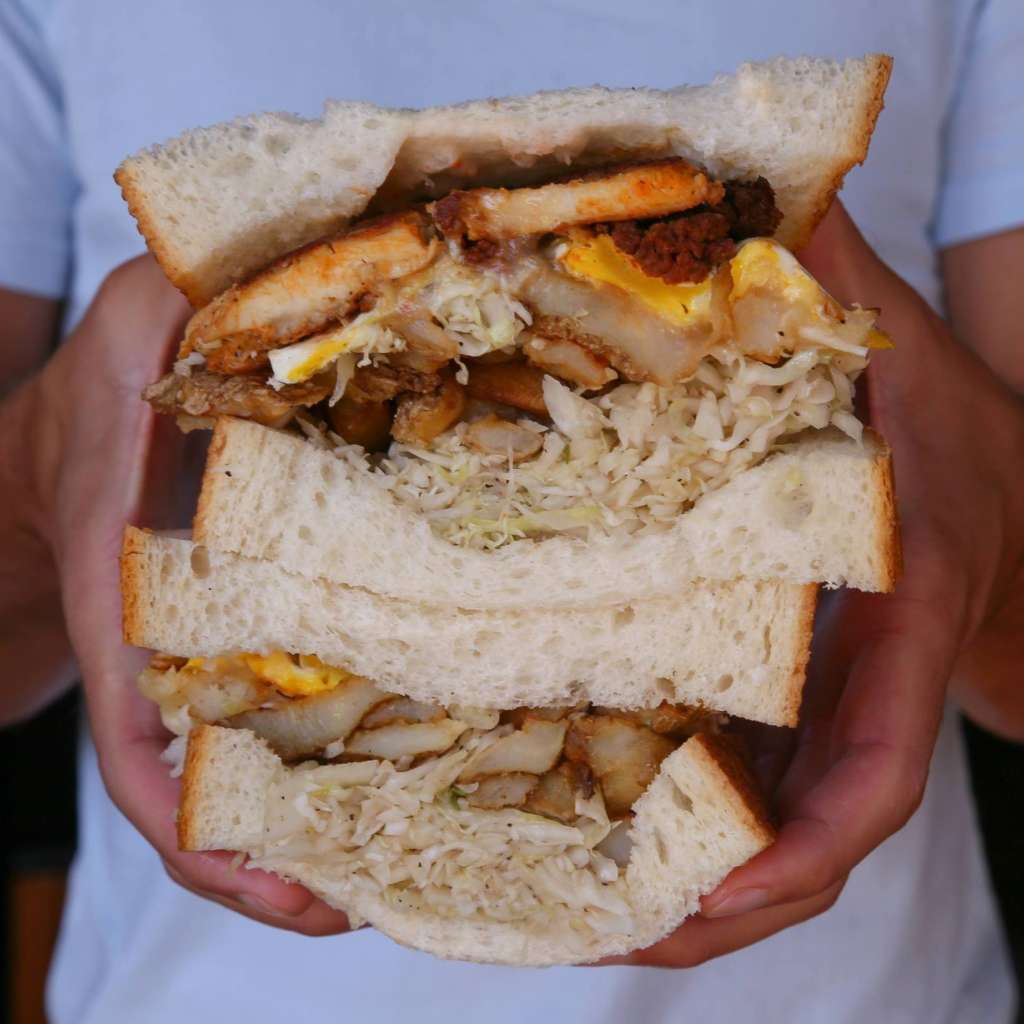 3472 N Clark, Wrigleyville
Once featured on stoner fav Man v. Food, Wrigleyville's Lucky's Sandwich Co.'s got all the giant, eat-till-ya-can't-move sandwiches to make this 420 one for the books.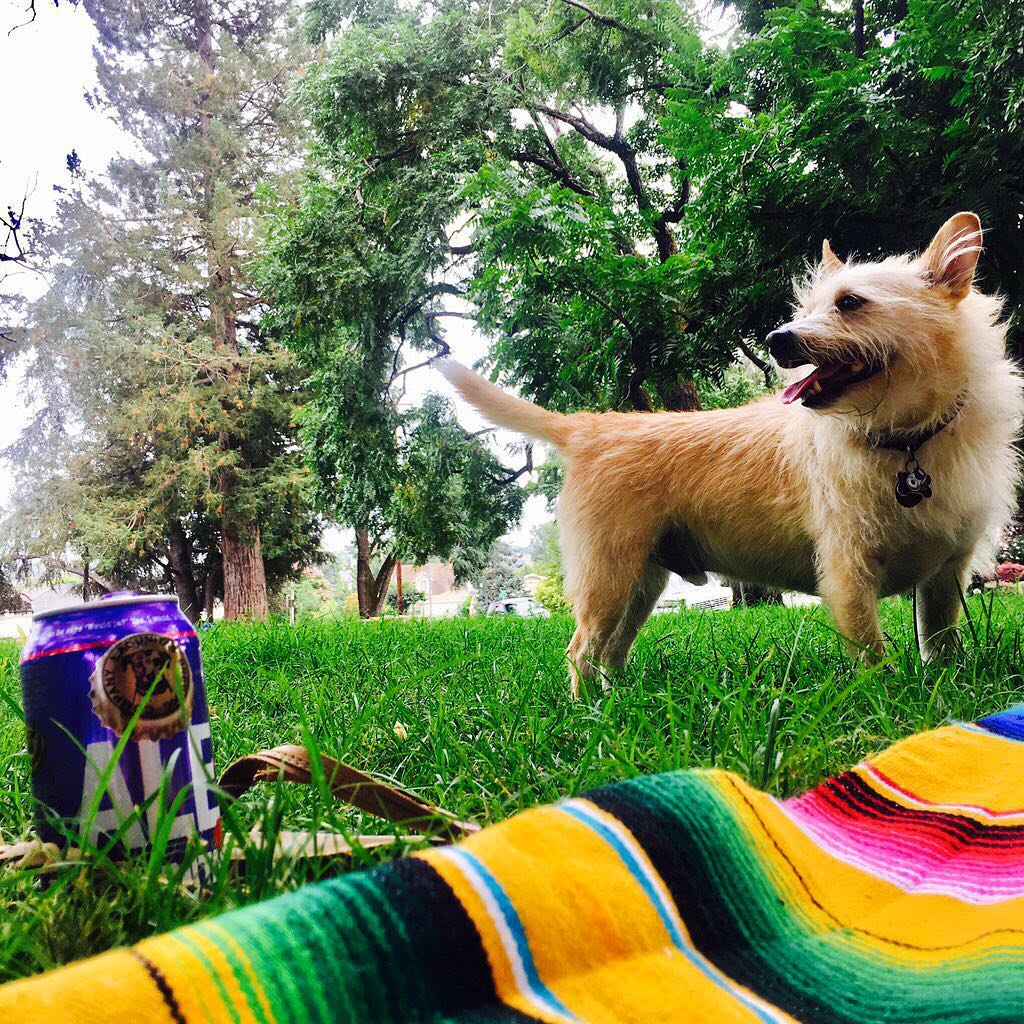 2607 W 17th, Little Village
Head to Lagunitas south side brewery for a 420 event like none other in the city. With back to back showings of Willy Wonka and the Chocolate Factory at, you guessed it, 4:20 pm and 6:20 pm, you're pretty much guaranteed to be entertained for hours.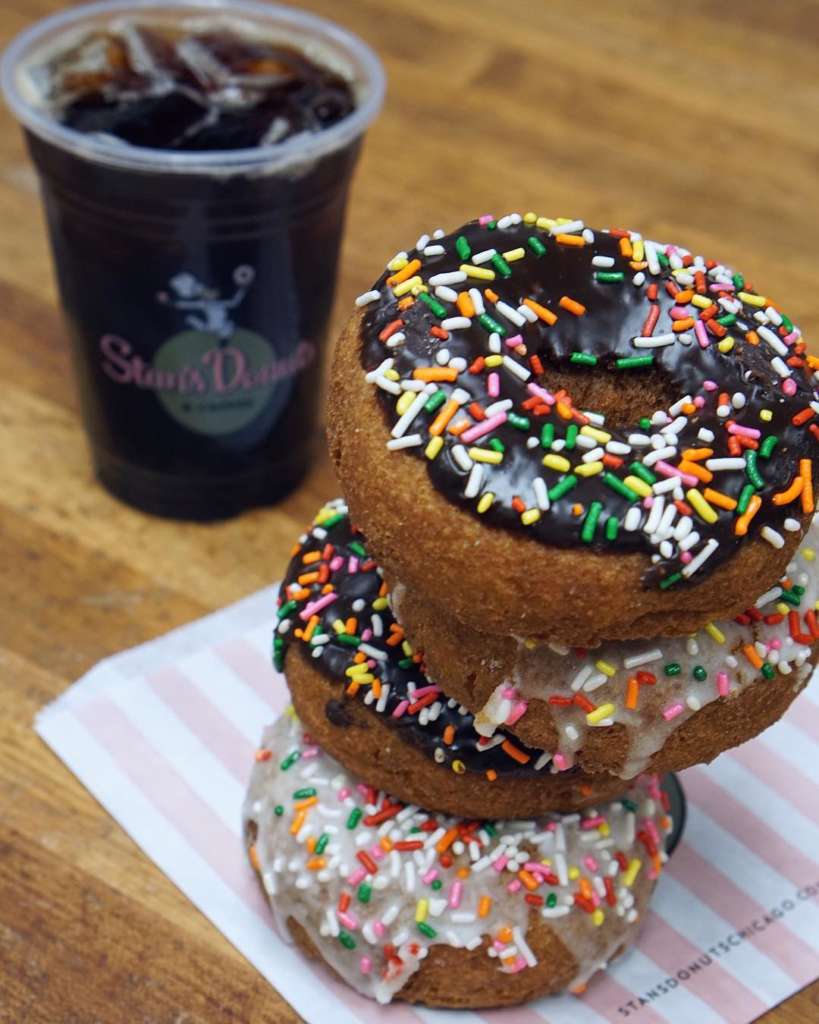 Multiple Locations
Donuts are good. Stan's has a lot of them. Munchies = satisfied.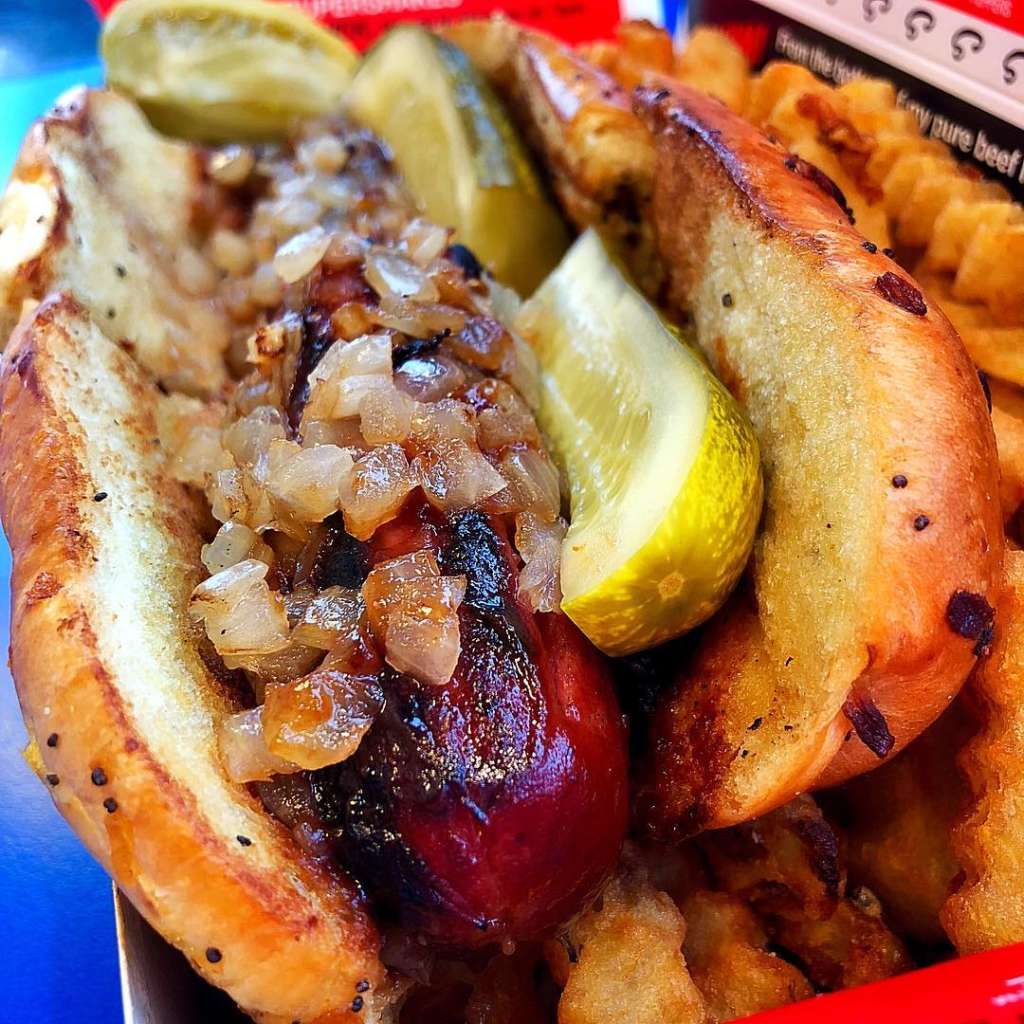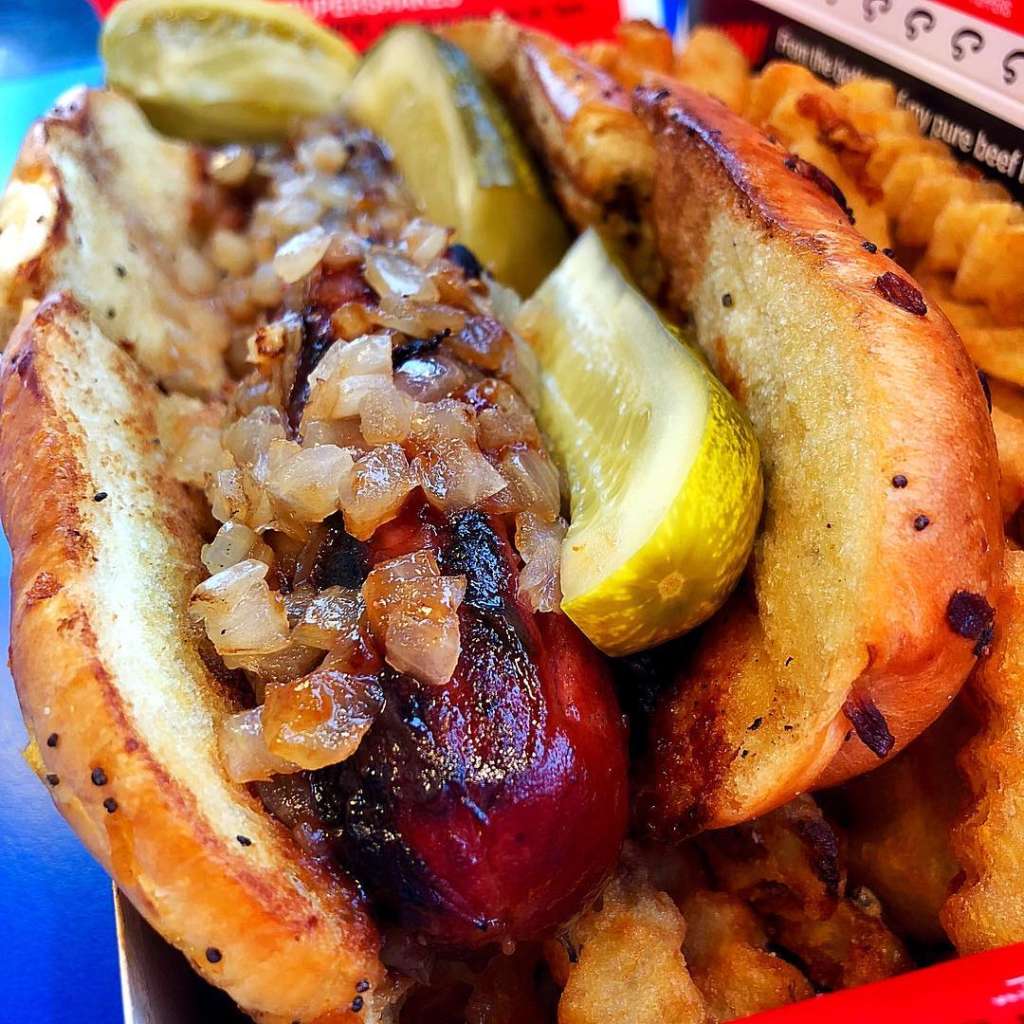 6363 N Milwaukee, Norwood Park
The classic drive-in style, the totally-distracting neon colors, and those crazy hot dog combos? Superdawg is practically a stoner's dream.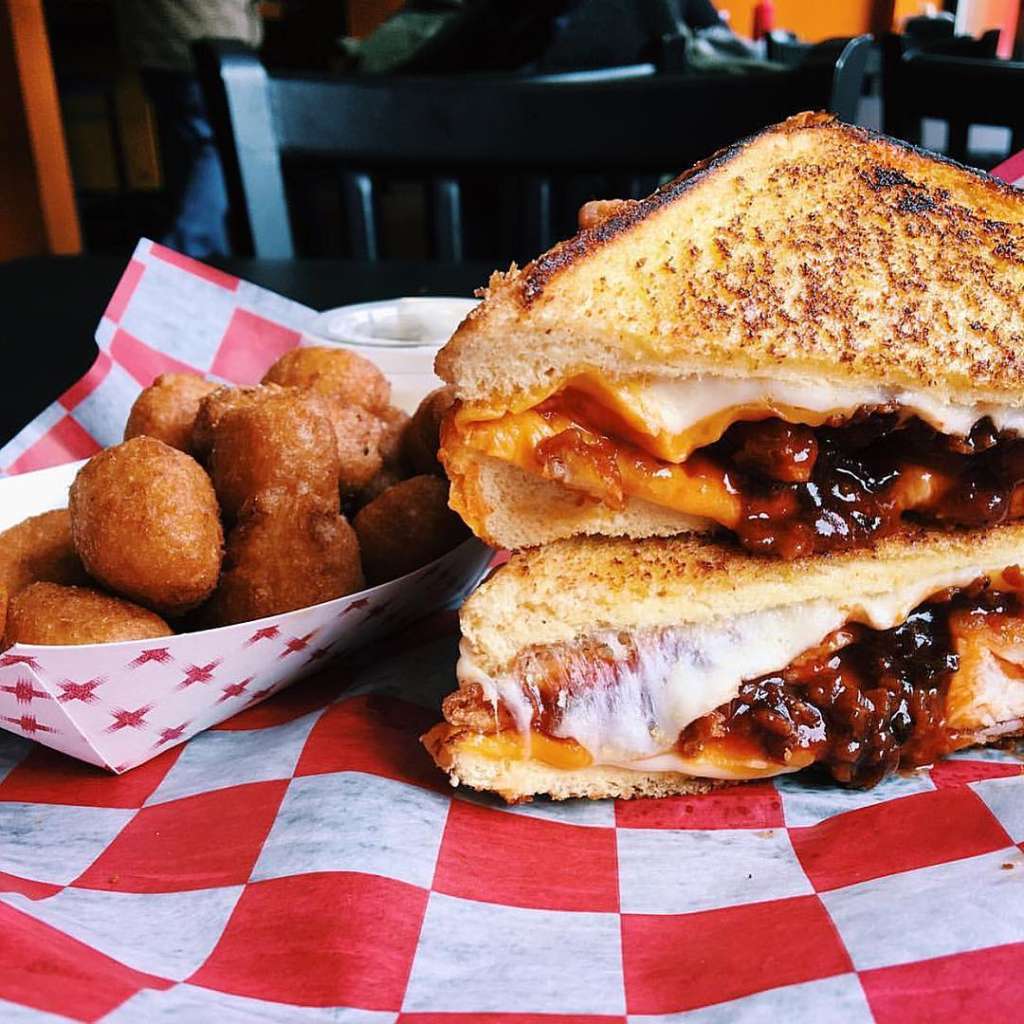 Multiple Locations (and a food truck!)
Favorite 420 items include: The Mac (American cheese, Merkt's cheddar cheese and homemade macaroni and cheese on Texas toast), The Tenderizer (Cheddar cheese, Mozzarella cheese, hot sauce, bacon, fried chicken tenders and Sweet Baby Ray's BBQ sauce on Texas toast), The Popper (Cheddar cheese, cream cheese, cheddar sauce, fresh jalapeño slices and bacon on sourdough bread) and Tater Kegs ('cause, duh).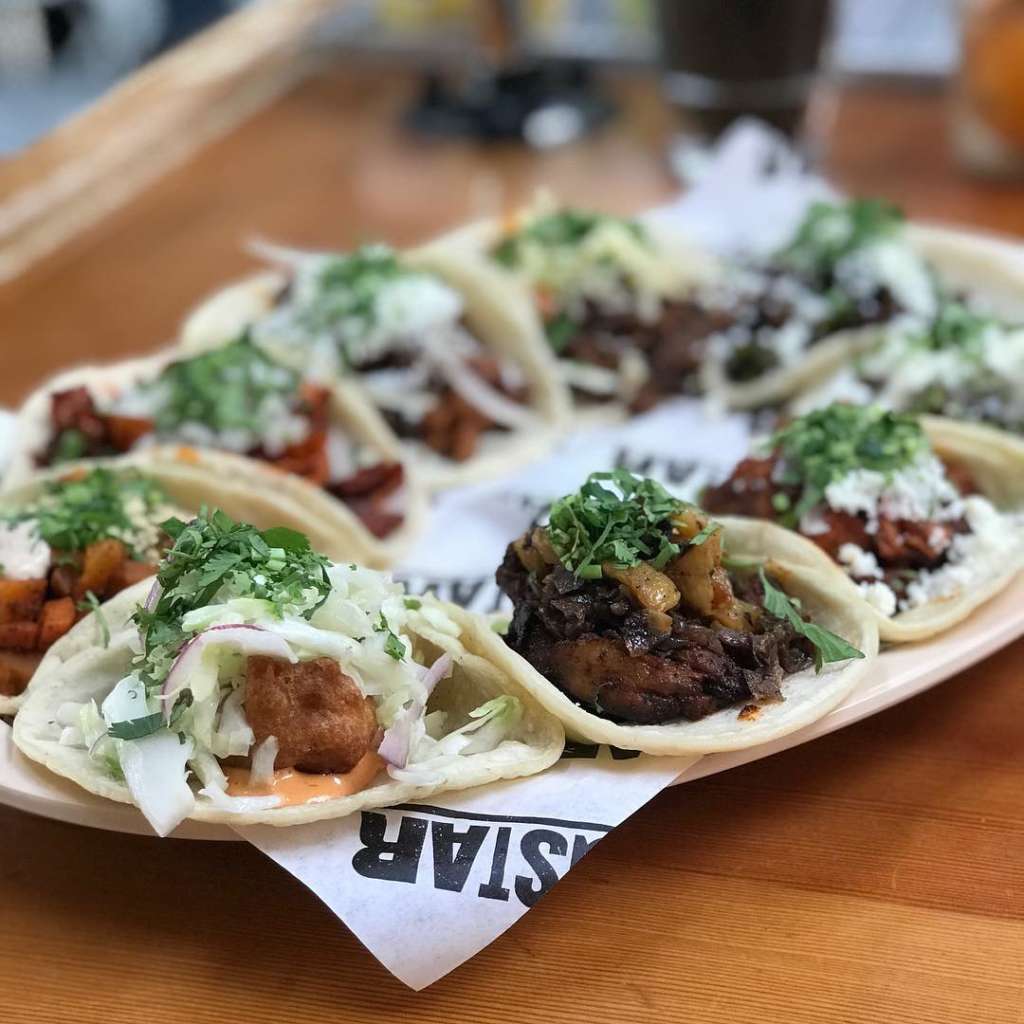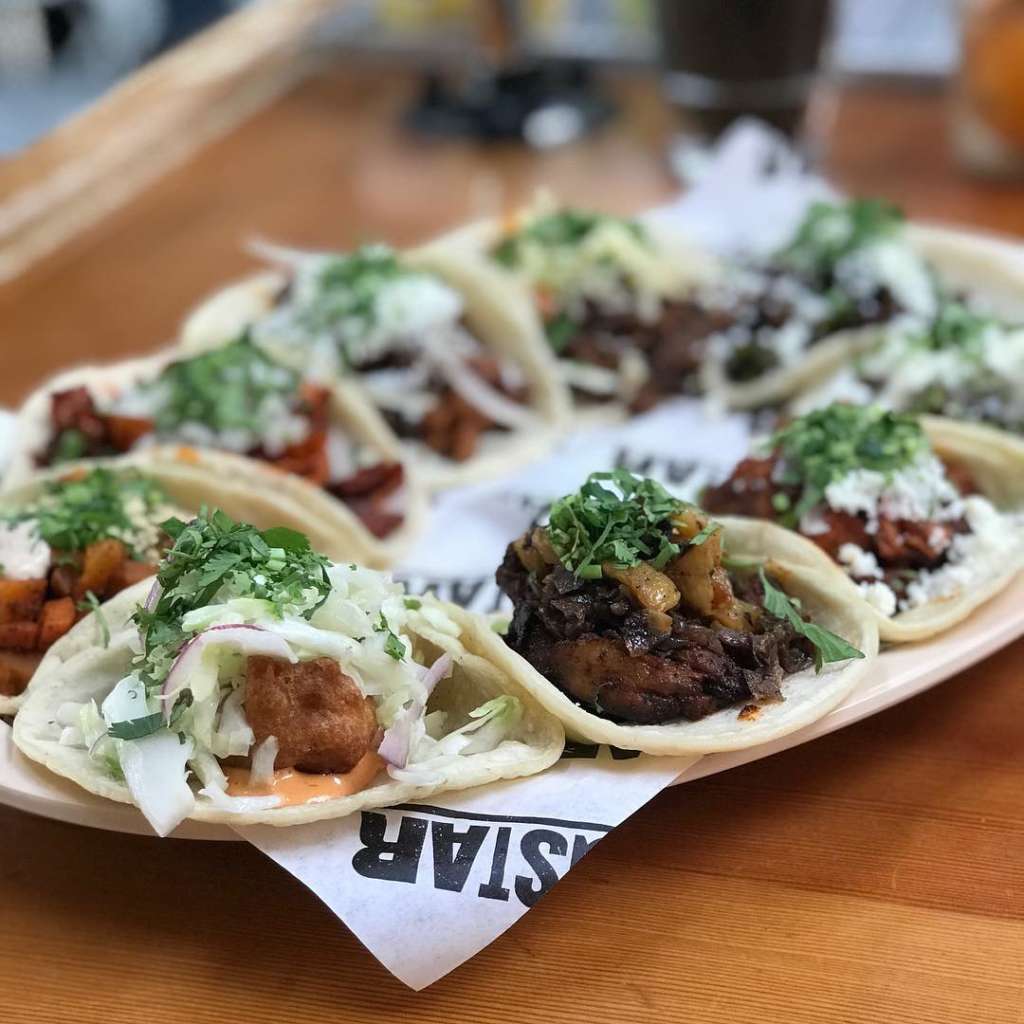 Multiple Locations
Nothin' like a giant outdoor patio to soothe the stoner soul. Go get you some good tacos on 420 at either of Big Star's stellar locations.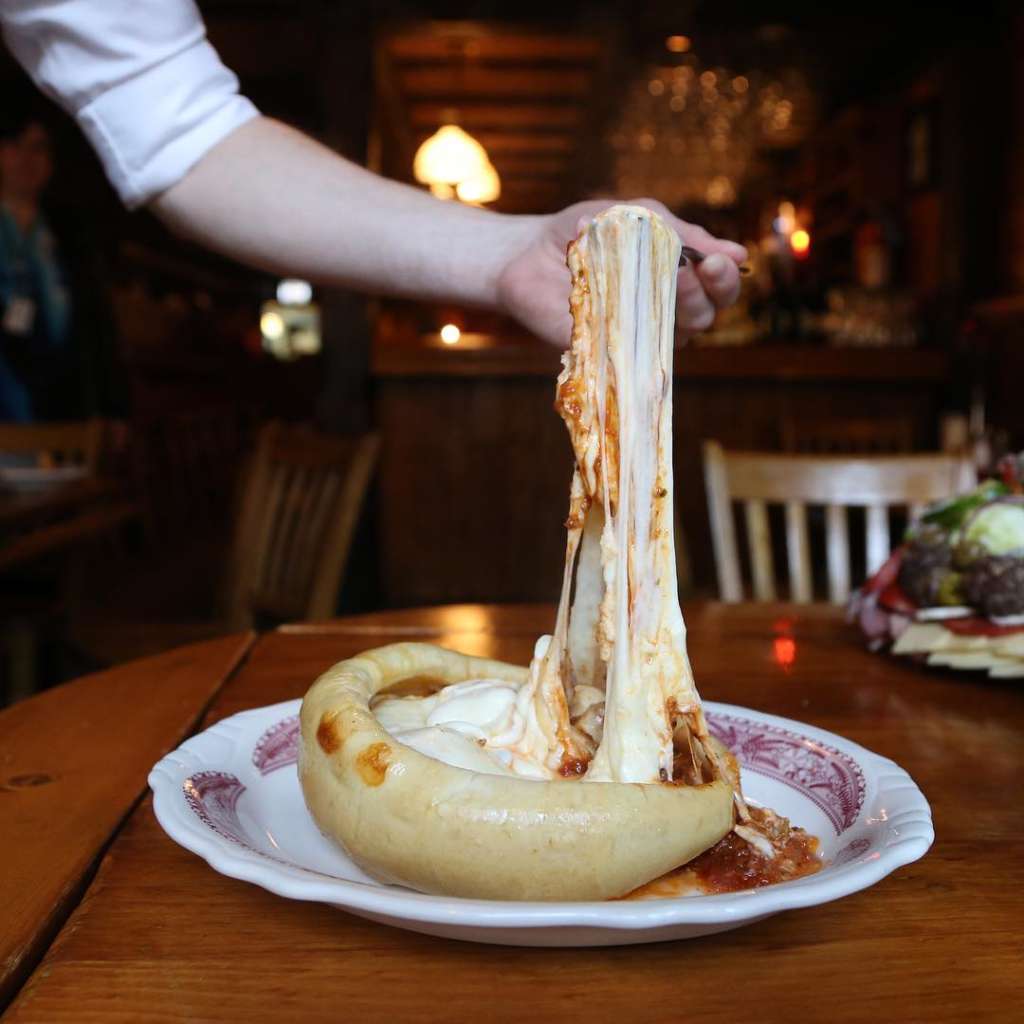 2121 N Clark, Lincoln Park
Melty cheese, lotsa bread, AND a fun presentation. High you is sooooo gonna dig this.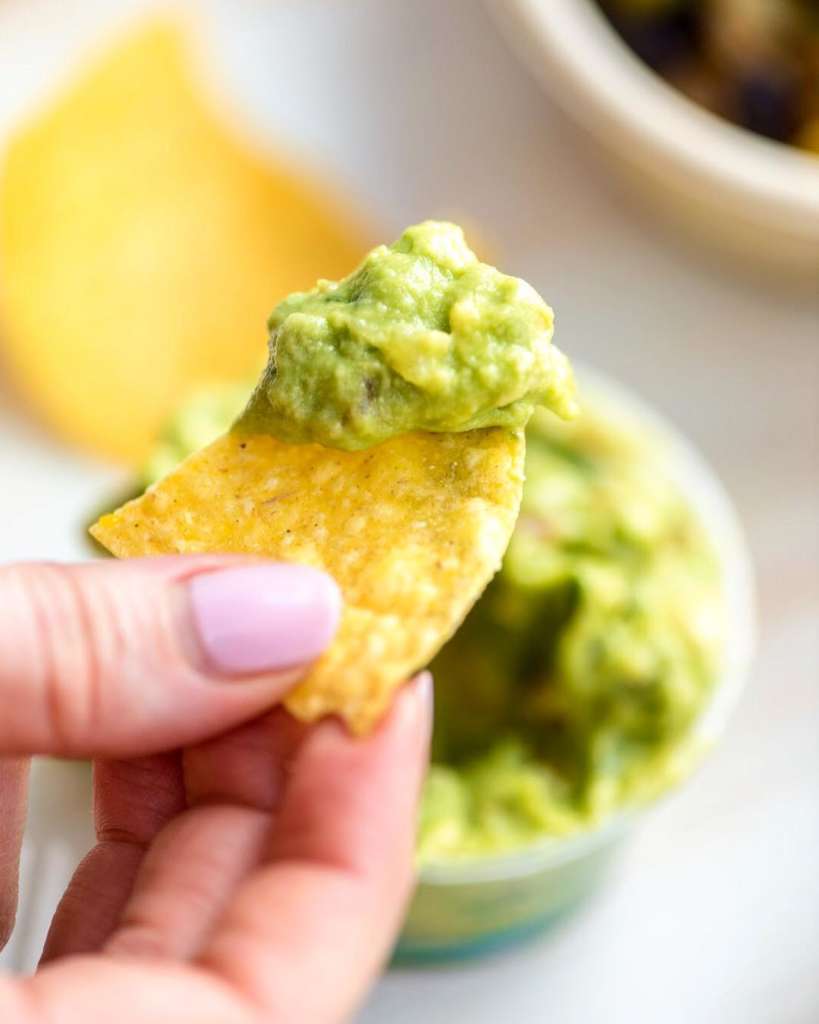 1 N Dearborn, the Loop
Stop by this Loop-bound burrito joint for a special guac deal on 420. Check out their Instagram for a code starting tomorrow morning at 10 a.m.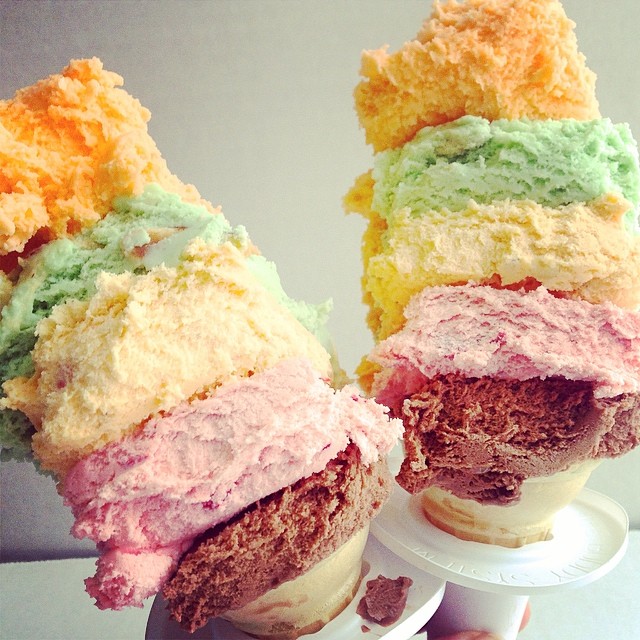 9233 S Western. Evergreen Park
A city-wide classic, nothing like 420 to bring out the Original Rainbow Cone.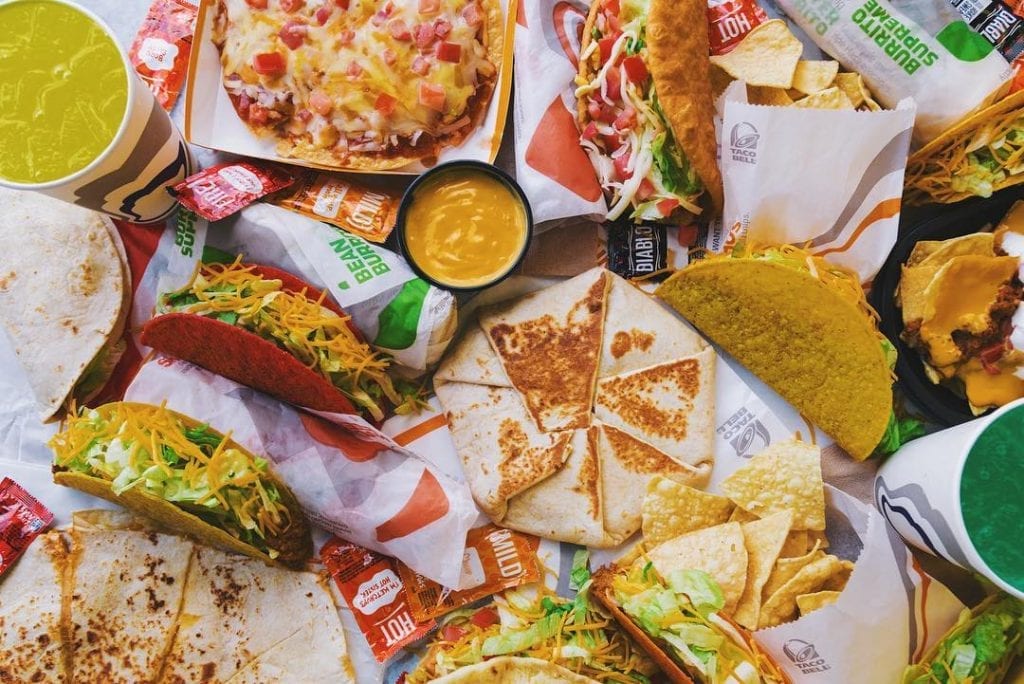 Preferably the Wrigleyville One
I feel like I don't have to explain this one to you.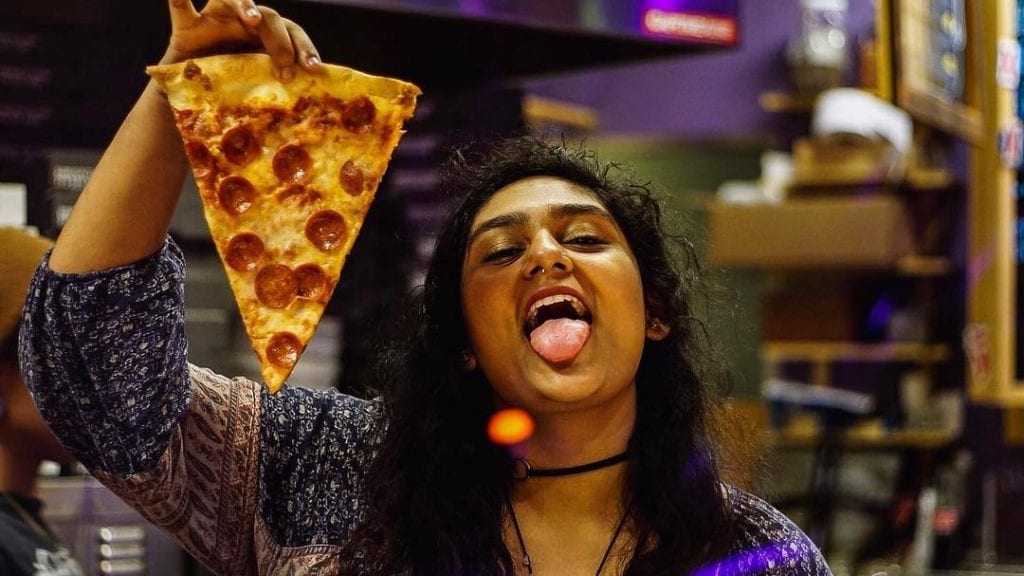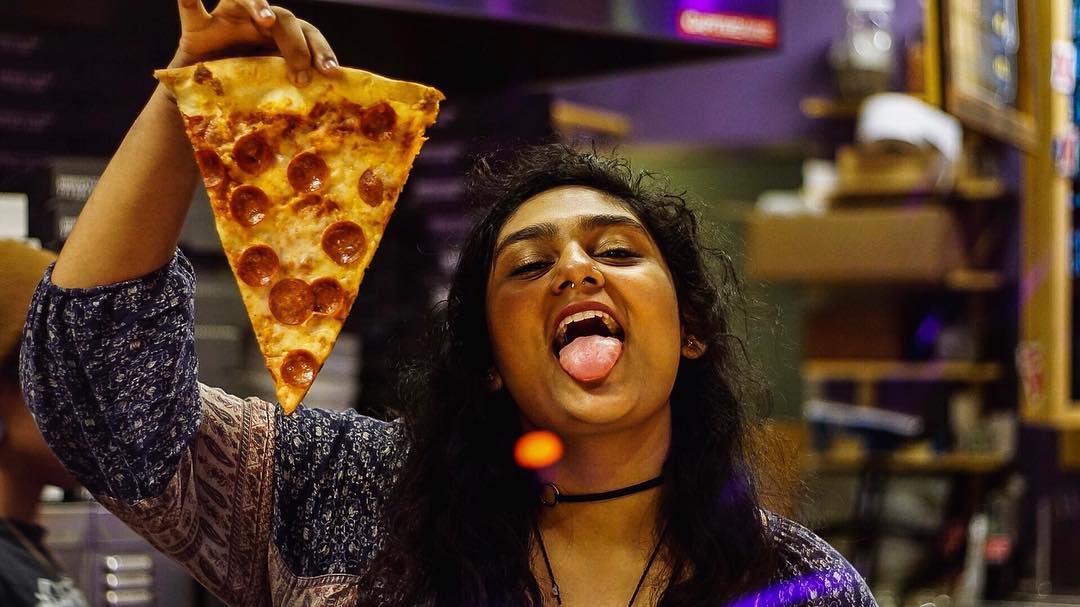 Multiple Locations
You know what they say, a picture is worth a thousand words. Please see above.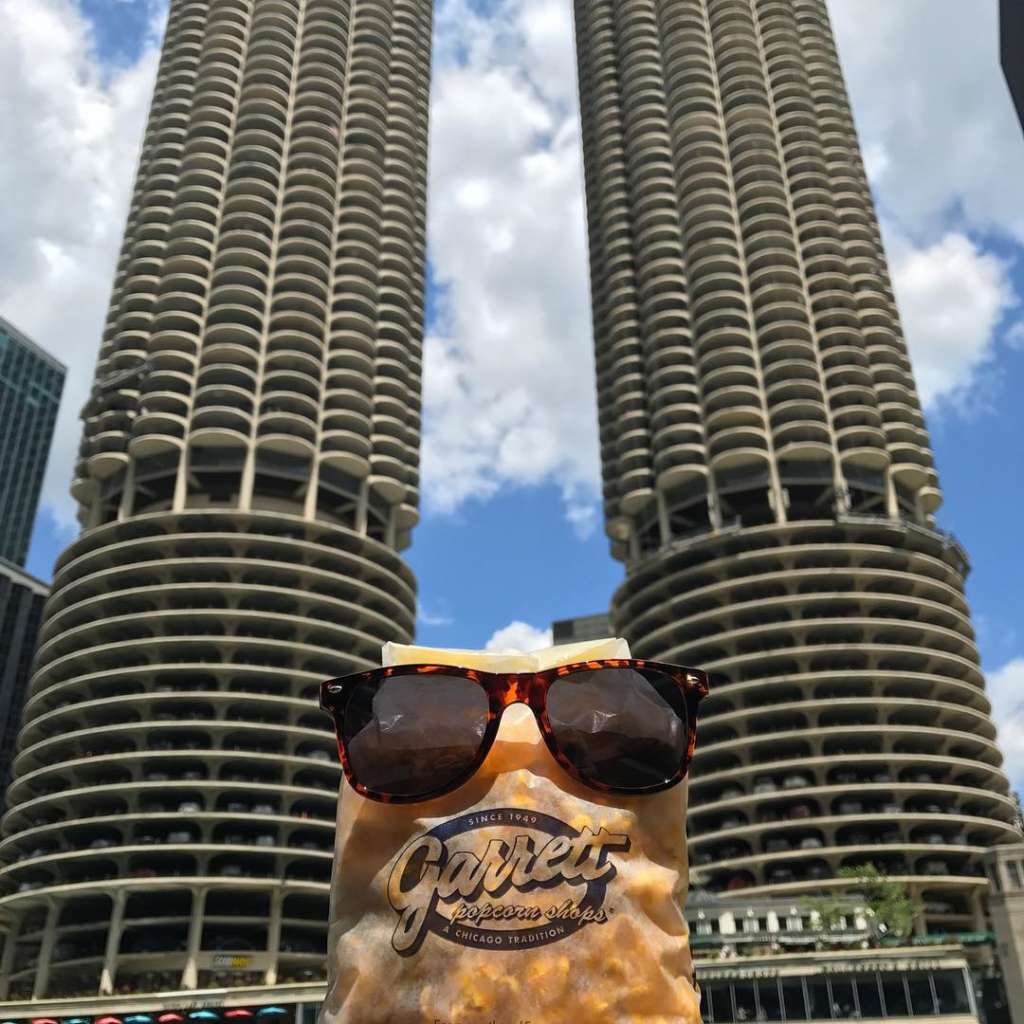 Multiple Locations
That caramel corn/cheddar corn combo is just to good to resist. ESPECIALLY on this holiday.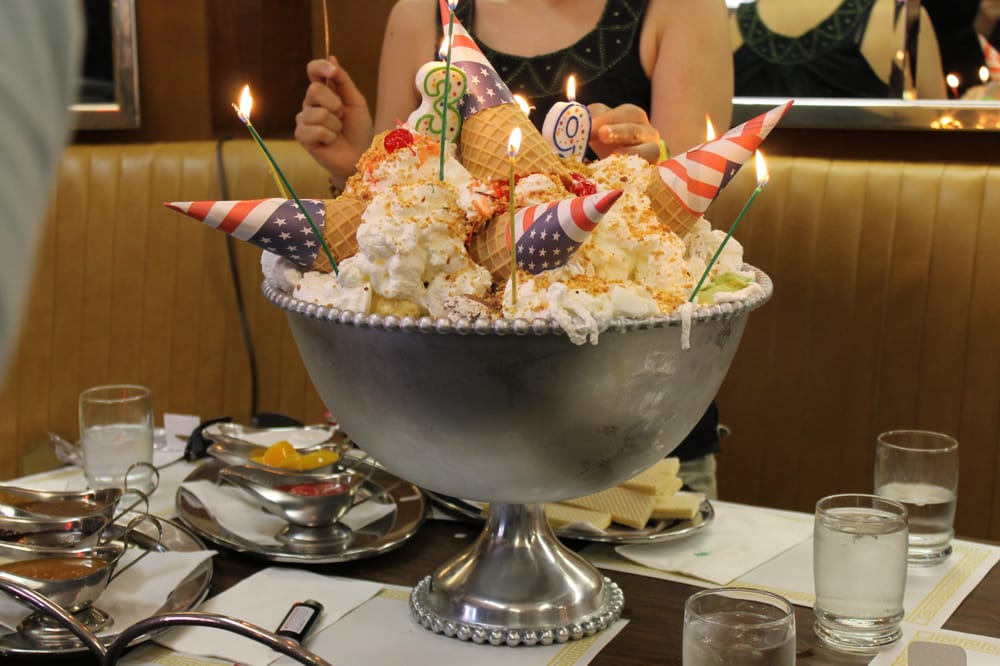 Multiple Locations
Home to the biggest ice-cream sundae in America, Margie's Candies will probably put you out of commission through till Saturday.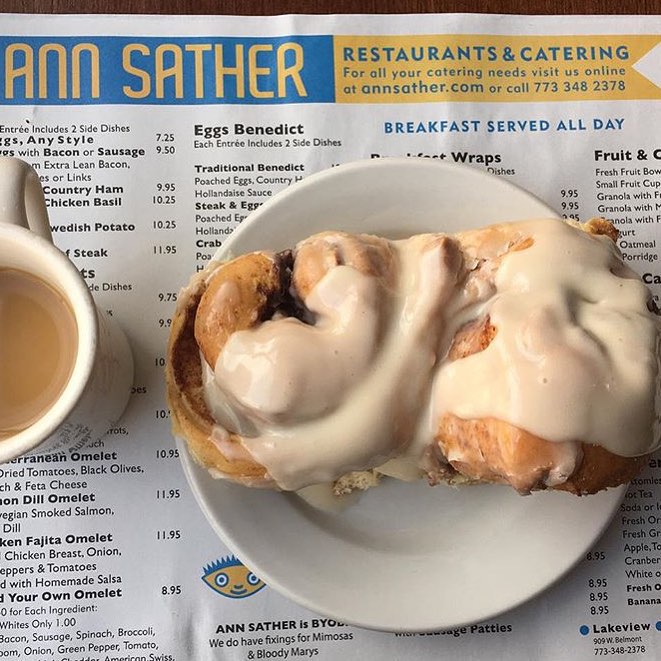 Multiple Locations
Seriously, just look at those cinnamon rolls. Damn.
Featured Image Credit: Taco Bell