One of the city's favorite micro-roasters, Metric Coffee, is doing 4/20 big this year. Starting tomorrow, the Fulton Market coffee joint will begin selling cannabis-laced cold brew to the people.
Oh, and the best part? It's all completely legal.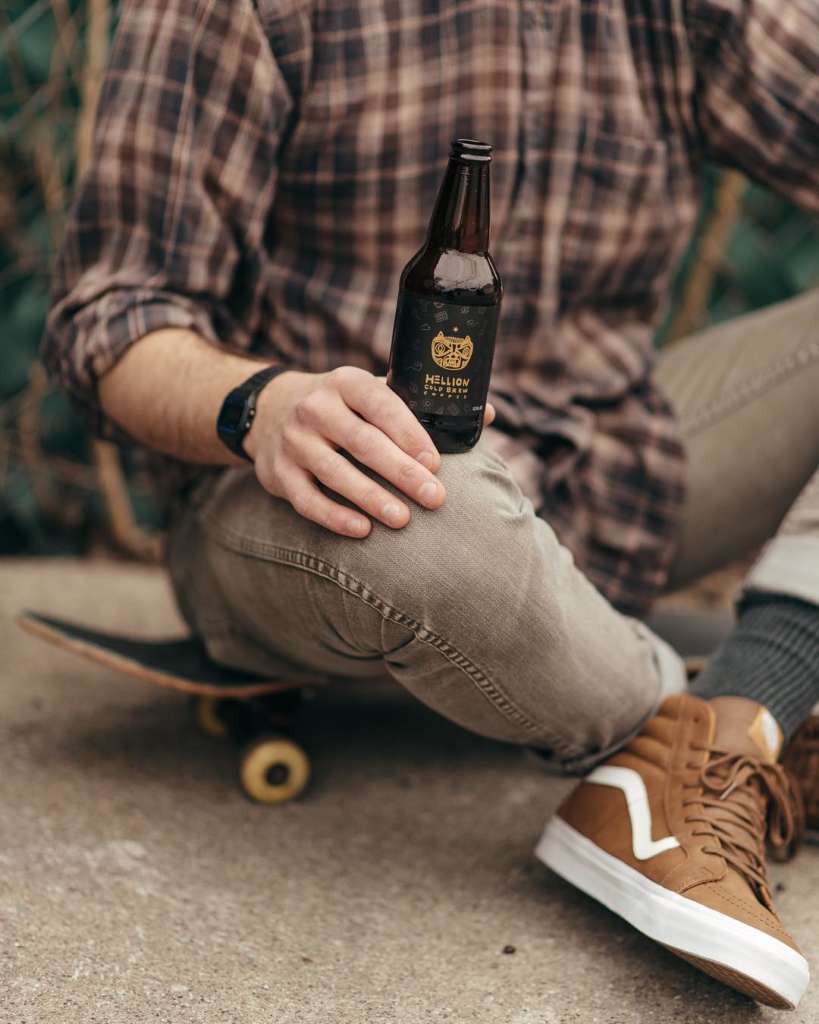 In honor of stoners everywhere, Metric Coffee's sister brand Hellion Coffee has produced a limited run batch of cold brew:  a bottled, iced coffee loaded up with CBD (or, cannabidiol), weed's non-psychoactive – and totally and completely legal – cousin.
Said to contain about 30 milligrams of CBD per-bottle, just 25, 12-ounce servings have been produced for the big day to be sold at Metric. And while a glass or two of Hellion probably won't get you well and truly blazed, the coffee's serving size is definitely enough to mellow a few lucky Chicagoans out.
For those who don't know, CBD is already commonly used in gummies, candies and other edibles like those from Chicago star-baker Mindy Segal. And while, no – none of these goodies will have the exact same effect as the drug itself, CBD is rumored to have plenty of medical benefits, including lowering anxiety or depression, providing relief from conditions like Parkinson's, or even alleviating pain and inflammation.
For more information on Hellion Cold Brew and Metric Coffee's foray into the wide world of cannabis, head here.
In the meantime, buckle up Chicago, tomorrow's gonna be a busy – or, I guess, specifically not busy – day.