Starbucks has dabbled in offering baked goods and savory snacks for a while now, but will now expand their offerings via their acquisition of Milan-based bakery, Princi.
Princi, a high-end, Milan-based bakery, offers artisanal goods like pastries and wood-fired pizzas. The new location is opening at 160 Van Brunt Street in Red Hook, at which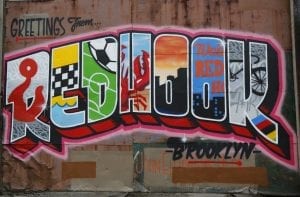 Starbucks and Princi recently signed a lease for an 18,000 square-foot space. Although the bakery will initially serve Starbucks Reserve Roastery locations, plans are in talks to eventually open the bakery itself to customers. In case you didn't know what a Reserve Roastery is, it's basically a Starbucks-on-steroids which boasts of brews able to please even the most refined coffee-connoisseur's palette.
Princi's Italy locations have been offering breakfast, lunch and dinner since its founding in 1986. Starbucks specifically had New York, Chicago, and Shanghai in mind when they formed a partnership with Prince to sell its baked goods.
Starbucks is also planning a new location in the East Village at 125 Saint Marks Place at Avenue A, which has been a controversial topic in the community, as residents generally voice a distaste for large, corporate-run franchises. This location is still under construction amidst local protests.
No matter your opinion on the matter, the Starbucks/Princi fusion undeniably adds another dimension to Red Hook's already vibrant foodie scene, backed by a cadre of bakers, chocolatiers, and brewmasters.
Follow UrbanMatter New York on Facebook and Twitter for daily updates on local events and news.