If there are two things I know for certain, it's that 1). eating out is awesome and that 2). in general, people kinda suck.
Okay, okay – I know that not everyone sucks all of the time, but they do tend to get on your nerves every-so-often, which is why it's so damn disappointing that going out to eat (which we've already agreed is amazing) seems to require the presence of others.
Lucky for us, there are a few places you can get away with dining alone in the city, even if it is a little taboo.
So, for the next time you just need an evening to yourself, here are the best restaurants for solo dining in Chicago.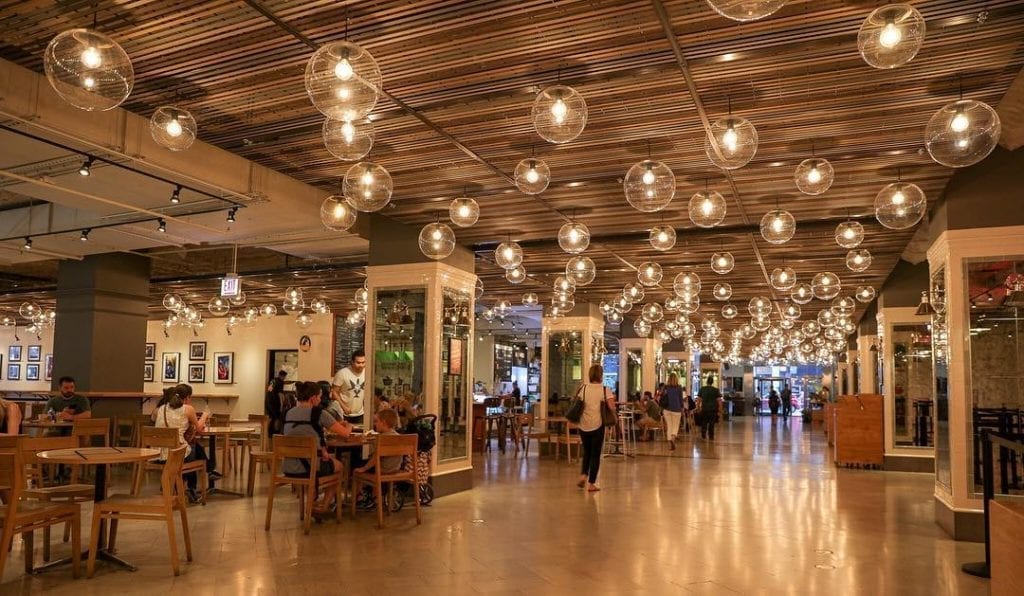 125 South Clark, The Loop
The end-all-be-all of eating alone in the city, Revival Food Hall is like if your high school cafeteria served some of Chicago's best food. This is a Chicago restaurant that features installations from city-wide favorites like Furious Spoon, Brown Bag Seafood, Mindy Segal and more. The Revival Food Hall is the perfect destination for solo dining for lunch, dinner, or drinks.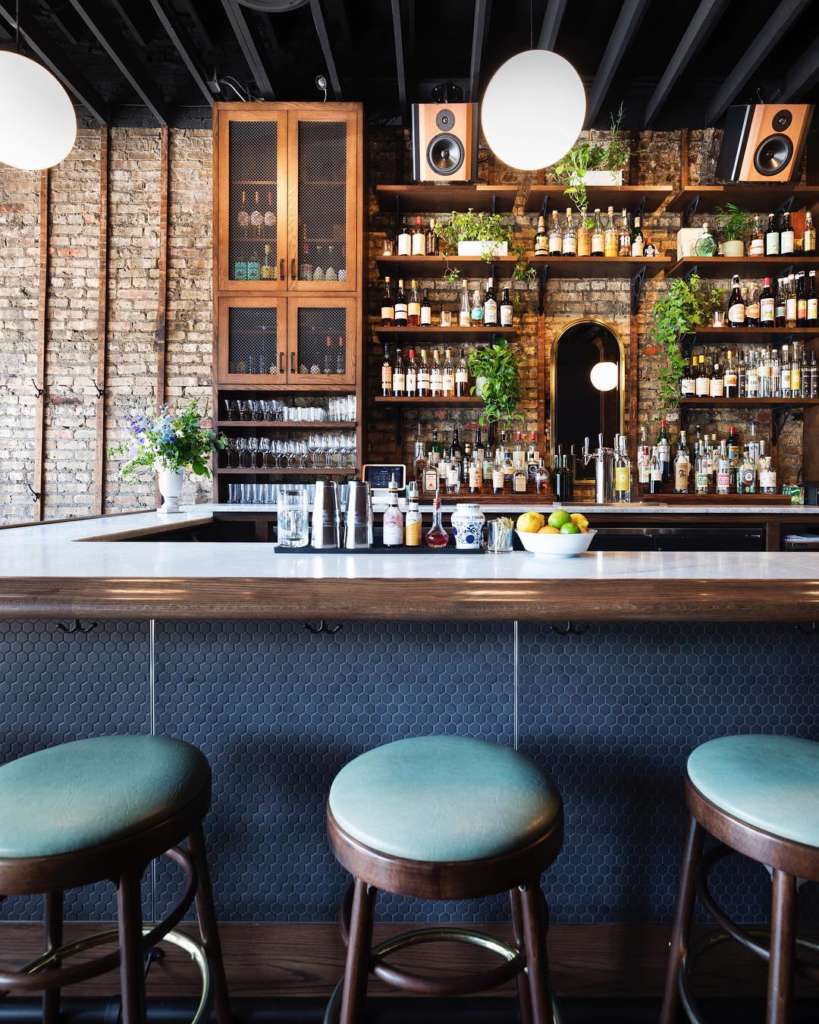 5959 North Broadway, Edgewater
This Chicago wine bar in Edgewater has everything you need for an evening of solo dining. This Chicago bar and restaurant features wine, cheese, pasta and, of course, more wine. Plus, the bar area is just so cute, you might not ever wanna sit anywhere else.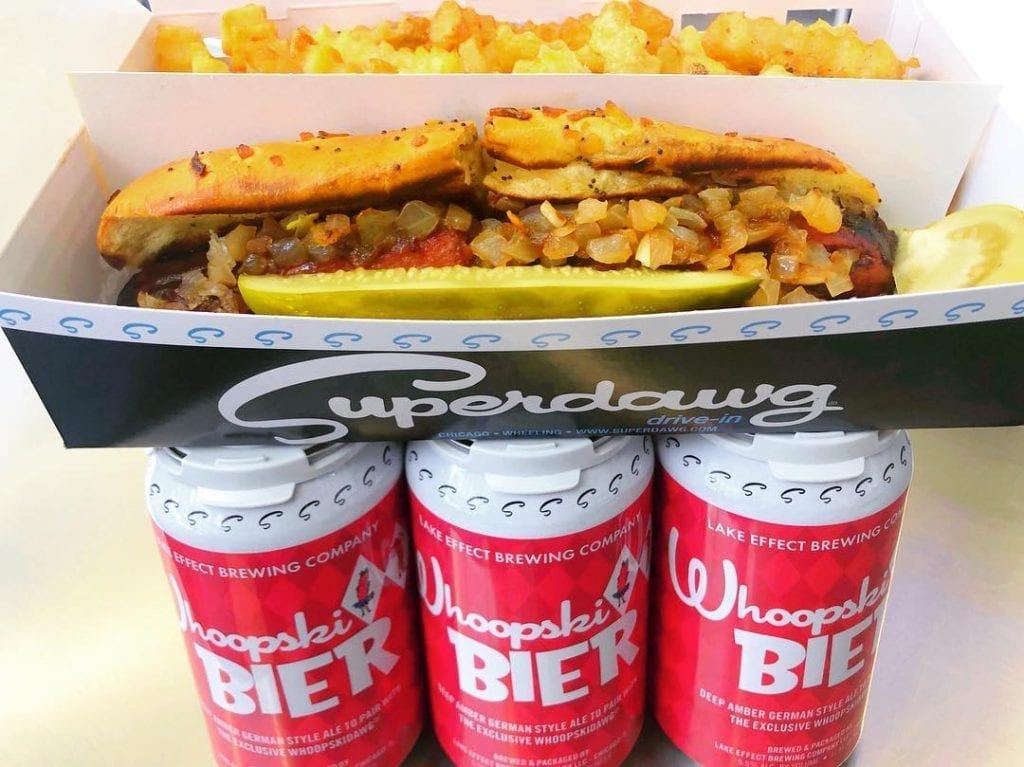 6363 North Milwaukee, Norwood Park
A Chicago icon in it's own right, pull on up to Superdawg in the far north neighborhood of Norwood Park for a solo dining experience like no other. Hot dogs, cheese fries, burgers and shakes, this is one time when eating alone in your car is totally worth it.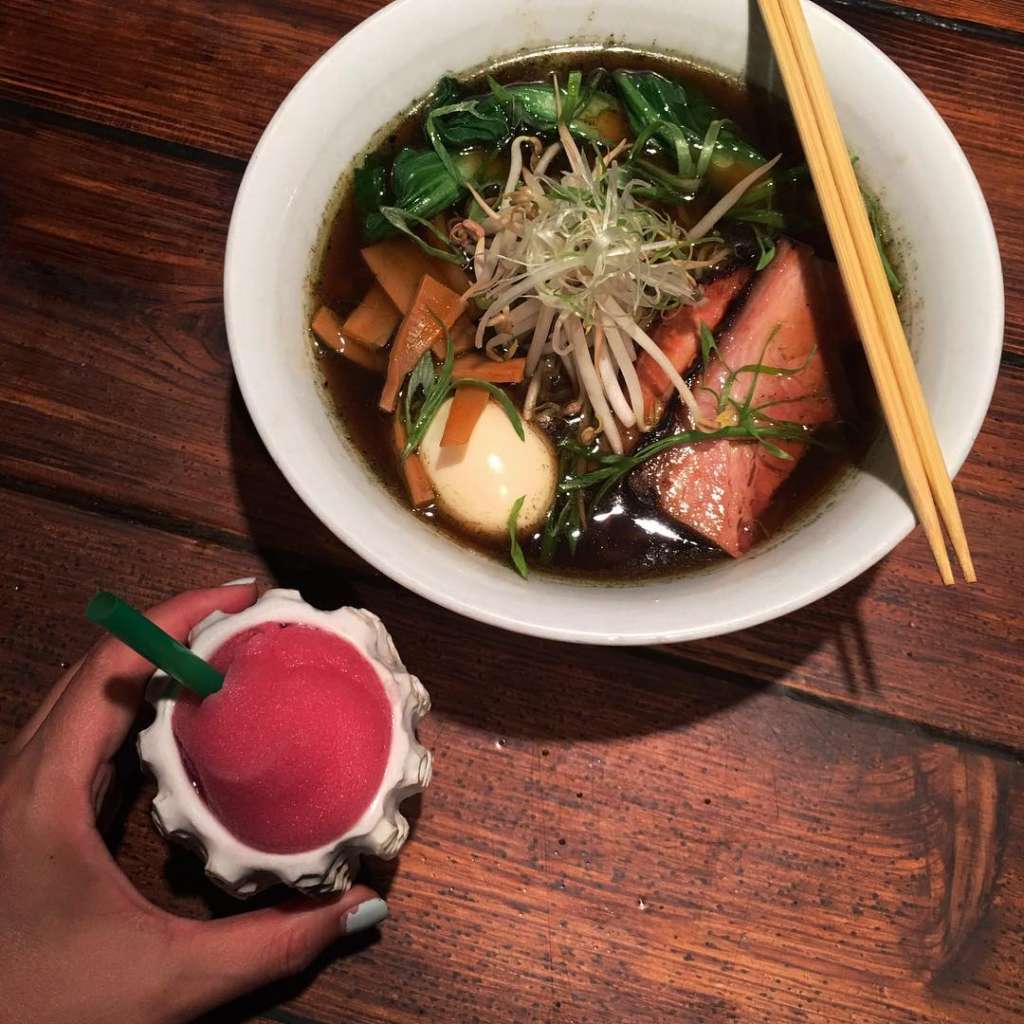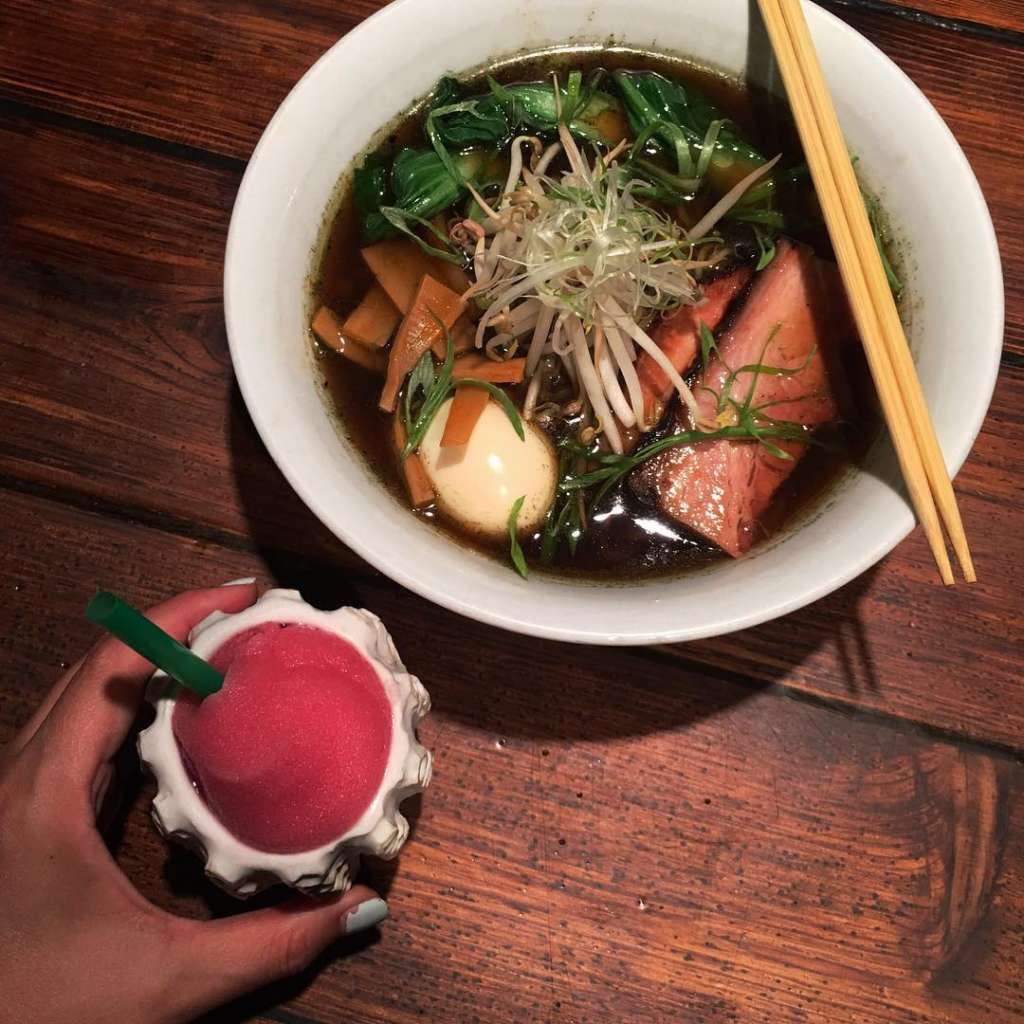 112 North Green, Fulton Market
Hidden in the dark recesses of Fulton Market, High Five doesn't just serve some of the tastiest ramen in the city, it does so with style. This Chicago restaurant is perfect for solo dining since a table for two is hard to come by. High Five usually features an exceptionally long wait list.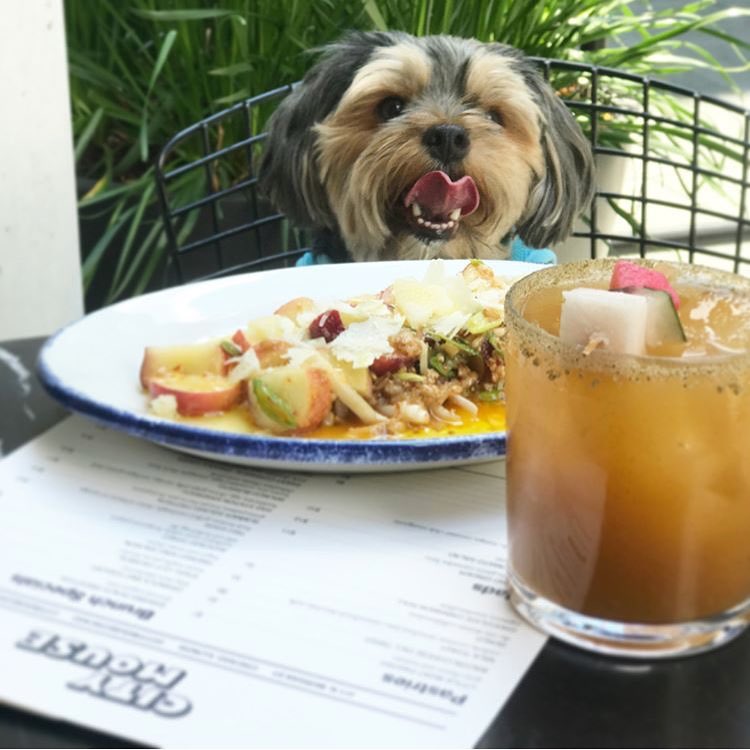 311 N Morgan, West Loop
A picturesque bar, restaurant and coffee shop in the West Loop, City Mouse has practically taken over my Instagram feed this year. With unconventional tables, an adorable outdoor area, and an all-dogs-are-welcome mentality, grab your best friend (read: your pup), find a close parking spot, and settle in for a long, lazy morning to yourself.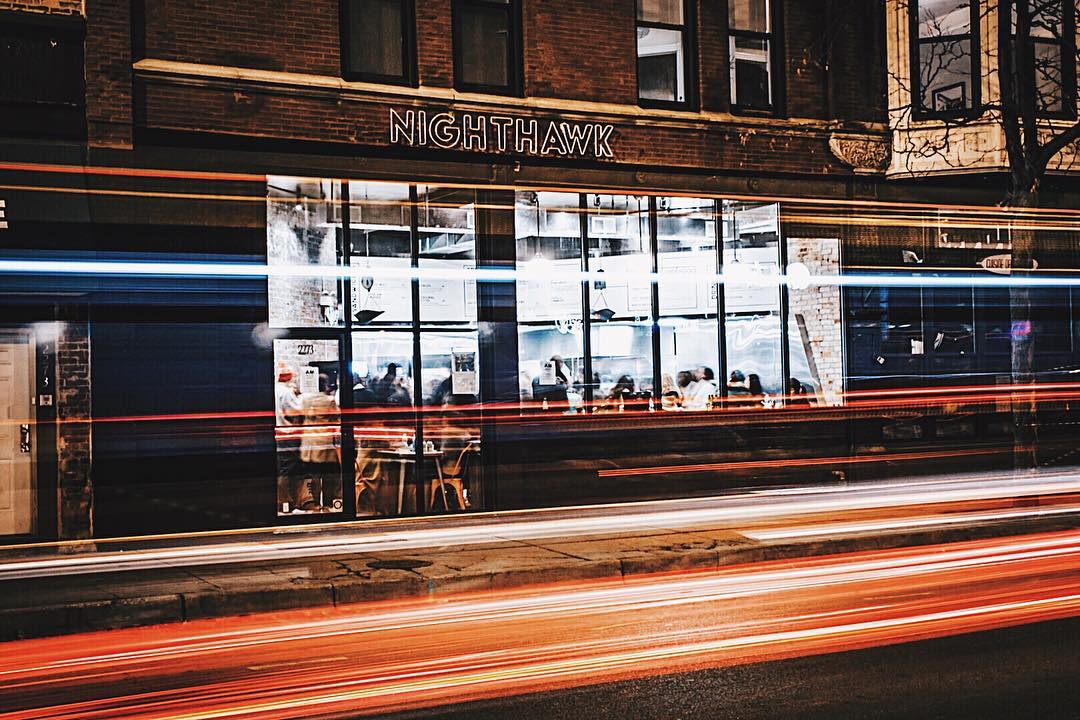 2273 North Lincoln, Lincoln Park
The LA transplant may be pretty new to the city, but it's already made a name for itself in Lincoln Park. Seating only 14 people, this breakfast/brunch spot is practically built for eating alone. Plus, their cereal milk coffee is to die for.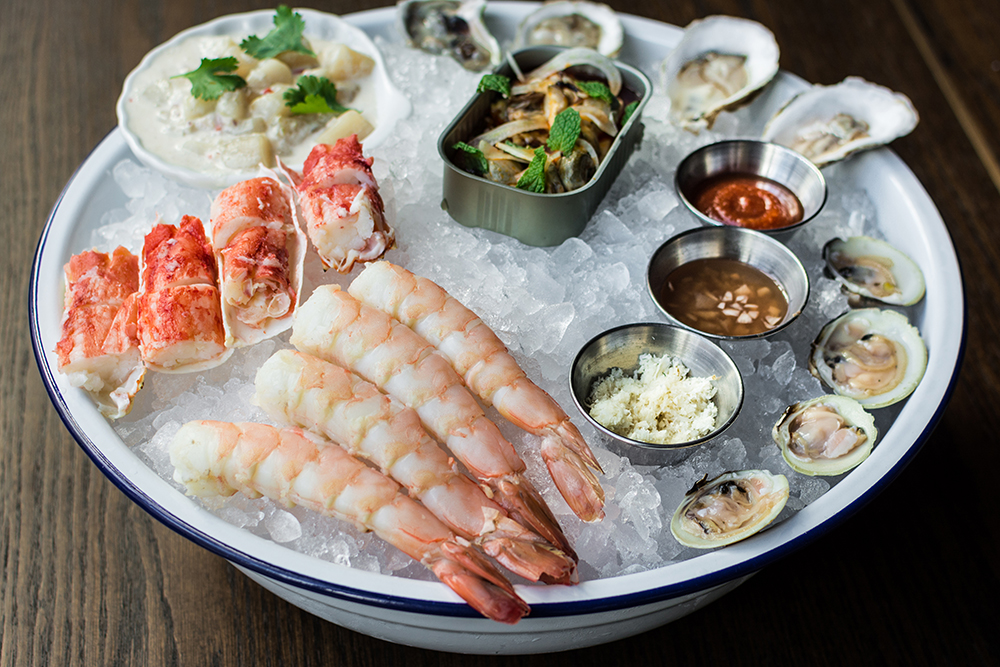 1000 West Fulton Market, Fulton Market
Grab yourself a spot at the bar in this Fulton Market seafood spot and get ready for a feast. Serving fresh shrimp, oysters, muscles and fish everyday, Cold Storage is the kind of alone time you really deserve.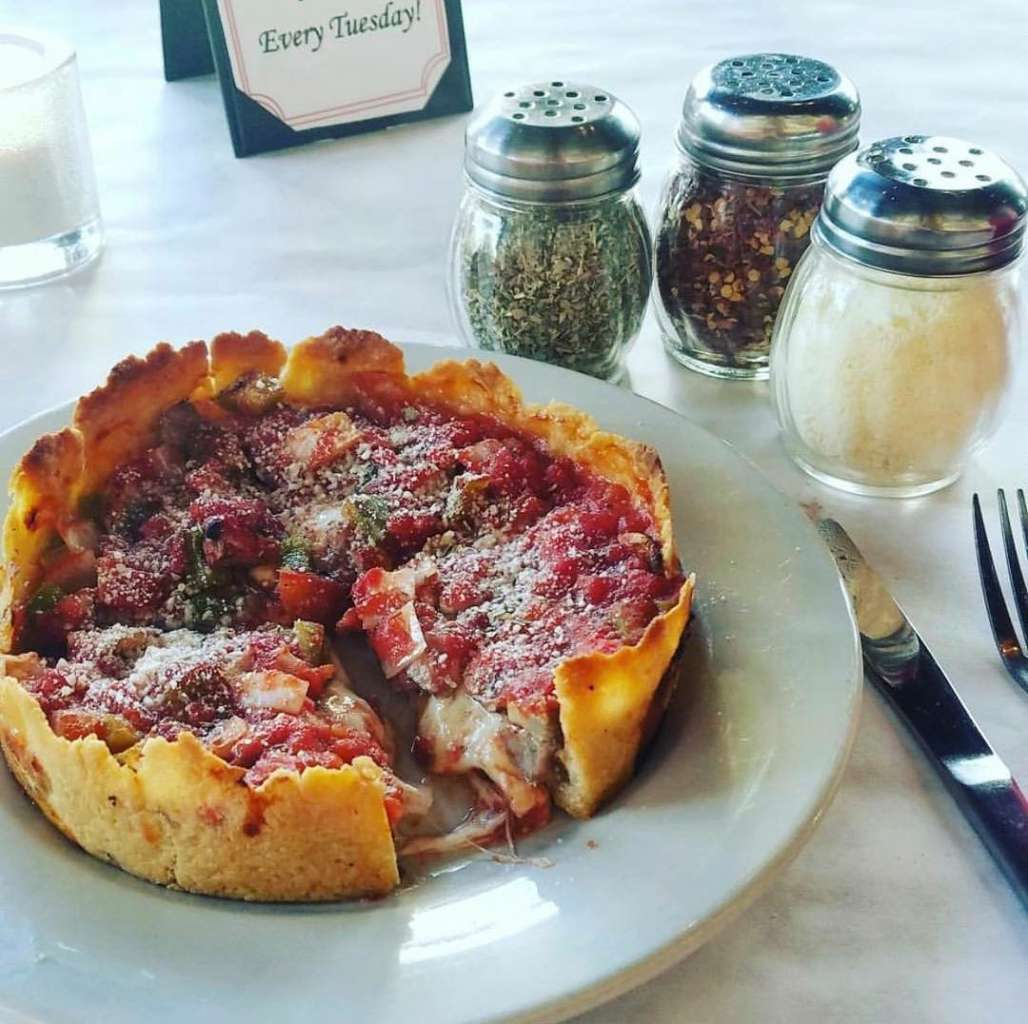 Multiple Locations
Personal sized deep dish pizza. 'Nuff said.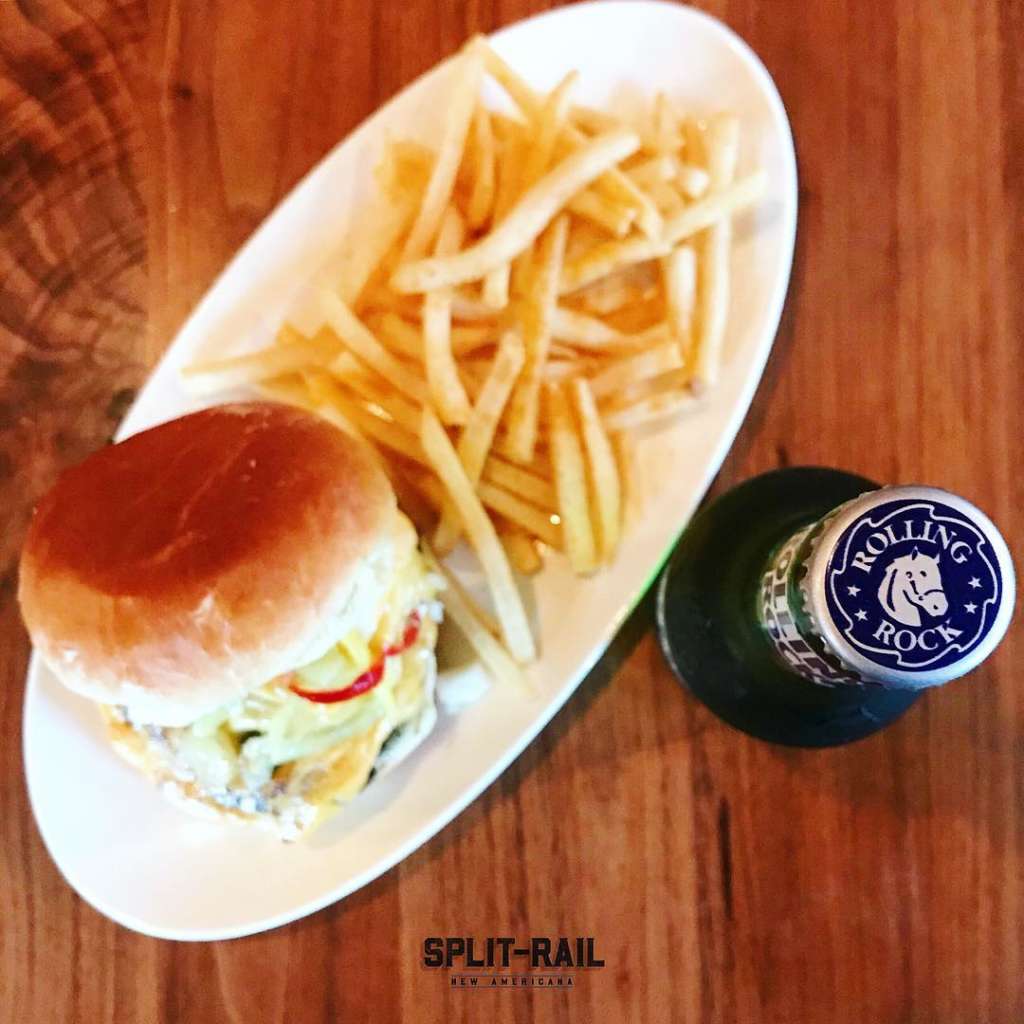 2500 West Chicago, West Town
Split-Rail's Americana-theme will take you right back to childhood in the best way possible. Chicken nuggets, cheeseburgers, fajitas and more, their menu is full of comfort food and perfect for a day sans-other-people.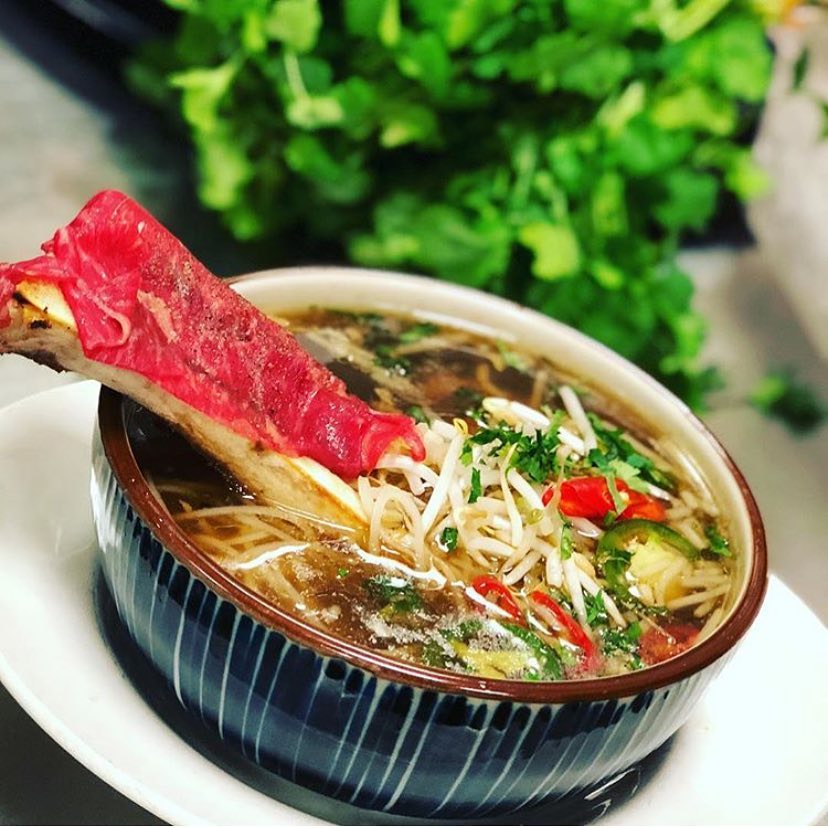 110 West Illinois, River North
An upscale – and often star-studded – joint like Sunda may not be the first place you think of when it comes to eating out alone, but don't let that fool you. With an excellent bar area and great single serve dishes (salmon bento box, anyone?) this sushi restaurant might just become your new self-care fav.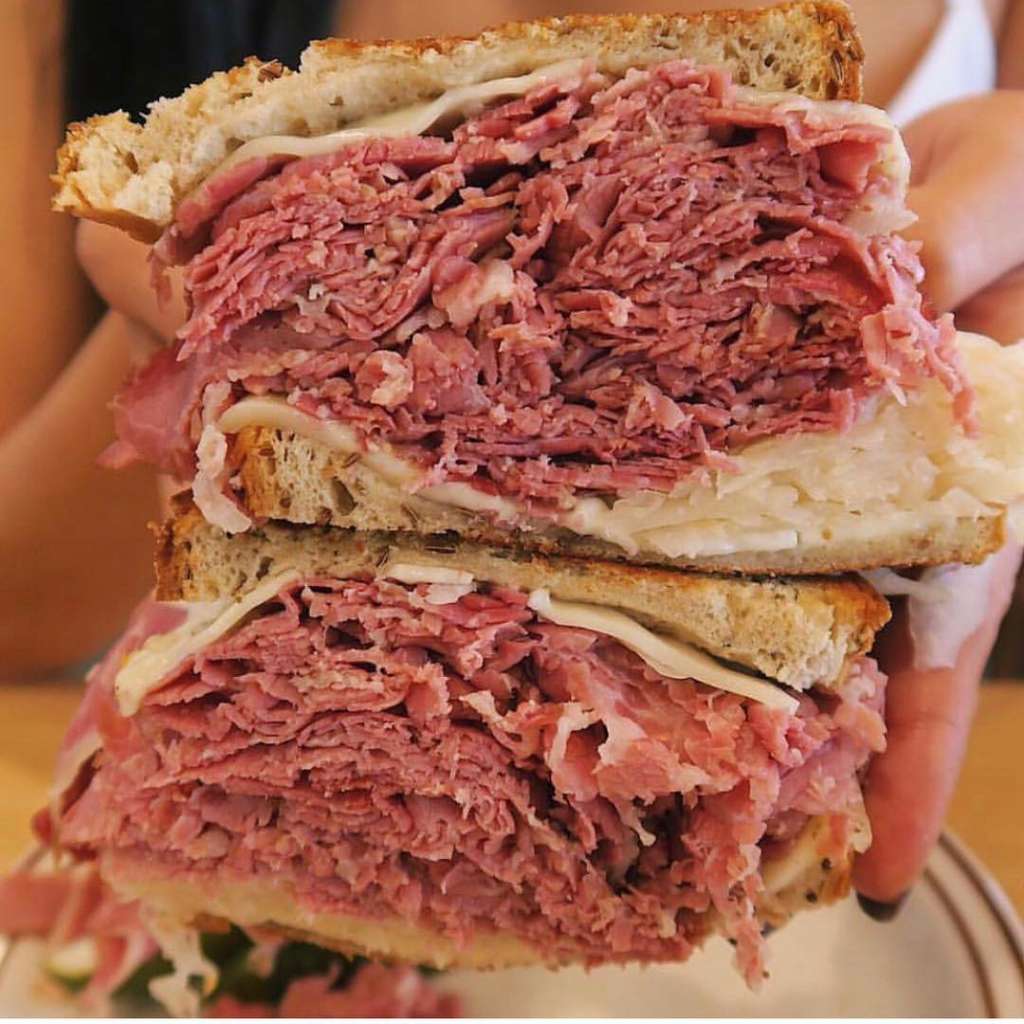 1141 South Jefferson, South Loop
Manny's is a Chicago must through and through. But in addition to serving up the best pastrami in the city, the cafeteria set up at this southside spot also makes it a Grade A solo dining option.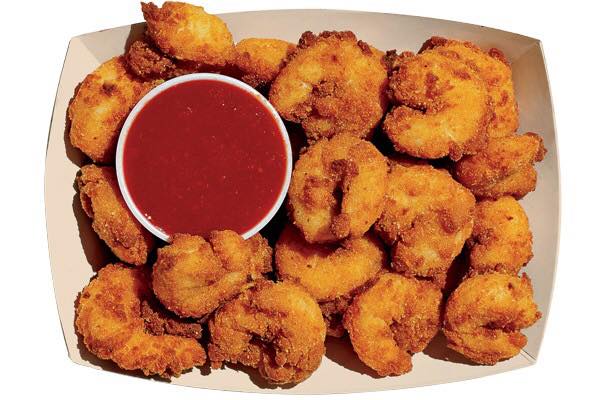 3259 East 95th, Calumet Heights
One of the city's last remaining smokehouses, Calumet Fisheries is doin' fresh, smoked fish every damn day. Swing by for a plate of fried shrimp for lunch, or a full fish or two for dinner, and dig right in. You won't regret it.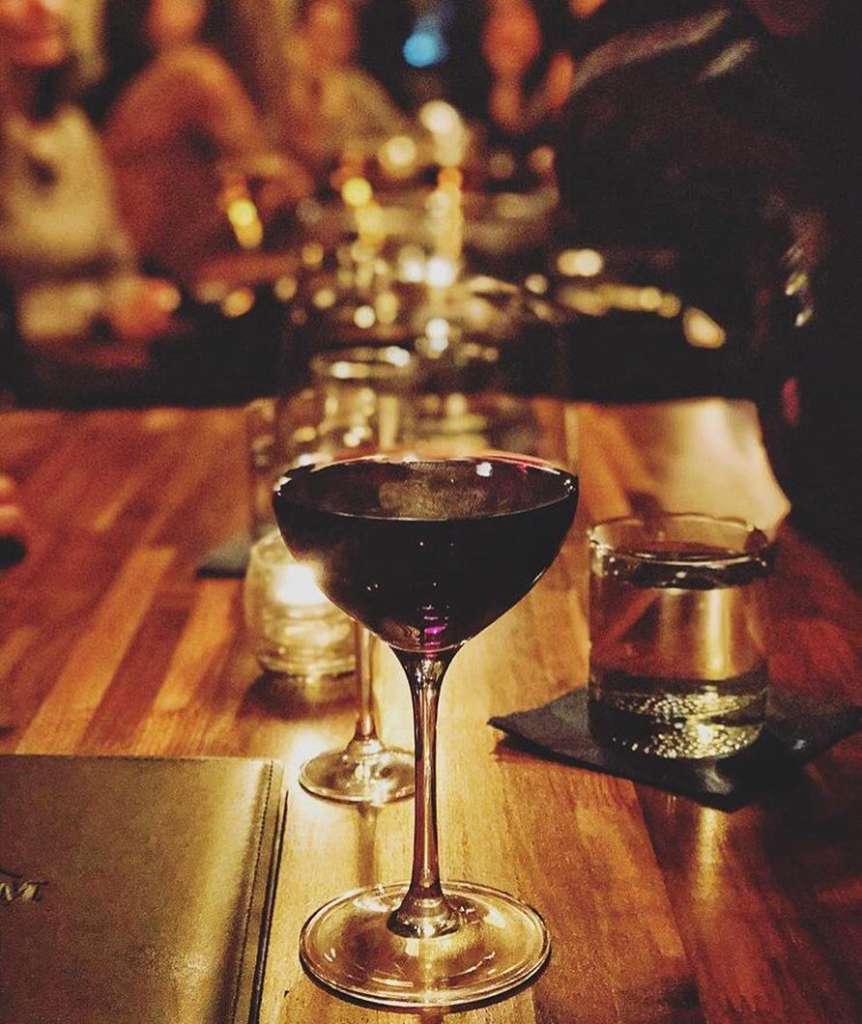 1134 West Washington, Near West Side
One of the West Side's last remaining hidden gems, The Press Room is a cozy little wine bar just perfect for a night out alone. Small bites and cheese pairings are listed alongside an impressive wine list, making this intimate restaurant an easy go-to when you've just had it with everyone else. It makes it even easier when you can find close parking.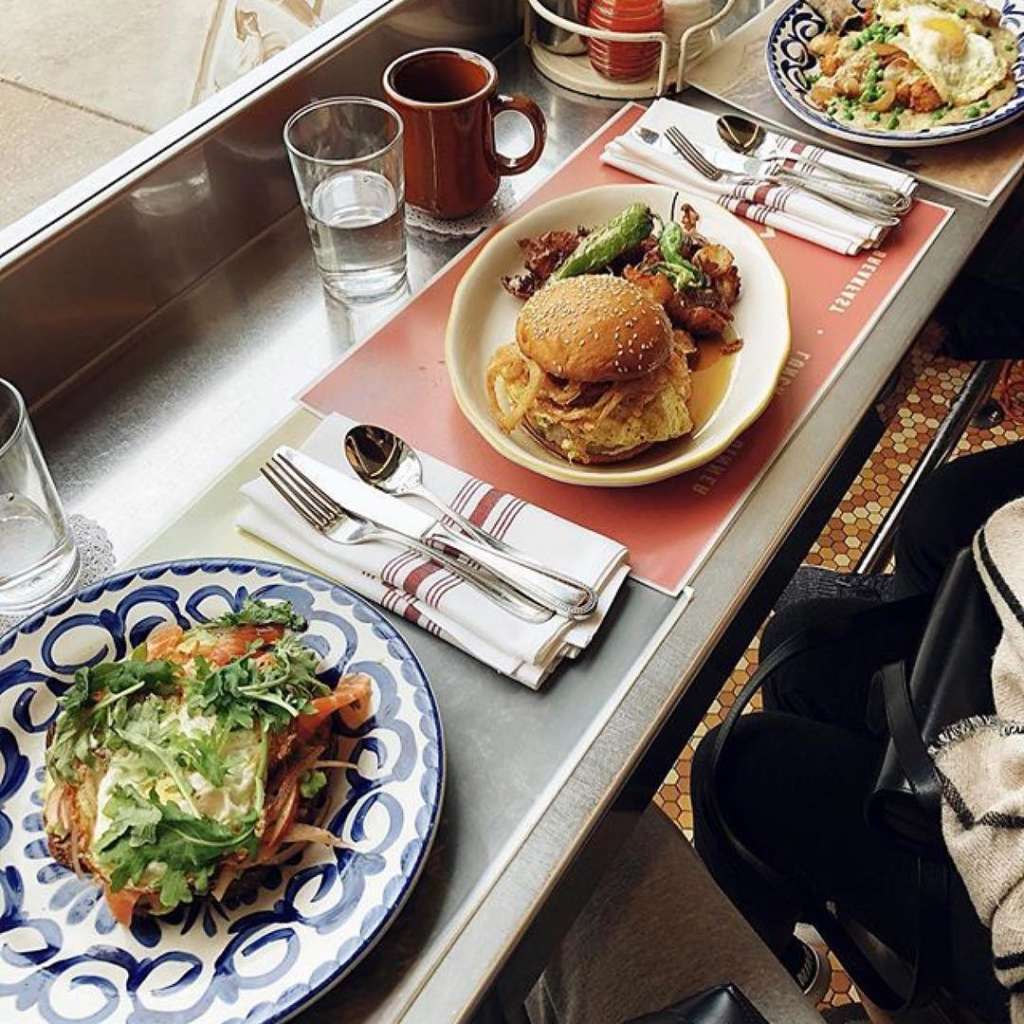 1545 North Damen, Wicker Park
Not only is Dove's Luncheonette cooking up one of the best brunches in Wicker Park, its lunch-counter style room makes it a prime solo dining destination for Chicagoans across the city. And as if that isn't enough to get you in the door, the giant windows that line the walls make for excellent people watching.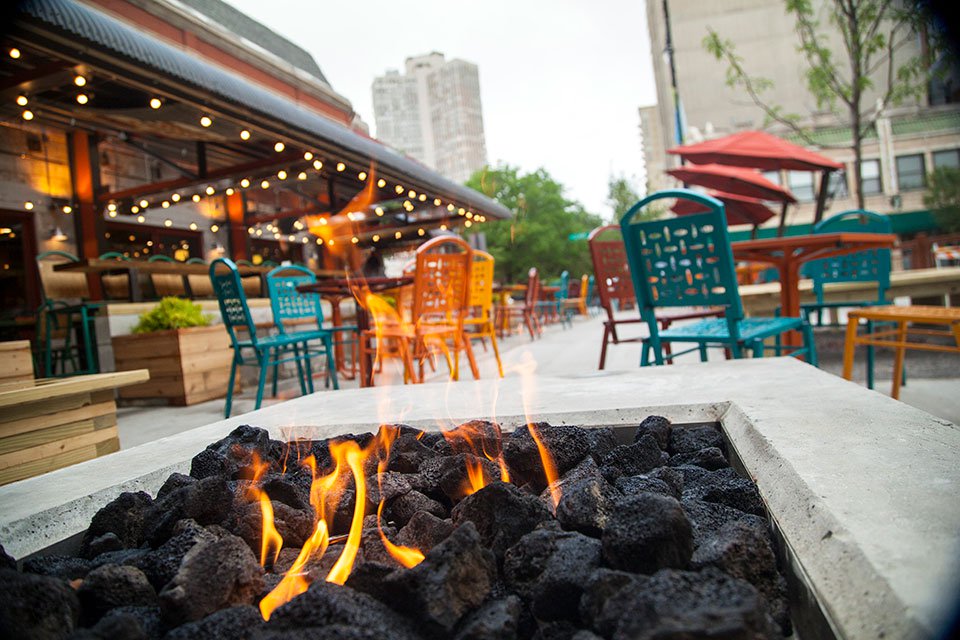 2530 North Clark, Lincoln Park
Hailing from Wisconsin, Colectivo is bound to become your new favorite coffee shop. With locations in Logan Square and Lincoln Park, the extra-hip chain sells everything from pastries to sandwiches, smoothies to breakfast burritos. Oh, and they also serve draft beer.
Find what really matters in Chicago with the UrbanMatter app!
To download or see reviews from our users, head here.