Curing your FOMO since 1996. 
GET YOUR EARLY BIRD TICKETS TO TBOX
TBOX, the world's largest, longest-running bar crawl, invites you to spread holiday cheer at the greatest party ever — even Santa's set to stop by. Drink your way through Wrigleyville bars dressed in your craziest festive outfit.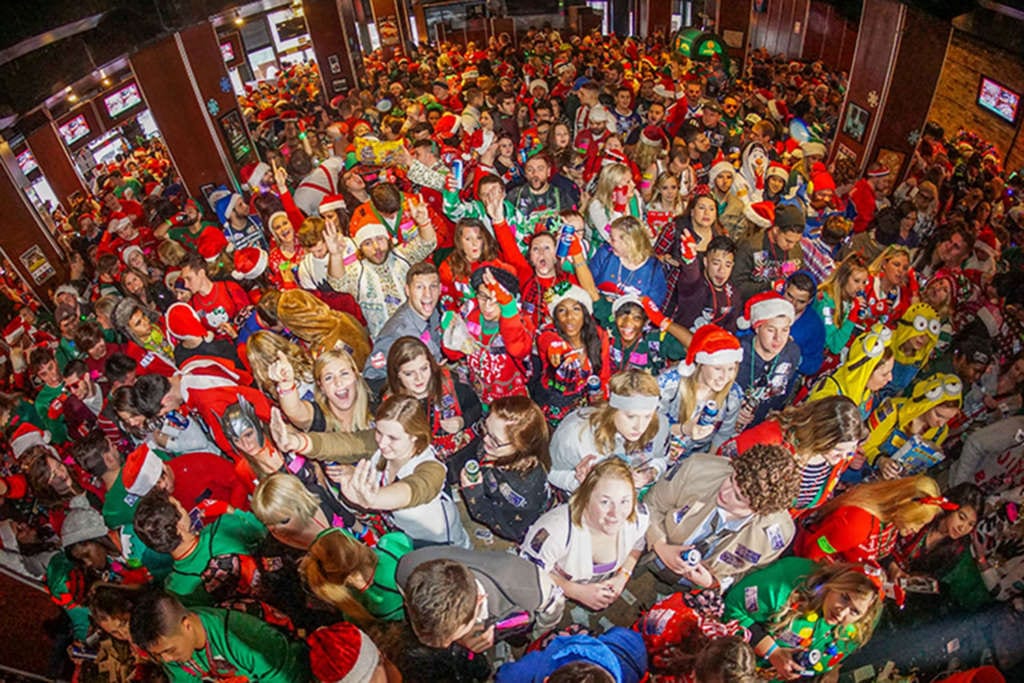 Bringing together over 15,000 costumed, and totally buzzed, attendees for the most exciting event of the year, TBOX puts your meme game to the test on December 14. Deck yourself out in holiday gear or a meme-themed costume, and make sure to enjoy the meme-inspired pop-ups you'll find at participating Wrigleyville bars. The TBOX bar crawl promises a variety of contests, meme-themed photo ops, and awesome swag! But hey, if you choose to wear pajamas again this year, it's okay. Santa's still coming to town. 
TBOX has been bringing people from all over the Midwest together to celebrate the holidays with some good, old-fashioned day-drinking at Wrigleyville bars. TBOX also features cereal shots and grand giveaways to all guests. But this is no ordinary bar crawl in Chicago. TBOX is definitely a great excuse to blow off your office holiday party—better yet, bring the whole group along!—but it's also so much more than just a reason to imbibe; TBOX is a Chicago tradition and an experience you'll never forget.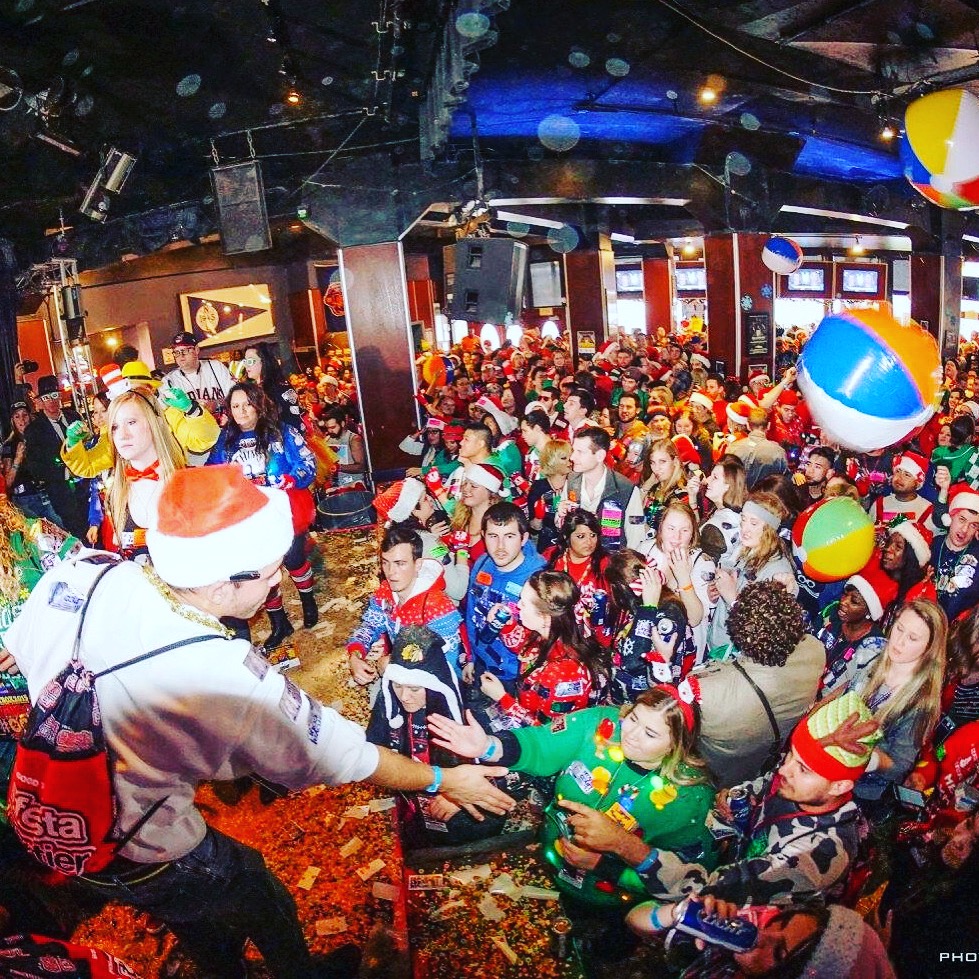 Though others have tried, no one can recreate the glory of TBOX, the world's original bar crawl. TBOX annually unites Midwesterners from all walks of life by combining the spirit of Halloween, a Christmas celebration, and the St. Patrick's Day mindset into one big holiday rave. And trust us when we say you'll never see the shit you see at TBOX anywhere else. 
The holidays can put a major stressor on your bank account and we know you're dreading the day Aunt Karen comes to town and repetitively asks you why you're still single. But don't worry, friends. TBOX is here to sleigh the holidays. And who knows? You might actually find the one while kneeling for a cereal shot at a Wrigleyville bar in Chicago. In fact, over 150 couples have gotten married after meeting at TBOX! Now that's a story to tell the kids.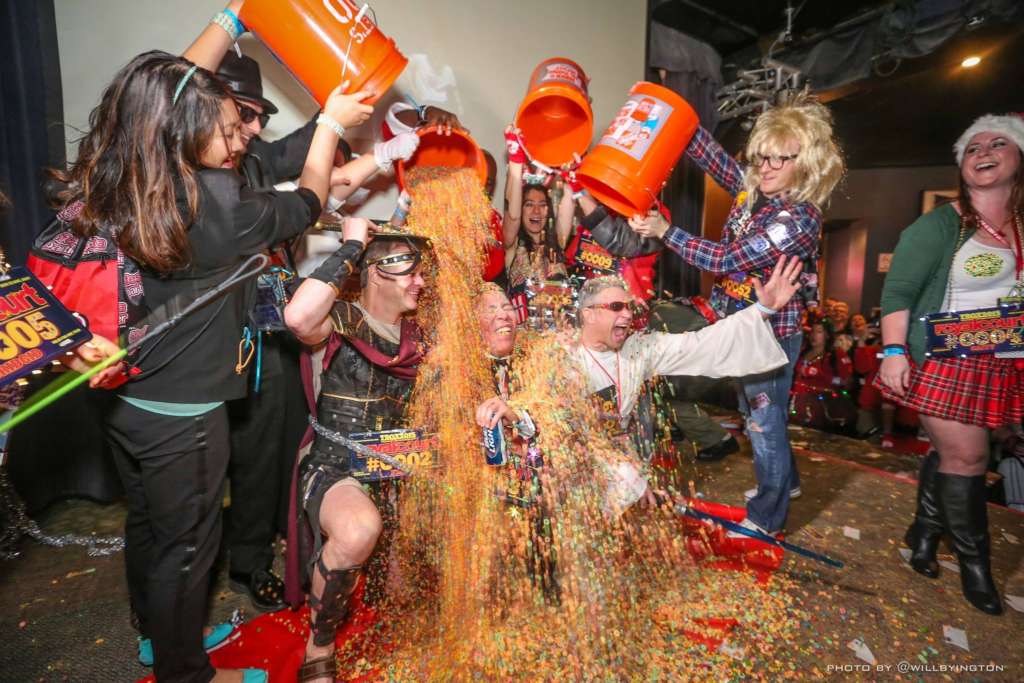 TBOX is the master of holiday cheer and this year is no disappointment. The '80s glam metal tribute band, Hairbangers Ball, kicks off this massive bar crawl at 9 am inside Wrigleyville's Cubby Bear bar. Following right after are the Opening Ceremonies between 10:30 am – 12 pm across 30+ total locations, many of which offer a FREE BREAKFAST buffet included with your ticket purchase. Um, all the yes. TBOX rages on into the evening when you'll be sloppily singing your heart out to a performance by Stache, starting at 7:30 pm. 
Early bird tickets to TBOX are available with prices starting under $25, so get yours now before they jump to $39.99! Admission to the TBOX car crawl in Chicago includes a donation to charity, free breakfast buffet, swag, meme contests, drink specials from sponsors Bud Light and Goose Island Beers, Effen Vodka, Cruzan Rum, and Maker's Mark Bourbon, and many more awesome prizes (in addition to avoiding a round of caroling with your cousins).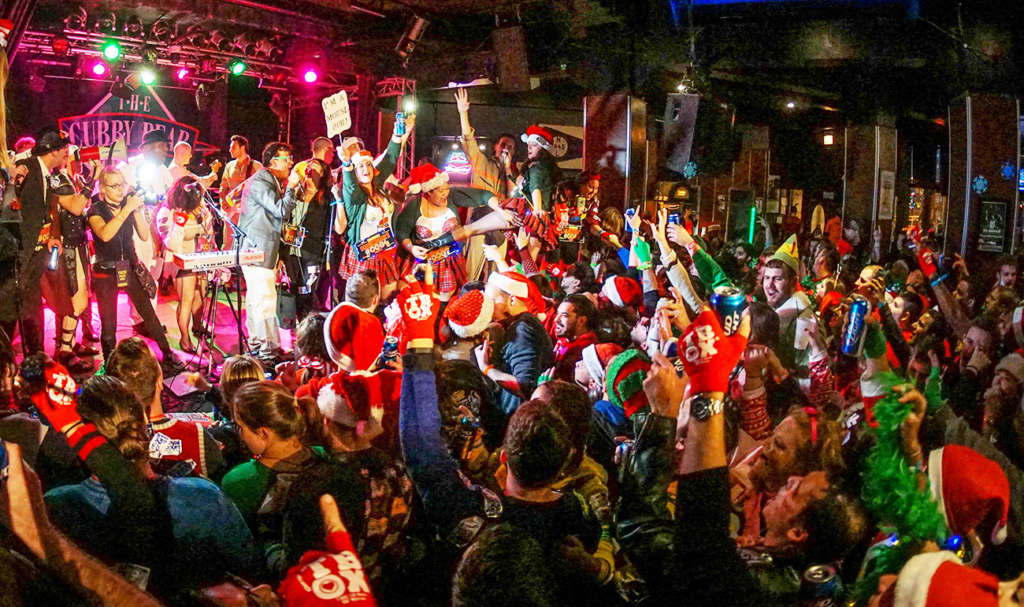 Christopher "Mister Festa" Festa started the popular TBOX bar crawl trend back in 1996 and has been attending his own events ever since. TBOX Bar Crawls (Festa Parties Incorporated) is a strong community partner that has donated more than $325,000 to various local charities over the past several years. This year, TBOX is benefiting the Lakeview East Community Partnership Charity, which supports community development and neighborhood beautification. A portion of every TBPX ticket sold is donated to the LVECP.
Ready rave at TBOX? Don't let the FOMO get the best of you by missing out on the best party of the year. Don a holiday costume and we'll see you there on December 14th!
At UrbanMatter, U Matter. And we think this matters.
Tell us what you think matters in your neighborhood and what we should write about next in the comments below!
Featured Image Credit: TBOX Bar Crawls
READ MORE LIKE THIS
DOWNLOAD THE URBANMATTER APP
FIND PARKING