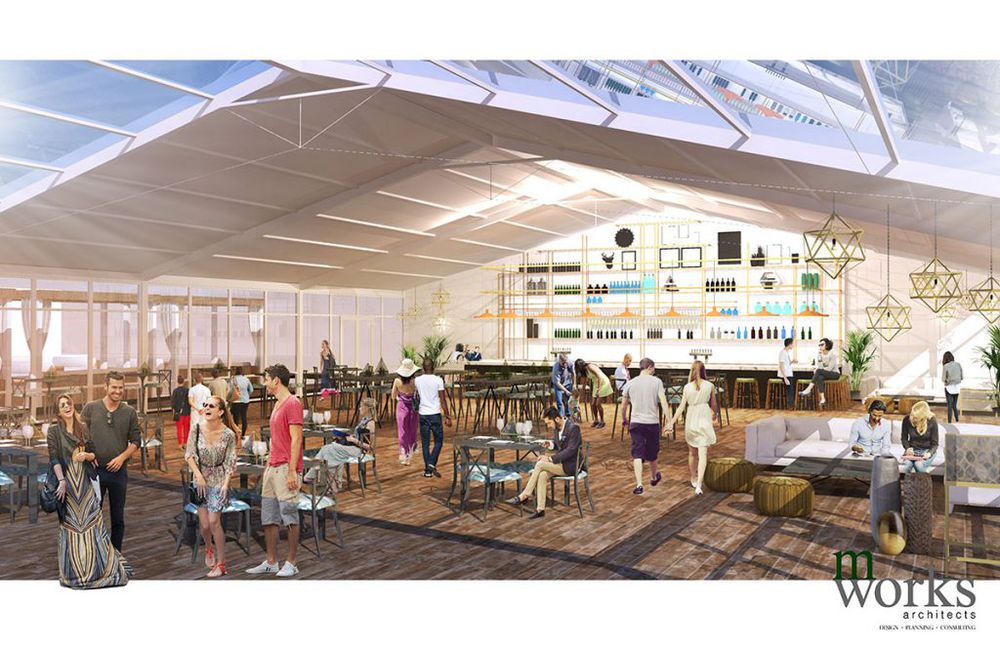 As if North Avenue Beach isn't the most popular summer hangout in Chicago already, now there's even more reason to have a beach day in the city. According to the Curbed Chicago, The Shore Club, a new lakefront restaurant and patio space, will be coming soon to North Avenue Beach. Very soon – August 1, in fact.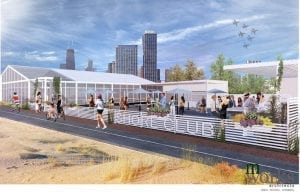 The Shore Club will be comprised of three different experiences: The Restaurant, an indoor establishment for brunch and dinner, The Patio, with lounge seating and a bar outdoors, and The Oasis, where guests can relax in cabanas, sunbeds and daybeds upon reservation. A beach club of this scale might be the first (and most popular) that Chicago has seen yet.
The Patio, open for lunch and dinner, is a more informal space that takes walk-ins, while the more upscale Restaurant will require reservations, showcasing floor-to-ceiling glass views of the lake.
Each portion of the Shore Club will offer a special menu. Although the dinner menu for The Restaurant hasn't been revealed yet, it will focus on Mediterranean cuisine, and the brunch menu lists a cold and pastry station, carving and hot station, omelette station, jumbo crepe station, and sweet table for $35 per person. The space has capacity for 200 and can also be booked for guest speaking or charity events. The Oasis' menu offers shareable small plates, ideal for groups, with items like Fish Tempura Lettuce Wraps and Cabana Skewers. The Patio's bar will offer house cocktails such as the Mag Mile Mule and Gold Coast Colada.
MWorks Architects, a local firm, led all aspects of design for the Shore Club. Typically, Chicagoans flock to Castaways, the beach's party destination, to enjoy the annual Air & Water Show. However, those looking for a more elevated experience might be interested in special packages that the Shore Club is offering to view the popular aerial event.
This place will undoubtedly draw in major crowds this summer, so hurry and make your reservations now!
Image Credits: MWorks Architects