WARNING: This article contains spoilers.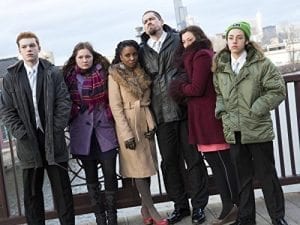 Although it premiered in 2011, Shameless recently became a Netflix binge-worthy hit. Here's a quick breakdown: the show, an American remake of a British series, takes place on the Southside of Chicago and follows the Gallagher family. Frank (William H Macy) the father, is a thieving drunk and addict who abandons his responsibilities, leaving his eldest daughter, Fiona (Emmy Rossum) to fend for her siblings, Lip (Jeremy Allen White), Ian (Cameron Monoghan), Debbie (Emma Kenney), Carl (Ethan Cutkosky), and Liam (Brenden & Brandon Sims).
The show follows the family's struggles amongst themselves, their relationships, school, the Southside, and life in general. With the help of their neighbors, Kevin (Steve Howey) and Veronica (Shanola Hampton), sporadic love interests and community members, the family's story is captivating.
But first, let's recap Season 7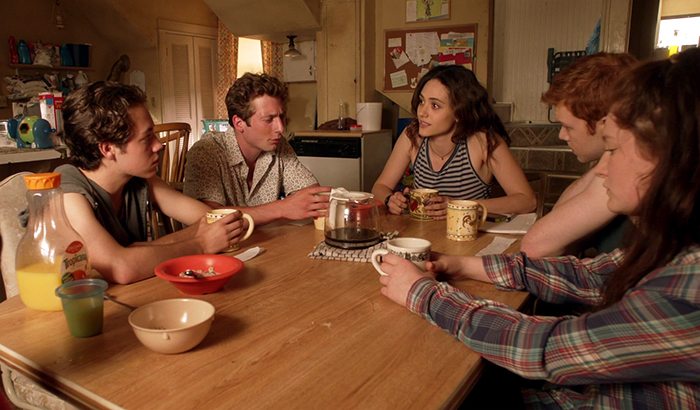 Although not as much of a whirlwind as season six, most of the characters focused more on personal growth last season compared to previous ones.
Fiona finally took a break from relationships and started working on herself. Although she may have been a bit harsh on her siblings, we're proud of her for putting her future first.
Lip was definitely on the right path, until later in the season. He had an internship, gained some control over his drinking, and made smarter choices. But after his "breakup" with Sierra (Ruby Modine), he hit another rock bottom.
As far as Ian goes, most of us were fans of him and Trevor (Elliot Fletcher), but part of us will always be team Mickey (Noel Fisher).
Debbie's character development raised quite a few question marks for us this season. Her storyline has veered off in a strange direction.
Carl's mentor-like relationship with Sergeant Winslow and his decision to attend military school show that things are looking up for him.
And lastly, well, Frank was just Frank.
Shameless Season 8 Predictions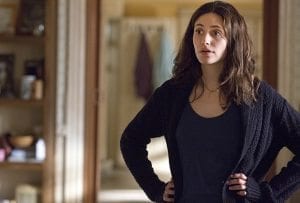 We've got high hopes for season eight. After the loss of a family member last season, we hope this is Frank's time to better his life and experience some personal growth as most of his children did. Again, Frank is Frank, so we can't expect too much change. All we can hope for is a few fleeting beams of hope amidst the inevitable scheming.
While porting Fiona as a hard working business woman, a new love interest will surely be introduced to add a relationship aspect back into the mix. A whole season without one was too long to not add another.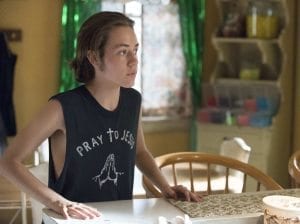 For Lip, we're curious to see where his college plans will take him. Within the last ten minutes of the finale, he announced he'd try college once again and quit drinking for good. This could bring back the responsible Lip from early season four, and maybe even rekindle his relationship with Sierra.
Ian's future is left a bit of a mystery at the end of season seven. He took a big stand by not going to Mexico with Mickey, but will Trevor forgive him? Or will Ian find someone new? Maybe he'll pull a Fiona and have no relationships, only focusing on his career. The producers will keep Trevor in the mix though. What's Shameless without returning exes?
The biggest question is what about Debbie? Will she stay with Neil (Zack Pearlman)? In the finale, they showed her at some sort of field workshop, implying she might finally have a job. It's time she finally takes responsibility in her life. Honestly, her entire character remains uncertain from season to season.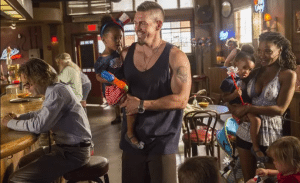 As for the new Carl that we saw at the end of last season, we hope that he stays committed to his new lifestyle, although we have a feeling that the old Carl, who has a penchant for getting into trouble, might return.
And who could've expected Kev and V losing the Alibi Room after their "throuple" situation with Svetlana? Although they're starting over and looking for new work, we think they're strong enough to reclaim their old bar in season eight.
Who knows what'll actually happen next season. The show writers always do a great job of hitting us with the unexpected. With all that in mind, season eight is sure to bring new twists, relationships, laughs, heartbreaks, and some old fashioned Gallagher spirit.
Shameless begins production of season eight this May, with an air date slated for this fall.
Featured Image Credit: IMDB