Hey you… yeah, you! Can you keep a secret?
Chicago may be well-known for its amazing restaurants and bars, but it just so happens that some of the best food in the city is actually being kept under wraps. Yes, from mysterious meatball subs to covert sushi rolls, the city's restaurant scene is practically teeming with classified menu items you'll have to see to believe.
And though we may be breaking all the rules in doing so, we're here to clue you in.
Here are 11 of Chicago's best off-menu items.
The Baller Roll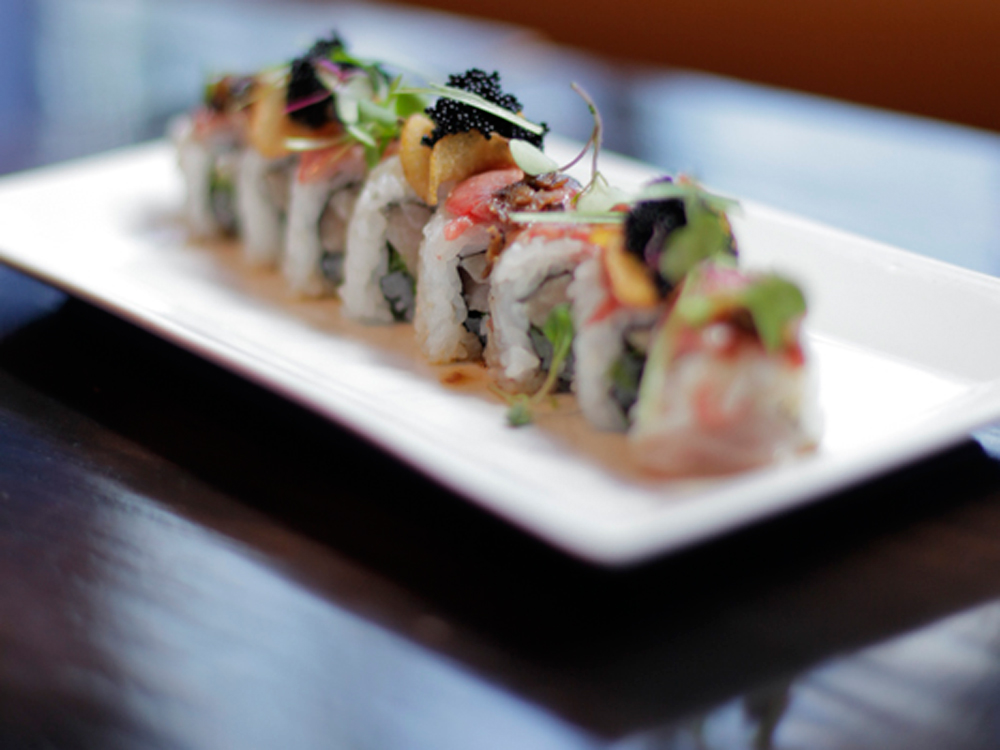 Sure, River North's Sunda offers plenty of damn-good rolls to cure your sushi cravings, but none compare to the Baller Roll. Though not much of a secret, this extravagant roll is strictly off-menu, and for good reason too. The Baller Roll features black truffle, Japanese Wagyu and wasabi creme making it one of the most extra sushi rolls on any menu in the city. Oh, and did I mention that this dish comes in at a whopping $75 per roll – talk about ballin' out.
The Grand Daddy Patty Melt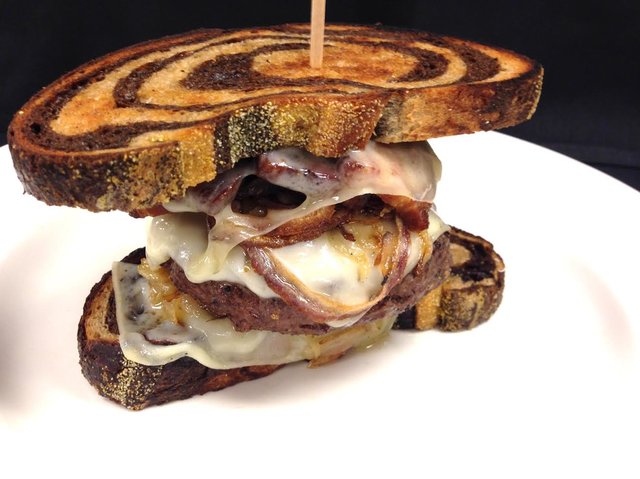 Living up to its name, this secret sandwich from III Forks is the "granddaddy" of all burgers. Piled high with a 10oz Angus beef patty, saffron horseradish, caramelized onions, and, yes, a slab of pork belly, this greasy masterpiece used to be a secret item but was so popular that it was recently added to the official menu for $24. And, honestly, it'll be worth it.
The Daily Drip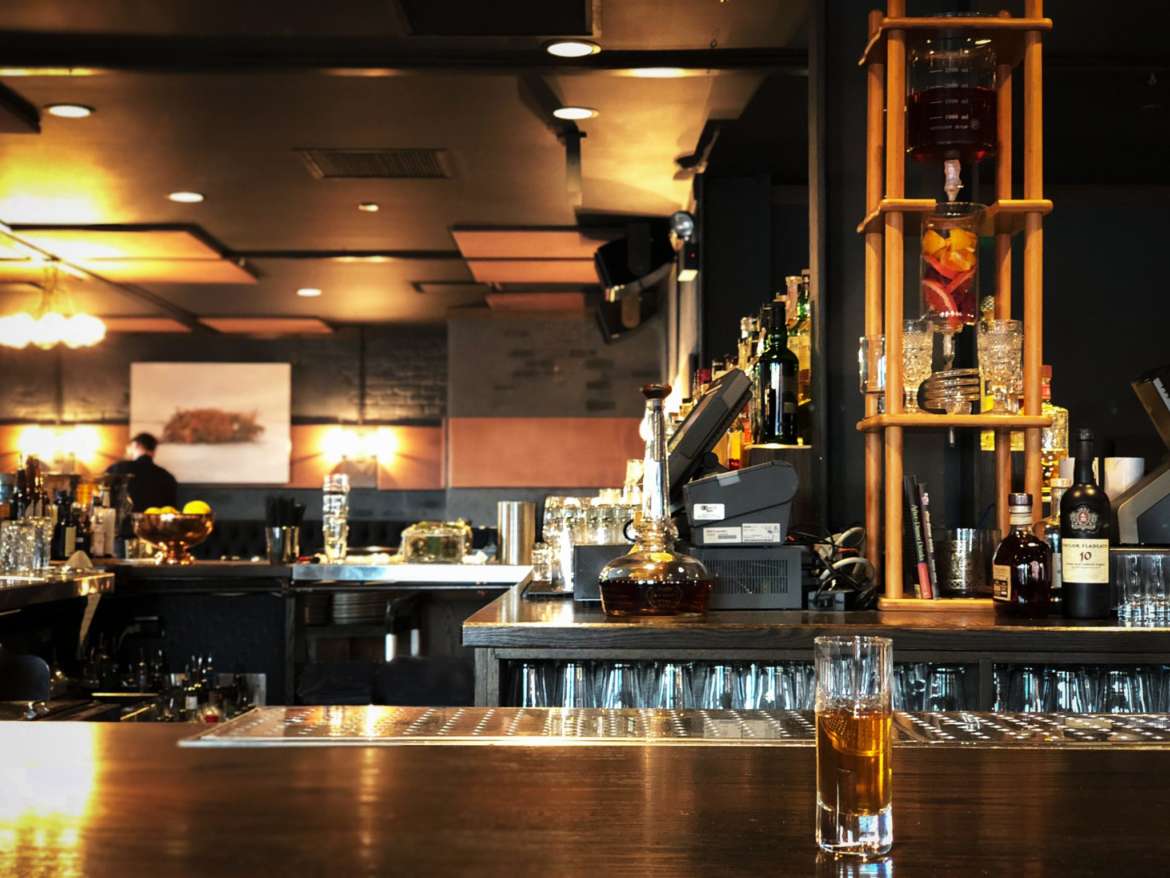 Shots are the name of the game at the Dawson, as their secret menu item is an ever-changing, seasonal shot of Old Forest 100 proof bourbon that drips through an elaborate teat tower. Since the bourbon is fused with a variety of botanicals and spirits, every sip of the drip lets you taste something totally unique since the ingredients form together over time. This secret shot's current form is infused with Peloton de la Muerte mezcal & crème de cacao with peach, basil, and mint and can be had for just $6. Let me be the first to say hell. yes.
The Monster Smash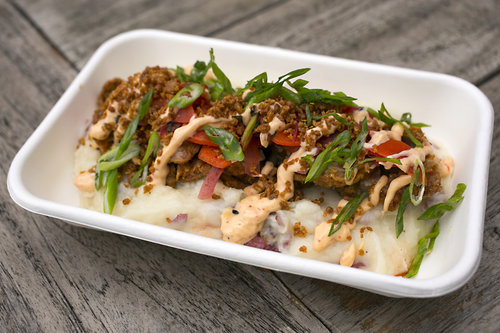 If you thought Avondale's Honey Butter Fried Chicken couldn't get any better, then do I have news for you. As of March of 2017 this southern-inspired eatery is offering what is, and I quote, "basically the loaded mashed potatoes of your dreams." Available for delivery only, The Monster Smash features HBFC's signature potatoes topped with fried chicken, kimchi, spicy honey mayo, something known only as "crunchies" and a sprinkling of scallions. Um, yum?!
Meatball Sub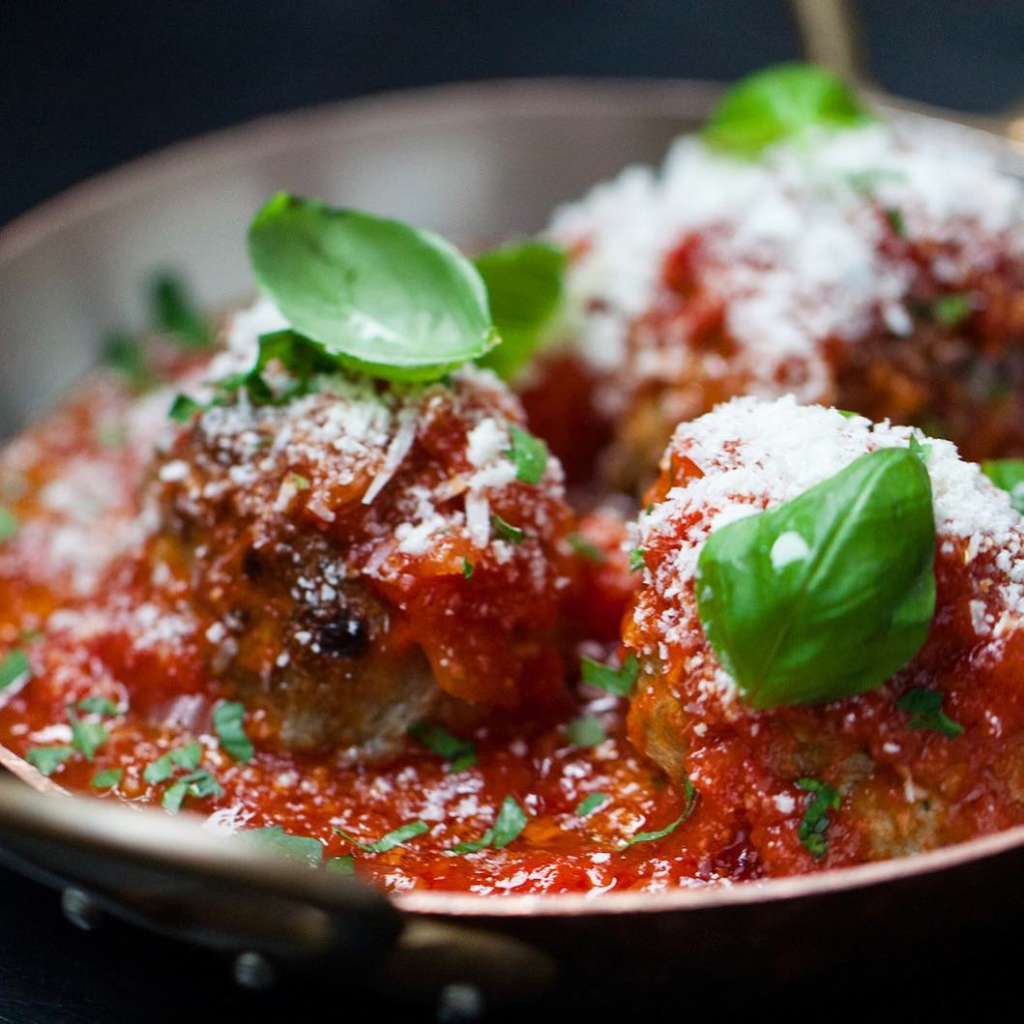 This upscale Italian chain gets down-and-dirty with their off-menu meatball sub. Served on a piece of RPM's iconic garlic bread, this sandwich is topped with four enormous prime beef meatballs, slathered in cheese and marinara sauce, and then served with a side of spicy giardiniera.
The Speculoos Shake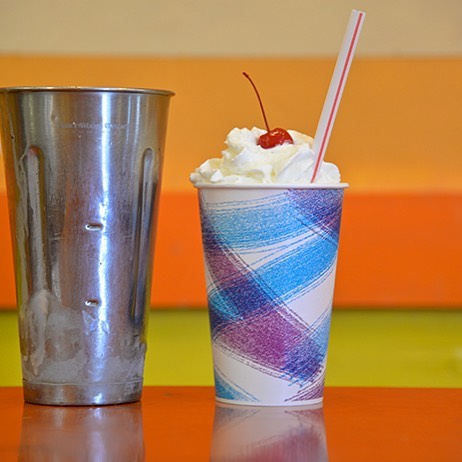 Three words: Cookie. Butter. Milkshake.
Now, Edzo's makes dozens of wildly delicious milkshakes to sip alongside its burgers and fries, but the secret-menu Speculoos Shake is truly in a league of its own. Try it topped with hot fudge and this diet-breaker is sure to become your next cheat day favorite.
The Humdinger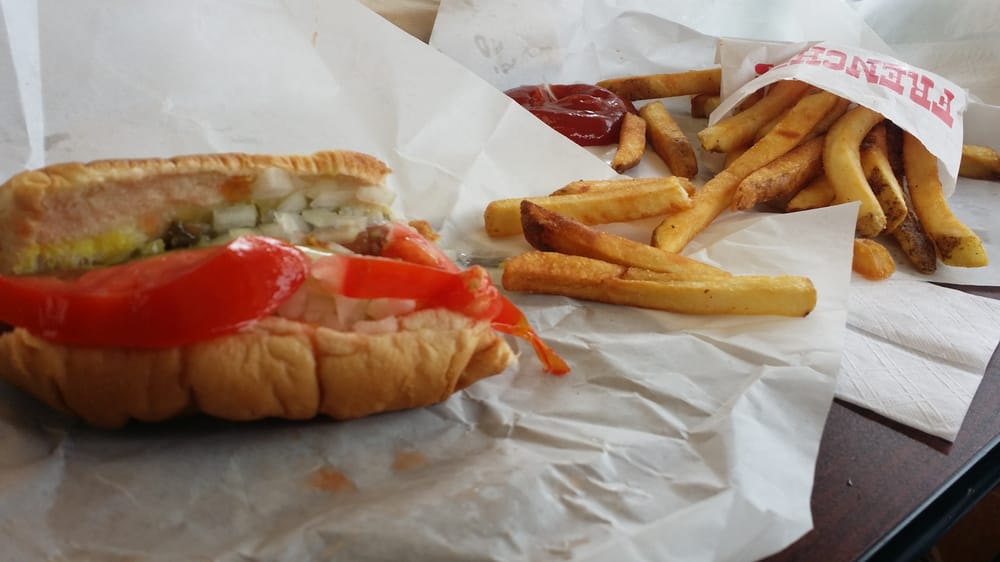 This city-wide chain has been serving up classic Chicago dogs for decades, but the off-menu item being sold at Donald's Pilsen location is anything but traditional. In fact this secret dish doesn't event start with a hot dog, but rather, a handmade tamale. Add to that a toasted roll and a shit-ton of chili cheese and you have yourself a Humdinger. And believe me when I say it. is. unreal.
The Poipu Beach Boogie Board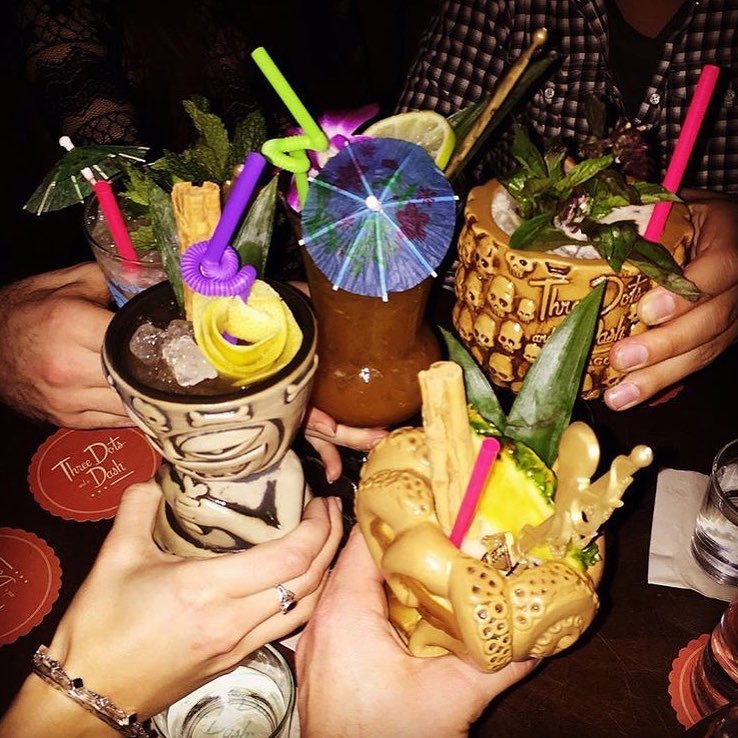 The mixologists and Three Dots and a Dash are no stranger to secret menu cocktails. With an ever-changing menu and a penchant for seasonal creations, this River North tiki lounge is known for its ability to create and recreate most of its signature on the spot. The most commonly requested off-menu drink among guests? The Poipu Beach Boogie Board, a strong mix of rum, rye, lemon, pineapple, guava, grenadine, and maraschino.
The Roman-Style
M Burger has, by far, one of the largest secret menus in the whole of Chicagoland. Offering everything from an enormous grilled cheese to a salad-style creation, this burger bar and tap does off-menu the right way. Our favorite? The Roman-Style burger: a double bacon cheeseburger sandwiched in between TWO grilled-cheeses. Amazing.
The Elvis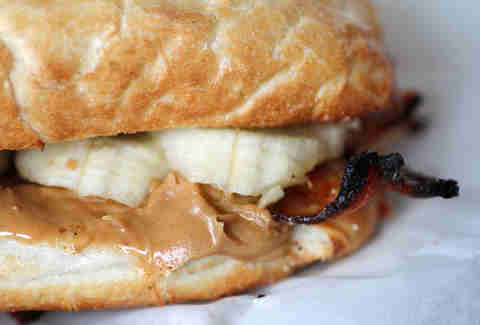 Okay, okay – so Potbelly's secret menu isn't necessarily "secret" anymore, but that doesn't mean this Midwestern sandwich shop's off-menu items are any less fantastic. What is perhaps Potbelly's most creative secret sandwich, The Elvis comes just as the king would like it: smothered in peanut butter and topped with bananas and thick-cut bacon. I'll take two, thanks.
The McGangbang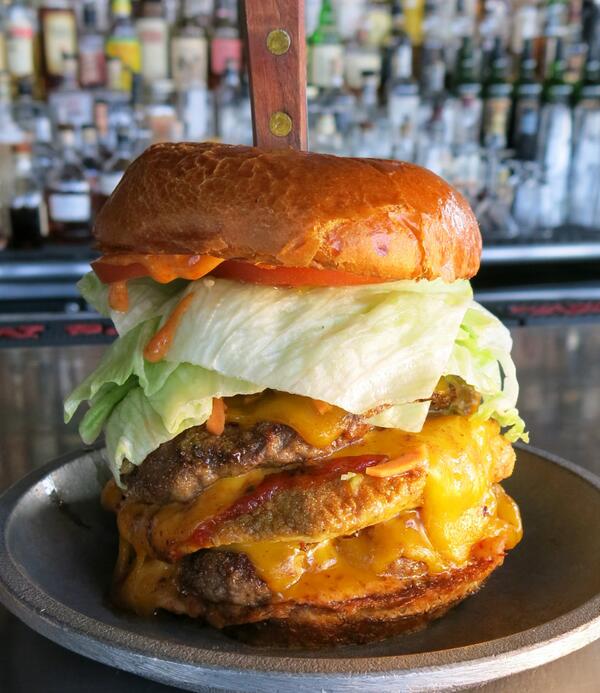 Chicago's Twisted Spoke makes one of McDonald's most iconic secret-menu items a reality with the McGangbang. Despite the, um, unsavory name, this insane sandwich is actually pretty damn good – featuring a fried chicken fillet served between two burger patties and topped with the works. Though it may take some nerves to order aloud, seeing this urban legend come to life is well worth it.